Halal cup noodles to boost food diversity in Japan, Grit Capital
Promoting food accessible to everyone (barrier-free food) in Japan, Grit Capital has launched the halal cup noodle "Freedom Ramen". CEO of this Singapore-based real estate investment company, Yoshitaka Tanaka, shares how it developed the cup noodle and its commitment to diversity.
I always dream of "bringing peace to the world through food and entertainment". Since food is the starting point of life, people of different cultures and values can get along well by eating together. I hope to expand the diversity within food in Japan as a way to foster intercultural harmony.
Our main business is real estate investment. As part of this, we operate a cashew nut farm in Cambodia. You may not see a connection between farm management and cup noodle development. But they are actually connected in terms of 'food diversity'.
Cashew nuts can be used to make milk, cheese, and alternative dairy products, such as butter and cream sauces. So we are putting our efforts into creating new plant-based food products using nuts harvested from the farm.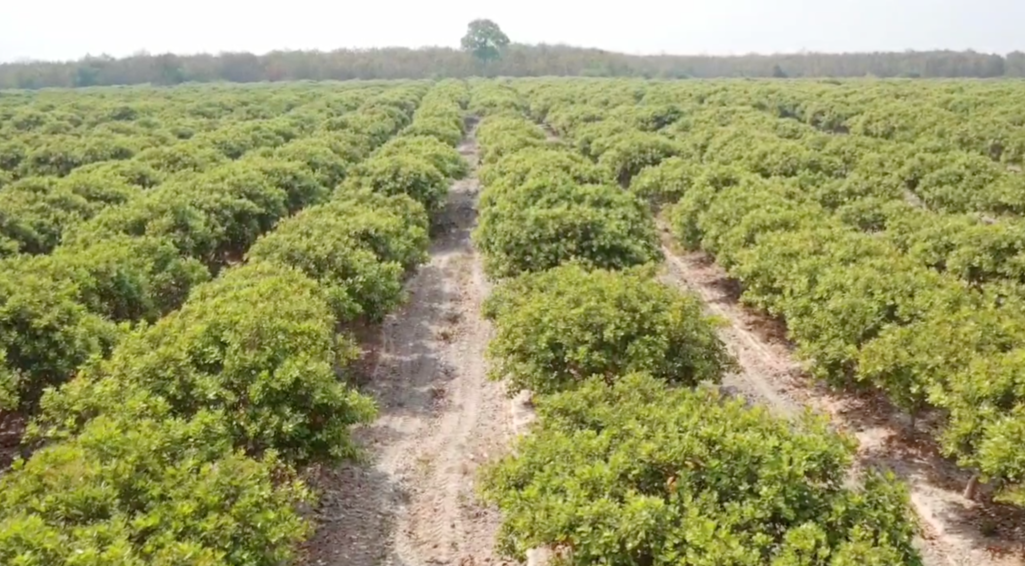 Being a French territory originally, the quality of Cambodian agricultural products is exceptional. But due to exploitation, people in the country are not getting a fair price for their products.
By exporting directly to consuming countries, we can sustainably raise the living standards of our farm crews. We are also excited we can bring delicious farm products to people across Japan and the world.
Between 2013-2017, I was in charge of recruiting restaurants for a new outlet mall in Malaysia for a real estate developer.
In Japan, most commercial establishments attract tenants with a lineup that matches their clientele based on name value, trends, and other criteria.
But when we approached a halal restaurant in Malaysia, we were stunned when they said, "We could never open a restaurant next to one that uses pork". I'm ashamed to say none of the development team members at the time knew that halal is a vital element of food and needs meticulous care in Malaysia.
That is when we turned to people in the food and beverage industry to help us learn about the local food culture from the ground up.
In Malaysia, we first had to determine the percentage of halal and vegetarian-friendly restaurants. I was surprised at how much diversity in the culture was taken as the norm, making me feel concerned about food hospitality in Japan.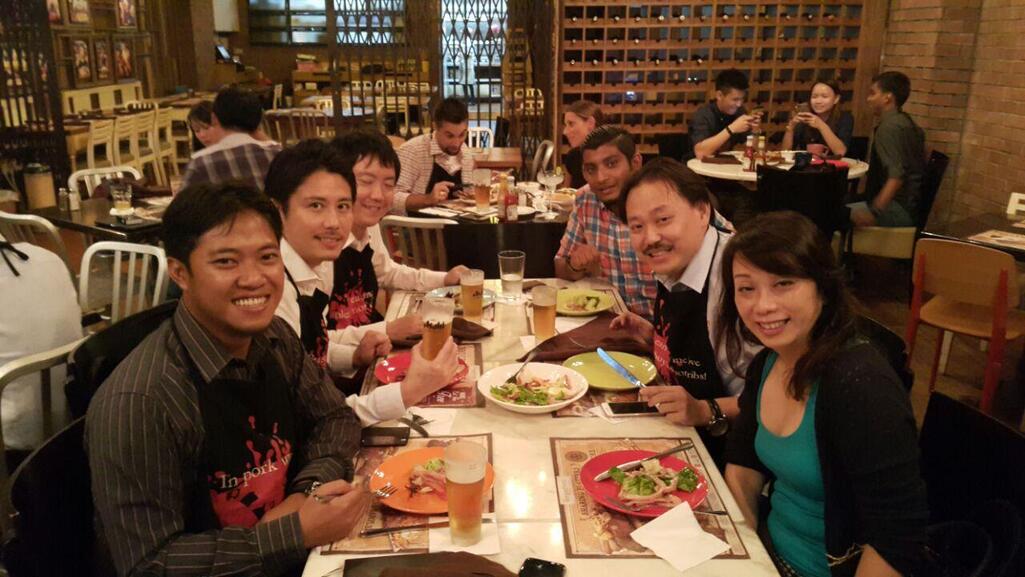 Despite having no groundwork for food diversity, Japan was about to focus on inbound tourism to host the 2019 Rugby World Cup and 2022 Olympics.
At the time, there were very few halal cuisines in Japan. If Japan were still unprepared to accommodate dietary needs while many people from abroad visited the country, Japan would be criticized by the rest of the world. Driven by a burning desire to break out of this situation, I started my own food-related business in 2017.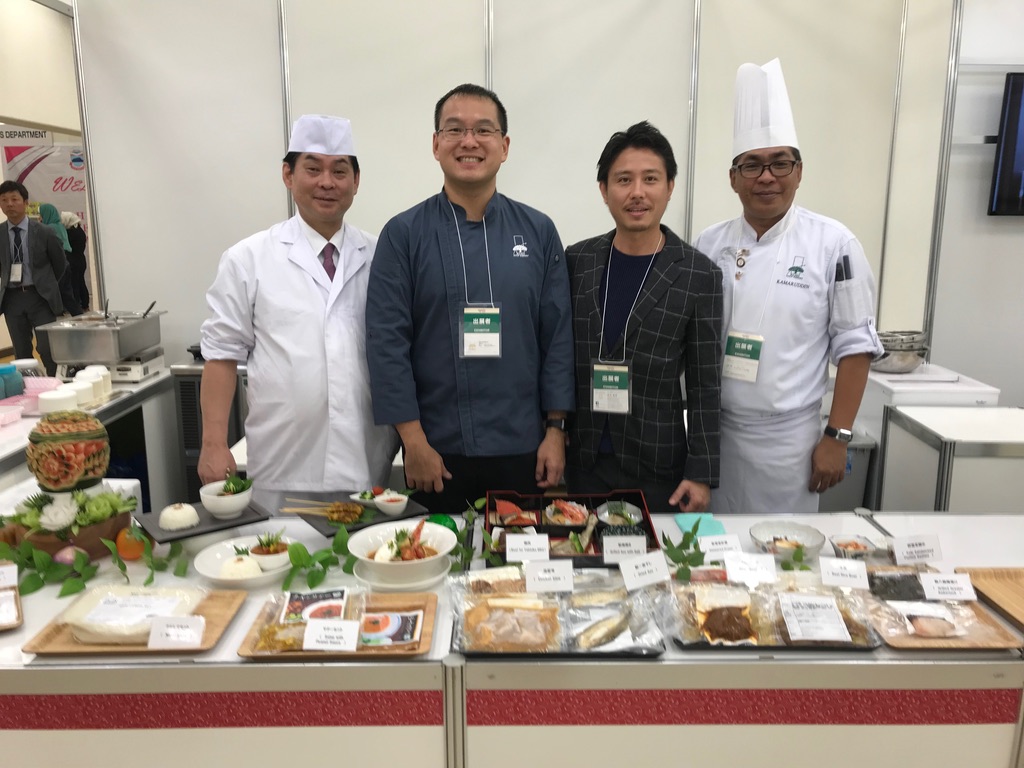 The first project we undertook after the start-up was to export Malaysian halal frozen food to Japan. It was a collaboration with Curetex, a Japanese company introducing Japanese food products in Malaysia.
In those days, most hotels in Japan did not have halal-compliant kitchens, nor did they have chefs trained for halal food. But by freezing the food prepared in halal kitchens in Malaysia, many hotels can now serve halal food.
The Bangi Hotel in Malaysia has a large halal central kitchen. During Ramadan, the hotel industry is busy with banquets every night. Both labour and raw material costs will skyrocket during that period, so we reduced costs by preparing food in the off-season and freezing them.
Quick-freezing freshly prepared food preserves them longer without preservatives. By simply heating them in hot water, you can serve buffet food any time and only need to restock the best-selling dishes. This will ultimately help reduce food loss.
With a halal-certified kitchen and many years of experience, we know the culinary trends favoured by Muslims, so we set out to take the whole cuisine to Japan.
We initially attempted to export food prepared in Malaysian kitchens to Japan by freezing them as they were. But food products containing meat are difficult to pass through Japanese quarantine. After over six months, we still could not get through, leading us to create meatless sauces only in Malaysia. Then we add halal chicken, beef and fish in Japan to complete the product.
Later in 2018, we established a Halal Central Kitchen in Kumamoto to complete our framework for providing halal food to hotels and restaurants.
Although halal uptake has progressed in companies with an understanding that halal readiness is necessary, they often expressed difficulty as their freezers lose more storage space.
To make halal more widely accessible to the public, I realized people needed something easy to prepare, fairly inexpensive, and storable at room temperature.
A Muslim acquaintance of mine who was travelling in Japan said: "Even if there's nothing to eat in Japan, as long as I have cup noodles, I'll be fine". This inspired me to develop cup noodles with the 'Halal Japanese Food' concept.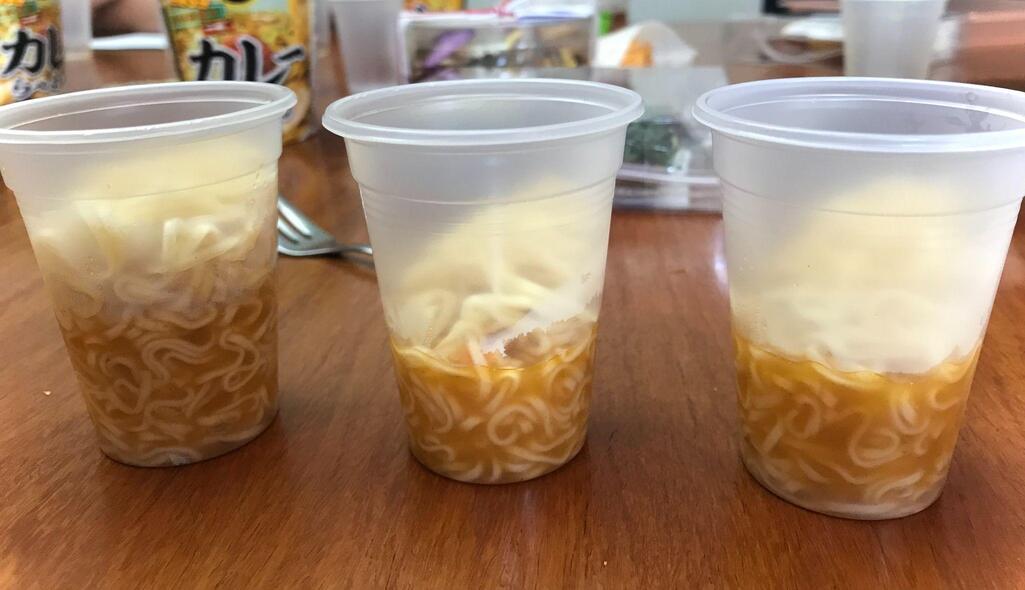 Today, many people in Singapore are eager to visit Japan. Once Japan's border opens, many from Asia are bound to travel to Japan. Yet, Japan's inbound demand has come to a complete standstill to the point where companies are pulling out of their halal initiatives after already implementing them. Halal food is clearly insufficient throughout the country.
Despite the Covid-19 pandemic still ongoing, we wanted to be ready in time to at least meet the minimum needs when inbound traffic resumes. Thus, we put an order to manufacture Freedom Ramen, complete in 2019, for delivery by the end of 2021. Freedom Ramen is Muslim, vegetarian and vegan friendly that is now available in Japan and Malaysia. We also plan to expand our reach to other countries with large Muslim and vegetarian communities.
From experiences like having friends who studied in Japan with food struggles, Freedom Ramen also reflects my wish to be of help to the Muslims who were close to me.
One of my Muslim friends enthusiastically praised it, saying: "To get cup noodles with this flavour for this price is just fantastic!".
For portability when travelling or in outdoor activities and functionality as a disaster supply, we chose to make cup noodles instead of bag noodles.
In a dire emergency, Muslims may be permitted to eat non-halal food. Nonetheless, providing food minorities in Japan, such as Muslims, vegetarians and vegans, with the food they can eat in times of disaster is highly crucial. We are looking into distributing Freedom Ramen to local authorities across Japan as an emergency food supply that reflects food diversity.
I believe that Japanese processed foods don't need to limit themselves to domestic production for halal certification. With Freedom Ramen, we manufactured it in Singapore at a factory that makes plant-based cup noodles.
Muslims living in Japan who tried our products felt comfortable with the Singapore halal seal. In fact, Muslims who come to Japan from overseas are not familiar with the local Japanese halal certification.
You can find many halal-compliant factories and raw materials available overseas. If within ASEAN, you can keep the local sales price low as there are no tariffs.
If any Japanese company is considering expanding overseas, we would gladly welcome you to take this as a reference.
I'm sure companies trying to be halal compliant will be in a state of limbo at first, not knowing what to do. But if you have even one instant cup noodle before your eyes, ideas for improvements and new products will pop up. Hopefully, Freedom Ramen can trigger a wave of many new halal products born into the world.
Plus, we hope that everyone who discovers our products will discuss halal and become more interested in the diversity of food.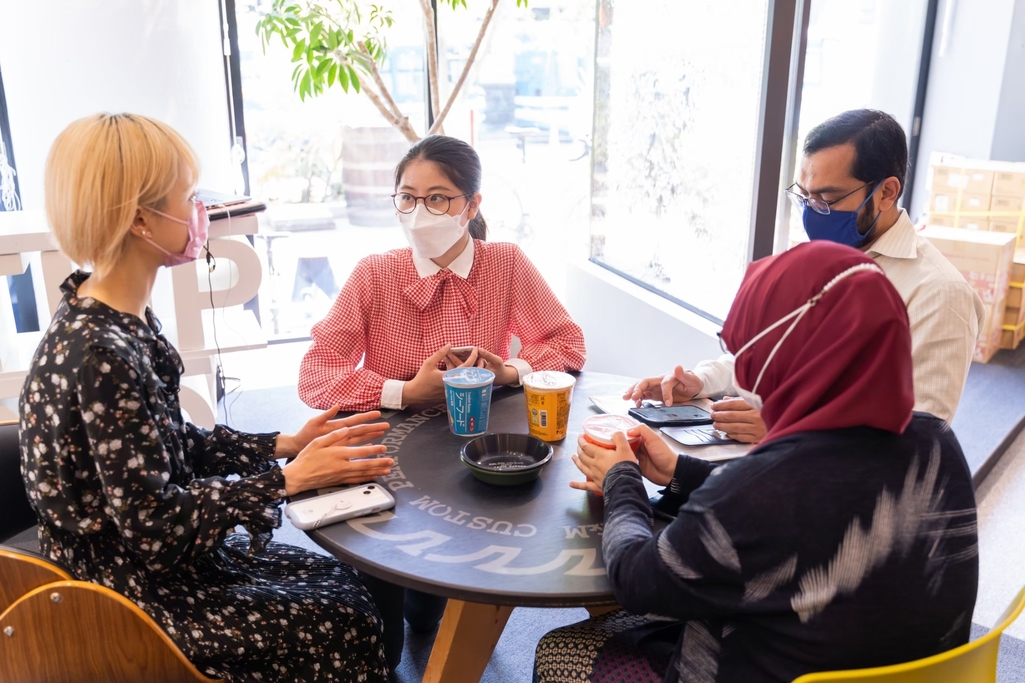 Where we are based, Singapore is a leading food diversity country. As a small country with limited natural resources, it pulls in people from across the globe for its national economic development. Food stress can be a risk, so the nation is embracing food diversity to draw talented people here from different countries.
Japan is also a low-resource country, making it challenging to compete with the rest of the world even if it focuses on IT and the like from now.
Still, Japan has a food culture with a long history, known as Nihon-shoku (Japanese food).
If Japan gains a better understanding of food diversity at an early stage; adapts to the vast halal market (accounting for 25% of the global market) while accommodating vegetarians and vegans to gain international recognition, they can definitely play a part in boosting Japan's economic clout.
With four distinct seasons, Japan is a country steeped in a diverse and rich culinary culture. Japanese chefs are internationally renowned for their exceptionally high calibre. In the cuisine of different countries, talented Japanese chefs incorporate the four seasons using Japanese ingredients to launch the products abroad, keeping in line with the food diversity concept. We are looking to develop such a business in the future.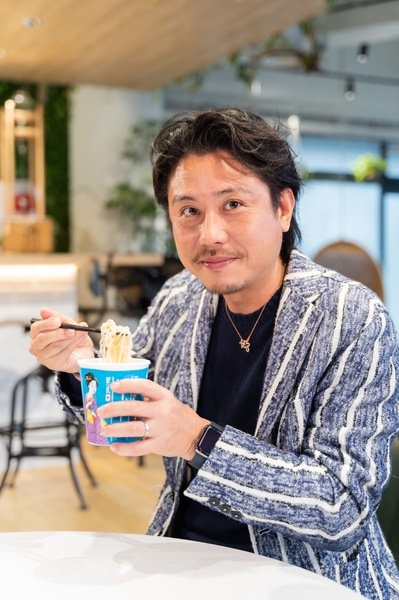 To further promote halal food in Japan, we would also like to build a community where people can exchange their opinions on halal. It allows Muslims to voice their opinions, helping companies to reduce development risks through their input. We expect to accelerate efforts on food diversity by widening the community circle.
< Business Profile >
Company name: Grit Capital Pte Ltd
Head office: 2 KALLANG AVENUE, #07-25, CT HUB, Singapore 339407
Business outline: Real estate-related services, inbound and outbound services
Official online store: Freedom Ramen (Eng) / Cashew++


We have a network of Japanese companies keen to expand into the Halal market in Malaysia & Indonesia.
If you are interested in connecting with sustainable technology companies in Japan, simply JOIN the network from below. We will match the right one for you!