Halal tasty Japanese fish on its way to Muslim countries, Imaru Ikawa
Meet the processor and distributor of the best of freshest fish, IMARU IKAWA. Obtaining halal certification, the company began exporting its products to Malaysia and Singapore. Let's learn about its halal quest, highlights of its products and future vision straight from CEO Tsuyoshi Ikawa.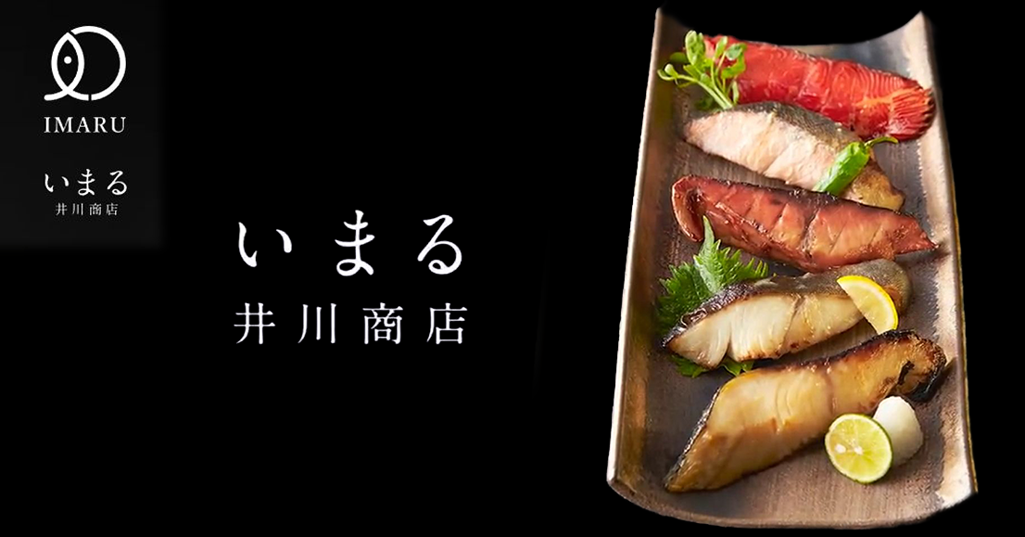 We are based in Yaizu, Shizuoka, where the fishing industry is thriving with one of the largest hauls in Japan. Cooperating with a tuna dealer, we buy the fish hauled from Yaizu Port by boat so that we can secure a stable supply of fresh ingredients.
Purchased fish is placed in our very own cryogenic freezer at -40°C to maintain their freshness. We produce fillets and pickled fish, supplying them for wholesale and retail to supermarkets, delivery companies and the food service industry. Another of our strengths is how we can process the freshest ingredients to be delicious while providing meticulous care down to delivery conditions, such as packaging.
Wholesaling to hotels and restaurants can create bias in ingredient popularity. Very often, we receive identical orders from different restaurants for the exact fish species and size as the popular menu served in a well-known restaurant. Fish is a natural foodstuff. If a particular fish species or size becomes popular, its pricing will naturally rise.
With fish prices rising, sourcing fish at the best price needs extensive knowledge, including ingenious sourcing solutions. Besides fine-tuning aspects such as seasoning, our company advises on alternatives that keep our clients satisfied even if they change fish size or species. I believe being able to propose solutions involving know-how on keeping prices down while staying up-to-date with food trends is part of our strength and appeal as a manufacturer.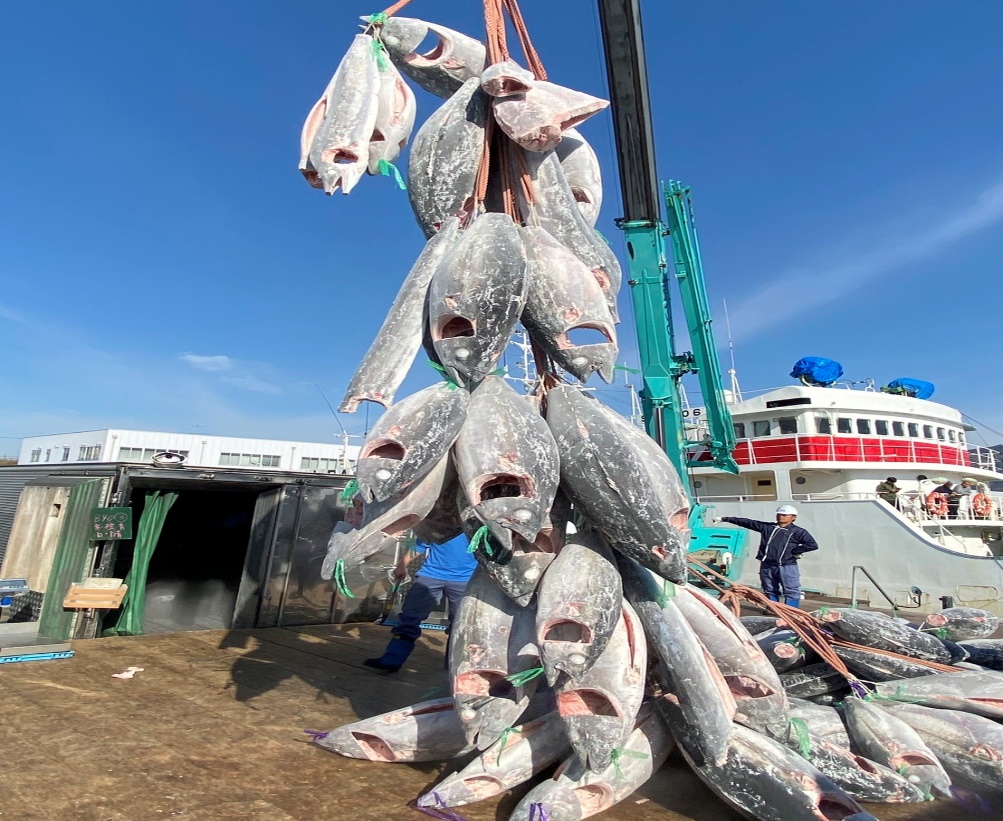 Our plan to build a new factory by March 2022 led us to obtain halal certification in 2020. Building the new factory will cost a lot of money; there are uncertainties, such as the recent hike in fish prices. We wondered if we should just continue with the same business as before, considering a possible new demand for fish. This was where the inbound market caught our eyes.
B-grade cuisine favoured by Japanese tourists often contains pork, which Muslims cannot eat. Fish, on the other hand, is a halal ingredient. That is why we thought about cultivating inbound demand using fish.
Driven by growing Muslim inbound demand for the Olympics, we attained halal certification from the Japan Islamic Trust (JIT)*1 in March 2020. But that year, there was no significant movement of halal-related products as inbound demands completely stopped because of the novel coronavirus outbreak.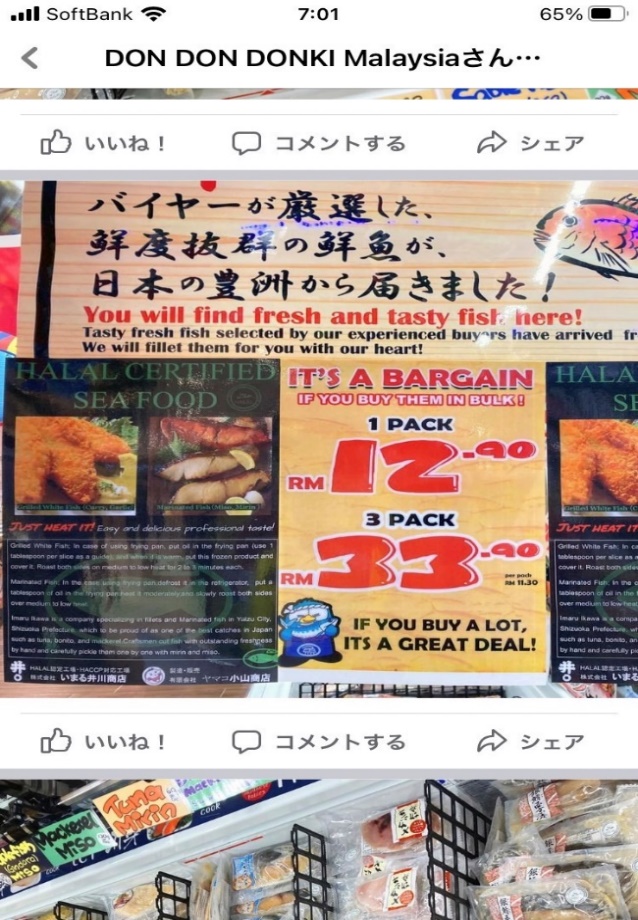 Once things settled down in pandemic 2021, we participated in the Seafood Show Osaka and the Japan International Seafood Show in Tokyo, where we received many requests about exporting our pickled fish. At the overseas tasting event, many people were surprised by how tasty our products were, with many wishing to buy them. This renewed our perception of the product quality and inspired us, as a manufacturer, to 'bring delicious Japanese fish to even more people'.
So, we decided to break out of the limited domestic (Japan) market-only system to export our products to the overseas Halal market rather than relying on inbound market demands.

The fish and preferred seasonings sought after in Southeast Asia and the Middle East are different. We studied the differing preferences of each country to develop our products for export. The products have already been shipped and now selling in Malaysia and Singapore.
In February this year, we exhibited at Gulfood 2022 in Dubai. Our products gained high praise for the quality, which earned us lots of business enquiries. We are moving forward with preparations to expand into Middle Eastern countries, including sample shipments.
Fish food is becoming more popular globally as a healthy diet. While this is an opportunity to expand sales, it is also distressing since the expanding market will lead to fish rivalries, which may increase fish prices.
Japanese fish exports to Islamic countries have only just begun and are still in the development stage. Given the current few competitors, we are determined to build a solid foundation and spread the word about Japan's delicious fish to the Islamic world.
Japanese food is of high quality that tastes truly divine, so we would love to deliver delectable Japanese food to all Muslims across the world.
< Business Profile >
Company name: Imaru Ikawa Shoten
Head office: 963 Nakane Shinden, Yaizu, Shizuoka 425-0062
Business outline: Yaizu fish market broker / frozen warehousing ( cryogenic freezer) / fish processing (specialising in frozen fillets and pickled fish) / retail sales
Official HP: Imaru Ikawa Shoten
Online shop: toto (fish fillet & pickled fish speciality shop)
*1 Japan Islamic Trust (JIT): accredited and recognized by EIAC, Malaysia's JAKIM, the Central Islamic Council of Thailand and the Halal standard Institute of Thailand , Ministry of health Qatar and The Saudi Food and Drug Authority (SFDA) Kingdom of Saudi Arabia
---
We have a network of Japanese companies keen to expand into the Halal market in Malaysia & Indonesia.
If you are interested in connecting with sustainable technology companies in Japan, simply JOIN the network from below. We will match the right one for you!