New halal latte for Muslim world to diversify business, Isokoma Nori
Shizuoka-based ISOKOMA Nori exports halal-certified seaweed, furikake*1 and matcha lattes to countries such as Malaysia, the UAE, Israel and Mauritius.
Let's hear the journey of this nori [seaweed] manufacturer to make a seaweed-free latte and its export to Islamic countries from the president, Mr Kosuke Fukada.
Since 1984, the company has been manufacturing and selling mainly seaweed-based funeral favours in the city of Shizuoka, Shizuoka Prefecture. Our flagship product, seaweed, comes from carefully selected regions and is prepared in-house.
As for funeral favours, order timing is unpredictable– for example, delivering hundreds of sets on the same day of receiving the order –so we need to act quickly. In our company, we have accumulated the know-how to respond quickly and flexibly.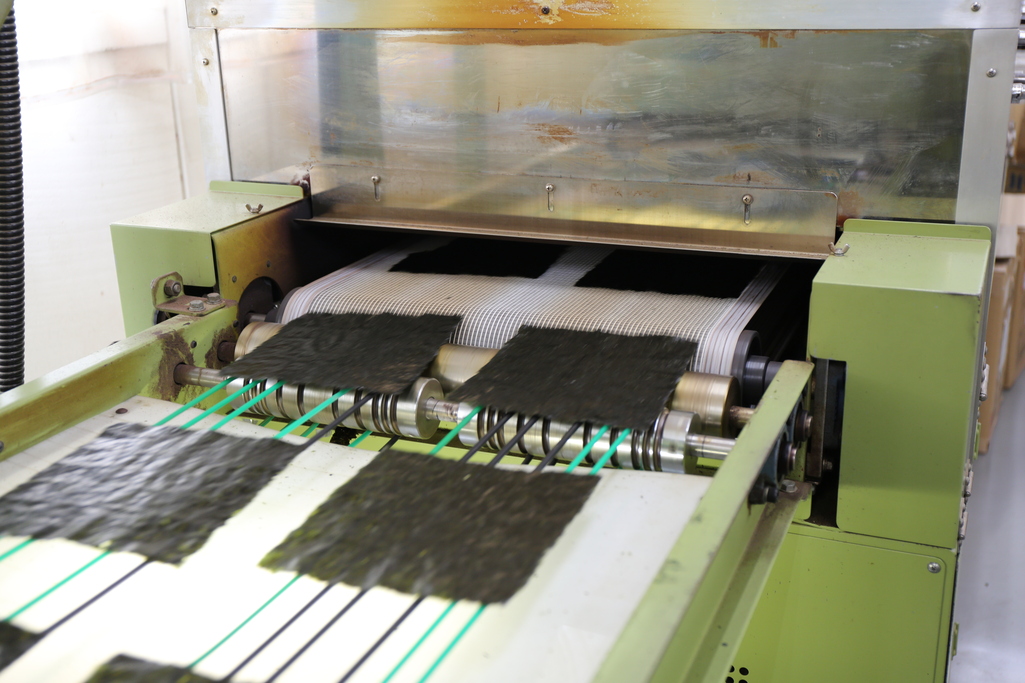 For many years, I always wished to let people abroad enjoy the finest food products of Japan. I also realised diversification was necessary to sustain a stable business operation, which led me to launch the export business.
SEAWEED, one of beauty and health foods rich in minerals and dietary fibre, is cultivated in the ocean. Due to rising seawater temperatures caused by global warming, seaweed production is diminishing yearly, to the point it may no longer be possible to cultivate seaweed in the future. That is why we determined to develop matcha lattes as a new export product made without seaweed.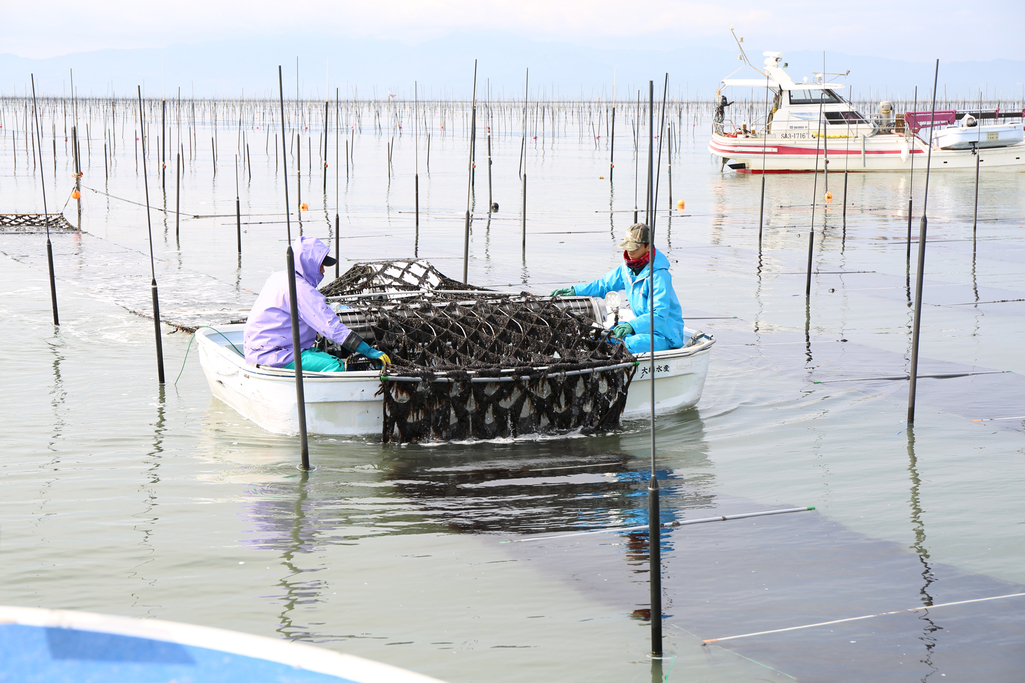 With Shizuoka widely known as a famous tea production area, tea has been a part of our funeral favour lineup. We figured if it's matcha latte 'mixing' matcha and milk, we could utilise the 'mixing' technology refined through our furikake production.
We currently offer lattes made with matcha, strawberry, hojicha [Japanese roasted green tea] from Shizuoka, and Okinawan sweet potatoes.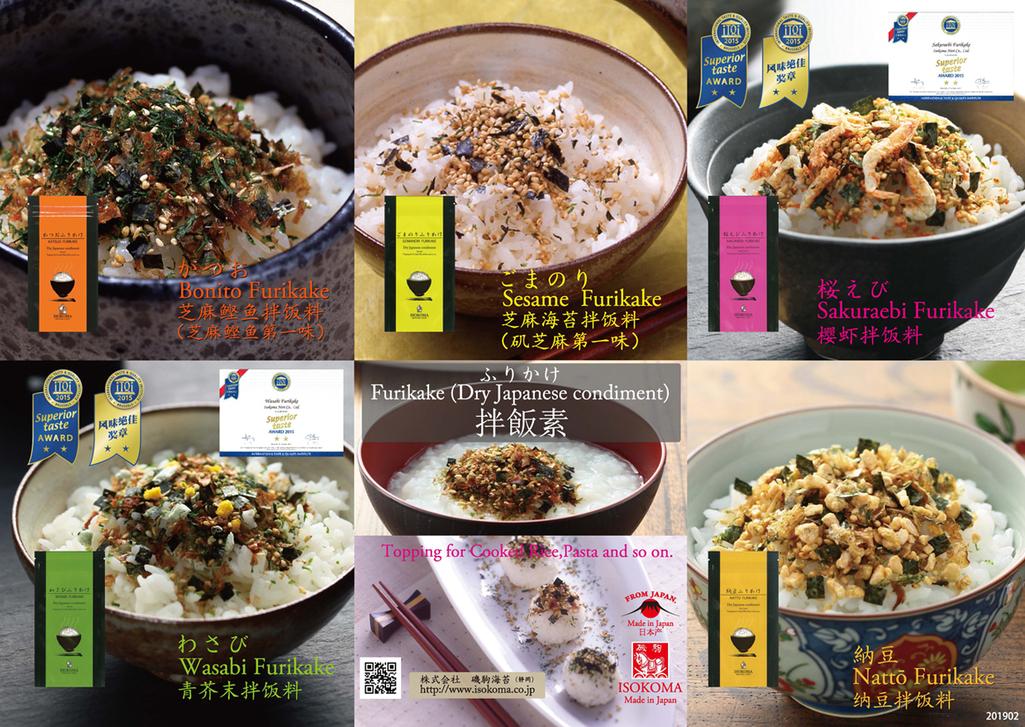 Our export business was launched under a policy of directly exporting seaweed and furikake to countries with a rice culture whereas latte products to other countries.
We exhibited our latte products at an expo in Singapore, where they sold out well. We had a good feeling as affluent visitors from the neighbouring countries of Malaysia and Indonesia also attended the exhibition.
Our sweet potato latte drew much interest when it won the 'Sial Innovation' award at SIAL Middle East 2016, a comprehensive international food trade fair in the UAE capital, Abu Dhabi.
We have been exporting to the Middle East and Singapore only by verifying the products as the so-called 'halal ingredient'. But we took the opportunity to obtain halal certification for 18 items– including laver, furikake and latte products –from the Nippon Asia Halal Association (NAHA), an organisation with mutual accreditation with JAKIM, for export to Malaysia. Our latte, furikake and nori products are currently available in Malaysia.
Our health food 'Intestinal Fibre' (腸活ファイバー), a powdered dietary fibre made from domestic sugarcane, has also been certified halal. This product is a must-try for all health-conscious Muslims.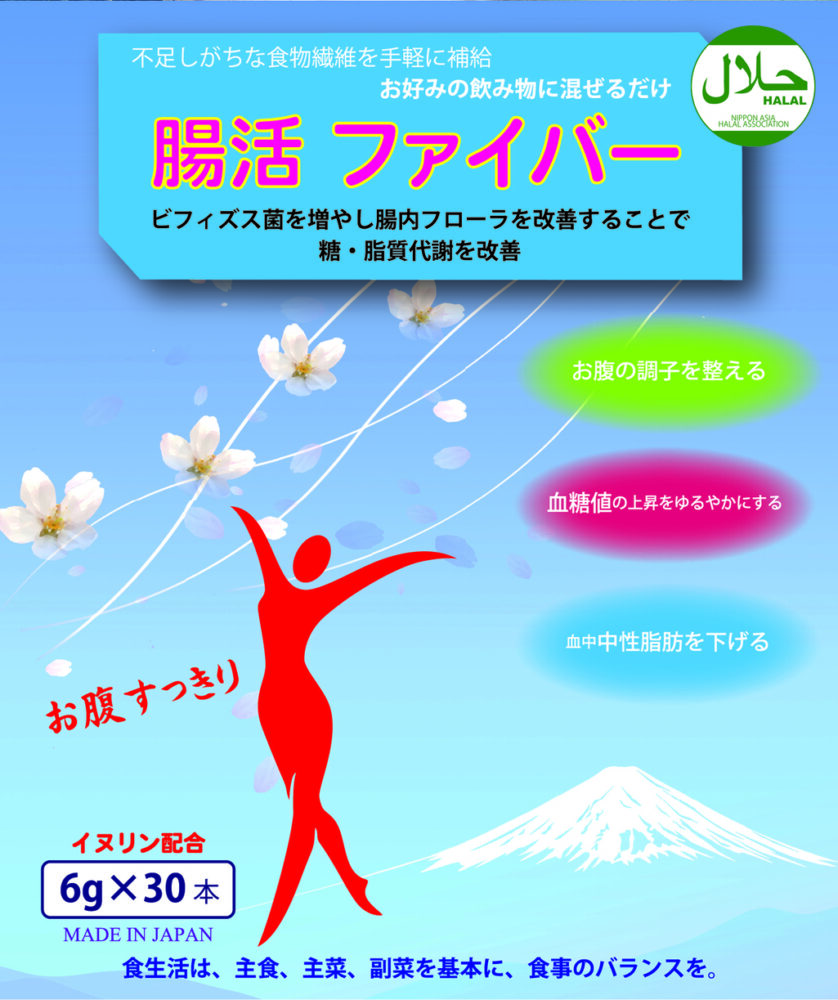 Since exhibiting at Gulfood, we have received continuous orders for our lattes from companies in Mauritius. It is probably rare for a Japanese company to export to Mauritius. So we hope the locals will remember our company name and this will be the stepping stone to our global expansion.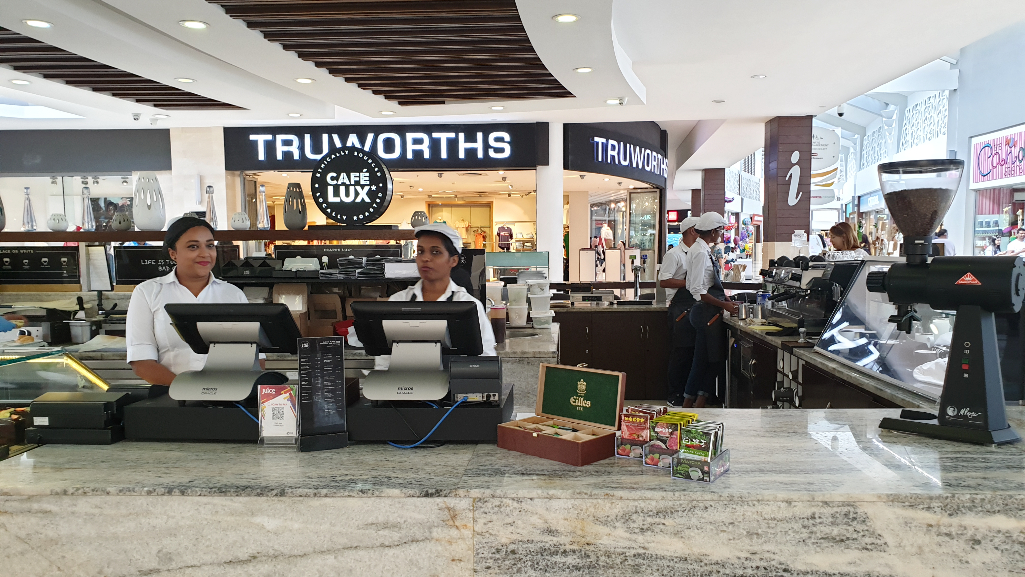 Going forward, we are planning to develop products using various regional specialities. In Shizuoka Pref., we have already begun to focus on olive production, with plans to launch a new latte product using olive leaves.
And we would absolutely love to have many Muslims enjoy our products, made with various local ingredients from Japan.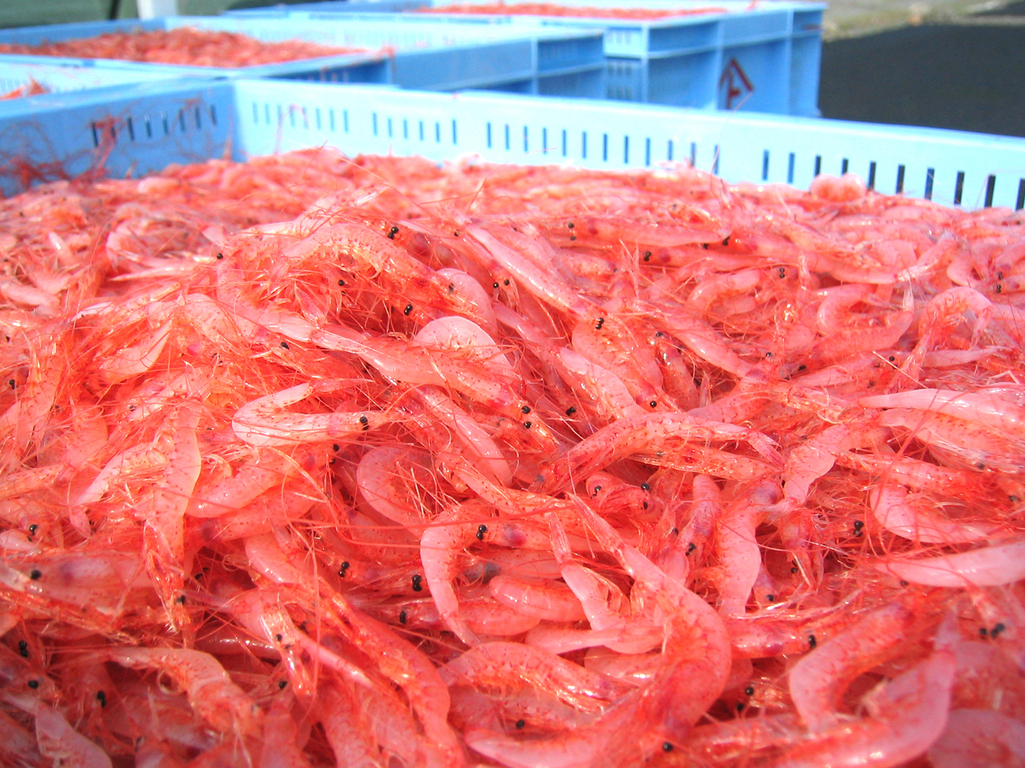 < Company Profile >
Company name: ISOKOMA Nori Co., Ltd.
Head office: 6-6-33 Mariko, Suruga Ward, Shizuoka 421-0103
Business outline: Food production (dried seaweed, furikake, chazuke, matcha latte, etc.)
Official HP: ISOKOMA Nori (Eng)
Online shop: ISOKOMA
*1 Furikake (ふりかけ): a Japanese seasoning made of various ingredients (sesame, seaweed, etc.) to be sprinkled on top of cooked rice, dishes or as an onigiri ingredient.


We have a network of Japanese companies keen to expand into the Halal market in Malaysia & Indonesia.
If you are interested in connecting with sustainable technology companies in Japan, simply JOIN the network from below. We will match the right one for you!