To support interaction with and embrace Muslims 
The Islamic market is growing remarkably, becoming more and more prominent in the world.
Let's take a look at the activities of an organisation promoting Muslim inbound travel (a growing focus in Japan)—the Kansai Association of Business Promotion for Muslim(hereinafter referred to as "KANMUS").
Salam Groovy Japan has been in touch with KANMUS for a long time. Our staff have joined seminars and events organised by KANMUS, and some of their members write expert columns for Salam Groovy Japan.
This interview was made possible thanks to our longstanding bond.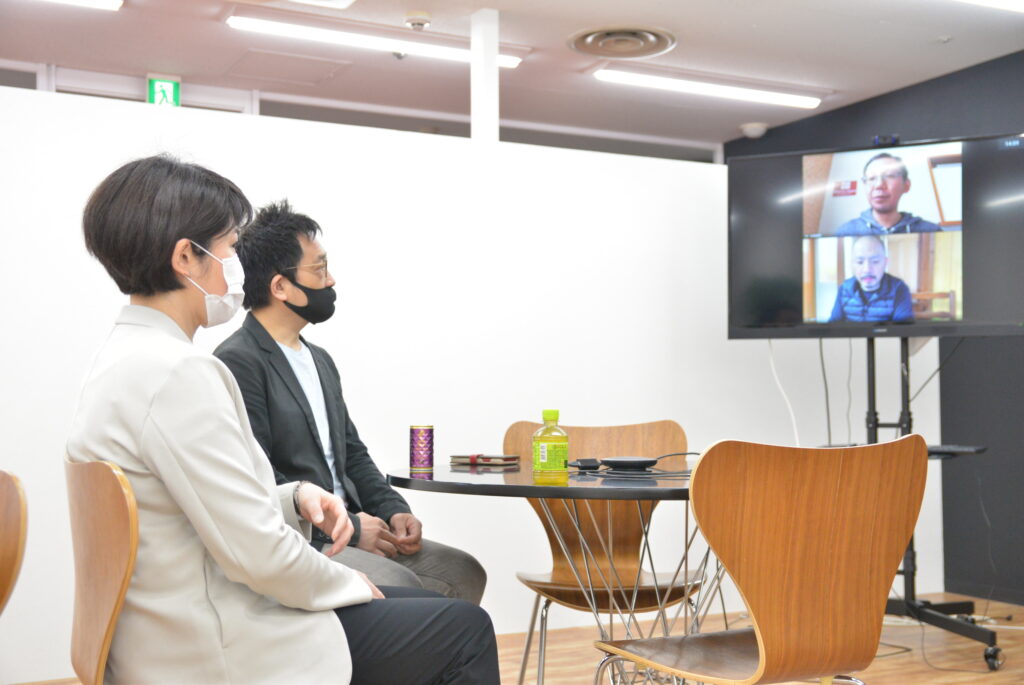 ---
—Why was it created and how did it develop?
Our aim is to promote exchange and mutual appreciation between Muslims and non-Muslims. Secondly, to provide support for Muslim inbound business.
If mutual understanding improves, it makes inbound business easier. When inbound business flourishes, it also leads to more mutual understanding. We believe that both activities are crucial because they are strongly related to each other.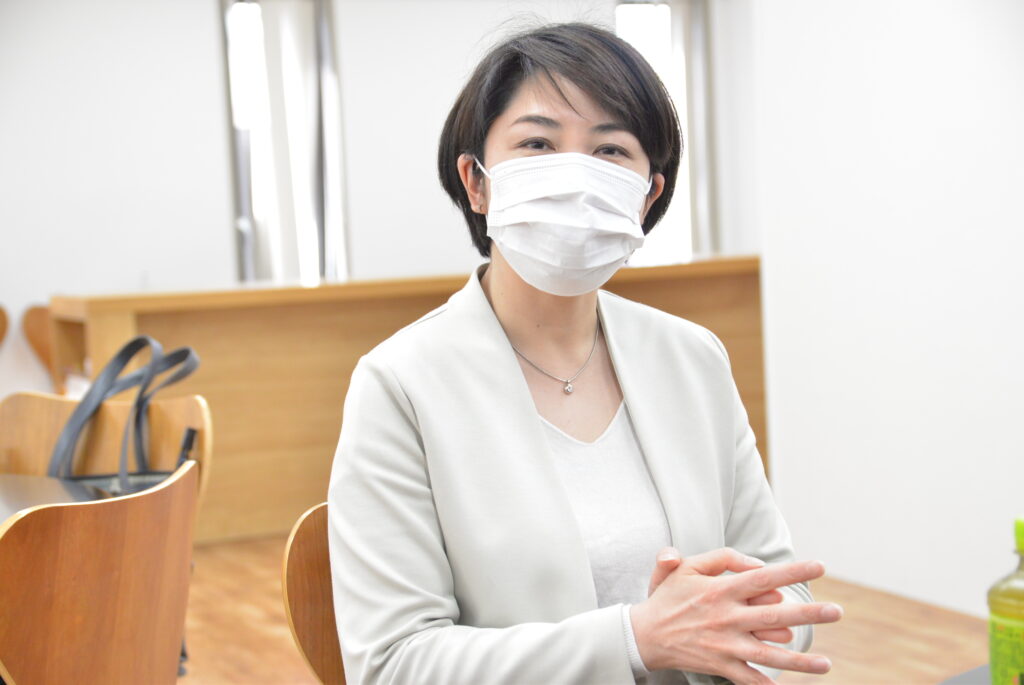 KANMUS started as a voluntary organisation in 2016. In July 2017, we hosted the Muslim Inbound Expo in Osaka 2017. This is the first event in West Japan to provide business matching for those handling products and services for Muslims. Around 50 businesses took part in the expo with a diverse display and sale of products and services such as food, cosmetics and apparel for Muslims.
We also held seminars on current trends and issues in transmitting information to Muslims, creating shops loved by Muslims, and other business tips. A total of 1,200 people attended the EXPO, including travel agents, interested buyers in the market for Japan tourism, local authorities and related government officials.
The Muslim Inbound Expo in Osaka 2017 was a success thanks to numerous supports, including the Japan External Trade Organization (JETRO) Osaka Headquarters, Osaka Prefecture, Sakai City and Kobe City. But, we felt that to continue our activities for local authorities and businesses in the future, we should become incorporated and did so in September 2017.
―What are you working on nowadays?
Regular Meetings and Muslim Year End Party
We hold regular monthly meetings, mainly seminars and events on Muslim inbound and Muslim-oriented businesses. After a temporary hiatus for infection spread control, they are now held occasionally online.
Every December, we hold a year-end party for Muslims and non-Muslims to encourage communication and mutual understanding between Muslims and non-Muslims.
Last year we couldn't hold this event due to the Covid-19 pandemic. But every year, we have Muslims from different countries attending, mainly Indonesians. It's like a fun party where people can freely gather and hang out together. Amongst the non-Muslims, there are those interested in Islamic culture, looking to do business with Muslims, or those who have Muslim colleagues at work and want to understand the culture. The year-end parties are a great opportunity to get to know KANMUS. In some cases, it led to business opportunities as they attend our regular meetings.
Accommodate Muslims
Some so many people think that accommodating Muslims is complicated and needs special preparation. It is our mission to give the correct information to those businesses who are having trouble with where to start.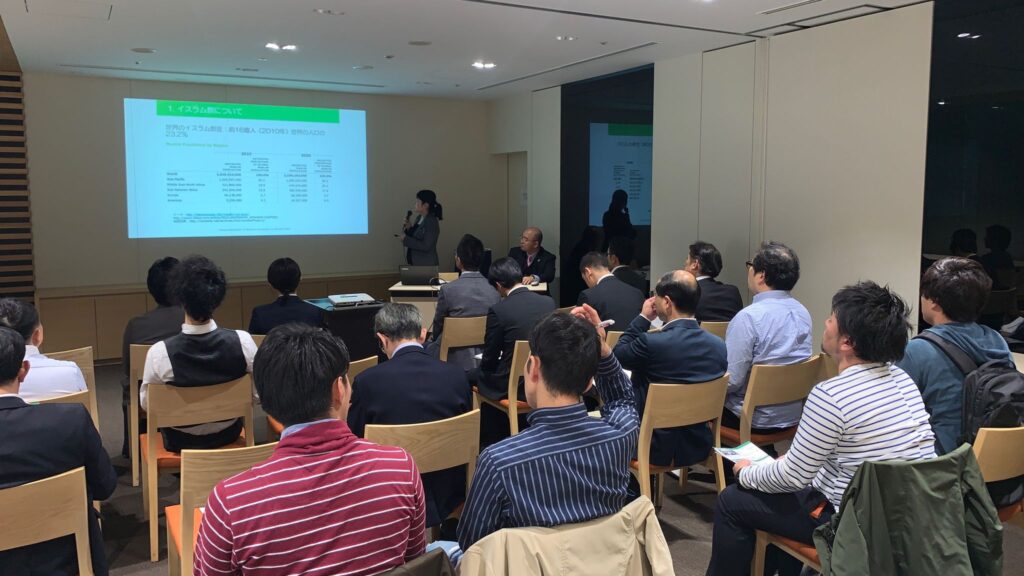 People often think that Muslim meals must be halal-certified. But there are Muslims who decide they can eat even with relatively accessible measures such as non-pork and non-alcohol. If the business correctly informs what type of measures they took, Muslims can determine to use the service or not.
At the seminar's tasting session co-organised with Kikkoman Corporation (which sells halal-certified soy sauce), participants could taste that the halal soy sauce is just as tasty as ones often used by non-Muslim Japanese people.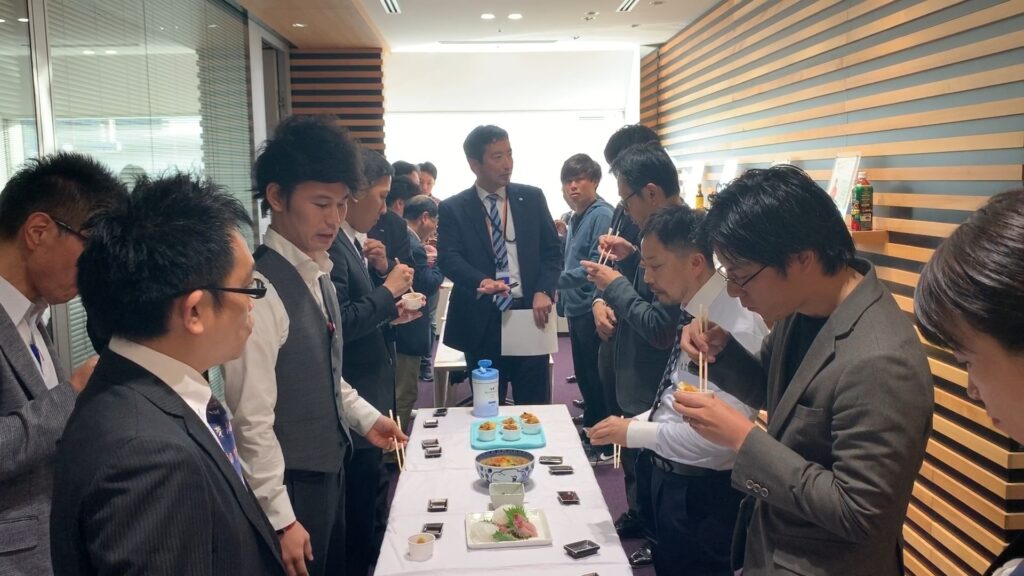 Focusing on Muslims living in Japan is also crucial for Muslim Inbound. A very effective way to let Muslims abroad know of the charms of Japan is through Muslims in Japan telling their family and friends back home on social media.
Business Consulting
When a seminar on Muslim friendliness carried out, participants are quite proactive, so it is easy to make them understand the issue. However, there are times when the actual development and promotion of a product for Muslims comes to a standstill. In such cases, we provide individual consulting services to actively support Japanese companies towards accommodating Muslims.
Facilitating Muslim Employment
Employing a Muslim in your company can be a great advantage when you are providing services to Muslims. You can get an honest opinion of your services from a perspective close to your target market. And they can be in charge of delivering information.
What to be aware of when employing Muslims? You'd have to relieve employers of concerns and create a safe working environment for the hired Muslim.
We had the opportunity to speak at a human rights awareness workshop for small-medium sized business owners, organised by Kyoto Prefecture, about engaging with Muslims in business, employment and the community. Many employers have vague concerns about employing Muslims, apart from being prepared for prayer and fasting. To resolve these concerns, we began by explaining the unique customs of Muslims and showed how to adapt via some examples of companies hiring Muslims. We also told them how to prevent common problems in hiring foreigners, not just Muslims.
It would be nice to see more companies employing Muslims to enhance mutual understanding between Muslims and non-Muslims. We would like to continue to raise awareness to ensure a safe and secure workplace for employed Muslims.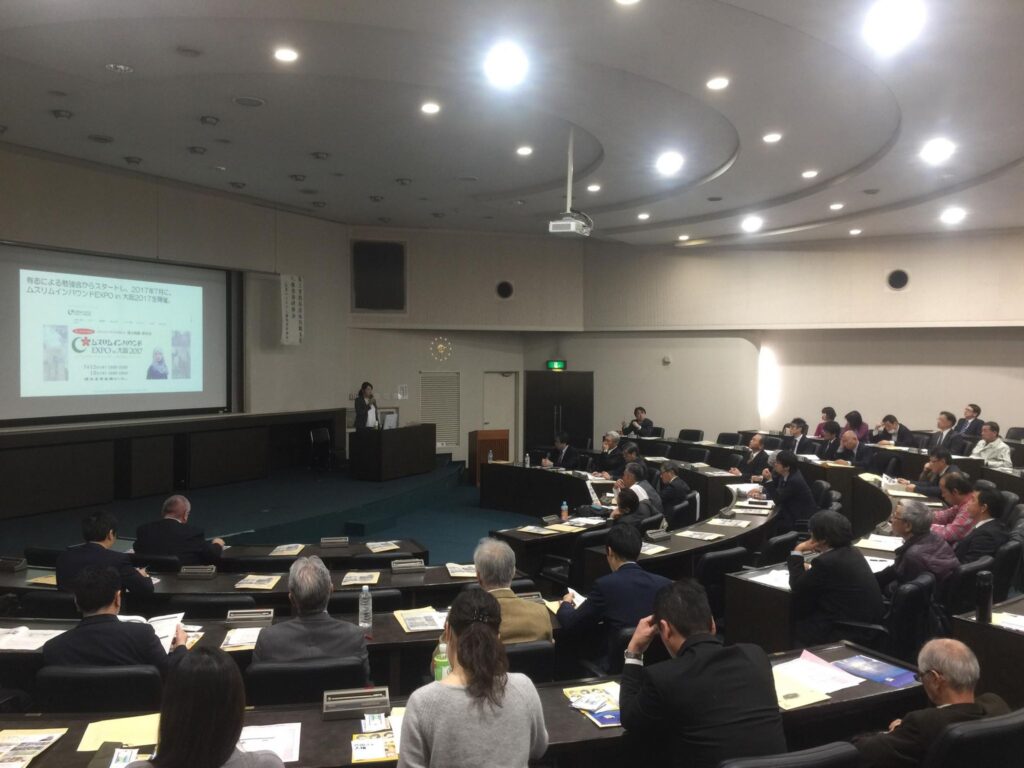 ―What are your future plans in this pandemic that is difficult to travel abroad?
Accommodating Muslims is not something that can be done in a day. We are in a situation where the "inbound" traffic has stopped due to the influence of Covid-19. But it is at times like this, we would like to call on Japanese companies and governments to prepare for and promote Muslim intake for the post-Covid period.
Now is the time to learn more about Muslim inclusion and how to prepare for the coming post-Covid period.
We at Salam Groovy Japan are also here to support all businesses preparing for the post-Covid period.
Thank you so much to KANMUS.
—Kansai Association of Business Promotion for Muslim


We have a network of Japanese companies keen to expand into the Halal market in Malaysia & Indonesia.
If you are interested in connecting with sustainable technology companies in Japan, simply JOIN the network from below. We will match the right one for you!