Halal research as a nutritionist, KANRIE
The director of KANRIE Inc. appeared on many programs, from NHK news programs to informative programs like "Osamu Hayashi's IMADESYO KOUZA!"—Kasaoka. Let's hear about the company's founding and his research on Halal as a nutritionist.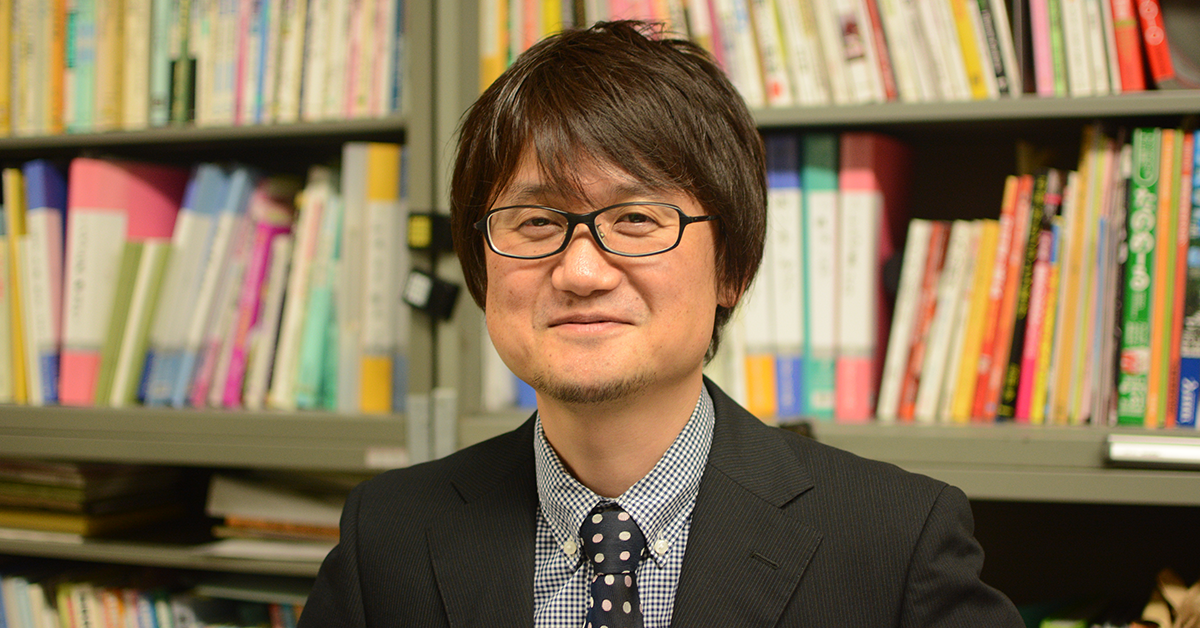 KANRIE To Improve the Stature of Nutritionists
At KANRIE, we mainly cast dietitians for media appearances and supervision, oversee products for food manufacturers, develop menus for restaurants, coordinate events/lectures, and so on. Media exposure is a key to raising nutritionists profiles, so even I have actively appeared on TV programmes.
Halal Research as A Nutritionist
Halal is a fascinating topic for me as a researcher.
In Japan, few businesses place serious effort in developing Halal foods and menus. Nevertheless, Japan is approaching a time when diversity and inclusion, including Muslims, will become the norm due to low birth rates. In future, the demand for Halal products will likely grow.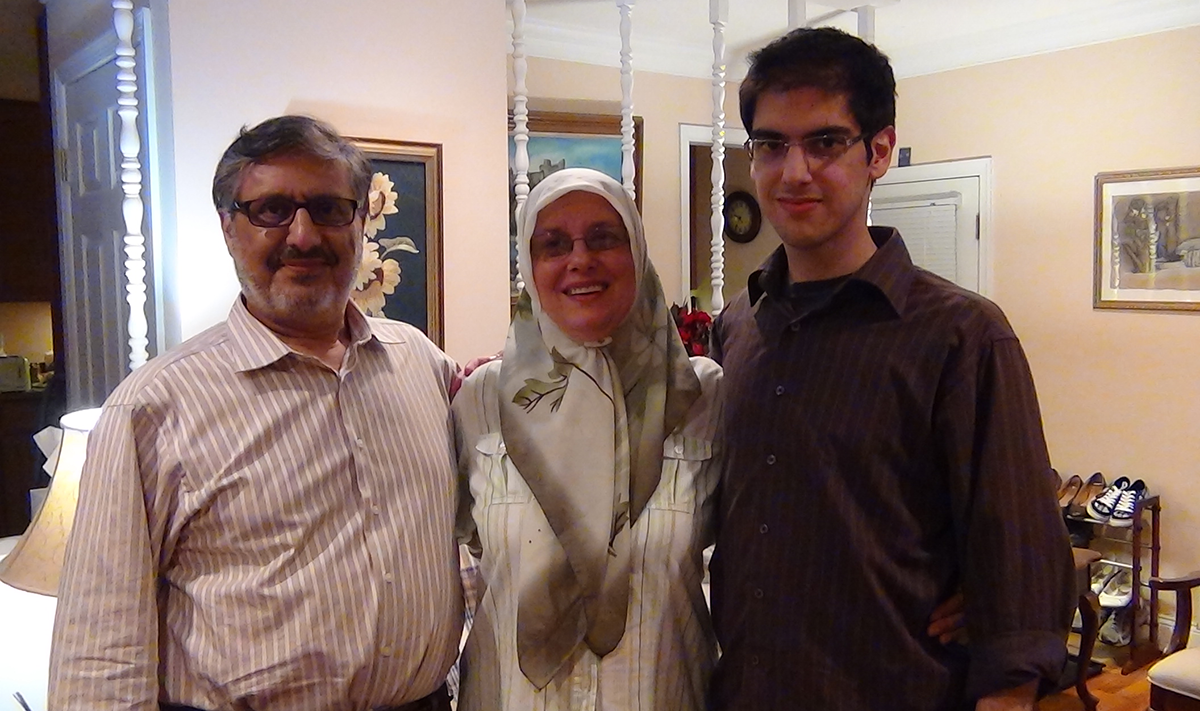 When I studied at the National Institutes of Health in the USA in 2007, I made a close friend there. He was hoping to work for a Japanese company. After my graduation, I returned to Japan, and he stayed at my home; That's when my interest in Halal began. At the time, I did not have much knowledge of Halal, so it was hard for me to feed him.
I realised then–as a food expert–I should also know about religious food, thus beginning my research on Halal.
Through ongoing research, I set up a website called "HALAL RECIPES JAPAN" for Muslim people living in Japan. The site introduces Halal recipes using ingredients that are readily available in Japan.
Some of the recipes featured are my own ideas, while some are from students at Bunkyo University, where I teach.
Although the site is not directly business-oriented, we are running it with the idea of "training nutritionists who are also well-versed in Halal".
There are some very memorable incidents that I came across during my Halal research.
One was when I covered a story about Yodogawa Christian Hospital in Osaka after hearing they built a Halal kitchen in the hospital.
Halal food can also be "contaminated" and no longer Halal if prepared or stored with the same utensils as prohibited ingredients. The hospital set up a new kitchen for cooking Halal food. By Separating the kitchen from non-Halal food preparation, the hospital completely prevents contamination. The Muslim population in Japan is about 200,000. If we look only at the Kansai area, the population is smaller, less than half of that number. But the Yodogawa Christian Hospital set up a Halal kitchen to provide appropriate food for the Muslims admitted to the hospital. I was so impressed by this excellent handling of diversity.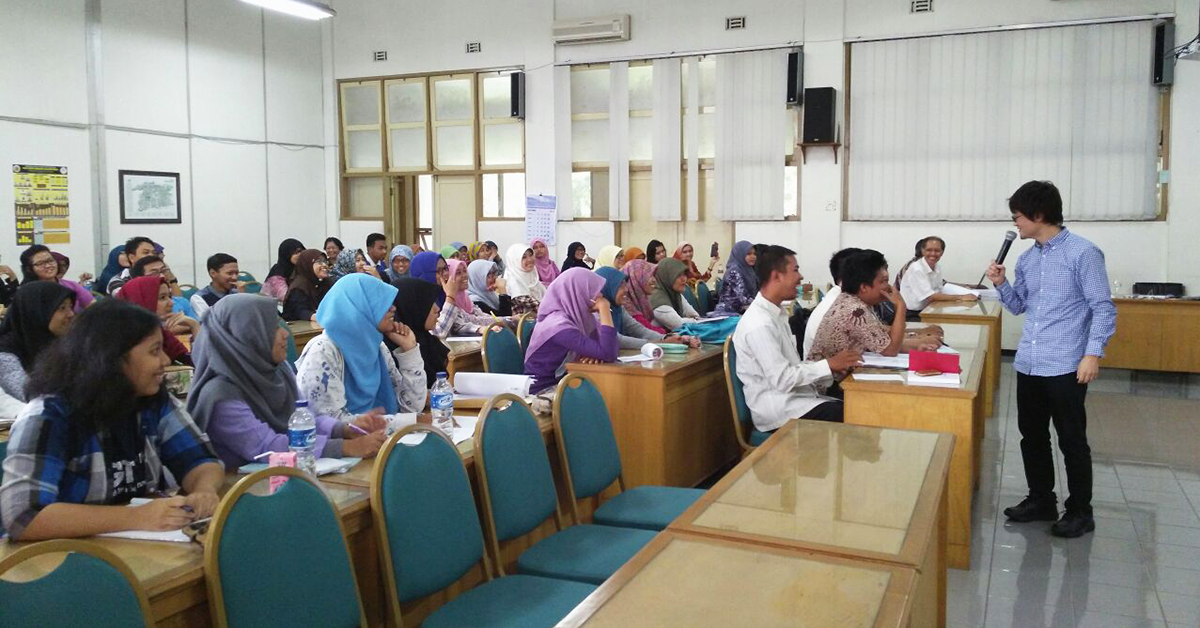 The second was my experience at Universitas Gadjah Mada (Gadjah Mada University) in Indonesia. In Indonesia, 90% of the population is Muslim. I gave a lecture on the current situation of Halal food in Japan to students studying food processing.
The students have a monthly study session on Halal. As new foods appear each day, it is becoming difficult for even Muslims to judge if they are Halal or not. So they discuss it in the monthly study session. I felt that this kind of discussion itself is connected to the Islamic faith.
Let's Make Halal Take Root in Japan
I published a novel in 2019 called Kimi no Halal, Boku no Halal* (Gentosha). It is a love story between a male nutritionist working for a food company and a Malaysian woman. The story follows the nutritionist, who realises some items that may not really be Halal if you look at them in detail are commercialised as Halal food. And the Malaysian woman, who is struggling to live in Japan where Halal is not fully enforced.
Different people have different "Halal standards". I have a dream to make this story into a TV drama.
*"Kimi no Halal, Boku no Halal" in English would be "Your Halal, My Halal".
In 2010, AirAsia offered regular flights between Kuala Lumpur, Malaysia and Tokyo, slowly attracting more and more Muslims to travel to Japan. Two years later (around 2012), the Halal boom started in Japan. Finally, the word "Halal" became known in Japan.
It may take some time for Halal food to mature as a business in Japan, as the Covid-19 pandemic continues and the Tokyo Olympics were held without any overseas audience present. But I wish to eliminate the psychological resistance that Japanese people have against Halal food.
Japanese people tend to turn a blind eye to religious matters. But, I think it is all the more vital to study and try to understand Halal daily, just like the Gadjah Mada University students.
Japan has long embraced Buddhism, Christianity and other religions with a Japanese approach. They may look away from it since Japan has few Muslims currently. But in a not too distant future, I believe that the Japanese way of adapting to Islam will take root in Japan.
Ultimately, we want to create an environment in Japan where Muslims feel welcome and comfortable. Right now, we are building the ground for that.
<Company Profile>
Company name: Kanrie Inc.
Head office: 911 Gotanda Sun Heights, 1-26-2 Nishigotanda, Shinagawa-ku, Tokyo
Business outline: Casting registered nutritionists / Consulting on menu development, recipe supervision, etc. for companies and restaurants / Producing publications / Planning, managing events and lectures
Official website: Kanrie Inc.
For Reference:
Halal Recipes Japan (in ENG)
Kimi no Halal, Boku no Halal (in JAP)
---
We have a network of Japanese companies keen to expand into the Halal market in Malaysia & Indonesia.
If you are interested in connecting with sustainable technology companies in Japan, simply JOIN the network from below. We will match the right one for you!