2 Muslim-friendly snow resorts for a worry-free snow fun
Come the winter months, which usually starts around December, Japan has tons to offer from skiing over the beautiful white snow, spectacular winter illuminations, to stunning ice festivals.
Want to try out fun snow activities? Want to play but worry about food and prayer? If you answered YES for both questions, then these resorts are the one for you!
For beginners in Japan travelling, finding halal food can be quite difficult when you don't know the language or where to search. Here are two snow resorts that offers Muslim-friendly menus and a prayer space, so you can play in the snow without any worries.
At The Foothill of Mt. Fuji: FUJITEN SNOW RESORT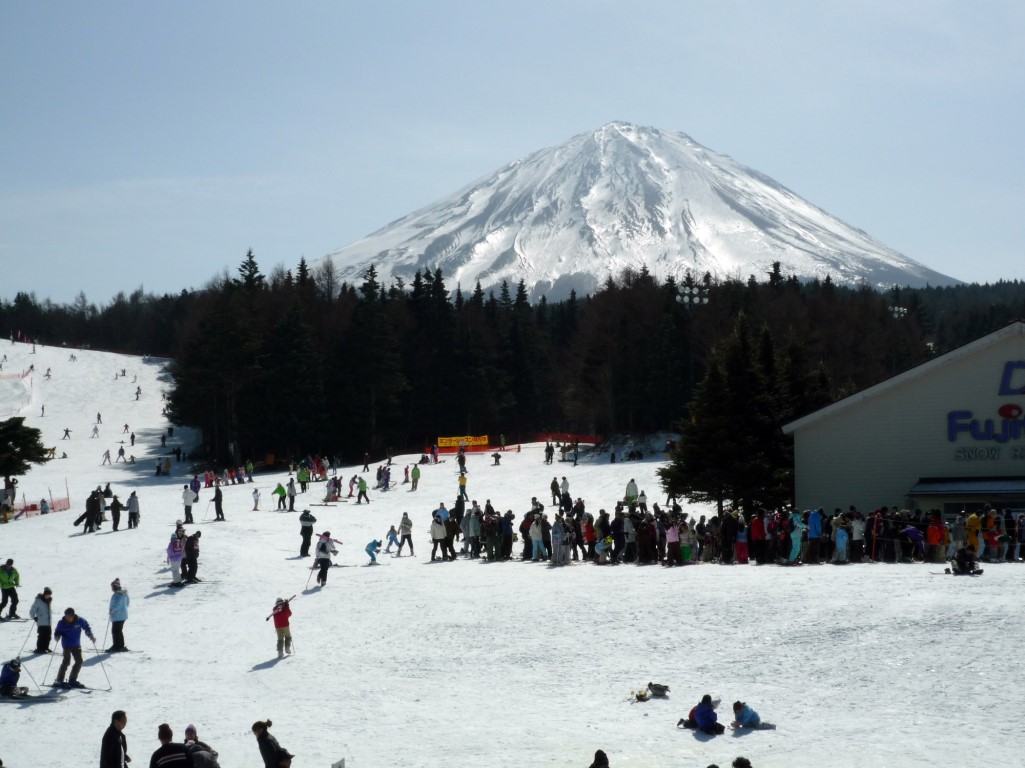 Snugged at the northern base of Mount Fuji in the Fuji Five Lakes region, Fujiten Snow Resort is a small ski resort that offers great views of the mountain. It has great selection of courses suitable for beginning and experienced skiers.
There's even a large kids park for children to sled, learn to ski/snowboard, or just play in the snow. 
Aside from skiing or snowboarding, you can also try mountain biking and more. During the summer months, various sports and activities can be enjoyed on its slopes, including a summer ski slope using 'snow mats'.
The resort has one prayer space only, so men and women can take turns using it. As for wudu (ablution), you may use the toilets near the prayer space.
It also has a Muslim-friendly menu, which is spaghetti bolognese, made without using any animal-based ingredients and alcohol. Upon request, the resort can provide disposable forks, spoons or cups if needed.
Address
401-0320 Yamanashi, Minamitsuru District, Narusawa, 字富士山8545-1
Winter season
Mid December – early April
(starts from 17 December 2022)
Night skiing operation
24 Dec. 2022 (Sat) – 5 March 2023 (Sun)
Prayer Space
1F of the Centre House (センターハウス), between the Kids Room and Locker Room/Toilet
Website (ENG)
https://www.fujiten.net/access/?hl=en
*period may be shortened/extended according to the weather conditions
*find out more details on tickets and access in its official website
Perfect for People New to Snow: ROKKO SNOW PARK
Located just about 15 kilometers to the northeast of Kobe, the Rokko Snow Park is easily accessible from the Kobe and the central Osaka area. If you use public transportation, you can get here in about 45mins from the nearest train stations: JR Rokkomichi station, Hankyu Rokko station, or Hanshin Mikage station.
This park even has a dedicated class for foreigners, which the instructors will kindly teach you how to ski in English. Perfect for first-timers!

As the park received many Muslim customers from countries like Malaysia and Indonesia, it has prepared 2 prayer spaces separated for men and women. Its restaurant also includes pictograms on its menus, so customers with diet restrictions (like Muslims or vegans) can determine which food they can eat.
Address
1-32 Ichigaya, Rokkoyama-cho, Nada-ku, Kobe 657-0101, Japan
Winter season
December – early March
(3 December 2022 – 5 March 2023)
Prayer Space
At the old bas parking area
2 rooms (1 for men, 1 for women) / Wudu (ablution) facility included
Website (ENG)
https://www.rokkosan.com/top/?lang=en
*Visit its official website for more info on rentals, prices and opening hours
Have you visited one of these resorts? What other places would you like to know?
Let us know in the Leave A Reply section below!!
Also See:
Pray and eat at Fuji Kawaguchiko Masjid near the famous Lake Kawaguchiko
Is Tokyo Banana Halal? Everything you need to know about the famous Tokyo snack


We have a network of Japanese companies keen to expand into the Halal market in Malaysia & Indonesia.
If you are interested in connecting with sustainable technology companies in Japan, simply JOIN the network from below. We will match the right one for you!