Hanko Seal: A Deeply Rooted Tradition in Japan
A contemporary master craftsman undeterred by the adversity of "de-stamp (datsu hanko)".
The hanko seal industry faces a rough patch with the government's "de-stamp (datsu hanko)" policy. A policy on breaking away from the traditional usage of hanko (personal seal).
Amidst this, "A hanko is a form of conveying Japanese sentiment. I oppose any kinds of datsu hanko", states Kaoru Mitamura (known as Ki-an). The representative of Mitamura Inshouten (Chuo Ward, Osaka City) writes his thoughts on the website's blog.
We talked to a craftsman who set out to become a hanko seal maker after passing the age of 30, devoting himself to the pursuit of beauty in his unique seals.
Let's find out the value and way of the hanko seal from him, who has risen to become a contemporary master craftsman(*).
(*)Contemporary Master Craftsman (gendai no meikou): a title for outstanding artisans commended by the Minister of Health, Labour and Welfare under the Outstanding Artisan Commendation Policy.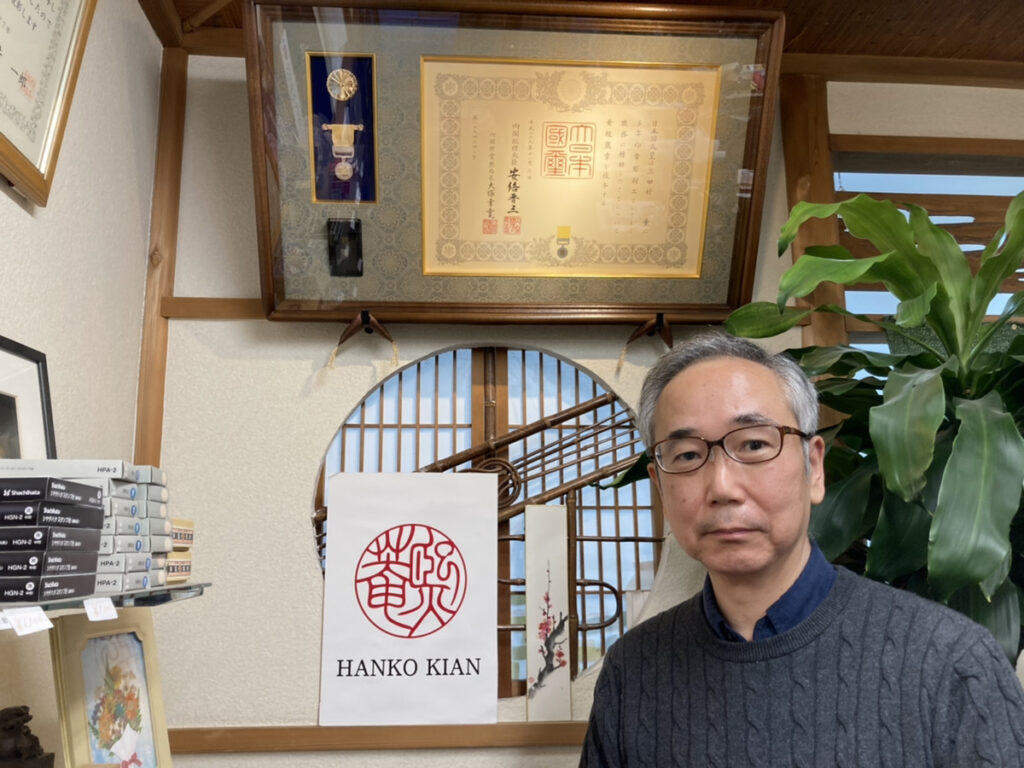 Hanko–Japanese culture, Stamping itself is meaningful
Stamps are believed to have originated in Mesopotamia around 7000 BC, spread to the East and West. However, the West replaced it with handwritten signatures, even in the East. China also uses signatures. In recent years, electronic authentication and personal ID have become the norm in Korea too.
The oldest remaining hanko (seal) in Japan is a gold seal engraved "King of the state of Na in Wa under the Han (漢委奴国王)", a gift from Emperor Guangwu of the Later Han dynasty. But, it became essential to Japanese people after the seal registration system was established in the early Meiji period (1868-1877).
Seal registration is only still in force in Japan and Taiwan. In Japan, hanko and stamps are the same things, while inkan is an imprint of a seal stamped with red ink.
When you put your stamp on your marriage, home purchase or any other milestone in your life, a lot of emotions and resolutions probably rush through you. The act of stamping a hanko leaves a memory of the process that went into it. In a way, a hanko (seal) is a person's identity.
Reducing the frequency of stamping would erase the memory and diminish the value of the hanko, which is why I opposed it. When the 1998 guidelines for stamp abolition were issued, I said, "We've entered the winter days". I fear that we'd enter an ice age should the law change to remove seal approval.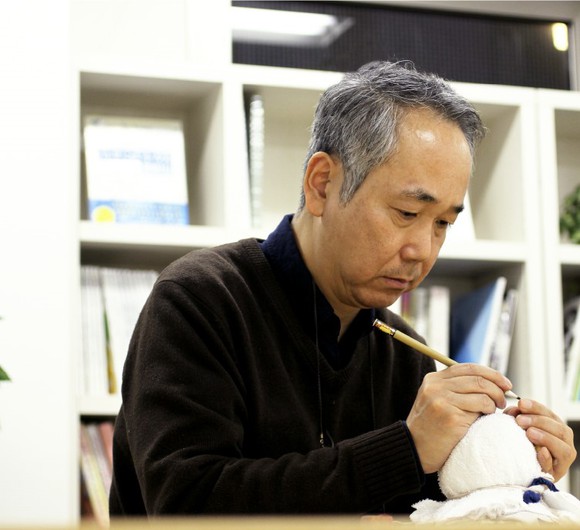 Stunning beauty in a small world
Having been solely devoted to hand-carving hanko, Mitamura's first encounter with hanko came when he was 29. Tired of office work, "Come and relax!" as he was invited to visit his wife's hometown in Takamatsu, where her family ran a stamp wholesaler/maker. While working as a shopkeeper for his mother-in-law, he was fascinated by hanko.
Looking at the sample books and imprints collection of different typefaces and lettering in the shop, I was struck by a beauty I'd never seen before in my tiny world. It gradually drew me in.
I wanted to try my hand at carving, so my father-in-law introduced me to a famous master. I was blessed because, usually, you'd have to go into an apprenticeship.
Business opened just 5 years after the encounter, "Left-handed suits better"
While learning at the Seal Association's workshops and taking skill examinations to hone his skills, the higher the valuation of his own hanko, the more fun it became.
It was 1996 when he returned to Osaka to set up his own business. A mere 5 years after he visited Takamatsu.
TOPIX: Akashiya Sanma's TV program "Akashiya TV" (on MBS) aired on March 16 episode: "What's the real deal! Southpaw". Kaoru Mitamura appeared on the show along with comedian Kazuhiro Unagi, ex-world boxing champion Hozumi Hasegawa and others talking about the benefits of being left-handed.
My interest in hanko reminded me of my childhood interest in making things and drawing comics. My handwriting is not good as I'm left-handed, but it seems I'm well-suited to making hanko. Hanko is engraved by reversing the letters. One of the first hard things I worried about was inverting letters in my head, but somehow I could do it from the start.
More fun as you learn about its history and role
Early on, the company received subcontract work from department stores. However, they had to finish up to 10 pieces a day at most. Thus, they naturally use a machine to engrave. Although business was stable, he felt he couldn't satisfy the customers. So he quit and further developed his skills.
This led to him winning the Minister of Labour's Award in an industrial competition in 2000. Following the Naniwa Master Craftsman, he was selected as a Contemporary Master Craftsman in 2014.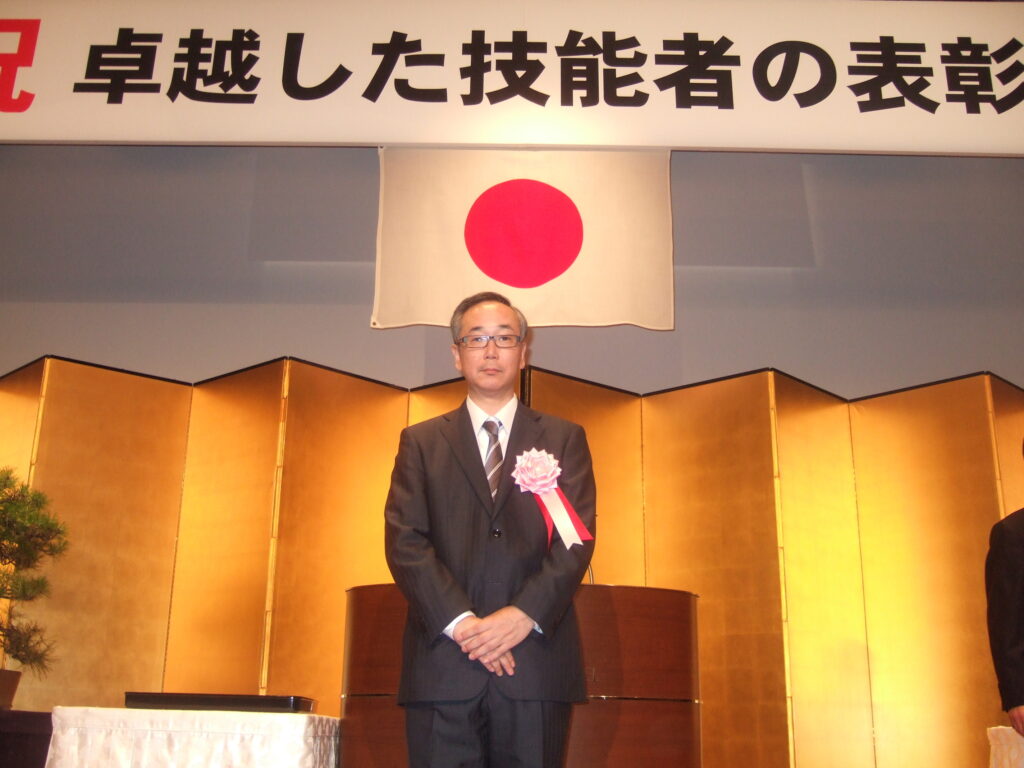 I was happy to find myself growing as I learnt and feeling a sense of purpose in life. Besides the fun of the craft, I was also fascinated by the history and role of hanko. A hanko is a fusion of seal script's (tenshoutai) kanji (Chinese characters) and the wooden printing technique used in Western typography. If we can't explain these things to our customers, ours won't sell.
Fluid lines and gaps create "Japanese Spirit"
Mitamura's hanko carvings are known for their flowing motifs of fine strokes. He named the brand "捺 捺 捺 (NaNaNa)", from the word "捺" representing a firm hand-pressing with a soft gesture.
It is reputed to embody Japanese sentiment in its beauty.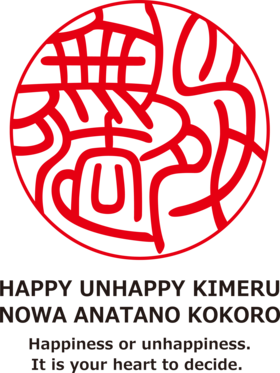 I found beauty in the work of the first master who taught me, resonating with the delicacy of the linework. Expressing lines is the essence of my work. I try to keep the letters and the design flexible, flowing and majestic. The space between the lines is also crucial. We spend a lot of time chatting with our clients to get their personas and images.
T-shirts with hanko designs to gain new fans
Hanko is handmade one by one, so there is NO ONE identical seal. As he was exploring what else he could do with it, his wife noticed the popularity of T-shirts with kanji characters among foreign tourists. Leading him to the idea of T-shirts with hanko designs.
Our items were also praised for their novel design. I thought that if we combined them with English text, they might catch on with foreigners. By moving away from names, we felt we could come up with new designs, so we chose Zen words such as "無一物 (nothingness)" or "心外無法 (outside the heart lies no law.)".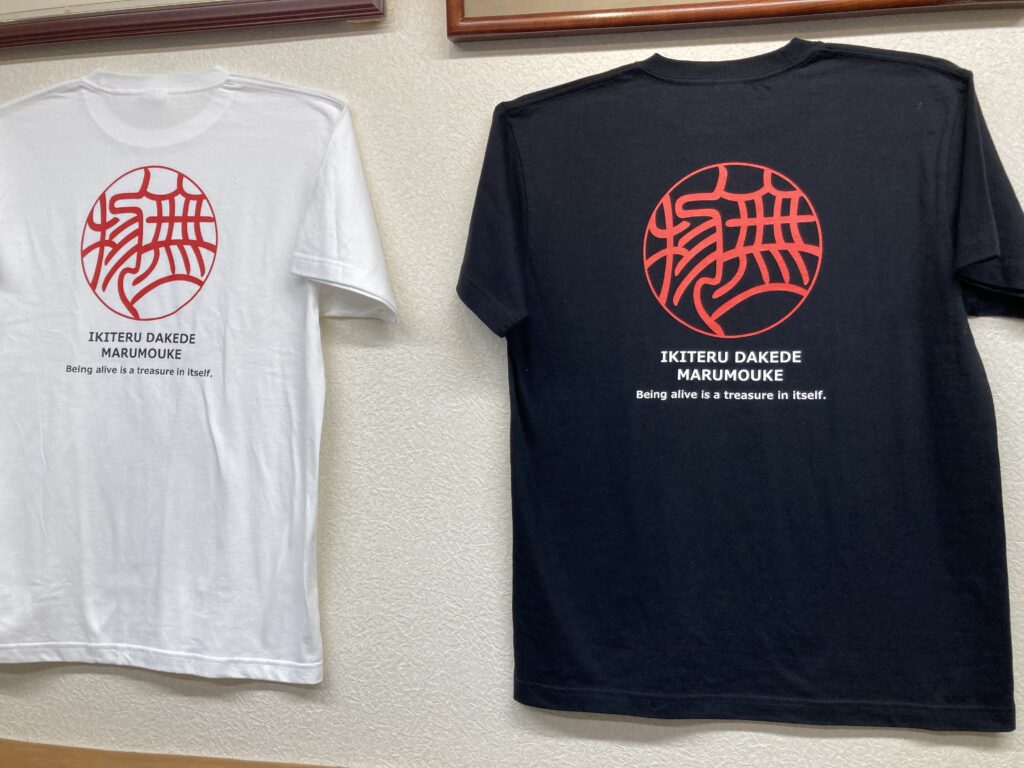 Hanko connects people, A time when it's needed will come again
As Japan breaks away from using hanko (datsu hanko), the chances of having to stamp are sure to decrease. How does Mitamura view the future?
Hanko once fell into ruin when kaō (花押)–the handwritten seal–emerged, but hanko revived again.
As long as hanko is something connecting people, I believe the time when a seal imprint is needed will always come.
The harmonious Mitamura couple. Meeting his wife, creating a stunning seal, he became a contemporary master craftsman.
The couple's journey together was captured even more beautifully.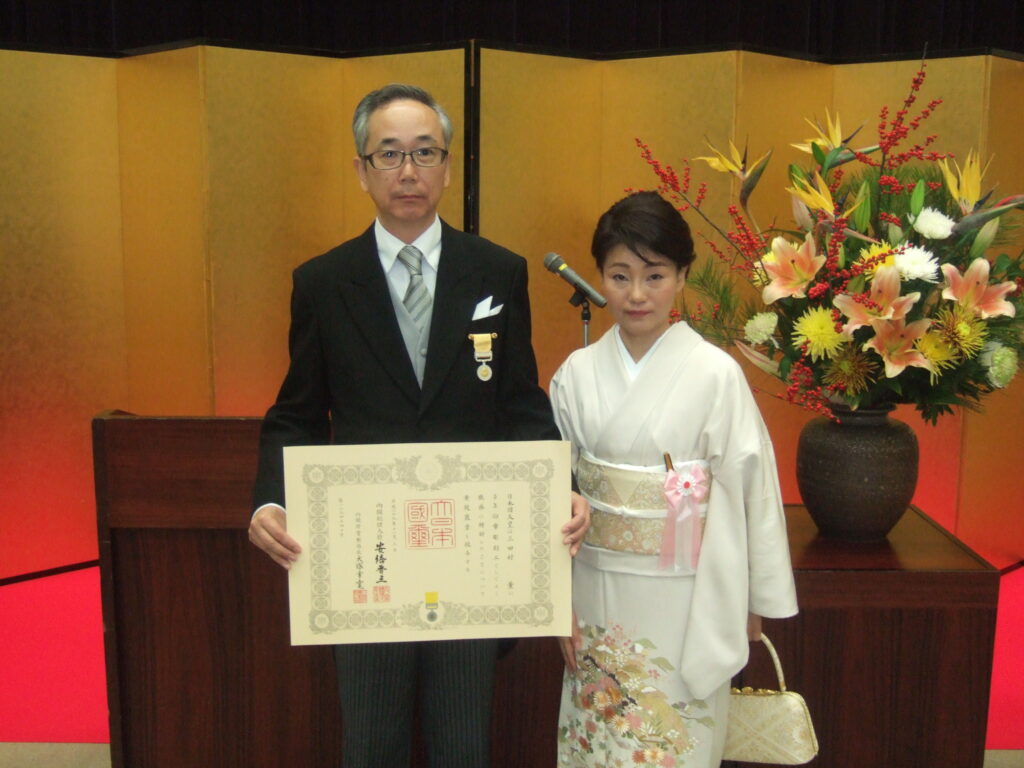 ・Mitamura Inshouten Official HP
---
Groovy Japan introduces Japanese products and services for the Islamic market in English and Japanese. Follow us on our social media and keep up-to-date with the latest news.
Follow @Salam_GJ