Takex halal sanitizer verified antiviral effects against Covid-19
Takex confirmed its TAKEX CLEAN EXTRA Sanitizer could inactivate 99.99% of the Covid-19 virus (SARS-CoV-2) even after 15 days via a verification test.
Takex Co., Ltd., is a developer of sanitizer using bamboo extract since 1987. TAKEX CLEAN EXTRA Sanitizer, the food grade ethanol sanitizer with bamboo extract used in the verification test, is halal-certified by Malaysia's JAKIM.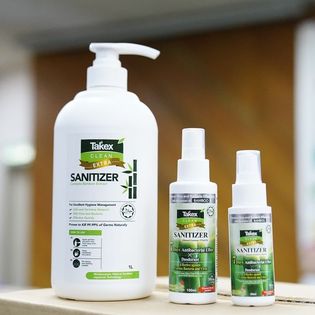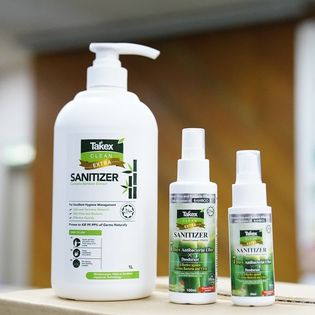 The sanitizer was used against the Covid-19 virus strain (SARS-CoV-2 JPN/TY/WK-521) in an evaluation test at the Japan Textile Products Quality and Technology Center.
It is confirmed to be effective to inactivate 99.99% of the virus after 15 days.
Takex has been developing its business abroad with sights on the halal market. Having acquired halal certifications for its antibacterial-sanitizing, freshness-preserving agents, food additives and more.
It manufactures and distributes products certified halal by JAKIM in Malaysia. The products are available for purchase in Malaysia, Indonesia, Singapore and Thailand.
Also, available on online shopping platforms such as Shopee and LAZADA.
Related Article:
TAKEX takes on SEA halal market, Bamboo sanitizer & shelf-life extender


We have a network of Japanese companies keen to expand into the Halal market in Malaysia & Indonesia.
If you are interested in connecting with sustainable technology companies in Japan, simply JOIN the network from below. We will match the right one for you!