A successful event, Socializing with ASEAN Muslims
19 October, Saturday—J-Line Osaka Office, the company behind "Salam Groovy Japan", held an "Islamic Market Questionnaire & Cotton Fabric (Sample) Giveaway" event in cooperation with Japan Da'wah Centre in Osaka at our 9F seminar room.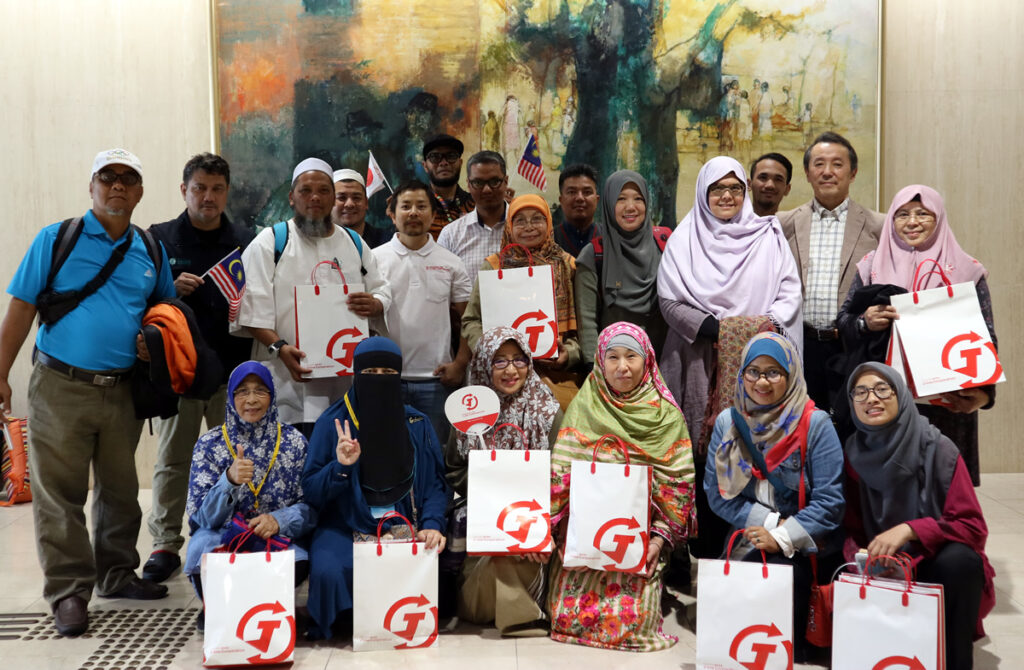 A total of 30 different designs of Japanese patterned cotton fabrics shown, all designed for souvenir use in Japan.
We're planning to launch our original Japanese Design Hijab in the ASEAN market in early 2020, made of silk satin following Sharia.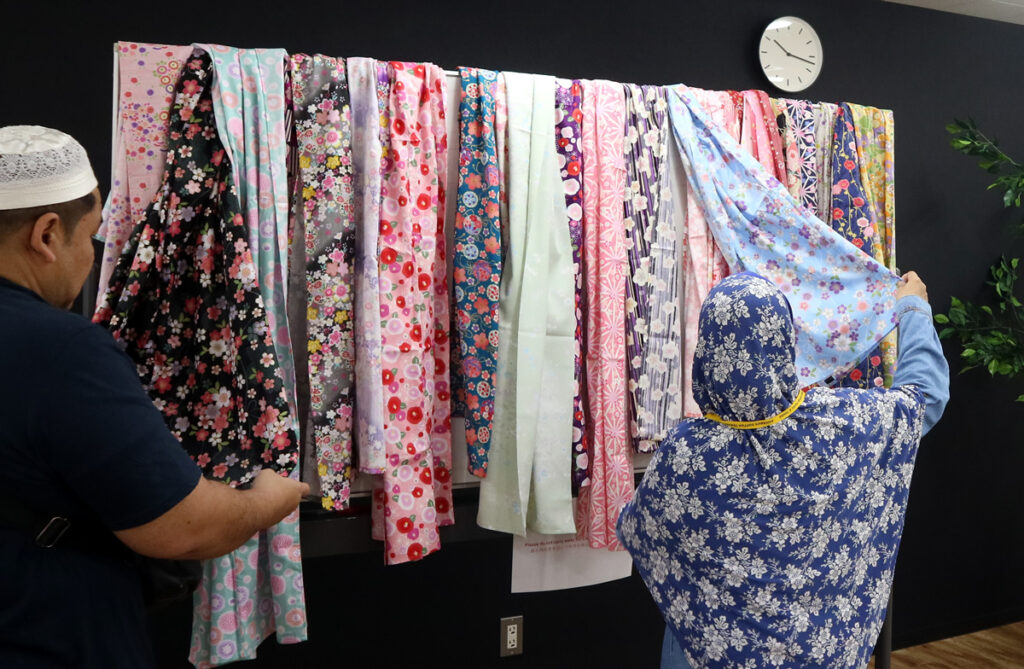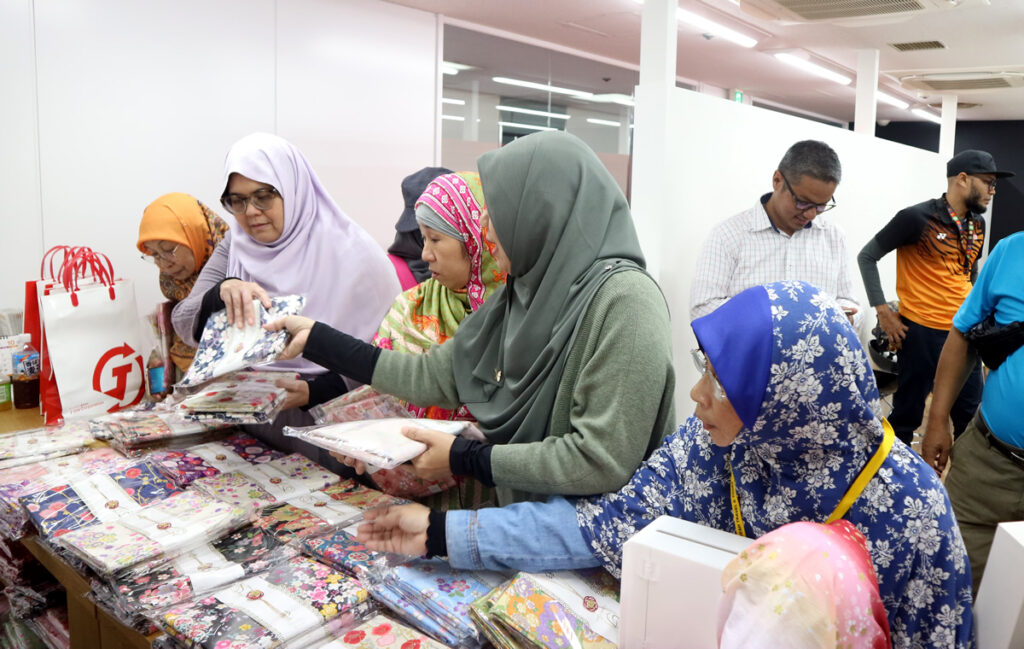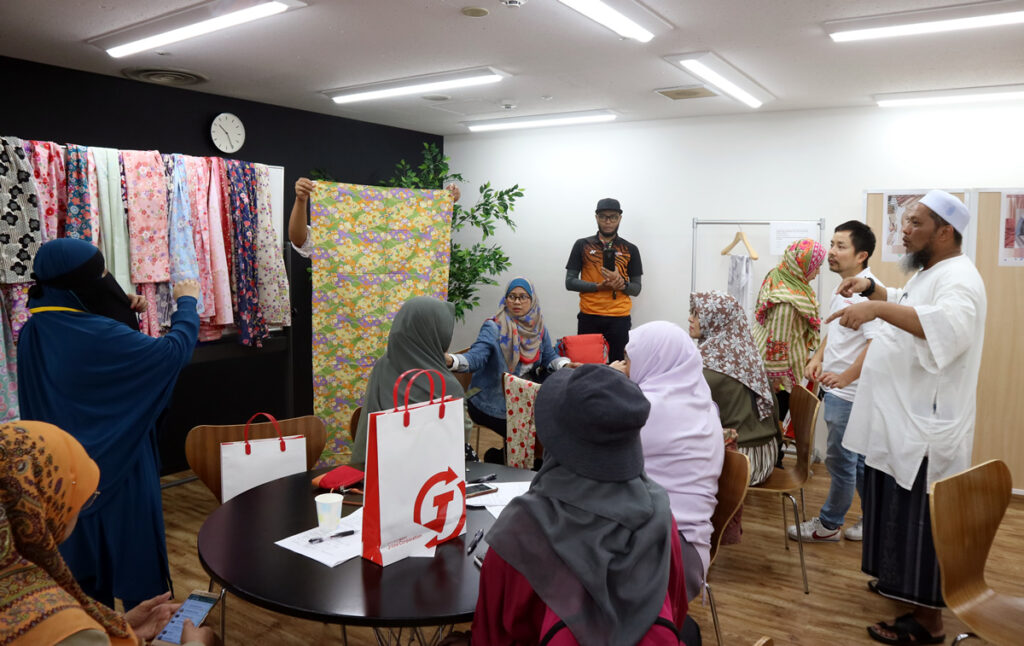 It will be part of our approach to the Islamic market, mainly via cross-border EC. We plan to offer a range of 'Halal Consumable' Japanese products, not just hijab.
We hope to strengthen the friendly bond between Japan, ASEAN and the Muslim community through business.