New, Nutritious, Simple, Halal Superfood Now Available
To overcome the global protein crisis, Tabérumo Corporation, the sole producer and distributor of fresh raw Spirulina in Japan, launched a new and easy-to-use product of Spirulina flakes.
It is halal-certified, allowing Muslims to enjoy it with peace of mind.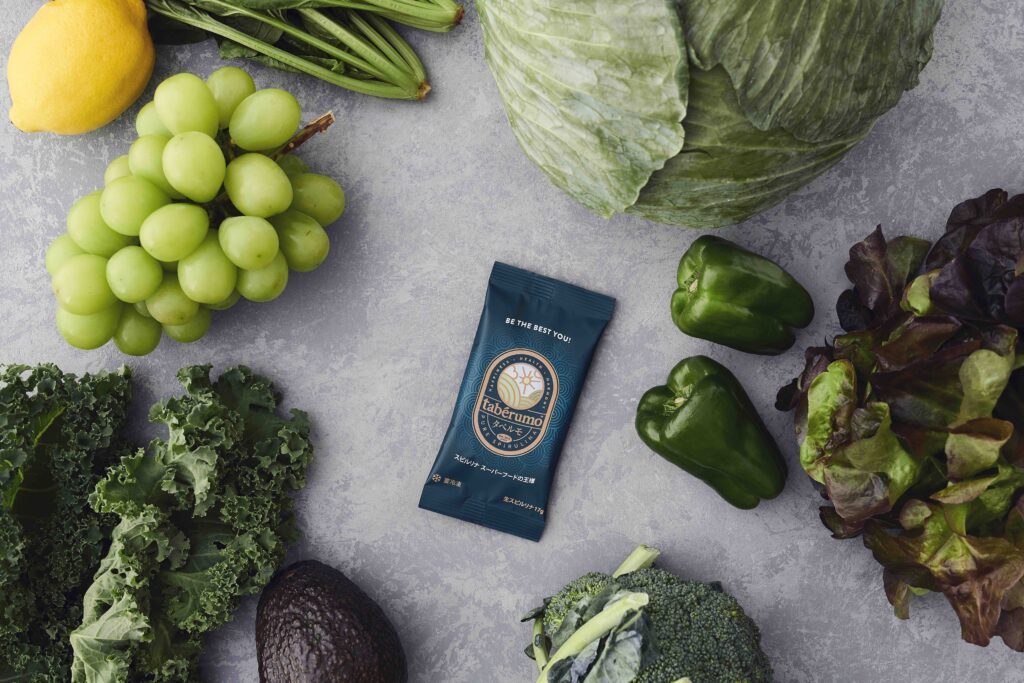 Spirulina is a type of algae with over 60 rich nutrients and protein content of 65% higher than soybeans and meat. Also, it is known as the "king of superfoods".
Algae absorbs CO2 in the microbial culture process and does not require freshwater resources.
Since they can be grown on rough terrain and have a high edible portion, algae are one of the most promising food sources that could help solve issues like protein deficiency in a growing population.
Tabérumo's fresh Spirulina provides 5.8 times more vitamin E, 1.4 times more antioxidants (phycocyanin) than dried powder. It is free from bitterness and astringency caused by heating.
The flakes are simple, ready to mix with drinks and food, unlike conventional products that need to be thawed under running water for about 2 minutes.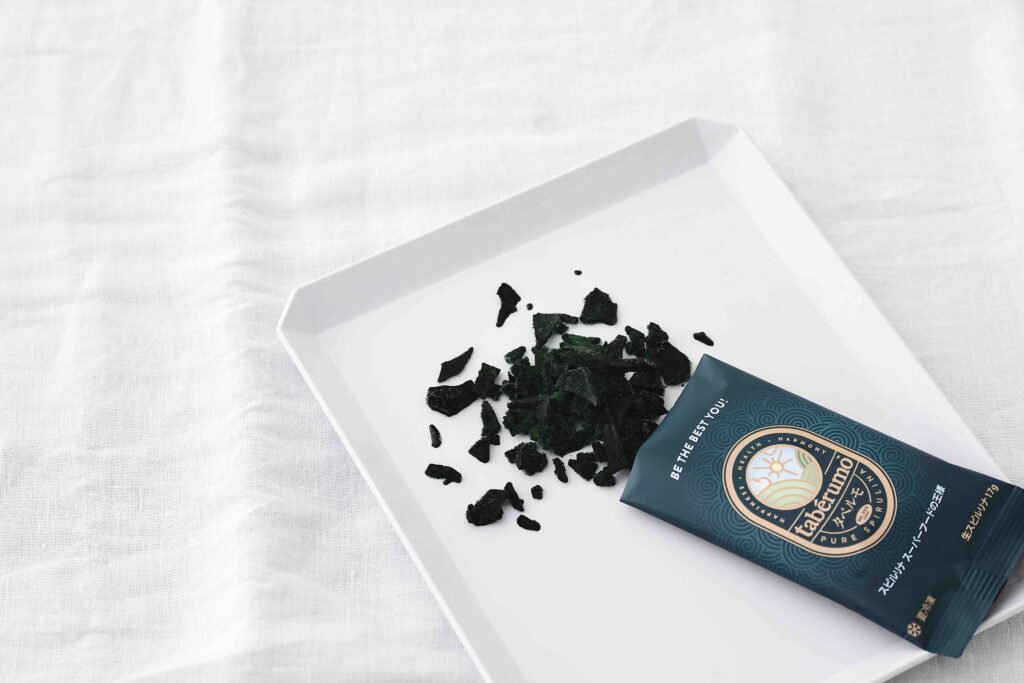 ■ "tabérumo" Flake Type Details
・Content  : 17g
・Size   : L122mm x W60mm x H14mm
・Price   : 30p, JPY8,400 (tax excluded)
・Production: Tabérumo Brunei Plant
・Shelf Life : 5 months
■ Product Line-up
・"tabérumo" Flake Type (newly launched on 2 April)
・"tabérumo" Plate Type
・"tabérumo" Frozen Dessert
・"tabérumo" Pineapple & Guava Drink (frozen-chilled product)
・"tabérumo" Pineapple & Guava Drink (frozen product)
---
We have a network of Japanese companies keen to expand into the Halal market in Malaysia & Indonesia.
If you are interested in connecting with Japanese companies, simply register here.
We will match the right company for you.