Old to new again, Japanese art on restoring book
No one can deny the craftsmanship skills of the Japanese.
Nobuo Okano is a Tokyo-based specialist in repairing old books. With over 30 years of experience, he knows how to breathe new life into old, worn-out books.
The method is not easy because Nobuo has to check sheet per sheet, one by one, and it takes up to several hours.
After that, he has to rub each sheet with a special iron. He also needs to check there are no torn and damaged sheets. And needs to repair the book frame.
Although the process is a bit complicated and tedious, it gives satisfaction to Nobuo as he can give a "second chance" to the book to continue to serve its master.
Who knew even repairing old books has a specialist!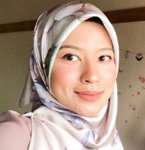 Zunita Ramli
, Writer & Managing Director, Zaineeta Global PLT. Graduated from Faculty of Engineering, University of Melbourne. She worked as a network engineer for a few years, then realized of her passion in business and the beauty industry. Focusing on beauty lines, Tokyo Organic skincare (Made in Japan) offers halal skincare that only uses natural ingredients. She also likes to write articles, especially about Japan. Her articles has been featured many times in various websites, such as travel, life, and business.
---
We have a network of Japanese companies keen to expand into the Halal market in Malaysia & Indonesia.
If you are interested in connecting with sustainable technology companies in Japan, simply JOIN the network from below. We will match the right one for you!