Japan's 1st halal-certified kelp, Ohashi Suisan gains boost in Muslim market
Seafood and plants are generally considered Halal, but OHASHI SUISAN has grabbed attention for having its 'Hidaka Konbu*1' (dried kelp) certified Halal, with sharp sales growth in the Halal market. Let's find out more straight from the company's executive director, Shohei Ohashi.
Since founded in 1950 in the town of Samani, Hokkaido, our company has been selling high-quality Hidaka Konbu.
With limited demand in Japan, we turned our eyes overseas. We thought if we were to export abroad, obtaining Halal certification would be essential to reassure Muslim consumers. So in January this year, we secured Halal certification and began our exports. We are seeing a steady increase in our sales.
As our products are the only Halal-certified kelps in Japan, we have received so many enquiries since this April, for which we have been busy handling them.
Although we have only dealt with kelp so far, we have also started handling dried scallops, dried bonito flakes, flying fish soup, wakame seaweed and grilled seaweed, all of which are Halal-certified.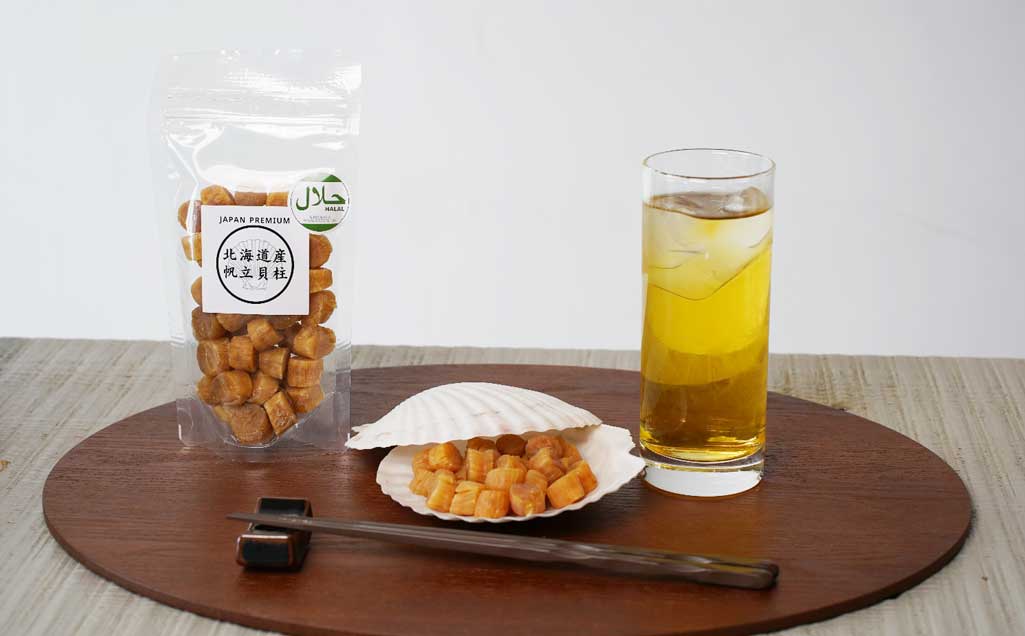 Exporting seaweed, including kelp, will require the Arsenic Inspection Certificate. Shortly after passing the inspection for Halal certification, we received a large export order by the year-end that required the Arsenic Inspection Certificate early in the new year. I remember how hard it was to arrange the Arsenic Inspection Certificate under very tight schedule constraints, as we had to submit the original certificates.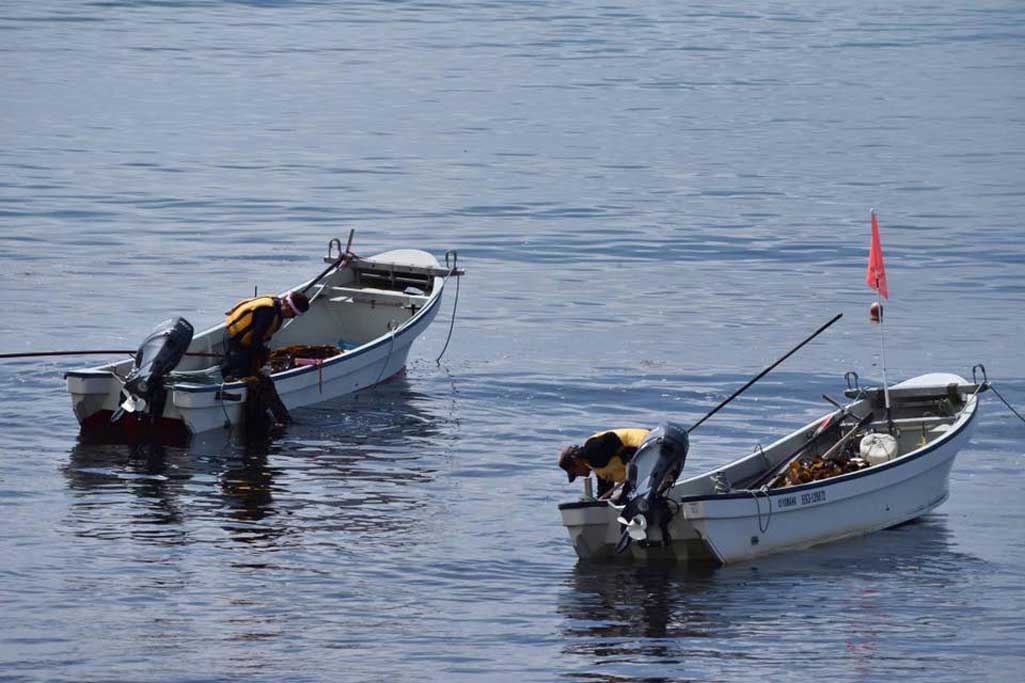 We currently sell our products in Don Don Donki Malaysia and Indonesia, receiving business enquiries from Thailand and Taiwan.
Scallops are especially in high demand, so we plan to start operations in Singapore first.
The Hidaka Konbu cannot be farmed, meaning it can only be found in nature. It has a moderate thickness, soaking up flavours easily with a soft flesh that does not fall apart when cooked. You can use the kelp for dashi (soup stock) or even eat it straight by itself.
Dashi Culture has not fully settled in Malaysia yet. That's why we're looking to promote popular Japanese foods such as oden and yakisoba as products with more authentic flavours and nutritional value.
Meanwhile, in Indonesia, we have heard reports of a trend toward eating kelp and wakame seaweed, mainly by vegans.
Nevertheless, our first priority is improving the brand recognition of Japanese kelp itself.
Kelp is a typical dashi (soup stock) ingredient, rich in umami content.
It is low in calories; full of vitamins, minerals and dietary fibre. Many health benefits are known to come from kelp, such as controlling elevated blood glucose levels, controlling obesity and reducing cholesterol. Dried bonito flakes and scallops also provide high nutritional value and health benefits.
We would be more than happy if these ingredients– which have long protected the health of many Japanese people –could be part of your daily diet, with Muslims sharing this message to the world: "You need to try eating these foods because they're good for your health".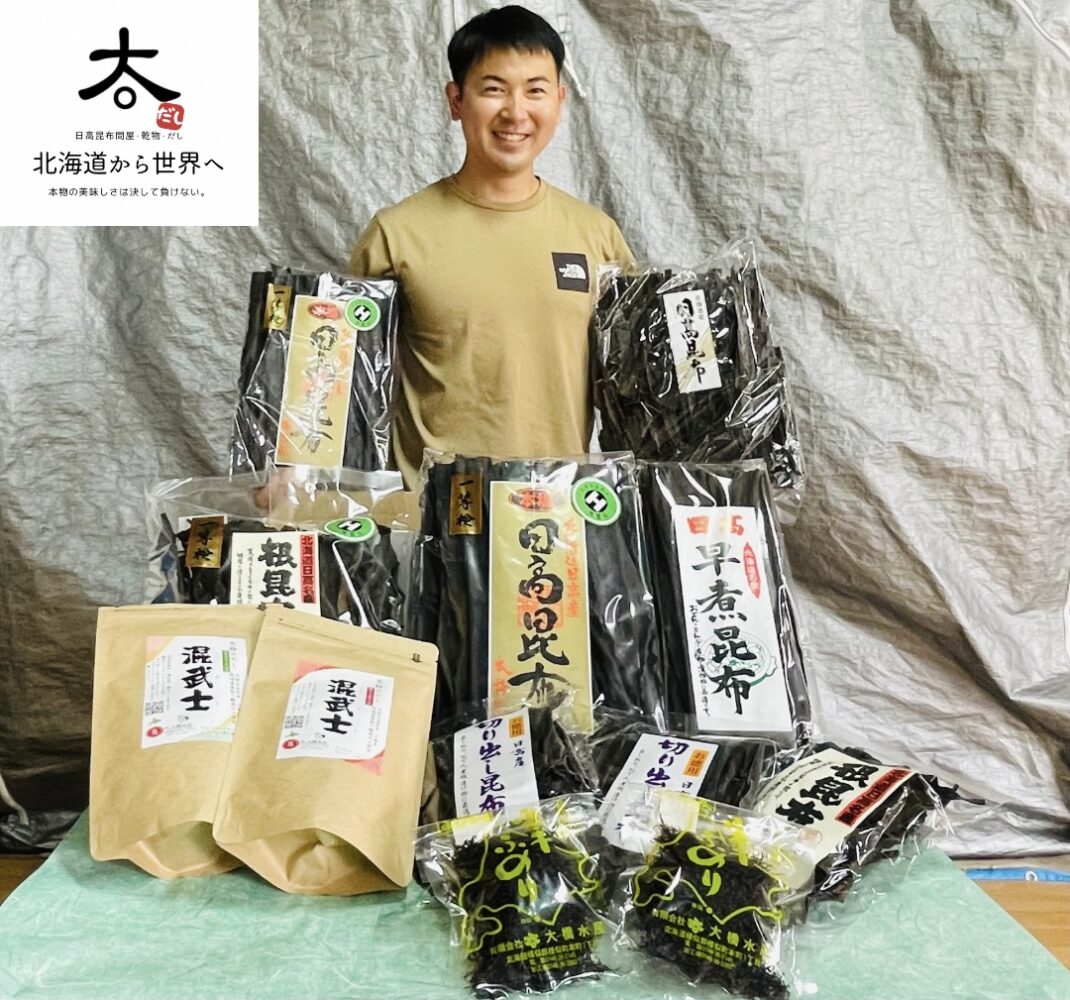 < Company Profile >
Company name: Ohashi Suisan Co. Ltd.
Head office: 1-chome-15 Honcho, Samani, Samani-gun, Hokkaido 058-0026
Business outline: Processing and selling Hidaka konbu and dashi products
Official HP: Ohashi Suisan Co. Ltd.
Online shop: Ohashi Suisan Co. Ltd.
*1 Hidaka Konbu: one of the best quality konbu (kelp) in Japan harvested in Hidaka, Hokkaido.


We have a network of Japanese companies keen to expand into the Halal market in Malaysia & Indonesia.
If you are interested in connecting with sustainable technology companies in Japan, simply JOIN the network from below. We will match the right one for you!