Uncovering the Traditions of Japanese Tin Crafts
Bearing the legacy of Osaka's Naniwa Tinware, a "Contemporary Master Craftsman" strives to nurture his successors and expand its fan base.
Tinware is commonly used as tumblers or drinkware. Its silvery-white sheen exudes an air of elegance. In fact, about 70% of the tinware in Japan is Osaka's Naniwa Tinware. A traditional craft appointed by the Ministry of Economy, Trade and Industry. Supporting this tradition is the Contemporary Master Craftsman Tatsumasa Imai, CEO of Osaka Suzuki.
With his motto, "traditional craftsmanship ends when you stop", Imai continues to create new tin items to expand the tinware fan base and train his successors.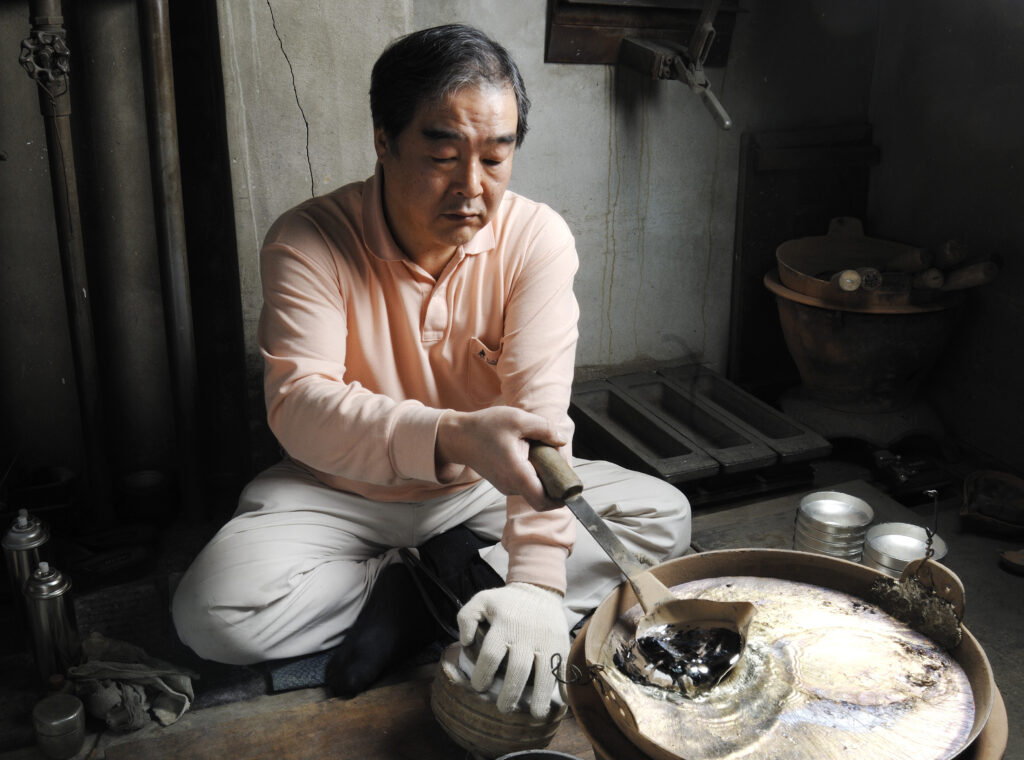 Leading the industry in a time of dwindling manufacturers
Japanese tinware was initially made in Kyoto. But during the Edo era, craftsmen of the Kyoto tin origin took up their trades in Osaka. The area gradually became the core of the industry. After the war, the craft died out a little. But thanks to efforts by all involved, it was designated as a Traditional Craft in 1983.
It is said that the company originated from tinsmith Ihee, who moved from Kyoto to Osaka in the late Edo era. During the war, Imai's grandfather urged various circles to preserve the craft when he took over. After the war, the company was reborn as Osaka Suzuki.
Over the last decade, traditional tinware manufacturers declined by 2/3, with 4 in Osaka, 2 in Kyoto, 2 in Kagoshima and 2 in the Kanto region. When I became CEO in 2002, the domestic market yielded revenues of around JPY120 million. Our company generated about JPY67 million out of that. In 2019, we recovered to about JPY320 million.

Our strength has always been our broad range of techniques.
This is because we have been creating new methods since the post-war return of craftsmen and taking on challenging jobs in-house.
We now have 6 traditional craftsmen; 97% of Osaka's products are made by us.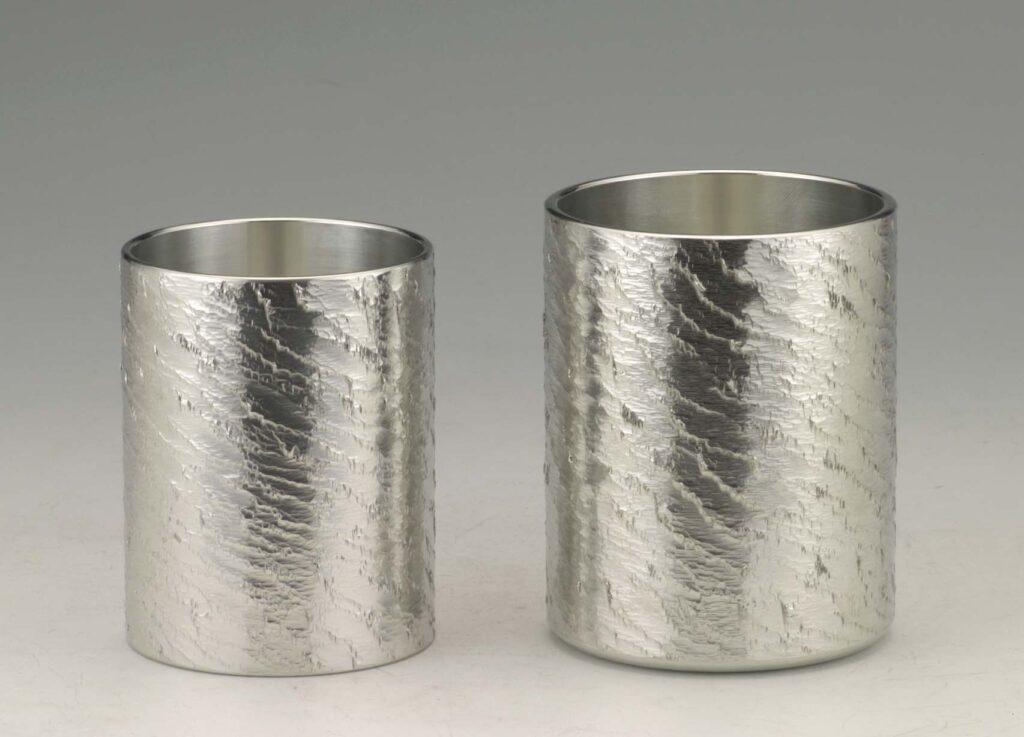 Boosting publicity via press, building fan base at Thanksgiving
Osaka Suzuki holds an overwhelming proportion of the market share. But it was Imai's meticulous efforts that led to the dramatic recovery. The managers and craftsmen up to that point rarely appeared in the press or media. But Imai agreed to do even a minor coverage to raise his profile. He also organised a "Thanksgiving Festival" to introduce the company's products and craftsmanship, trying to uncover and expand the tinware fan base.
On the Thanksgiving Festival, this small company had 400-500 visitors over 3 days than in recent years. We displayed our products and organised a factory tour and craft workshop.

Meanwhile, we also worked to regularise our distribution network. Our tinware goes through wholesalers to be sold in shops at department shops, etc. We resumed our relationship with wholesalers, whom we had lost touch with, expanding our channels. It's good that we also had clients in the Kanto and Kyushu regions.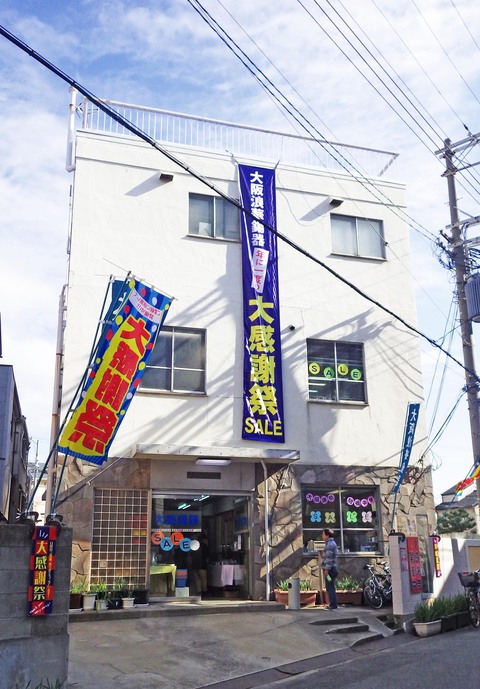 To make it more appealing: multicolour, diverse patterns
Never to be forsaken: new product development. A collaboration with a lacquer craftsman was also born. What catches the eyes is the colourful palettes. Tinware is usually silvery white. Overturning that image, he created cups or tumblers with patterns such as tree leaves, checkered and mesh motifs.
Do you think a great product will capture customers' attention if it's colourless?
Tinware originally came in 3 colours: red, black and white. Now we add blue, green and yellow. However, this doesn't mean new colours sell like hotcakes. Instead, the classic red, black and white products are selling much better. With tinware, nothing is ever out of date. The more we make, the more items we have. We have over 4000 items now, including old-fashioned sacred treasures and tea caddies.

Discover the pleasure of drinking from tinware
Despite having a solid fan base, it seems that the charm of tinware and its very existence remains unnoticed. Thanksgiving Festival was a way to widen the scope. But after the 2008 financial crisis, the company drew attention with tumblers designed on a famous brand.
It wasn't for selling, but this made buyers aware of how great tinware is. Before the 2008 financial crisis, we sold in less than 30 department stores. Now we have over 100 retailers in department stores alone selling our products in their shops. Tin is a metal that is very pleasant to the touch, and it makes beverages tastier. There are many famous restaurants using tinware. I would love for people to experience the feel and quality of tinware at such places.
A craftsman creating something only he can do
Although Imai is a business owner, he has never forgotten his role and duty as a craftsman. He constantly pushes himself to improve his craftsmanship. His roots lie in his first 3 or 4 years of experience as a craftsman. How can a young man compete with a veteran who worked for 30-40 years? After a deep struggle, a pattern expressing the movement of waves—"Sazanami" was born. It appears the years of trial and error laid the foundations for him as a craftsman.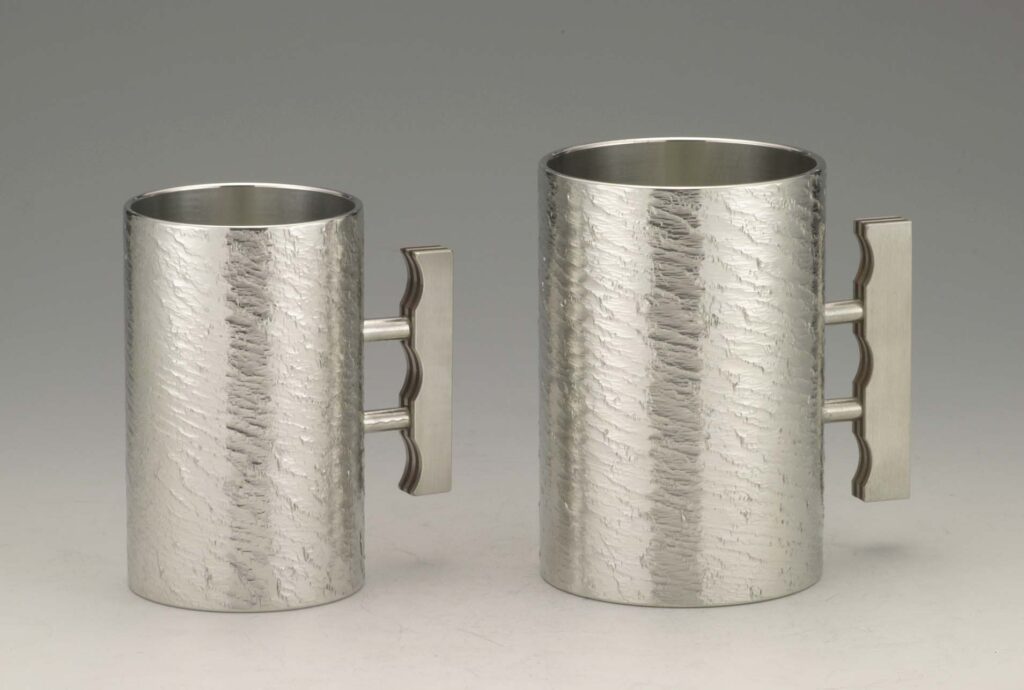 A job wouldn't be fun if we couldn't express and challenge ourselves. A craftsman must do what only they can do and make what only they can. That's why I'm very strict with the youngsters. And that helps them to progress faster. I would like to try new things again if I find something I want to do or interesting.
"If we stop, tradition dies"—so we must find new demands
Imai was certified as a traditional craftsman in 1999, became a "Master Craftsman of Naniwa" in 2009 and a "Contemporary Master Craftsman" in 2012. Standing at the top of the tinware industry, Imai believes in the importance and significance of tradition.
He is fond of saying that traditional crafts are "tradition" because they are intertwined.
We cannot create a tradition on our own. We just hold a part of the history of tinware.
If we stop, the tradition dies. That's why we must always keep up with the trends of the times. In other words, we need to keep making things that sell.
---
Groovy Japan introduces Japanese products and services for the Islamic market in English and Japanese. Follow us on our social media and keep up-to-date with the latest news.
Follow @Salam_GJ