Indonesian rising J-Pop star Rainych to drop new album in Japan
Rainych hails from Indonesia, has been grabbing attention with her J-POP song covers.
Praised by international artists: Doja Cat and The Weekend, internationally known—Rainych releases her first analogue record (LP record) in Japan.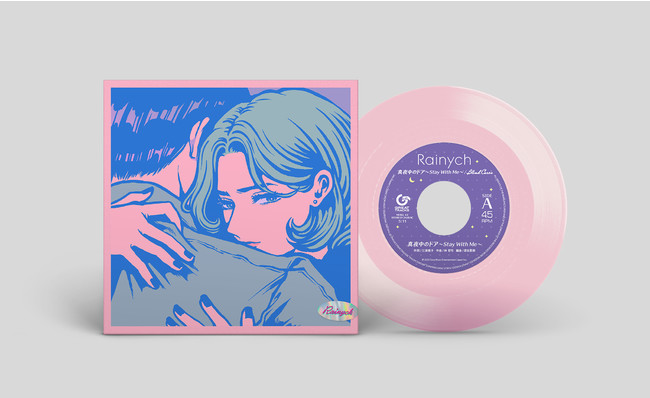 With original songs reaching No.1 on Spotify's global viral chart for 20 consecutive days, Top 10 on Apple Music in 92 countries, Rainych's remarkable streak continues.
Now living in Sumatera, this Indonesian Muslimah has 1.49 million subscribers on her YouTube channel as of 24 March 2021.
She covers mainly J-POP and the latest anime songs. Her Japanese cover of Doja Cat's "Say So" became a hit after receiving high praise from the original singer herself.
Also, her Japanese cover of The Weekend's hit song "Blinding Lights" praised by the singer himself.
Her cover of the original (Miki Matsubara) "Mayonaka no Door-Stay With Me", after 40 years of its release, has suddenly become a global revival sensation.
Rainych is now turning heads across the globe.
Her first 7inch LP record will release in Japan on 26 May.
The record includes "Mayonaka no Door-Stay With Me" and a cover of Momoko Kikuchi's famous song "BLIND CURVE".
Her beautiful voice is sure to capture the hearts of the masses once again.
---
Groovy Japan introduces Japanese products and services for the Islamic market in English and Japanese.
Follow us on our social media and keep up-to-date with the latest news.