Muslim Review: Hiyayakko (Chilled Tofu) With HALAL Soy Sauce Powder
Hello and Salam!
I'm Iman, Salam Groovy Japan's Malaysian staff.
Following my review of sushi-sashimi, I tried Salam Groovy Japan's Muslim-friendly soy sauce powder with TOFU. By tofu, I'm referring to silken tofu–white, soft and silky ones–used in miso soups.
In Malaysia, we don't usually eat tofu just as it is. But in Japan, there's a classic dish called "Hiyayakko (chilled tofu)" which is often eaten in restaurants and at home.
The raw silken tofu is usually chilled in the fridge and topped with chopped spring onions or grated ginger, then drizzled with Japanese soy sauce (shoyu).
It's very simple to make, so why not give it a try?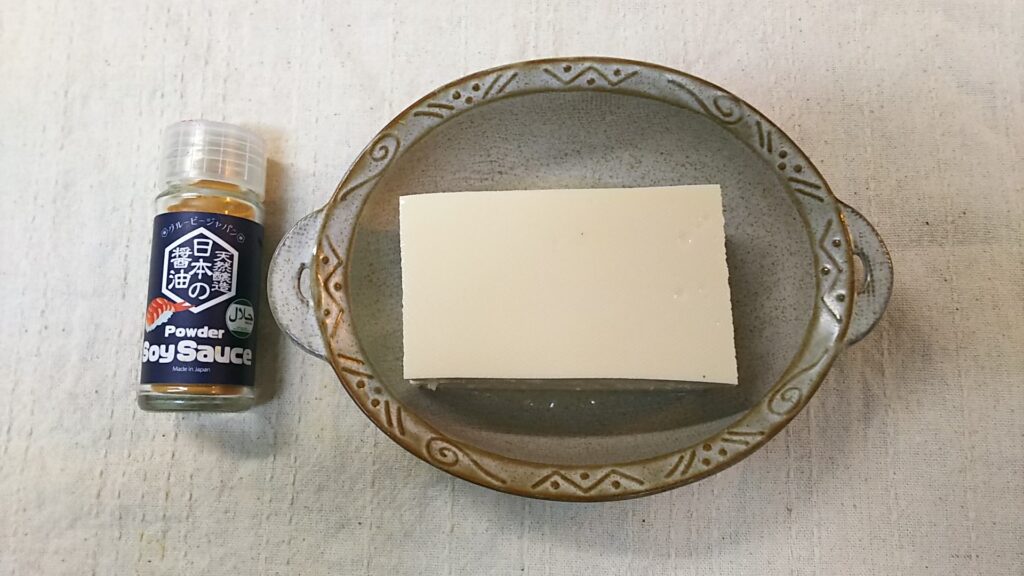 Firstly, prepare silken tofu chilled in the fridge and Salam Groovy Japan's Muslim Friendly Soy Sauce Powder.
Tofu can be found at supermarkets or convenience stores. Of course, it doesn't contain alcohol or any doubtful ingredients.
You can cut it into pieces with a knife before putting it onto a plate for easier eating.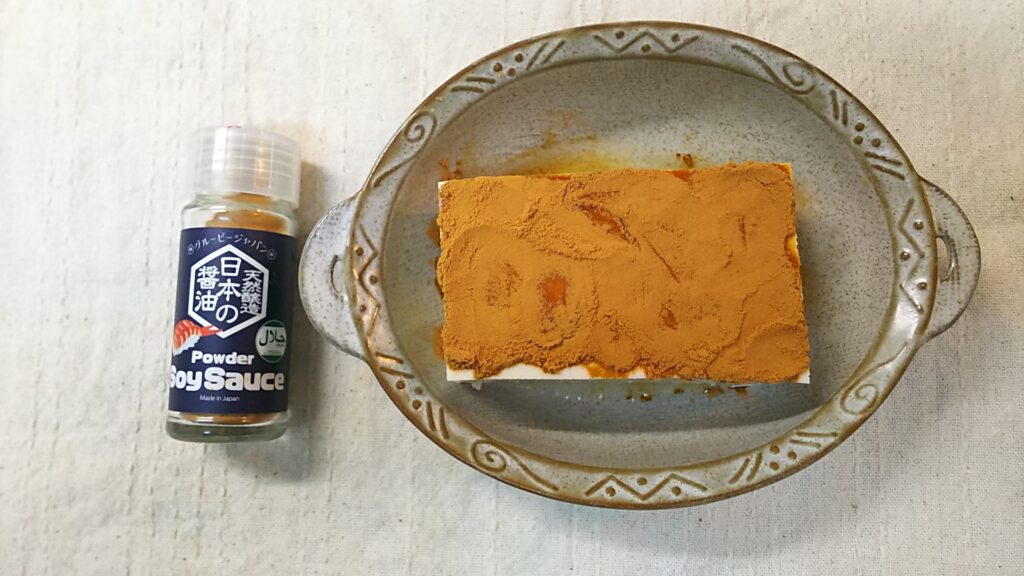 I poured some of Salam Groovy Japan's Muslim Friendly Soy Sauce Powder evenly over the chilled tofu.
I covered the whole top with the powder, but you can adjust the amount to your liking.
This soy sauce powder is halal-certified, so we Muslims can enjoy it with peace.
If you wait for about 10 seconds, the soy sauce powder will gradually become liquid.
Tada! An unexpected finish spreads upon my eyes…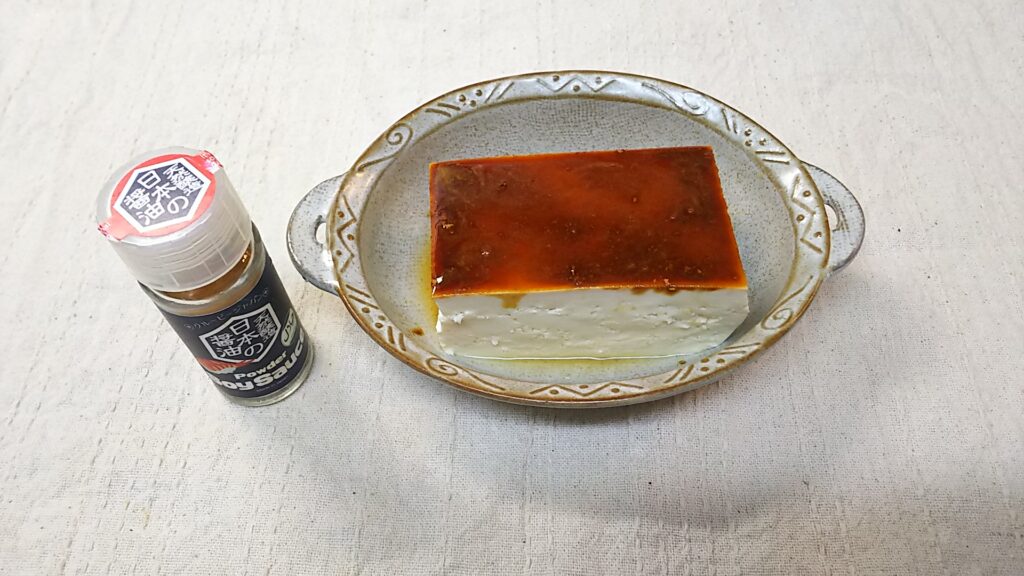 Here is the chilled tofu with the dissolved soy sauce powder.
Just by the picture, doesn't it look like tiramisu? (lol)
It has a light, refreshing taste. The savoury soy sauce and silky, soft tofu just melted in my mouth. Also, it's great as a light meal.
Since it's not too hard on the stomach, it may be good for diets.
Hiyayakko is especially tempting in the warmer months, so many Japanese have it then.
As spring is getting near, for Muslims in Japan, you should try out this tiramisu-style hiyayakko.
The HALAL Soy Sauce Powder is available on Salam Groovy Japan's online shop.
Pick one up right now!
---
We have a network of Japanese companies keen to expand into the Halal market in Malaysia & Indonesia.
If you are interested in connecting with sustainable technology companies in Japan, simply JOIN the network from below. We will match the right one for you!