Certified halal, leading global flavour & fragrance expert/SHIONO KORYO
Fragrances and flavours are indispensable in food, beverages and cosmetics. With various locations abroad and over 50 different types of high-quality halal-certified flavours, SHIONO KORYO is a reputable fragrance expert with more than 200 years of experience.
Discover the company's comprehensive approach to catering to Japanese and international manufacturers.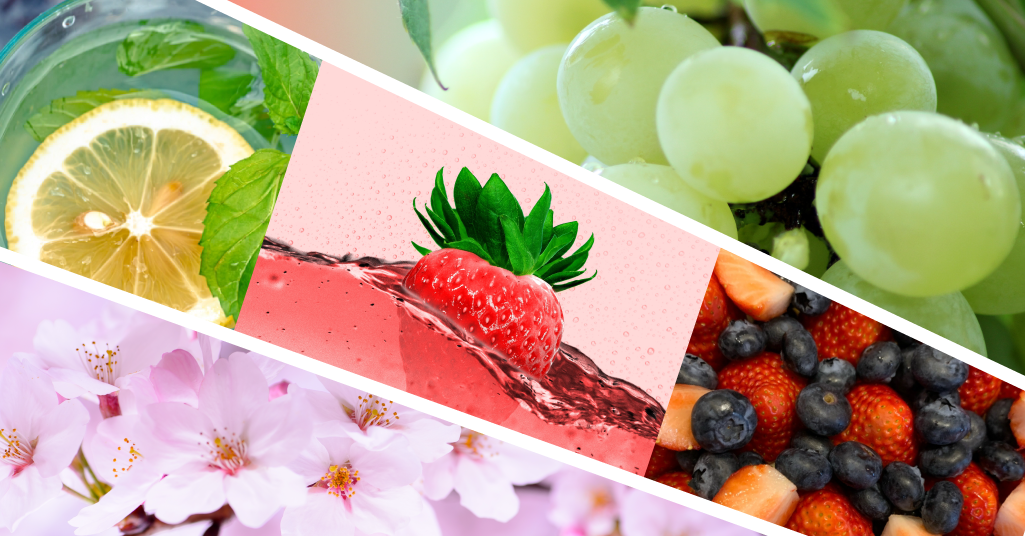 Established in 1808, SHIONO KORYO was a pharmaceutical wholesaler supplying oriental medicines. The company today is a well-rounded flavour and fragrance manufacturer, with a total production of essential 'fragrances' for food, beverages and cosmetics.


We have three domestic offices; subsidiaries in Shanghai and Taiwan; a representative office in Thailand. Localising fragrances is an essential part of global expansion. What scent Japanese people like may not always match what foreigners think is good.
We believe that life experience, including food, is highly important in understanding local preferences, which is why we have seasoned flavourists positioned at each of our locations.
We also carry a diverse range of regional flavours–including ones tailored to local tastes–so we can swiftly meet any enquiries about flavours based on Japanese products.
Our international customers have praised Japanese fragrances for their exceptional quality.
While strong-impactful fragrances tend to be widely used overseas, Japanese manufacturers are skilled at crafting products with a more subtle, elegant and complex aroma. We have a complete Japanese ingredient line-up, from matcha green tea to Japanese citrus fruits like amanatsu and yuzu, giving us the means to offer wide-ranging options.
Since developing the first Japan-made essence in 1921, we have produced dozens of flavours and fragrances. In 2013, we started to secure Halal certification for some of our products to meet the recent demands for diversity. Ours are certified by two organizations: the Japan Halal Association (JHA)–which has mutual accreditation with JAKIM (Malaysia), CICOT (Thailand), THIDA (Taiwan) and MUIS (Singapore)–and the Indonesian Ulema Council (MUI).
Certification initially took a lot of work, including replacing ingredients, changing solvents and procuring dedicated tanks, but once the specifications were set, the only thing remaining was to follow the rules.
More than 50 products have been certified to date, and we plan to increase more in the future.
Today, more than 90% requests in our Thai representative office are for Halal compliance. Taiwan is also seeing a growing awareness on Halal compliancy.
Although neither Thailand nor Taiwan is an Islamic country, there are many manufacturers exporting to Islamic countries such as Malaysia and Indonesia.
Even if they have no plans to export to Islamic countries, they can always be ready to do so by making their products Halal-compliant in the product development stage.
Most of our Halal-certified products are 'flavours' used in beverages and the like. Moving forward, we are planning to acquire certification for 'savoury flavours' in processed food products, marking ourselves as a Japanese fragrance company that is Halal-compliant.
< Company Profile >
Company name: SHIONO KORYO KAISHA, LTD.
Head office: 1-6 Doshomachi 3-Chome, Chuo-ku, Osaka 541-0045 Japan
Business outline: Manufacture, sale, and import/export of flavours and fragrances / Manufacture and sale of chemicals, food & beverages, and their various raw materials / Manufacture and sale of pharmaceuticals, industrial chemicals and other chemical products
Official HP: SHIONO KORYO KAISHA, LTD. (Eng)


We have a network of Japanese companies keen to expand into the Halal market in Malaysia & Indonesia.
If you are interested in connecting with sustainable technology companies in Japan, simply JOIN the network from below. We will match the right one for you!