Certified halal, Raw spirulina to resolve food crisis, TABÉRUMO
The bio-venture company TABÉRUMO Corporation became the first company in Japan to commercialise fresh-raw spirulina, an ingredient that could make carbon neutrality possible, acquiring the Halal certification of the Brunei government.
Find out more about the possibilities of spirulina and what the company has in store for the future from COO Toshiya Sasaki.
We were the first in Japan to commercialise 'live' spirulina, a type of algae. Absorbing CO2 and growing with water, sunlight and a few nutrients, spirulina is gaining traction as a sustainable protein source rich in 60 different nutrients.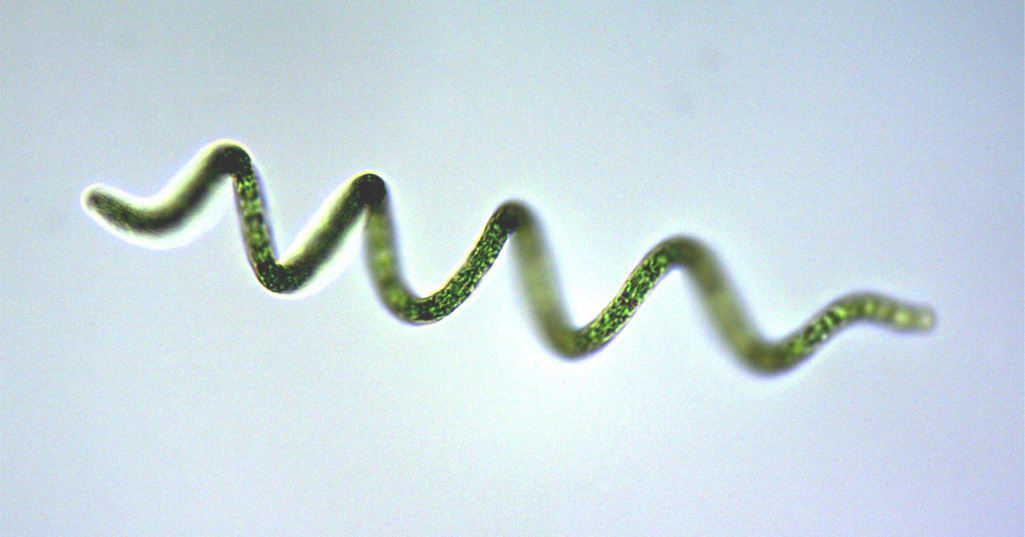 As the global population continues to expand rapidly, it is said that there will be a 'protein crisis' as early as 2030, with protein becoming in short supply. Our goal is to produce large quantities of spirulina efficiently and sustainably to compensate for the upcoming protein shortage, thus creating a sustainable future.
Spirulina is also regarded as a foodstuff that covers essential nutrients in the space environment and is being studied by NASA (USA) and ESA (European Space Agency). In Japan, we succeeded in developing a culture system in space through a joint research project between our company and JAXA (Japan Aerospace Exploration Agency).
We are a member of the CHITOSE GROUP, a group of bio-venture companies. The CHITOSE GROUP runs the MATSURI project, a corporate collaboration aimed at harnessing the power of algae to achieve carbon neutrality.
The objective is to rebuild the industrial structure currently built on fossil resources– such as fuels, pharmaceuticals, food and chemicals –founded on algae, which grow by absorbing CO2 through photosynthesis.
Spirulina is high in antioxidants, rich in nutrients and has been called the king of superfoods. It has been shown to have antiviral, anti-allergenic, anaemia-improving and antioxidant properties.
However, products manufactured by heat processing can have a distinctive odour and bitterness with a loss in nutritional content. Because our raw Spirulina "TABÉRUMO" is raw, it has a fresh odourless taste yet is easy-to-eat while preserving a high level of nutrients. It also has a 95% digestion and absorption rate, making it an efficient nutritional supply.
Spirulina formed on Earth 3.5 billion years ago, with records of humans eating it since around 3,600 years ago, as far back as the Mayan civilisation. Although it can be cultured in artificial ponds, this is risky as animals and bacteria can infiltrate.
In our company, we cultivate spirulina without pesticides in a semi-closed photobioreactor (a hygienic fine glass tube) that allows efficient sunlight intake. This ensures stable cultivation without bacteria contamination, preserving the algae freshness by quick freezing (patented) after the harvest. With low water usage, it can be cultivated even in deserts and wastelands, meaning areas that were unsuitable for farming can also be used more effectively.
Currently, we have a 1-ha cultivation site in Brunei, but we are looking to do large-scale cultivation of 2,000 ha at each of our sites in the future.
Besides our raw spirulina product, we also have frozen desserts and collaborate with restaurants to use it in smoothies, sweets, dressings and more.
Hamburgers made with our TABÉRUMO have been included in the in-flight meals of JAL's "Sustainable Charter Flights", which have achieved a net zero CO2 emission level. The sauce is made from our new egg-free product, Deliciously Made from Algae 'Eco Mayo' (藻からつくったら美味しくなったヨ"エコマヨ"), with the buns also kneaded with TABÉRUMO.
Going forward, we also plan to develop new processed foods, such as meat substitutes, as we continue advancing the algae-based food culture.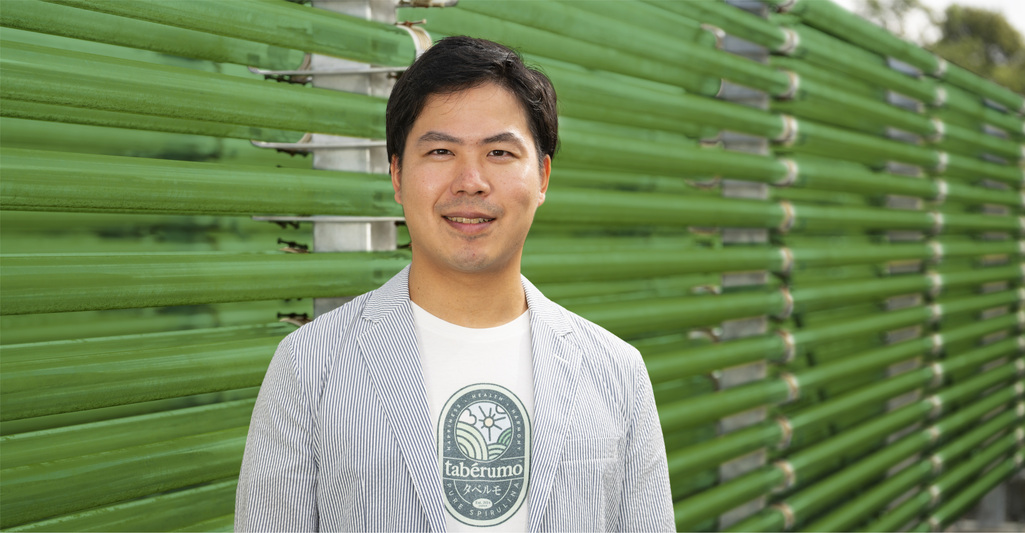 < Business Profile >
Company name: TABÉRUMO CORPORATION
Head office: Hirose 3rd Building 9th Floor, 3-19-5 Kanda Nishikicho, Chiyoda-ku, Tokyo 101-0054
Business outline: Production and marketing of spirulina as a protein source / Sales, promotion and technical development of 'TABÉRUMO'
Official HP: TABÉRUMO


We have a network of Japanese companies keen to expand into the Halal market in Malaysia & Indonesia.
If you are interested in connecting with sustainable technology companies in Japan, simply JOIN the network from below. We will match the right one for you!