Instaworthy Okayama view: Odd smiley to heart rocks 'Mt. Ojigatake'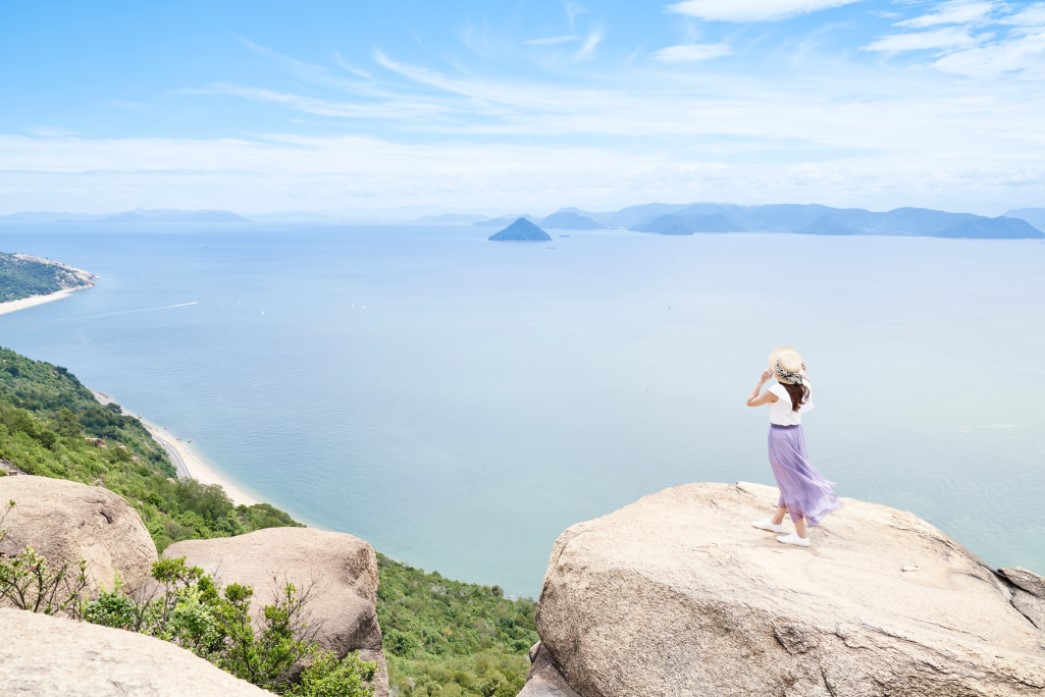 Abundant in oddly shaped rocks and huge boulders in Tamano, Okayama, Mt. Ojigatake is a great spot offering a magnificent view of the calm Seto Inland Sea, beautiful islands, including the Seto Ohashi Bridge. On a clear day, you can even see as far as the Shikoku*1 mountain range.
You can take a walk along its hiking trail to bask in the beautiful views and trying to find its many oddly shaped rocks like 'Nikoniko Iwa' (Smiley Rock), Heart Iwa (heart-shaped rock) and 'Oji-san Iwa' (rock with a face like a middle-aged man). The hiking trail is also well-known for cherry blossoms and azaleas in spring.
Plus, Mt. Ojigatake is one of the best spots in Japan for paragliding and bouldering!
*1 Shikoku (四国): one of the four main islands that make up Japan (Hokkaido, Honshu, Shikoku, and Kyushu), separated from Honshu by Seto Inlan Sea (also known as Setouchi)
Related Article:
Latest Muslim guidebook with interactive travel experience, Okayama City


We have a network of Japanese companies keen to expand into the Halal market in Malaysia & Indonesia.
If you are interested in connecting with sustainable technology companies in Japan, simply JOIN the network from below. We will match the right one for you!