Held the 1st Halal Japanese Food Tasting Event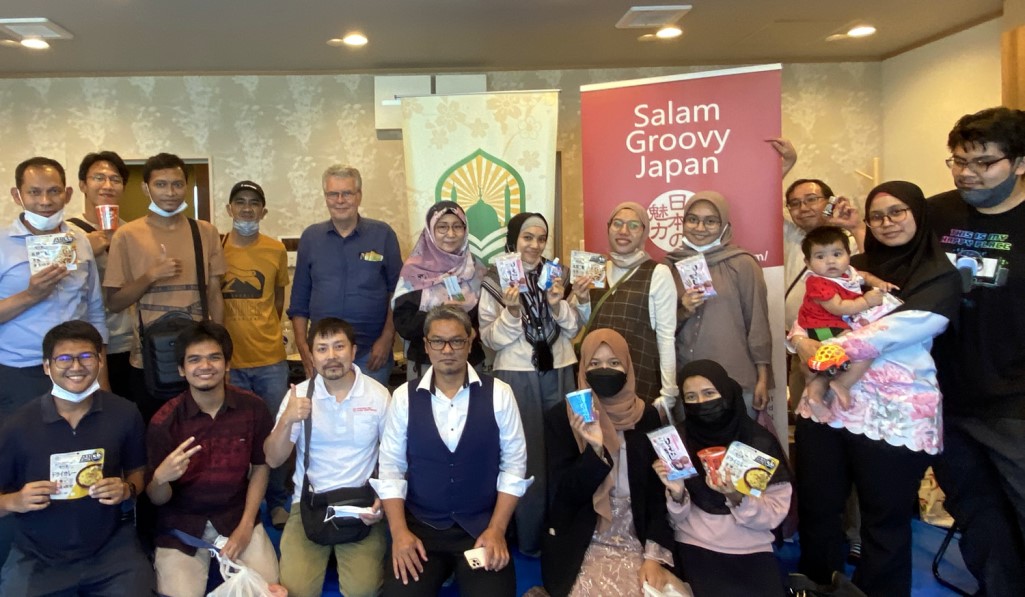 Hello everyone!
It's Salam Groovy Japan Editor-in-Chief Okuma here.
On 28 August (Sunday), we held a tasting event for the first time, gathering all Halal foods from Japan under one roof. And here is how the event turned out.
As you all know, Japan is not a Muslim country. Therefore, the number of Halal-certified products are still very few.
Malaysians and Indonesians living in Japan have participated in this tasting event. Some of them even had just arrived in Japan shortly before this event.
There are two important aspects to the event. The first is to raise awareness amongst Muslims about Japanese Halal food products. The second is to conduct research, as this is essential for Japanese manufacturers when exploring the Halal market. After all, you can't talk about food until you've tasted it! By providing feedback to companies on the input received from the taste-testers, this can encourage Japanese companies to improve and offer an even better product to Muslims.
12 Japanese companies took part in this tasting event, offering 18 different food and beverage products. Most of them are Japanese Halal-certified products, with mutual certification by Halal certification bodies in Malaysia and Indonesia. Some of them are certified by the Singaporean certifying body.
In addition to samples, participants also received lots of goodies at the venue. According to the survey results, almost all participants are looking forward to the next event. Check out our album page. The smiles on the faces of the participating Muslims really capture what this event all about.
Altogether, we all would love to let the Muslims discover the wonderful Halal food products from Japan.
Some of the products offered in the event are available abroad, but not in large quantities. Once the logistics disrupted by the COVID-19 pandemic have resolved, the supply should become more stable.
Many also hope that the Japanese Government will ease restrictions on entry. We will continue to deliver useful information and organise events to ensure that Muslims have a pleasant and enjoyable travel experience in Japan.
Don't forget to share what you think about this event in the comment section below.
You can check out our social media by clicking the social media buttons. And be sure to FOLLOW US there!


We have a network of Japanese companies keen to expand into the Halal market in Malaysia & Indonesia.
If you are interested in connecting with sustainable technology companies in Japan, simply JOIN the network from below. We will match the right one for you!