Halal Skincare TOKYO ORGANIC
Salam Groovy Japan strives to be the bridge between Muslims and Japan from a business perspective.
We are pleased to launch products of the organic Muslim-friendly brand, TOKYO ORGANIC, in Japan.
About TOKYO ORGANIC
Truth, Beauty, Wellness—TOKYO ORGANIC is an organic skincare brand made from selected natural-based ingredients.
Made in Japan and produced by Zunita, a Malaysian Muslim-woman living in Japan who Salam Groovy Japan once interviewed. This brand is well-loved among Malaysian women.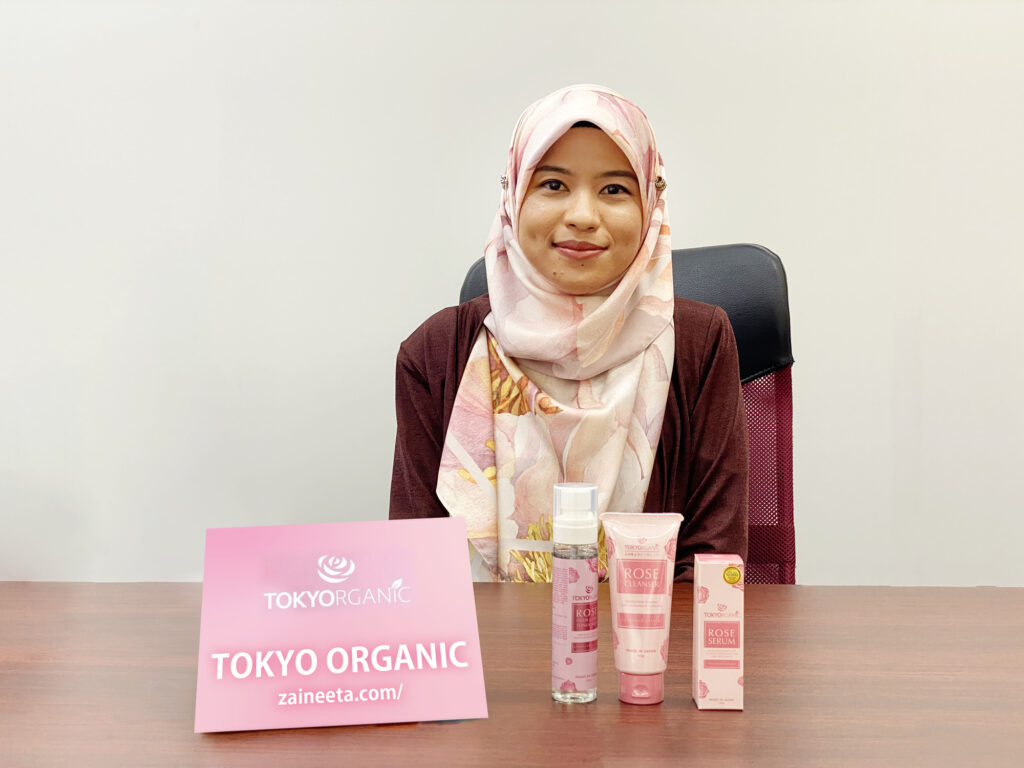 TOKYO ORGANIC is a brand founded by Zunita in 2017 that mainly focuses on basic beauty care essentials. It's a fast-growing brand committed to natural ingredients-affordable prices, winning the hearts of Malaysian women.
Its main feature is the use of selected botanical ingredients. Of course, the range is halal compliant; Muslims can use them at ease.

(Omitted)

Japanese skincare are of high quality and relatively affordable, so Zunita has long been a fan of them since her days in Malaysia. Regardless of the manufacturing country, most products tend to include parabens and other chemical compounds.

As we use them directly on our skin daily, Zunita wanted to use products that are as natural and healthy for the skin as possible. She thoroughly studied the ingredients used in various commercial skincare products. Yet, organic products of high quality are often expensive. In the end, finding ones that were both affordable and with good-to-the-skin ingredients didn't prevail.
Therefore…

"If there's none out there, make it yourself."

Zunita set out to create her own ideal skincare products. Despite the opposition, she left her previous job in Malaysia and came to Japan to make high-quality products.
She began extensive research on ingredients, drew up a plan of the kind of product she hoped to create. She shortlisted factories, meeting each one meticulously to find the company that could bring her vision to life.

Overcoming a variety of phases, TOKYO ORGANIC was born in 2017.
Since its founding, the brand is devoted to offering products made with natural, plant-based selected ingredients at a high-quality facility in Japan.

Halal Skincare: Tokyo Organic, A word with Zunita
Items Available at Salam Groovy Japan
ROSE SERUM (30ml)
This is an organic Muslim-friendly serum.
Made from natural-based ingredients without any animal-derived ingredients. So, Muslims can also use it.
ROSE HYDRA GEL MOISTURIZER (50ml)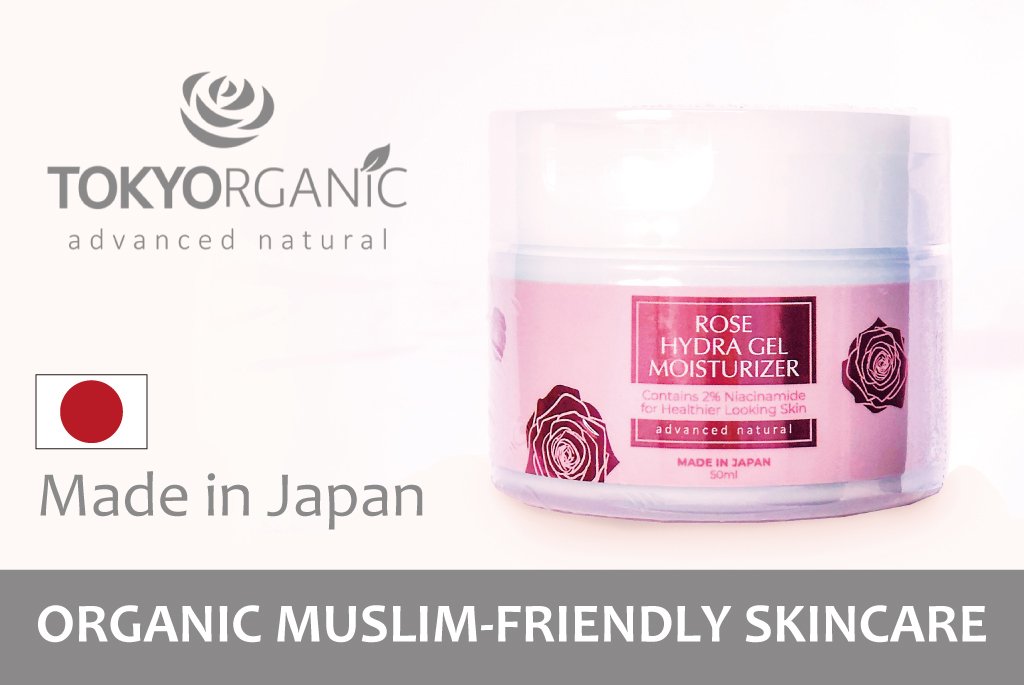 With a lightweight texture, it provides hydration for softer, smoother and healthy-looking skin.
It is a hydrating moisturizer with natural-based ingredients.
Using only botanical (plant) ingredients without any animal-derived ingredients, Muslims can also use it at ease.
---
We have a network of Japanese companies keen to expand into the Halal market in Malaysia & Indonesia.
If you are interested in connecting with sustainable technology companies in Japan, simply JOIN the network from below. We will match the right one for you!