Halal certified Japan's snack on sale in Malaysia
Arima Hokodo launched halal-certified products at major retailers in Malaysia in spring 2021.
Find out what the company is up to in the Malaysian market.
Arima Hokodo is a food manufacturer offering nuts, beans and dried fruits, which will celebrate its 100th anniversary in 2021. It continues to make its products with the utmost care in quality ingredients and freshness.

As it considered entry into overseas markets, the company focused on the Islamic market, a globally vital market. To enter the market, Arima Hokodo acquired halal certification from the Nippon Asia Halal Association (NAHA).
Products manufactured at its factory have gradually acquired halal certification. Aiming to acquire certification for all products in the future.
Malaysia was chosen because it is an English-speaking country, a Southeast Asian hub, and a centre of the halal market. It now established a network with a local trading company that has strong connections with local retailers.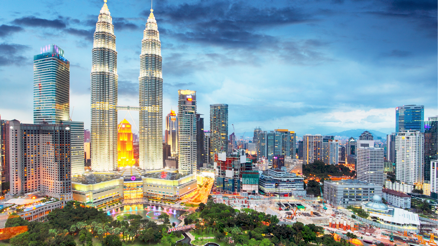 Arima Hokodo's halal-certified products received a warm welcome from local retail buyers. From January 2021, they are available at major retailers in Malaysia. The new product "Sakusaku Matcha Kinako Soybean", previously available only on E-commerce website, also began to be sold in shops.
With the cooperation of local trading companies and retailers, they are actively engaged in food sampling and sales at shops, mainly in Kuala Lumpur. Muslim consumers with the image of "Japanese food = less Halal" were surprised and satisfied with the company's products.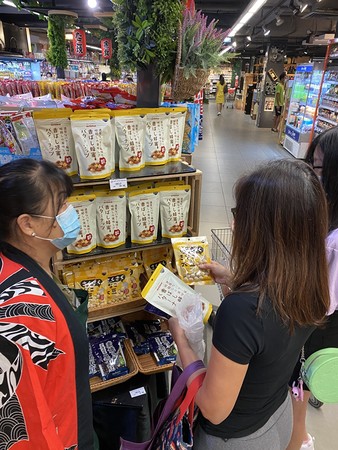 Currently, its main outlets in Malaysia are DON DON DONKI, Jaya Grocer, Village Grocer, Ben's Independent Grocer and other high-end shops in the Kuala Lumpur area.
In the future, the company aims to expand into other Islamic countries such as Singapore and Indonesia.
To meet the growing demand for goods in the online market due to the pandemic, an official online shop opened on Lazada/Shopee (Malaysia's leading e-commerce sites). They are also working to create new channels, especially in West Malaysia, while developing the needs of Japanese food.
Related Articles: Groovy Japan's Company Interview

Upon hearing that the long-established beans snack shop "Arima HOKODO" expanded its business to Malaysia, selling halal-certified goods.
We interviewed Yoshito Arima, president of its local subsidiary.

What is its objective to enter the halal market?

Arima Food Lab: Kobe's Best Nuts Snack in Malaysia
---
Groovy Japan introduces Japanese products and services for the Islamic market in English and Japanese.
Follow us on our social media and keep up-to-date with the latest news.

Follow @Salam_GJ