Arima Food Lab: Kobe's Best Nuts Snack in Malaysia
Upon hearing that the long-established beans snack shop "Arima HOKODO" expanded its business to Malaysia, selling halal-certified goods.
We interviewed Yoshito Arima, president of its local subsidiary.
What is its objective to enter the halal market?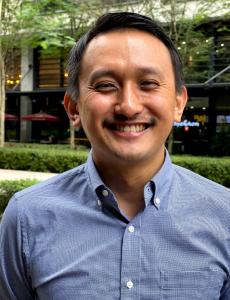 President Arima is the 4th generation of Arima HOKODO. He is currently the President of Arima Food Lab, Arima Hokodo's Malaysian subsidiary.
Arima Hokodo is a long-established beans snack shop in Kobe, marking its 100th anniversary in 2021. They continue to produce the best quality beans confectionery, using only the finest beans from trusted producers and ensuring their freshness to the utmost care.
We caught up with President Arima to learn more about why Arima Hokodo–regarded as a "dedicated and earnest bean store"–expanded its business to Malaysia upon obtaining halal certification.
---
■ Why Venerable Bean Snack Maker Attained HALAL
Arima Hokodo currently has 8 halal-certified products and plans to obtain halal certification for all items manufactured at its factory. What inspired me to start halal was when I spent 2 years in London as an exchange student in high school. Many of my classmates were Southeast Asians, and I encountered many Muslim students. As a food manufacturer, that led me to think that we should make our products accessible to everyone, including Muslims.

Many may think that obtaining a halal certificate is a high hurdle to overcome, but there were no prime difficulties. Arima Hokodo's products are made from strictly selected ingredients to ensure both safety and flavour, which worked to its advantage in obtaining halal certification.
For example, simple ingredients such as tea or bonito flakes are likely to be easier to certify as halal.
Arima Hokodo's products have a shelf life of 7 months to 1 year because increasing preservation may affect the product taste and quality.
We believe that there is no point unless the product is tasty and safe for the customer. Hence, we keep finding ways to sell them within the best-by date with as little preservative added as possible while reviewing packaging materials to improve shelf life.
■ Unusual Reason for Overseas Expansion
This may be a particular Japanese trait. Over recent years, our domestic shops have been receiving a rising concern from senior citizens. They find difficulty in eating tough foods because of their weak teeth (such as eating almonds). We also notice that younger people tend to prefer soft, easy-to-chew snacks over bean snacks. Arima Hokodo's products are not particularly on the hard side. But many senior citizens had no problem eating the products in our overseas test marketing. That partly how we became aware of entering the overseas market.
In 2019, I moved to Malaysia with my family to take on the company proposition of having a base abroad. There are multiple reasons why we chose Malaysia; it met 2 of our main criteria. (1) Economic appeal in terms of market size, cost of living and future growth potential, (2) Able to meet our desire for Muslims to enjoy Arima Hokodo's products.
It took about 6 months from our decision to set up a base in Malaysia until we moved there. We began preparations by searching for potential trading partners. We contacted several Japanese trading firms. But we chose a local trading firm as our partner, with whom we could have common grounds during negotiations. We researched past companies that operated in Malaysia to find suitable sales routes, then set off for Malaysia.
I moved there in December 2019. There was a lockdown in March the following year. During the time, we lost contact with our local trading partner. So we couldn't do what we wanted even though we're in Malaysia. Gradually, local economic activities picked up, we restored contacts with our partners. In December 2020, a year after my move, we finally launched our products in Malaysia.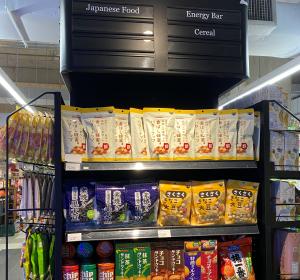 When we first set up our overseas business, I had no idea that I would be moving abroad to sell our products. For Hong Kong, I only had to visit around once a year for events, which was sufficient to develop our sales channels. I thought that would be enough for other countries as well. When my overseas posting was confirmed, I resolved to become a leading player in Malaysia by leaving a mark. Thus, I decided to move there with my family.
Living in Malaysia has completely changed my mindset that business travel is sufficient to take care of the business. I can now see what I can achieve by moving here, which may form the core of our future business in Malaysia.
■ Insights from Being in Malaysia
I've planned to live in Malaysia for 4-5 year with a goal to carry out 100 in-store sales within this period. Since I'm there, I want to absorb everything I can about local preferences, market trends and shelf movement by attending shops to gather customer feedback.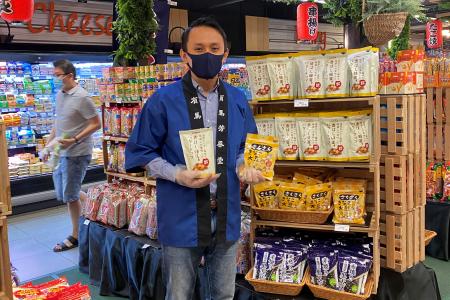 There are some things that I find regrettable in my in-store days when I see imported items from Japan. For example, many of them have packaging written only in Japanese, even though they are sold abroad. It's hard for locals to imagine what the product is like from the packaging, making it difficult for workers to properly arrange it in stores and customers to buy. In Japan, soy sauce and other similar products are sold in large quantities for daily use. But locals use them as a different foreign flavour, so it's hard to buy them unless they are in small portions.
If selling in Japan, people would listen to their customers to make the best products. But for some reason, they often stray from the basics when they cross the border. I found it disheartening since I believe the better a product is, the more it will sell if adapted to the local market—packaging, size, etc.
How can we break the current situation?—Where many Japanese companies are pulling out of the market claiming "our products won't sell" without looking at the shops, shelves, customers' voices. Companies having no pool of experience of successful and unsuccessful overseas expansion is also an issue. Also, sending their employees to Malaysia for all companies must be challenging.
That is how I realized that helping companies expand their business in Malaysia could be a viable business for Arima Food Lab. With the knowledge that I gained, I hope to be the company that Japanese firms would go to, "Ask Arima if you want to sell in Malaysia". And retailers would go, "Ask Arima for Japanese halal products".
When expanding overseas, it is crucial to selling your products continuously rather than merely selling at one-time events. Arima Food Lab is keen to support Japanese companies penetrating the Malaysian market.
■ Arima Food Lab's Vision
Very often, Japanese companies just get halal certification; that's it. It's a great pity that I have not seen any halal-certified Japanese sweets in Malaysia so far as I'm attending the shops.
We want to help the outstanding halal food from Japan to reach the shelves in Malaysia. However, Malaysia currently has limited retail outlets selling Japanese food and shop shelves that have Japanese sweets. There is also a reality that if one product from Arima Hokodo is added, others will be taken off the shelves.
Our objective is to do something that no one has done before. Instead of the current Japanese or Halal food sections, we would like to offer products from several companies and selling them as "Japanese Halal Food". To increase overall sales of Japanese companies' products, we are also planning to expand the range beyond the existing Japanese food section. It would be nice to see a separate section of "Japanese Halal food" in a more visible spot for Muslims.
To achieve this, we need to find products that can increase our brand value. If the product is simply famous, we may get caught up in a price war, so we need a high-quality product that's not available elsewhere. We would like to work with products that are appealing to the Malaysian market. Currently, we're in the process of approaching several manufacturers.
In Malaysia, wholesalers often take care of everything from the product stocking to the in-store product display. Companies only supply their products to wholesalers, making it difficult for them to convey the detailed charm of their products to consumers.
At Arima Food Lab, we strive to deliver the ideas of manufacturers to the customers. Our future plan may sound like that of a trading company- finding and selling attractive products from other companies-but we want to sell our products from the manufacturer's viewpoint.
We convey the appeal of the excellent products to customers in-store, then relay customer feedback to manufacturers. We would like to adopt the same sales method that Arima Hokodo has been using for " Japanese Halal Food", including those of other companies.
Looking ahead, we hope to continue bringing excellent Japanese halal food to Muslims in Malaysia from a manufacturer's perspective.
---
We have a network of Japanese companies keen to expand into the Halal market in Malaysia & Indonesia.
If you are interested in connecting with sustainable technology companies in Japan, simply JOIN the network from below. We will match the right one for you!