Giant slide at Osaka famous Tsutenkaku awaits you
Osaka's famous Tsutenkaku, the city's symbolic tower, will have a new interactive attraction, "TOWER SLIDER". Set to open at the end of April 2022.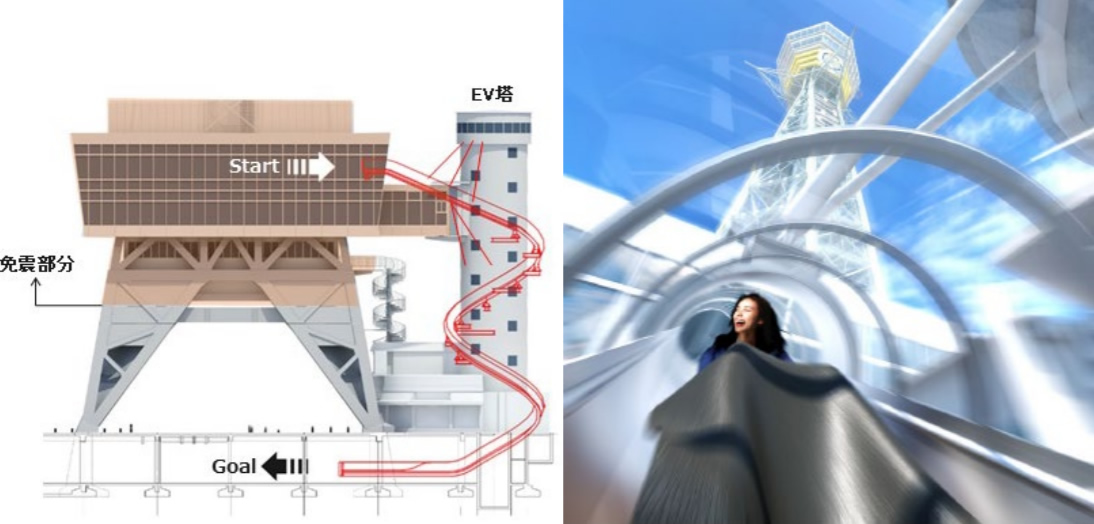 The giant slide starts on the third floor of Tsutenkaku, 22 metres above ground level, going down to the first basement level (4.5 metres below ground level). It goes down in a 30-degree spiral, 60 metres long, taking about 10 seconds to reach the end.
Installing a slide on a seismic base-isolated tower is a rare case even worldwide. The slope is a durable stainless steel tube to prevent people from falling out of it. By using a transparent thermal barrier polycarbonate panel on the ceiling, visitors can slide down the slope while admiring the view of Tsutenkaku.
The company aims to boost tourism and the economy in the area, which was hit hard by the COVID-19 pandemic, with the addition of the attraction.


We have a network of Japanese companies keen to expand into the Halal market in Malaysia & Indonesia.
If you are interested in connecting with sustainable technology companies in Japan, simply JOIN the network from below. We will match the right one for you!