Moving life-size v Gundam rocks! Gundam Park in Fukuoka
A life-size moving statue of the Mobile Suit 'v Gundam' (pronounced Nu Gundam), from the Char's Counterattack film of the popular anime Gundam series, is now at Mitsui Shopping Park LaLaport FUKUOKA.
v Gundam is a humanoid mobile weapon (a.ka. mobile suit) built for the main character Amuro Ray, the protagonist of the Mobile Suit Gundam anime that popularised the series, to battle his rival Char Aznable. It appeared in the film Mobile Suit Gundam: Char's Counterattack, released in Japan in 1988.
It is a machine exclusively for the Newtype Amuro Rei, equipped with special abilities perfected while living in space, having the fictional control system Psycommu. This system allows him to transmit his own will directly to the machine to reflect them in its movements and receive his opponents' will more easily.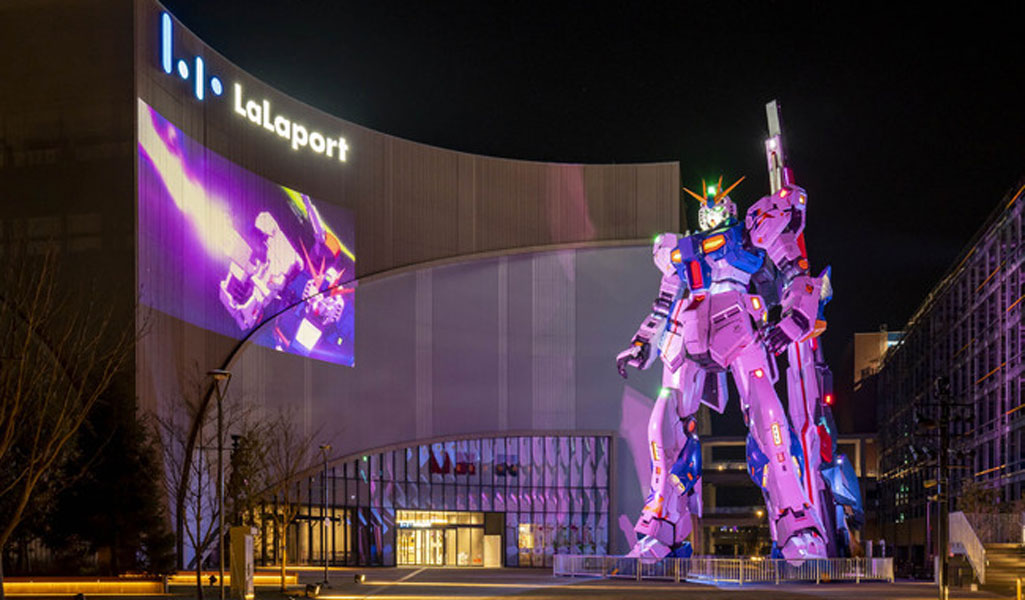 The 24.8m life-size v Gundam statue now appearing at LaLaport FUKUOKA can move its right arm up/down and its face. It even incorporates 62 lighting effects to recreate the impressive scene in Char's Counterattack when it pushes back the Axis asteroid rushing towards Earth.
You can see it in action LIVE on this Japanese news programme.
Another great news is you can have fun at the entertainment complex 'Gundam Park Fukuoka' on the 4F of LaLaport FUKUOKA. It houses 3 exciting areas:
・"Gundam Side-F" — various Gundam info and goods are available
・"VS Park with G" — sports entertainment area with hands-on activities collaborated with Gundam
・"namco" — amusement area with tons of arcade/crane games, etc.
Together with the life-size v Gundam, this complex is capturing the eyes of Japan's anime culture enthusiasts.
Mitsui Shopping Park LaLaport FUKUOKA
Address: 6 Chome-23-1 Naka, Hakata Ward, Fukuoka, 812-8627
TEL: 092-707-9820
Opening hrs: Gundam Park 10:00~21:00 *Opening hours vary according to the sales area.


We have a network of Japanese companies keen to expand into the Halal market in Malaysia & Indonesia.
If you are interested in connecting with sustainable technology companies in Japan, simply JOIN the network from below. We will match the right one for you!