New Minion room coming at Universal Studios Japan official hotel
A brand new Despicable Me room will launch on 15 July 2022 at Universal Studios Japan's official hotel, Hotel Universal Port. It will be just like you're visiting an actual amusement park!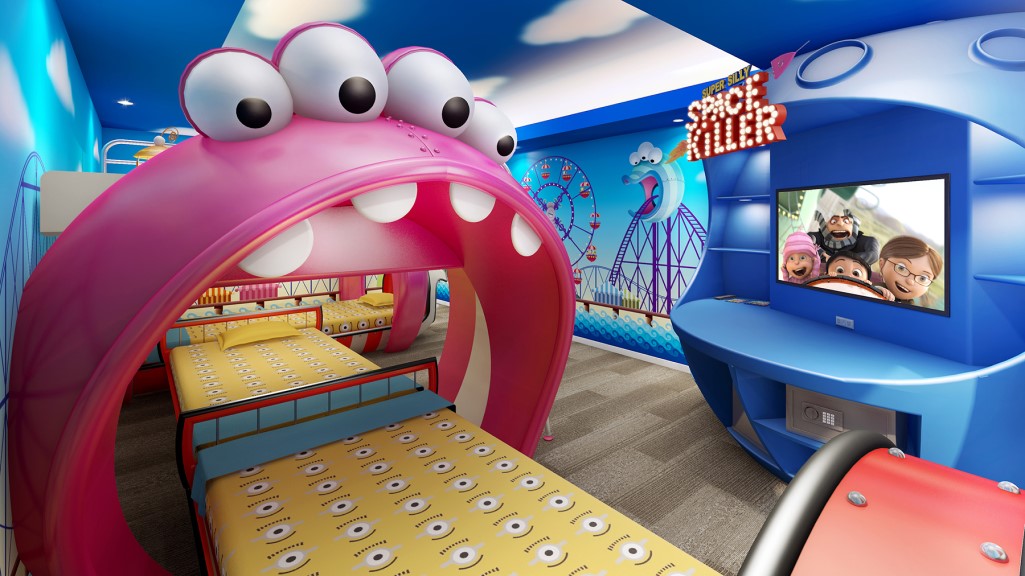 Inspired by Super Silly Fun Land, the amusement park that appeared in Despicable Me, the room takes you on the memorable scenes when Gru and his three daughters (Margo, Edith and Agnes) first visited the park.
The "MINIONS ROOM 3" is the third edition of the Minions Room series, after its Japan debut "MINIONS ROOM~Gru's House~" in April 2016 and "MINIONS ROOM2~Special Place for Gru's 3 Daughters~" in April 2017.
◆ Roller coaster-style bunk bed
The bunk bed accommodate four people, recreating the roller coaster from the film. It even has the cute yellow sheet with Minions printed on it.
◆ TV stand based on the three sisters' favourite game 'Space Killer'
This vivid TV stand depicts the game Agnes played to win her favourite stuffed unicorn.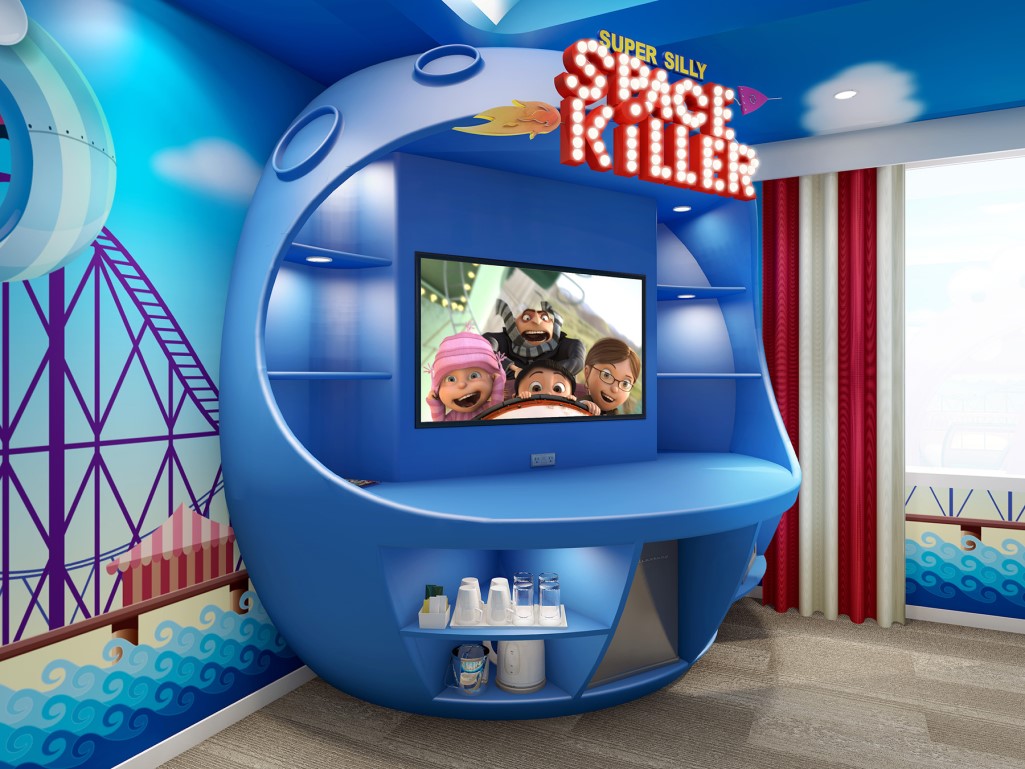 All these are produced in the same workshop that makes the objects for Universal Studios Japan. Visitors can experience the world of the film as if you are in Minion Park. Make sure not to miss out the little details of the interior!
◆ MINIONS ROOM 3
Opening Date
15 July 2022 (Fri)
Booking
Pre-book on the hotel's official website from 14 June 2022 (Tue).
Available from 15 June 2022 (Wed) on Jalan, Rakuten Travel and other booking websites
Total rooms
10 rooms
Price
4 people per room + breakfast
Starts from JPY21,000 (VAT/service charge incl.) *hotel tax not incl.
*if you have food restrictions, please contact the hotel regarding the breakfast buffet
Hotel Universal Port is in a great location with Universal City Port in front of it and Universal Studios Japan just a short walk away. If you visiting Universal Studio Japan, why not stay at the Minions Rooms and immerse yourself in the Despicable Me world!
・Hotel Universal Port
https://www.hoteluniversalport.jp/en/
Also see:
・Japan to open entry for foreign tourists as early as May, reports say
・Nintendo old HQ now reborn into a hotel
・Japan hotel uses retired aircraft parts for new cabin-themed room
・Muslim-friendly Paprika Hotel with musalla & halal restaurant
---
We have a network of Japanese companies keen to expand into the Halal market in Malaysia & Indonesia.
If you are interested in connecting with sustainable technology companies in Japan, simply JOIN the network from below. We will match the right one for you!