Muslim-friendly Paprika Hotel with musalla & halal restaurant
To welcome Muslim guests, Paprika Hotel opened in 2019, with prayer rooms (musalla) and a Halal restaurant. Find out from CEO Yoshinori Izuka about the hotel's features and aspirations for their Southeast Asian staff.
In preparation for the 2020 Olympic Games, Paprika Hotel opened in Kisarazu, Chiba, as a place Muslims can stay in comfort. We thought that many Muslims would come to Japan once the Olympics started.
At the time, Halal was much more unknown in Japan than it is today, with many people having the wrong understandings, such as Muslims cannot eat meat.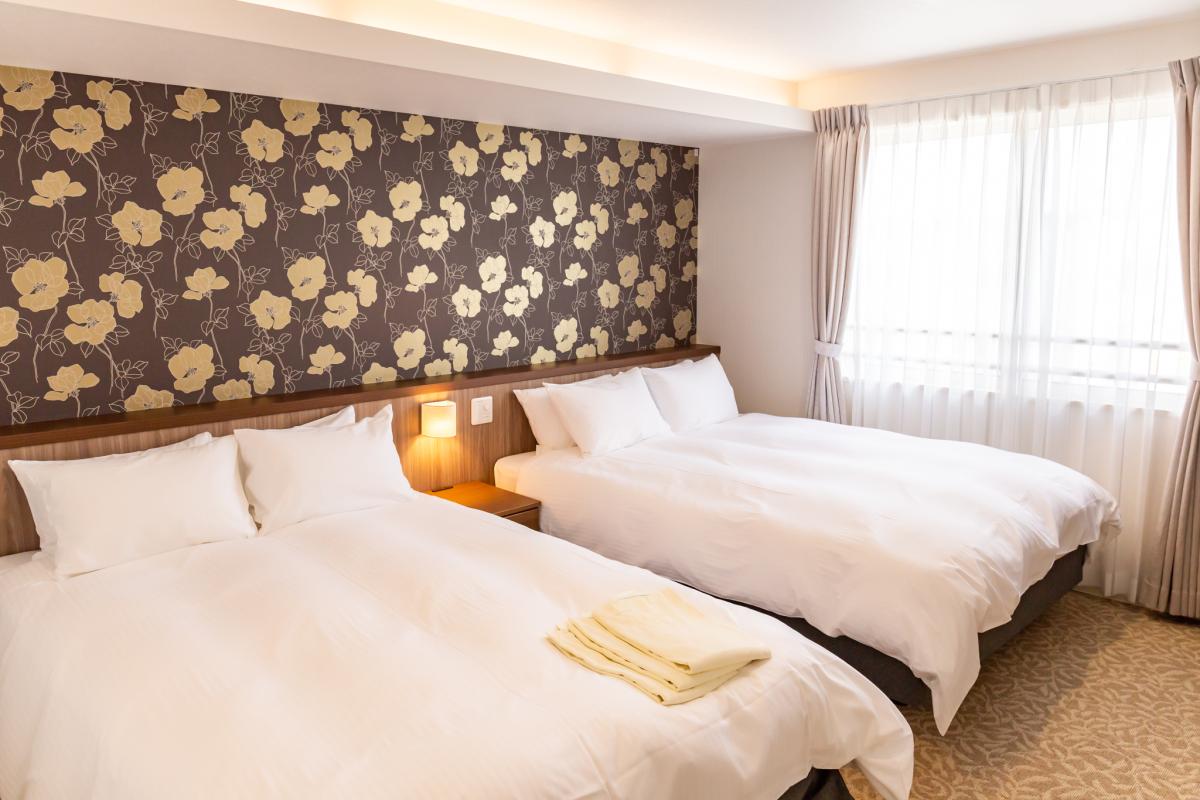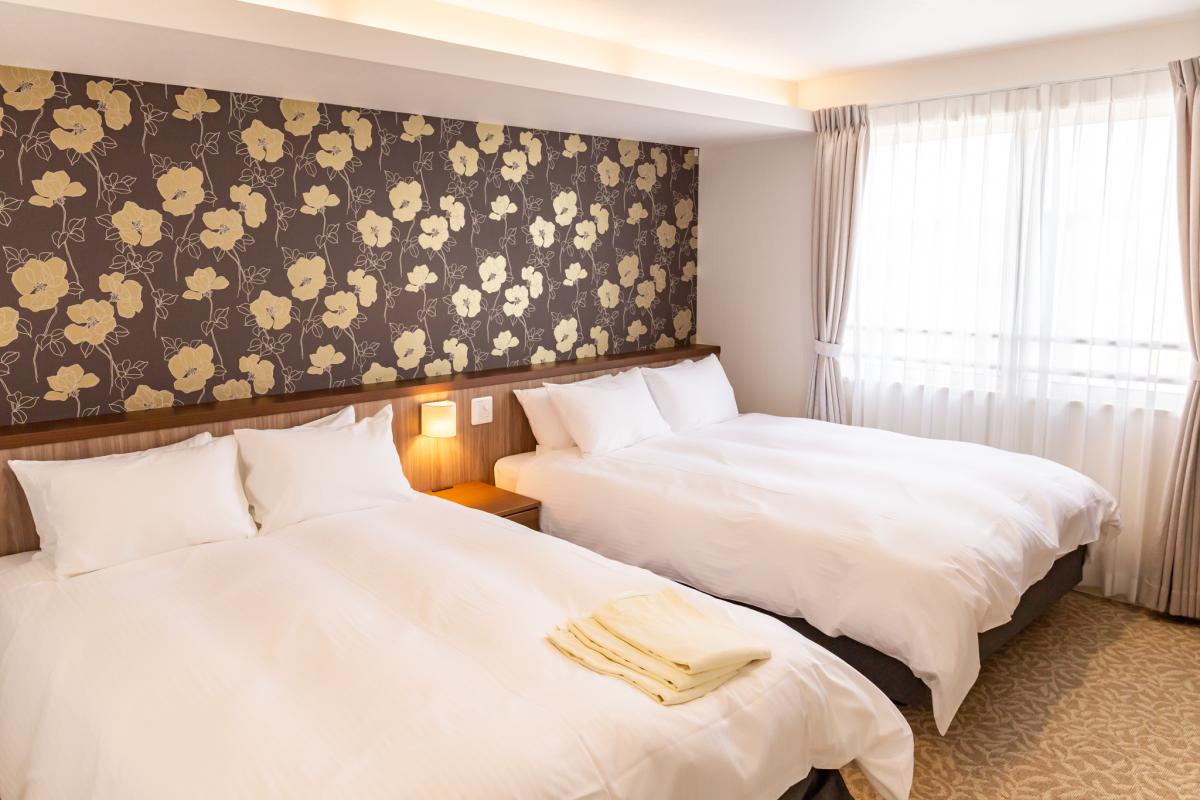 Click photo to enlarge
Very few hotels accommodate Halal. To ensure Muslims can spend time in Japan worry-free, our hotel has separate prayer rooms and wudhu (ablution) areas for men and women, with qibla in all 14 guest rooms. The in-house Halal restaurant serves authentic Malaysian cuisine prepared by our chef, who hails from a 5-star hotel. Our shop, which can be seen from the street, has a large display sign based on Malaysia's prayer room symbol.
We finally opened our doors with all preparations ready to welcome Muslims.
However, what came soon after the opening was not Muslim guests but one of the strongest typhoons, by far, in history. It caused extensive damage, mostly in Chiba Prefecture, where our hotel is located, and tourism stopped completely until around the following February. To top it off, the Olympics went on without spectators due to the pandemic.
Although the business first opened with Muslim customers in mind, it is a pity that we continue to see very few customers from abroad.
Currently, the hotel operates under the concept of letting people feel like being overseas even though they are in Japan.
We have crews from six countries: Malaysia, Bangladesh, Nepal, Vietnam, Morocco and Japan. They play an active role in our monthly festival events from planning stages, with limited-time-only restaurant menus to add to the festive ambience.
In February, the lobby is decorated with lanterns to imitate the Vietnamese Lantern Festival. Our guests could really enjoyed this magical world.
In March, we organised an event to enjoy the Holi Festival celebrated in India and Nepal. You can experience full-body covered in colour with coloured powder and coloured water.
Many families visit us to enjoy such events.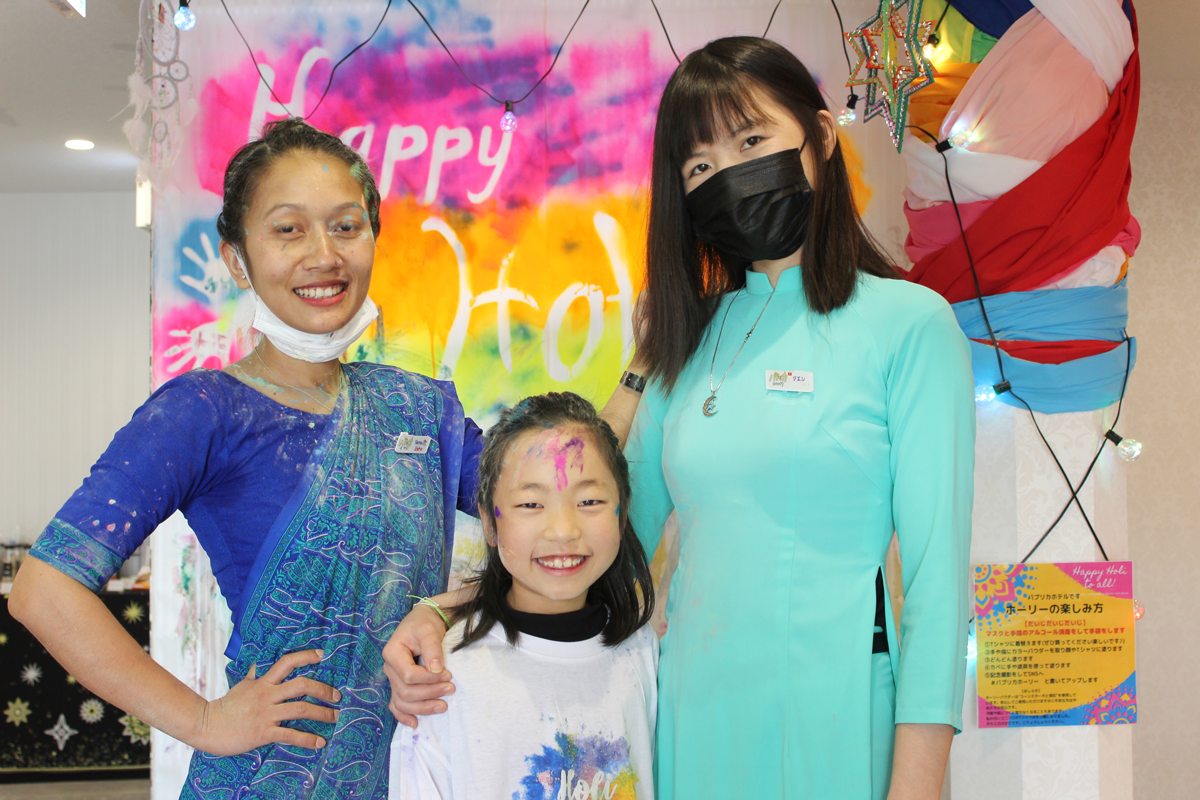 Many companies in Kisarazu accept foreign trainees. As the hotel is fully Muslim-friendly, they sometimes use it as a standby accommodation during quarantine periods for Muslim trainees from Malaysia, Indonesia and others when arriving in Japan.
The crews working here are diverse from various nationalities. I felt that many Southeast Asians living in Japan work background jobs, such as part-time in restaurants or in factories, while some work as SEs, and the like. Yet, everyone who immigrated to Japan is highly capable. What drove me to open this hotel was the thought of wanting them to work on the front stage, making the most of their independence.
We have minimal hiring rules to respect their personalities and independence, as people have different skin colours and cultures. Unlike typical hotel industry regulations, our staff can have any hairstyle, piercings or nail polish, as long as they keep a neat style. As we want people to work from their hearts, rather than forced by someone else, we also don't set down meticulous commands in customer service. All we ask them to do is be considerate and care for any customers in trouble.
For example, our chef from Malaysia. He has worked as Head Chef at a 5-star hotel in Malaysia before—deliciousness guaranteed. But every dish he makes tastes different with different plating. I think this is not the usual style for a restaurant. Nonetheless, I respect the chef's individuality and let him freely enjoy making his creations.
We put a memo on the photo in the menu list stating "the food will never appear exactly as in the photo", so our customers clearly understand this before ordering.
Even if you order the same menu, you won't get bored because the food will not taste the same. Please do visit us as often as you like for a varied feast of mouth-watering foods.
We even abolished the uniform we used in our early operations, since we thought our crews would enjoy working if they wore their country's ethnic costumes.
They don't necessarily should wear only ethnic costumes. Sometimes they wear ethnic costumes from different countries. We interpret this as 'cosplay is something Japanese in a sense', so they are free to choose their own outfits. And I, myself, often wear old Japanese kimonos, such as the Oshima-tsumugi*1 kimono.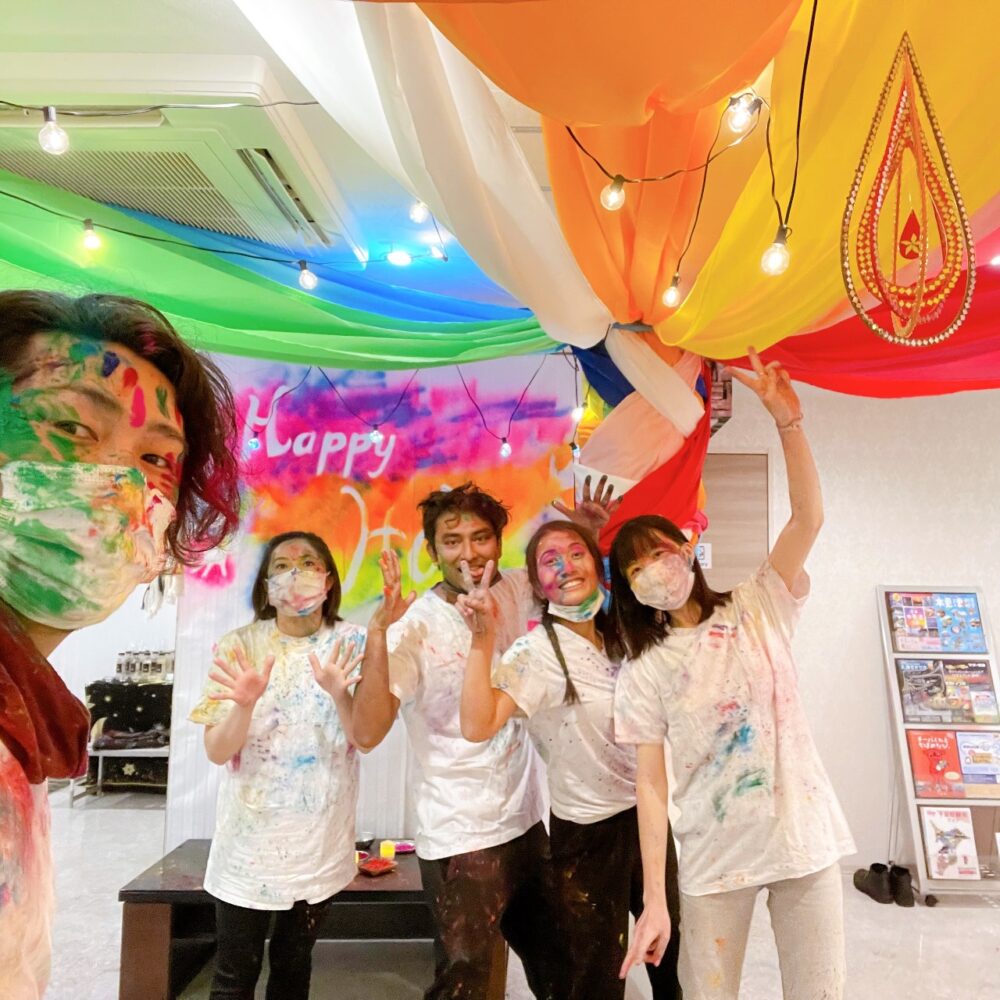 Even though Muslims still have fewer opportunities to visit here, having established the hotel for Muslims, we could actually meet people from many different countries. So, we are really grateful to all the Muslims for that.
I hope that this hotel will become a place where people from different countries, including Muslims and Japanese, can gather and interact in the future. And it would be wonderful if we could add more of such places all over the country someday.
Once you are free to travel around again, be sure to come and stay at the Paprika Hotel.
< Company Outline >
Company name: Paprika Hotel
Main office: 1-20-20, Kanedahigashi, Kisarazu city, Chiba
Business outline: Hotel and restaurant operations
Official HP: Paprika Hotel
Reservation/Booking page
*1 Oshima-tsumugi: a textured pure silk pongee (fabric) which is made in Kagoshima prefecture and Amami Oshima. It has an elaborate splashed patterns and uses a unique dyeing method by mud.


We have a network of Japanese companies keen to expand into the Halal market in Malaysia & Indonesia.
If you are interested in connecting with sustainable technology companies in Japan, simply JOIN the network from below. We will match the right one for you!