Halal, local AZUKI BAR ice cream to hit Malaysia
IMURAYA Group will launch IMURAYA AZUKI BAR, a JAKIM Halal-certified Japanese style ice cream in Malaysia.
It is a localized version of the Azuki Bar series.
*azuki bean is a type of reddish-brown colored bean. often boiled in sugar to make read bean paste.
In 2019, Imuraya Group established IMURAYA MALAYSIA SDN. BHD. in Malaysia, considered to be the most suitable gateway to the ASEAN market. The Group has been preparing to enter the Malaysian domestic ice cream market.
In September 2021, three locally produced "IMURAYA AZUKI BAR" products are due to be on sale in Malaysia.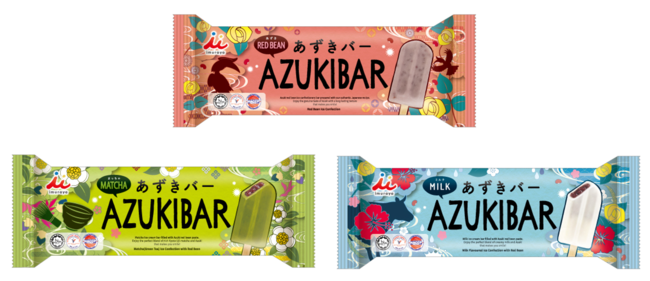 IMURAYA AZUKI BAR is certified halal by the Malaysian Islamic Development Board (JAKIM). To ensure that Muslims, who comprise approximately 60% of the Malaysian population, can eat it without concern.
Imuraya's flagship product, the Azuki Bar, is fully localized and tailored to Malaysian preferences for its sweetness and texture.
---
Groovy Japan introduces Japanese products and services for the Islamic market in English and Japanese. Follow us on our social media and keep up-to-date with the latest news.
Follow @Salam_GJ