3 Most Beautiful Places to See Autumn Leaves in Japan
Autumn is one of my favourite seasons in Japan. Also known as koyo in Japanese, the leaves change from green to stunning shades of yellow, red and gold. Thankfully, the autumn season varies between regions in Japan.
So you have ample time to chase the best autumn leaves at different locations during this season! If you do not know where to chase them, you are in the right page; I am here to help you!
1. Hitachi Seaside Park, Ibaraki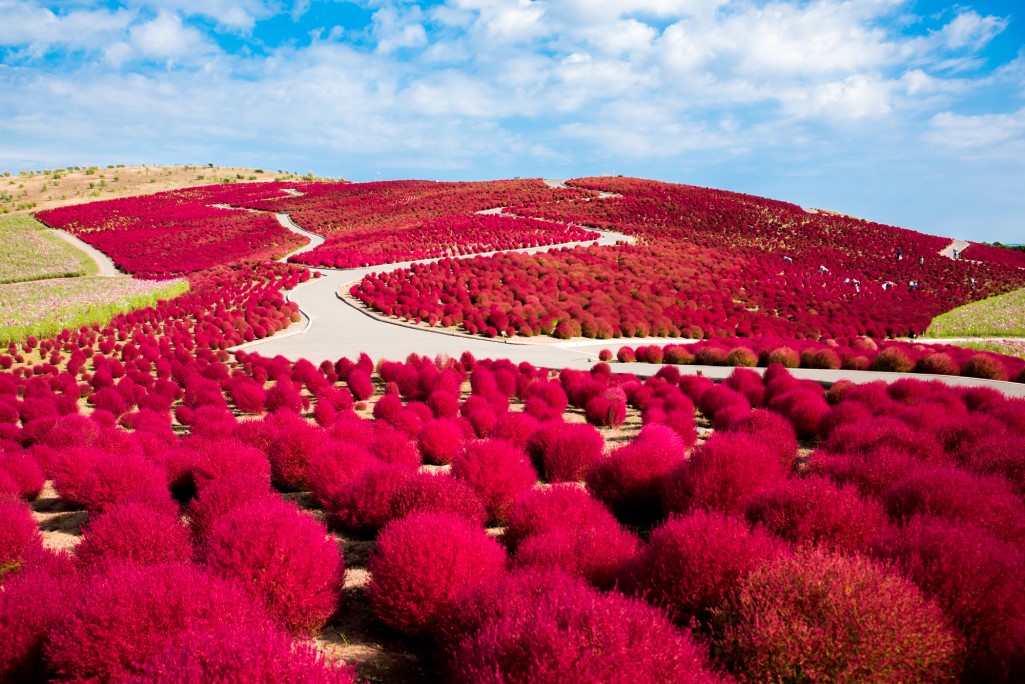 Hitachi Seaside Park in Ibaraki changes its colour according to the season.
Particularly during the autumn season, Hitachi Seaside Park is very popular with its red, beautiful and gorgeous kochia plants. Also known as kochia "balls", these balls look so fluffy, you even want to roll over them! But make sure you don't, haha!
There are around 30,000 kochia planted on Miharashi Hill every year during this season. The peak season to see the stunningly red kochia is at the end of October when you could also find the "Kochia Carnival" held at the park as well.
| | |
| --- | --- |
| Opening hours | Autumn: 9:30 ~ 17:00 |
| Ticket | Adult ¥450, Free for Children |
| Website | https://hitachikaihin.jp/en/ |
2. Senmi Shikizakura no Sato, Aichi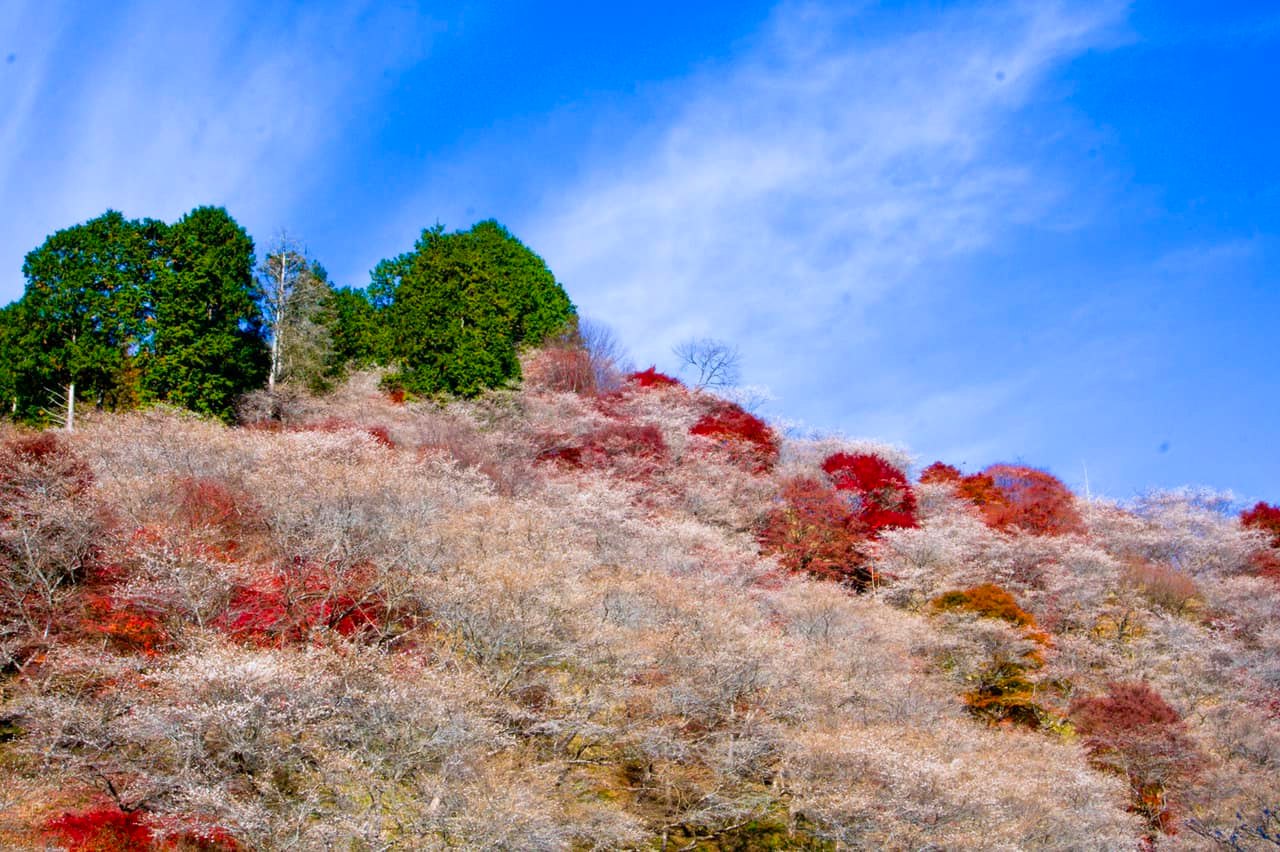 Senmi Shikizakura no Sato in Aichi is definitely a hidden gem. Here, we can enjoy sakura (cherry blossoms) and autumn leaves at the same time! How is it possible?
Shikizakura is a type of sakura that blooms twice a year, during spring and autumn. There are about 10,000 sakura trees around the area, including Moehara Shikizakura, aged more than 100 years. If you would like to enjoy autumn and sakura at the same time, I recommend coming to Senmi Shikizakura no Sato during its peak season which is in November.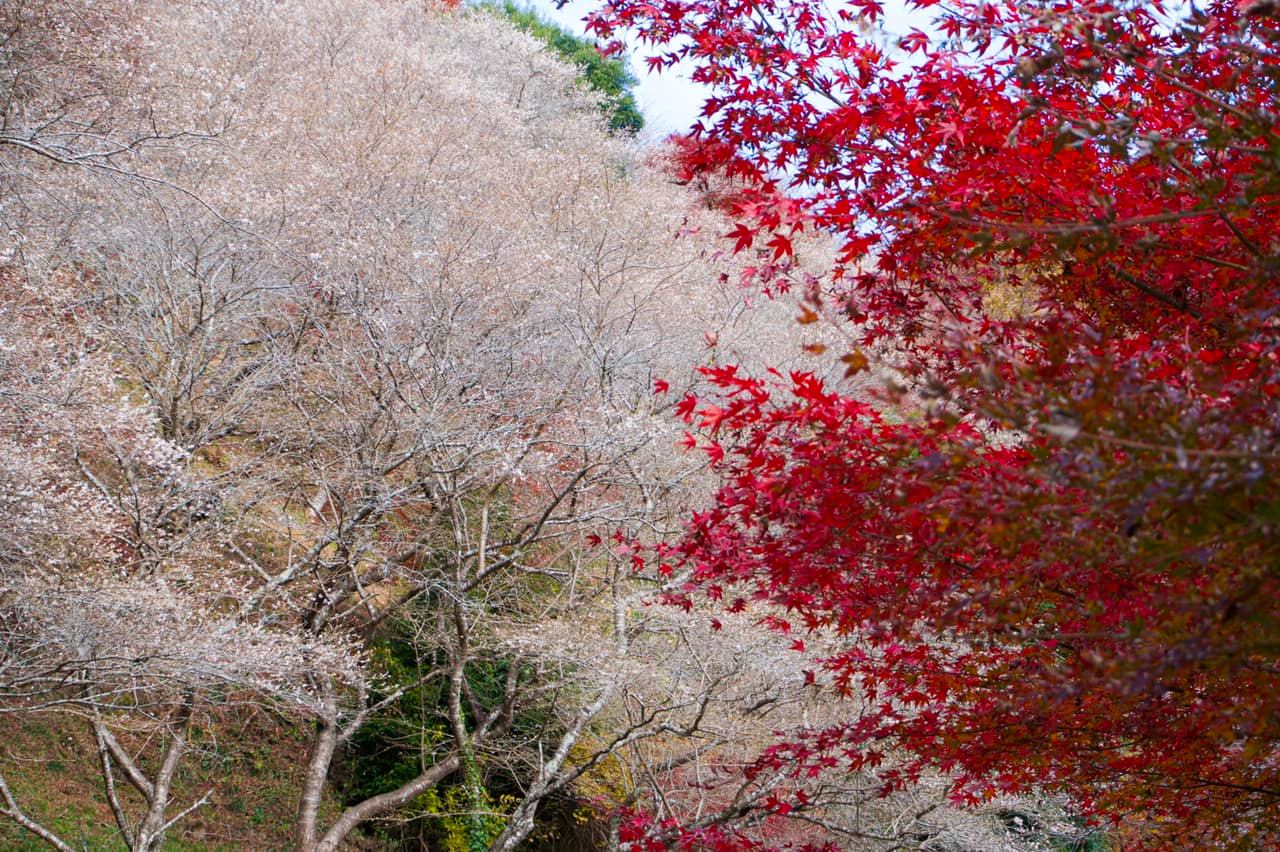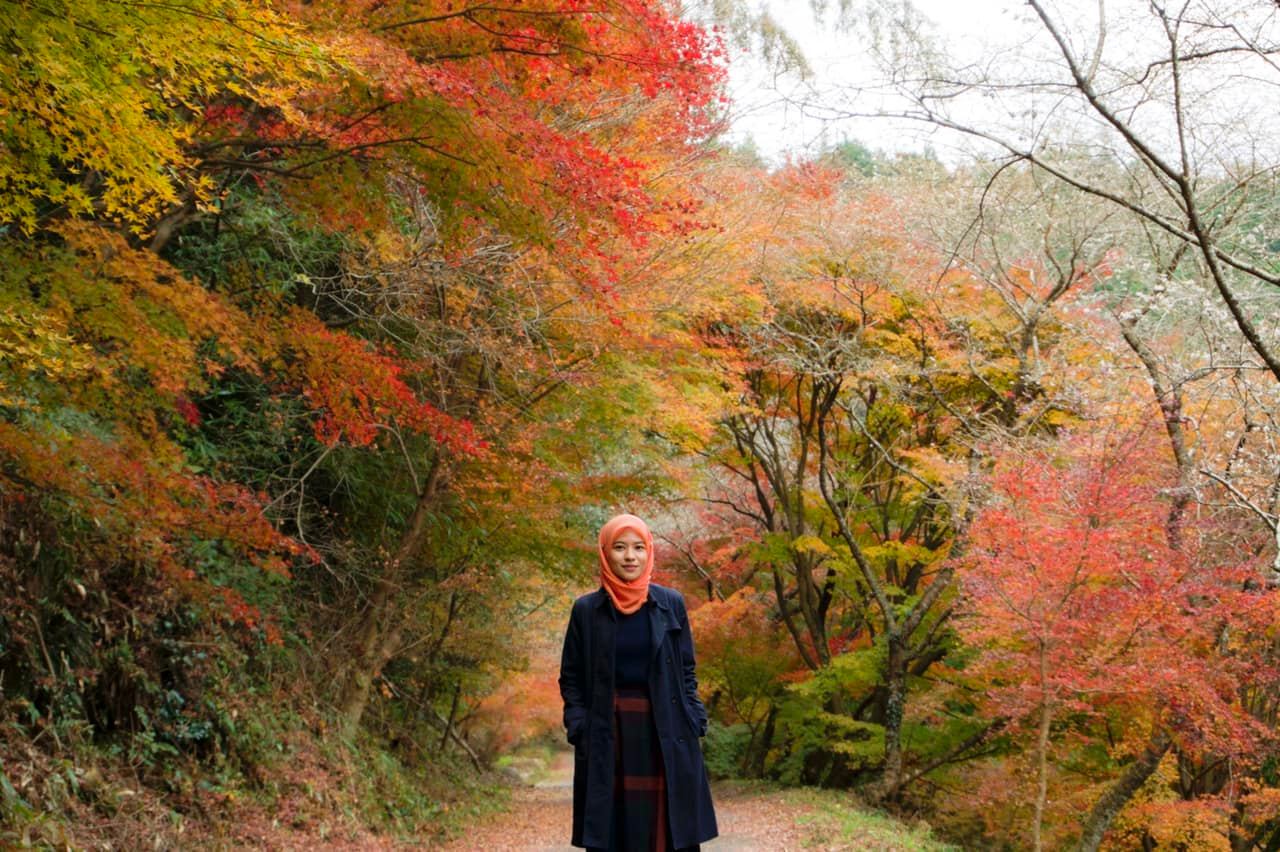 | | |
| --- | --- |
| Opening hours | All year round |
| Ticket | Free |
| Website | http://www.kankou-obara.toyota.aichi.jp/english/shikizakura.html |
3. Mt Naeba, Niigata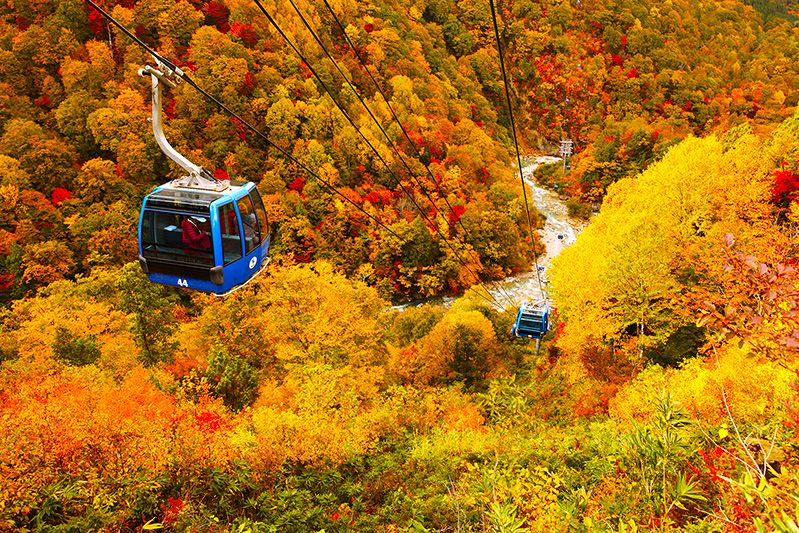 Mt Naeba in Niigata is particularly famous for its skiing spots as well as its beautiful mountainous area. In autumn, these mountains change from green to red, yellow and golden colours– which you might die to see!
One of the main attractions in Mt Naeba is the longest gondola in Japan, known as Dragondola, which stretches 5.2km long and takes about 25 minutes for one way trip to the top. From the Dragondola, you can enjoy the beautiful colours of autumn as well as the beautiful turquoise river. The view is spectacular!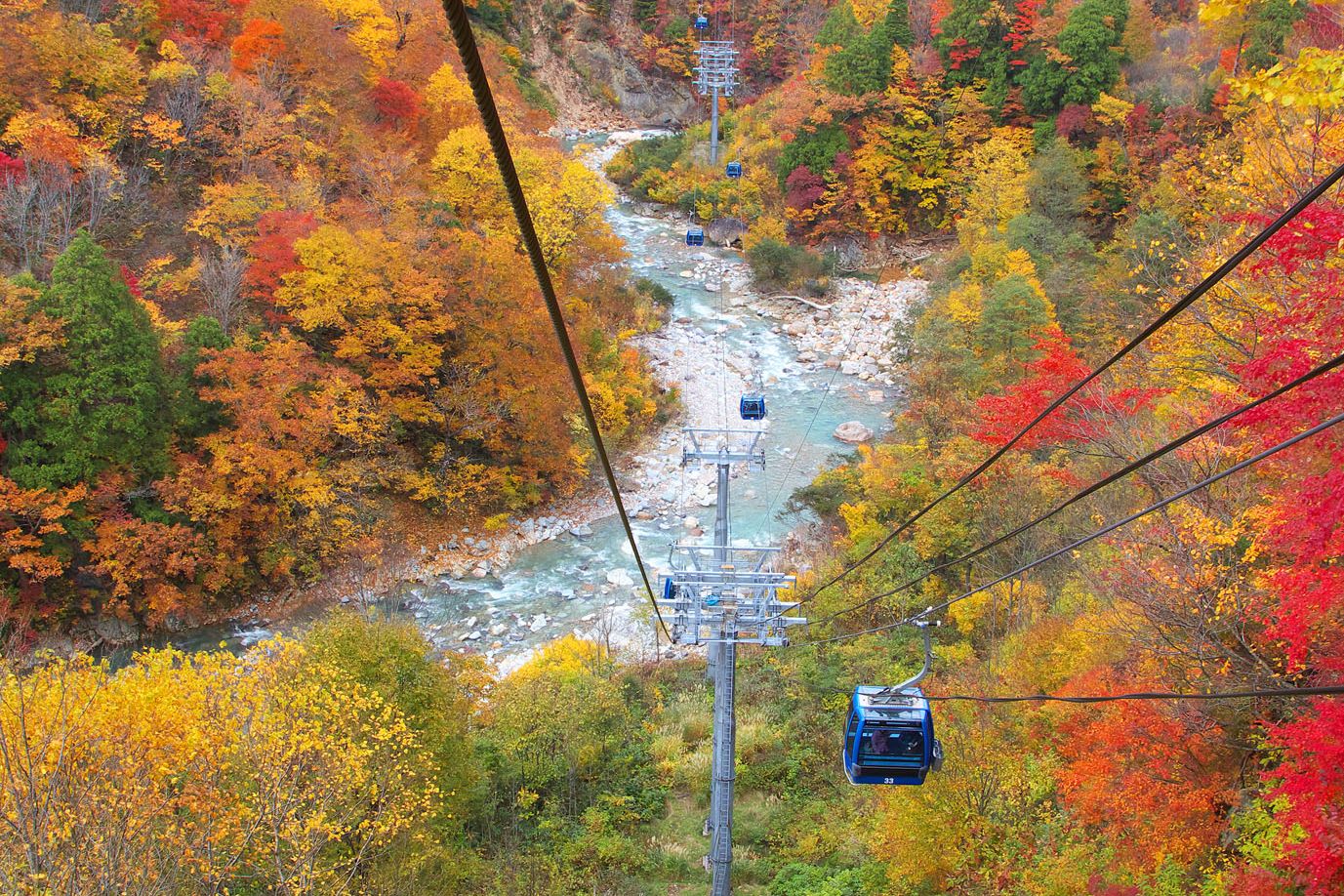 Opening hours
Autumn: Mid-October to Mid-November
9:00A.M. to 3:00P.M. (Last Return way: 4:00P.M.)
Ticket
Adults : ¥3,000 / Children ¥1,500
Website
https://enjoyniigata.com/en/spot/10668
So which spot do you like the most? Nonetheless, I hope my sharing can help you to arrange your trip to Japan.
By the way, what is your favourite season? Comment below 🙂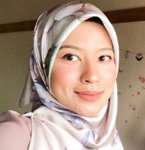 Zunita Ramli
, Writer & Managing Director, Zaineeta Global PLT.
Graduated from Faculty of Engineering, University of Melbourne. She worked as a network engineer for a few years, then realized her passion in business and the beauty industry. Focusing on beauty lines, Tokyo Organic skincare (Made in Japan) offers halal skincare that only uses natural ingredients. She also likes to write articles, especially about Japan. Her articles has been featured many times in various websites, such as travel, life, and business.
Also See:
・5 Things You Need to Know Before Traveling to Japan
・Traditional x Innovation, Into the world of ikebana art at Nijo Castle
・A Day in Muslim-friendly Aichi①: Escape the City Course


We have a network of Japanese companies keen to expand into the Halal market in Malaysia & Indonesia.
If you are interested in connecting with sustainable technology companies in Japan, simply JOIN the network from below. We will match the right one for you!