Japan's agriculture scene welcomes a wheelbarrow motorized device to help farmers easily transport heavy loads.
Let's uncover this handy device!
Not just service sectors, Japan has been incorporating various ingenious technologies to improve efficiency in other sectors over the years.
Of course, agriculture included.
A Japanese company CuboRex came up with this neat device that can ease transportation using wheelbarrows by electrification—the E-Cat Kit.
*E-Cat Kit doesn't come with a wheelbarrow/cart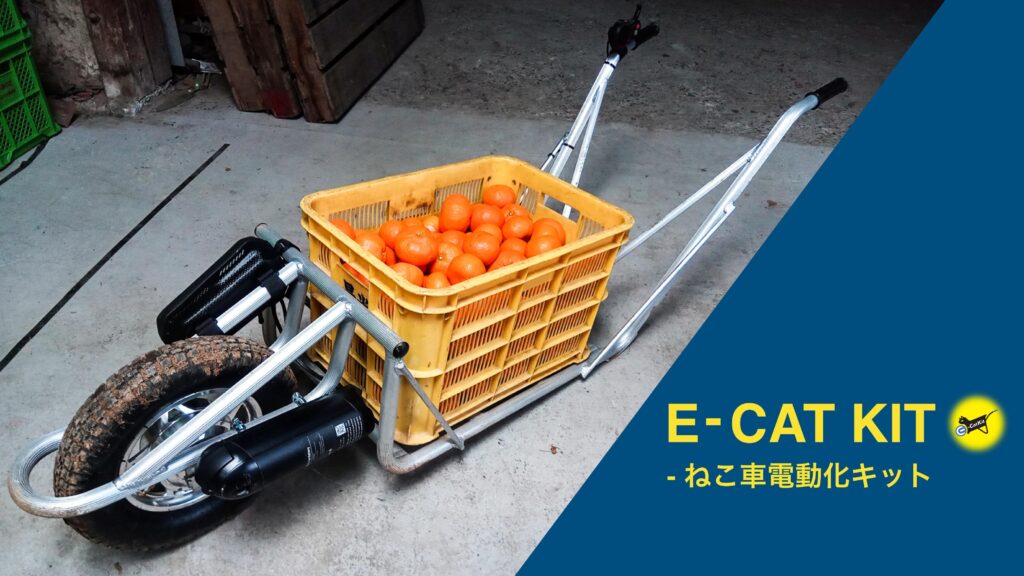 E-Cat Kit is a wheelbarrow motorized/electrification device. The name is a reference to "wheelbarrow" in Japanese, which is "neko guruma" (=cat wheel).
It was born out of the strenuous workload when transporting tangerines along the mountainous slopes in Arida, Wakayama. Take a look at its features:
・Can be installed on various types of wheelbarrows
・Reduces times you have to push as tyres powered by electricity
・Doubles working speed compared to conventional wheelbarrow (the manufacturer's experience)
・Lightweight and carriable by one person (easier to load onto light trucks or monoracks)
・Easily moves on terraced fields, slopes, tree roots and soft soil
You can see how to install and usage in the video below.

How to Use E-Cat Kit

What's more incredible—you can ride it like a SEGWAY!
This kit has been widely used by farmers in Wakayama and other regions. CuboRex plans to expand its usage to also covers other transportation than wheelbarrows.
---
Groovy Japan introduces Japanese products and services for the Islamic market in English and Japanese. Follow us on our social media and keep up-to-date with the latest news.

Follow @Salam_GJ