Helicopter tour now at Gotemba Premium Outlets
From 29th January, visitors can enjoy a helicopter ride at Gotemba Premium Outlets, a popular spot among international tourists in Japan.
The helicopter cruising service is part of a project to prepare for the future commercialisation of the eVTOL, the much anticipated flying car.
Pre-pandemic in 2018, Gotemba Premium Outlets had 10 million visitors annually. The surrounding area abounds with attractive tourist resources such as Mount Fuji, Lake Yamanakako and Lake Ashi in Hakone, popular among tourists. Hence, there is great anticipation for the cruising service to become a new tourism asset.
Helicopter Cruising Service
・Trial Course (about 3 mins): JPY 3,900 *about $33*
・Experience Course (about 6 mins): JPY 7,500 *about $65*
・Lake Yamanakako-Mt Fuji Tour Course (about 15 mins): JPY 19,800 *about $172*
・Lake Ashi-Hakona Tour Course (about 15 mins): JPY19,800 *about $172*
*Minimum number of passengers: 2
*JPY500 (about $4) discount for 3-11 years old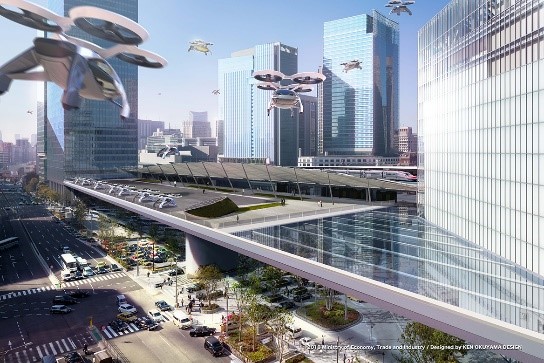 In Japan, the flying car will make its debut at the Expo 2025 Osaka, Kansai, scheduled to take place in 2025. Below is an overview of major upcoming timelines related to eVTOL in Japan.
・By the end of 2023, the law on legal speed, take-off and landing areas, and flight speeds will be finalised.
・It will unveil at Expo 2025 Osaka, Kansai. Operation begins as a "taxi", which users can request via their smartphone, and it will automatically fly to your destination.
・In 2030's, it will start to be used by the general public?
A wondrous future is just around the corner, waiting for you to come and experience the magic of Japan.
Related Article:
Flying taxi a reality in 2025 for Japan trip
---
We have a network of Japanese companies keen to expand into the Halal market in Malaysia & Indonesia.
If you are interested in connecting with sustainable technology companies in Japan, simply JOIN the network from below. We will match the right one for you!