Enter halal market in Southeast Asia, aims mentaiko firm
As of late November 2021, HATAE, a dealer of mentaiko (spicy cod roe) and other seafood products in Fukuoka, obtained Halal certification by the NPO Nippon Asia Halal Association (NAHA). The certification applies to all soy milk cream butter types, all mentaiko types, mentaiko mayonnaise and the like, baked sweet potatoes, and more.
To find out how they came to pursue the Halal market and current efforts to develop new products, we caught up with Sekimoto of HATAE's New Market Development Team.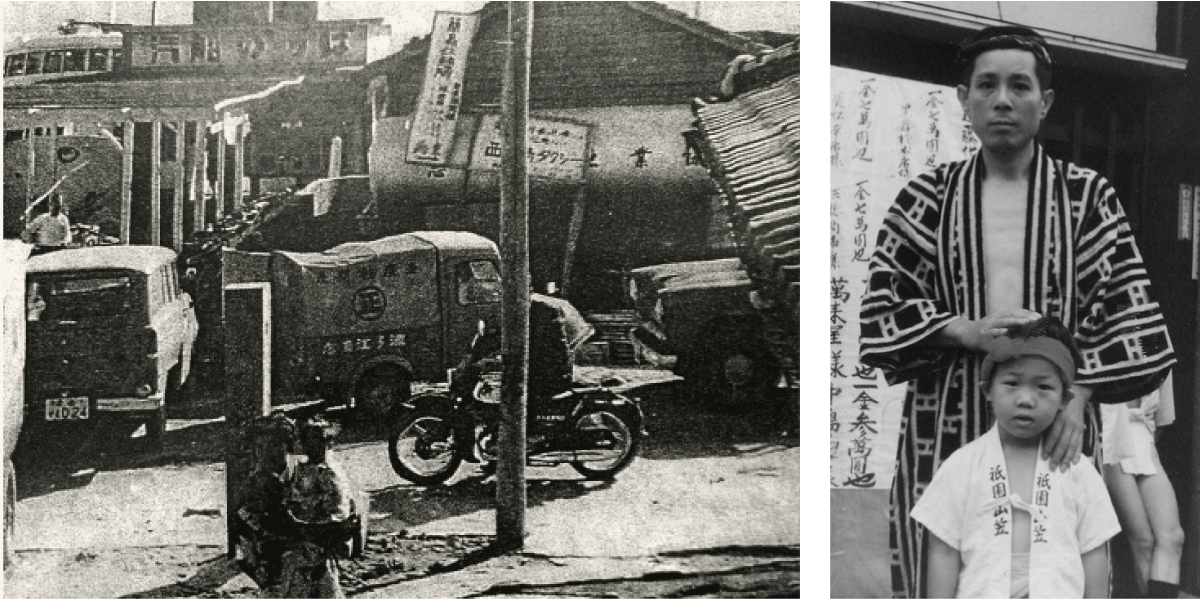 HATAE started out as a wholesaler of iriko (small dried sardines) and chirimen-jako (baby sardines). Later on, they took up an increasing demand for mentaiko as more and more companies started selling mentaiko in their home ground, Hakata. And the business rapidly boomed.
Since then, mentaiko has become one of their main products, accounting for 98% of their business.
According to Sekimoto, the Japanese mentaiko market uses only 3-4% of locally sourced raw roe. Most raw roe come from Russia or the USA. HATAE, on the other hand, puts the utmost value on "Domestic [locally sourced]", taking pride in handling an overwhelming 95% of the precious few locally sourced roe available in Japan.
Due to rapid changes in the global environment (i.e. global warming), population growth, and changes in the dietary habits of the countries surrounding Japan, Japan's marine fisheries resources are under threat.
For example, fish catches of species that Japanese people often eat, such as saury and salmon, have drastically decreased, causing prices to soar.
Left: Fish Catch (mt), Below: Fishing Season Year

Reference: Alaska pollock hauls in the northern Sea of Japan
(Source: Japan Fisheries Research and Education Agency)
"If things continue as they are, sooner or later, mentaiko will also be no more" "We want to create another sales pillar apart from mentaiko".
The 3rd successor, CEO Seigo Hatae, sensed a crisis as he foresaw a possible shortage of pollock, the raw ingredient for mentaiko. So, he entrusted Sekimoto's team with developing new products that would not depend solely on mentaiko.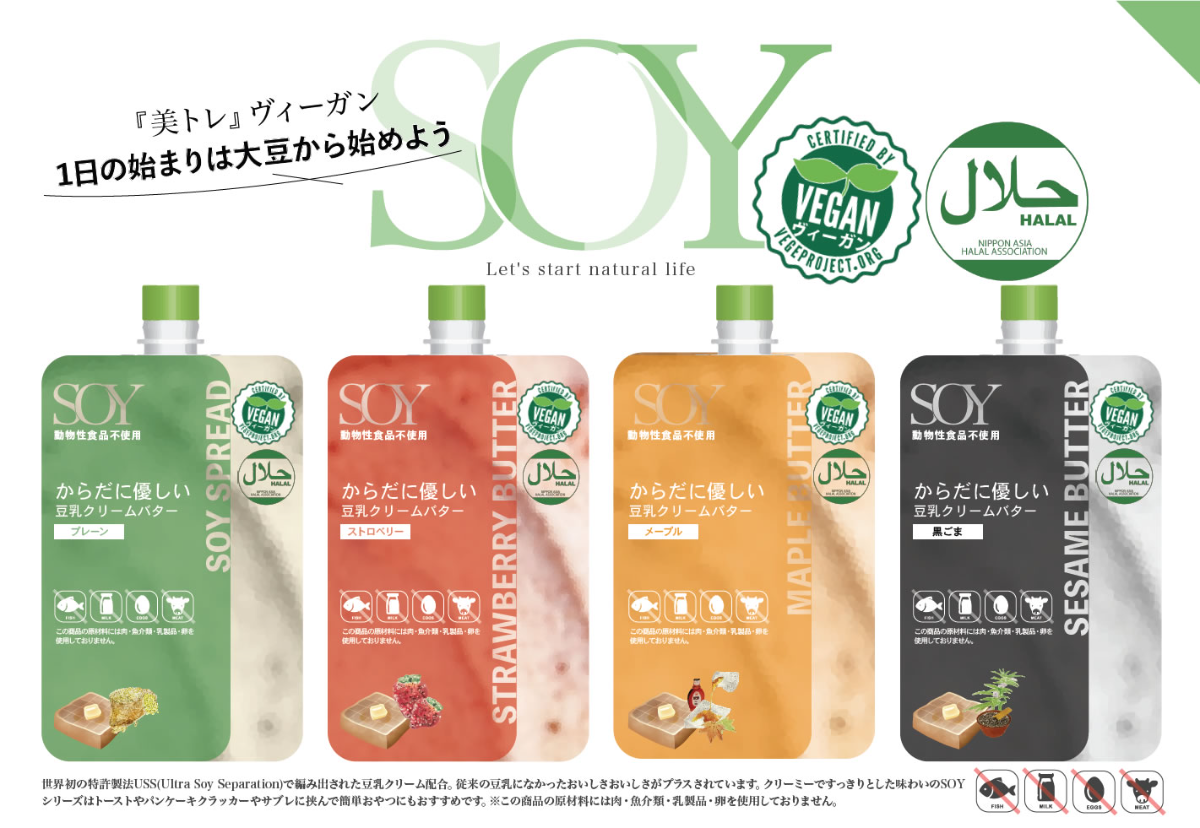 That's how the team zeroed in on the idea of "Soy Milk Butter".
In recent years, much focus and attention have been on achieving a sustainable society, the so-called "SDGs". One of the SDGs is to reduce greenhouse gas (methane) emissions from livestock and poultry: demand for plant-based proteins such as soya is soaring. Riding on the soy meat and other soy processed food craze, HATAE looks forward to seeing soy butter coming into the spotlight.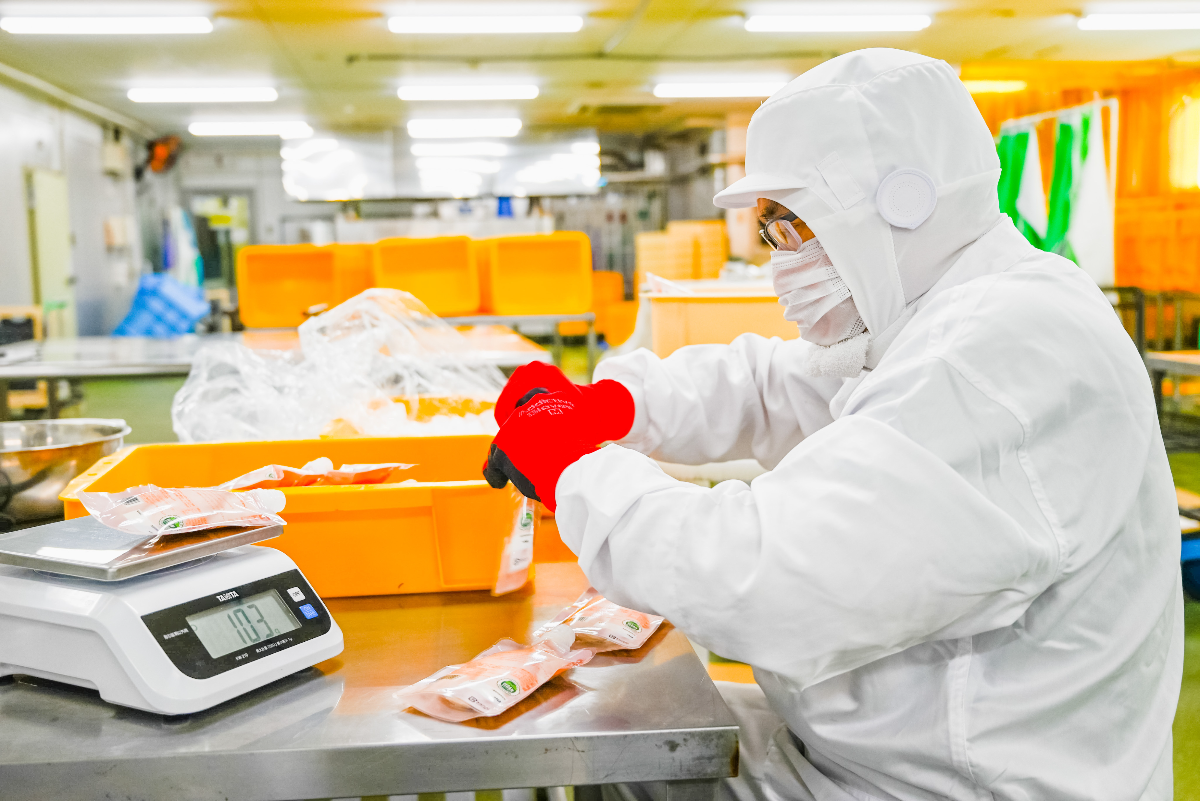 Initially, they tried to sell soy milk butter mixed with mentaiko. But the souvenir demands plunged down when the Covid-19 pandemic happened. From selling it at Fukuoka Airport and Hakata Station, the company switched their sales channel to consider wholesaling to mass retailers such as supermarkets.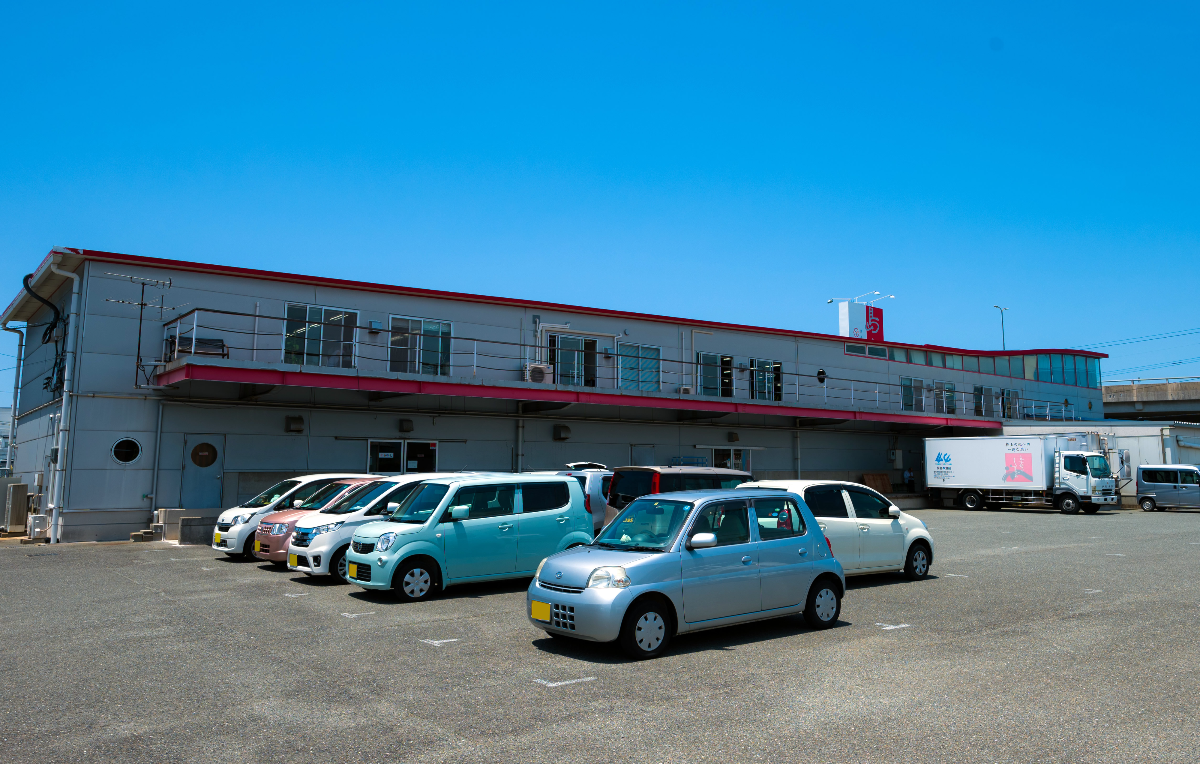 It also has been vegan-certified as the ingredients are already made suitable for vegans. Despite calling itself "butter", it contains no dairy.
As for developing a new product, in particular, does not only involve creating a product itself but also exploring new markets.
With Don Quijote, Japan's top general discount store chain, accelerating its plans to open new shops in Malaysia, the company arranged to get Halal certification.
Preparation time was only one month. Their main concern was alcohol, since the factory was originally a seafood factory. The certification process went relatively smoothly by simply replacing the alcohol with alternatives.
According to Sekimoto, they are currently making a prototype of another new product—Mentaiko Mayonnaise. And it's almost complete. Mayonnaise is another product they produce themselves.
Starting with their main line of mentaiko, the new Soy Milk Butter and Mentaiko Mayonnaise are both additive-free. The company is ahead of its competitors in putting these products on the market.
At the end of the interview, Sekimoto concluded: "As a Japanese company, we strive to develop products that are safe and delicious. We would love to have all Muslims try our highly original products".
<Company Profile>
Company name: HATAE
Head office: 2-chōme-9-1 Yuusu, Shingu, Kasuya District, Fukuoka 811-0110
Business outline: Manufacturer, wholesaler and retailer of mentaiko (spicy cod roe) and other seafood products
Official HP: HATAE
---
We have a network of Japanese companies keen to expand into the Halal market in Malaysia & Indonesia.
If you are interested in connecting with sustainable technology companies in Japan, simply JOIN the network from below. We will match the right one for you!