For children! An Indonesian entrepreneur to build mosque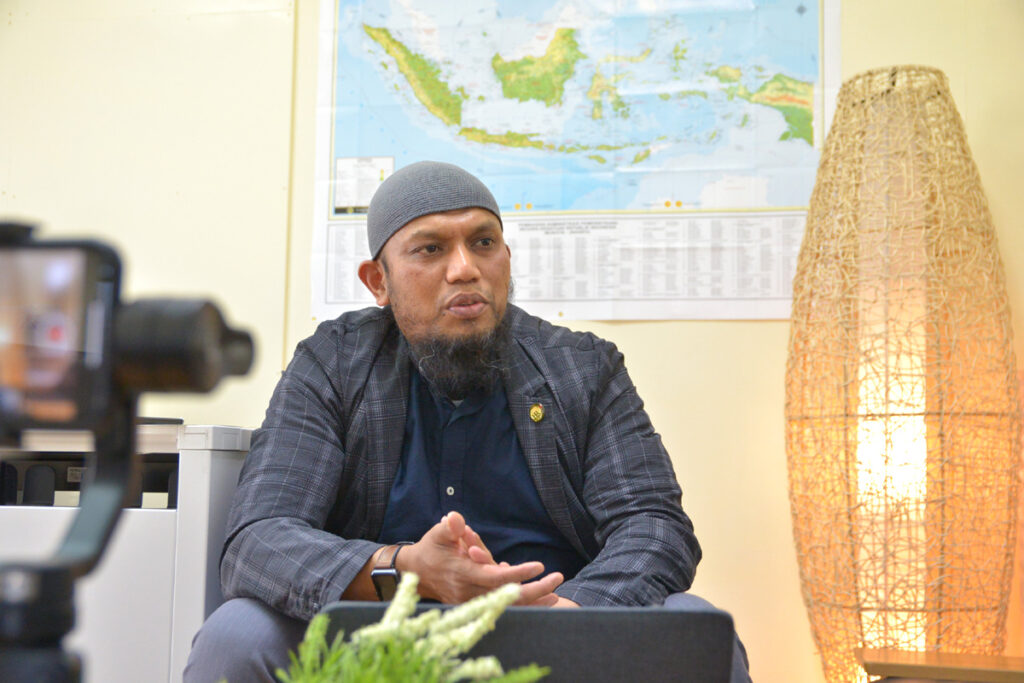 To build a mosque in Osaka's Daikokucho, an Indonesian Muslim, Herizal Adhardi, is fundraising to raise a hefty JPY700 million. As COOP JAPAN's CEO and an entrepreneur, he has been active in trade, recruitment, retail and expanding his business scope.
Why Japan and What It's Like
Herizal was 23 years old when he first steps foot in Japan. Part of what brought him here dates back to his junior high school days.
While he was a Boy Scout, one day, a senior friend who returned from Japan exclaimed, "Japan was REALLY awesome!". The friend shared with him various episodes of the trip with such great excitement. Since then, he often wonders what he heard about the cities, customs and culture of Japan.
And when he recalled the moment he arrived on Japanese soil, he spoke fondly with a smile: "It really was like that", or "Plus the roads were shinning, that was a surprise".
As a bonus incident, he had a chance to visit a road construction company in Tokyo and observed them paving asphalt with glass pieces; that made sense to him.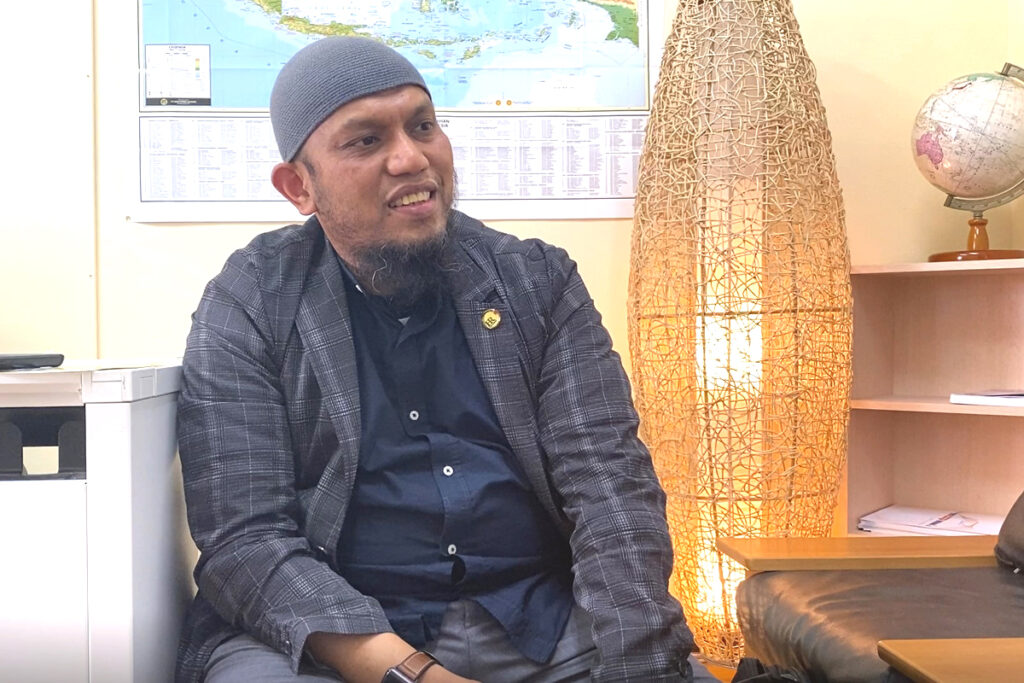 What impressed him the most here in Japan was the Japanese Culture. Among them, the most surprising was that "All Japanese people really greet others properly". He explained how lovely it is they say "Arigato-gozaimasu [thank you]" even when you're shopping. Added, "I think it's something that you don't usually find in other countries".
Sometime after arriving in Japan, Herizal confessed that he used to eat sushi after pouring boiling water over it because he didn't like sushi's fishy smell. His Japanese friends, who saw him at the time, pointed out: "That's quite an odd way to eat sushi!". It was then that he somehow came to master eating it raw. Now sushi is one of his favourite Japanese delicacies.
However, there was an issue concerning Muslims—HALAL. At the time, there was no such thing as halal soy sauce. People used to try different methods to remove the fishy smell of seafood, such as eating sushi with ginger.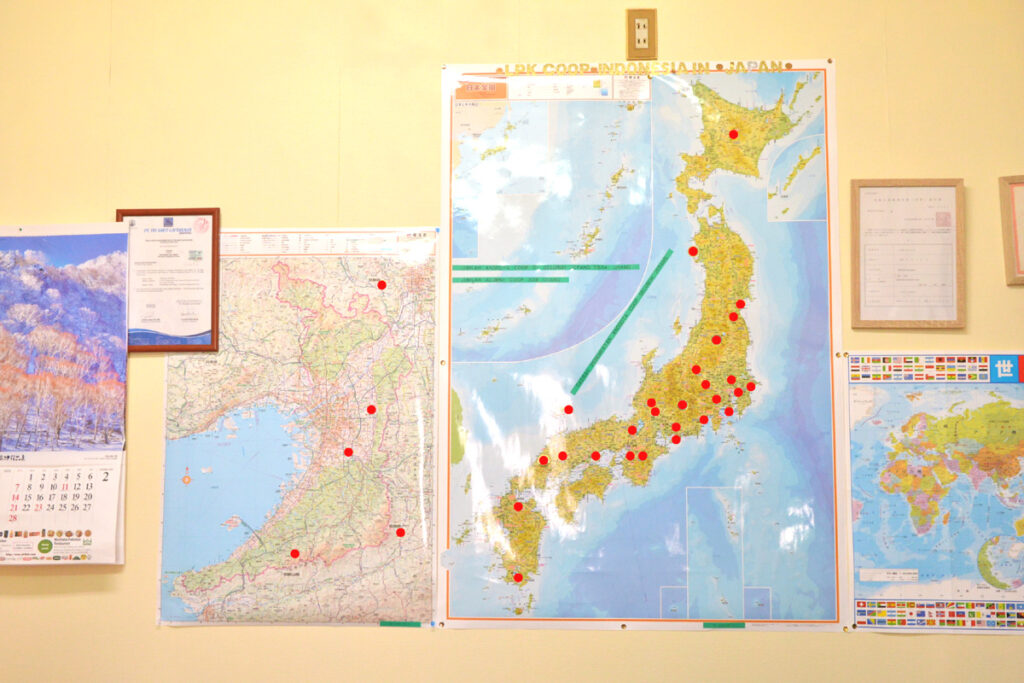 Working in Japan
With a plunging birth rate and ageing population, Herizal noticed that the shortage of labour and consumption would become a severe problem in all aspects of society. In 2015, he obtained a license to begin a recruitment service; ventured into the business of referring his fellow Indonesian technical trainees to Japanese companies struggling with labour shortages.
Job placements are mainly in the manufacturing industry, followed by agriculture, fisheries, construction, construction sites, etc.
He helps young high school graduates to study Japanese in their homelands for 3-4 months, obtaining N4 or N5. He then acts as the link between them and Japanese companies to allow them to be active members of the Japanese workforce. There are now 1,500 of them working all across Japan, from Hokkaido to Kyushu.
*N4, N5: part of the levels in the Japanese Language Proficiency Test (JLPT), a standardized test to evaluate and certify the Japanese proficiency of non-native speakers.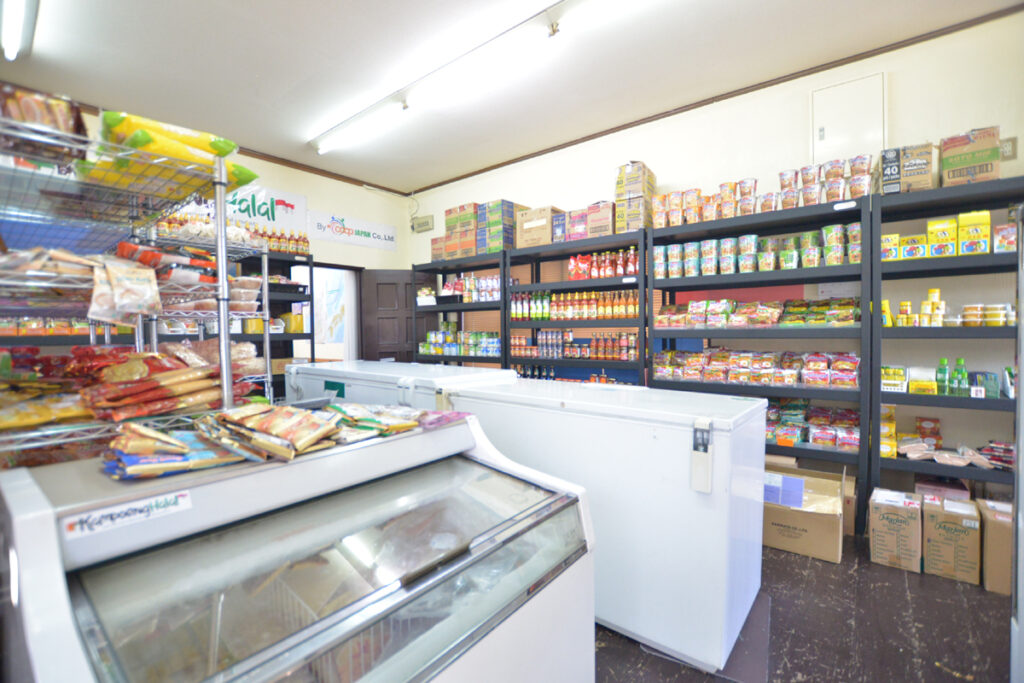 His base of operations is located in Sennan, a city in Osaka.
According to Herizal, there are over 100 Indonesian Muslims living in the Sennan city area. Due to its close proximity to Kansai Airport, access to universities in the Osaka and Wakayama areas, low rent and many jobs in the agricultural and fisheries industries.
Hence, his office also doubles up as a shop selling Halal food products.
Herizal leads a hectic life as his business diversifies. As a proprietor, he has no fixed day off, but he makes sure to take a day off once a week.
What keeps him driven in his work is his loving family. He commented that dining out with his Indonesian wife and their seven children every time off is his most blissful moment.

Seven children are considered many children for modern Japanese people, but apparently, it's not that unusual in Indonesia. As a matter of fact, Herizal himself is the fifth of six siblings, whereas his parents' generation could have more than 20 (?!).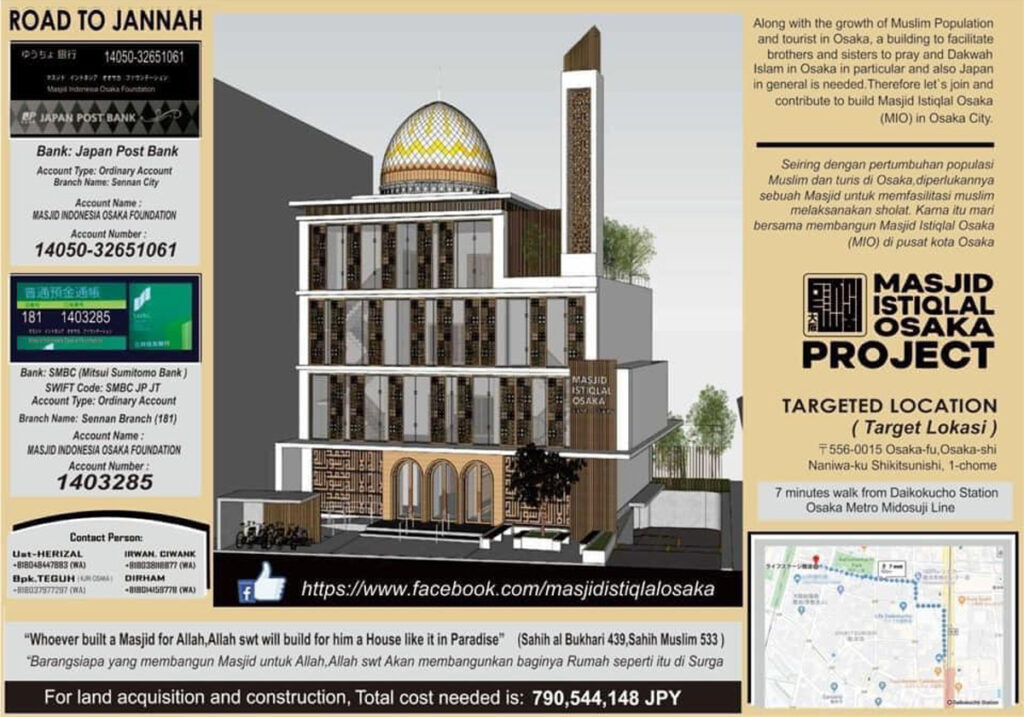 JPY700 million Campaign for A Mosque in Osaka's Daikokucho
According to Herizal, "Around 6,000 Muslims living in the Kansai area, around 5,000 are Indonesians and Malaysians".
He added, "Take Osaka Masjid, for example, is already saturated with thousands of Muslims who goes there for Friday prayers or Eid prayers (after Ramadan)". This is why there's a need to build a new mosque in Osaka, a highly convenient city.
It was only a year and a half ago when he launched the project to build a mosque in a specific location within Osaka—DAIKOKUCHO. However, the beginning of the Covid-19 pandemic forced changes in all aspects of the project. All happened not long after he established the incorporated association and assumed the post of its chairman.
The pandemic prevented many people from gathering together for activities, left many without financial resources, thus hindering fundraising efforts to this day.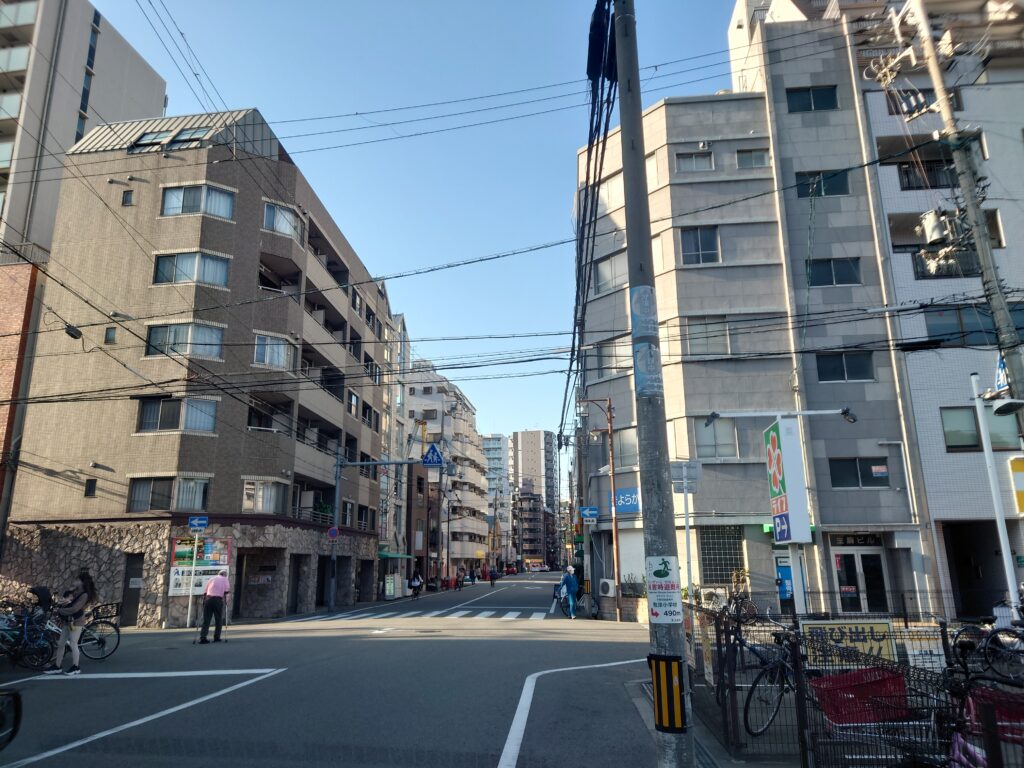 The mosque project is located in Osaka with high land rates; he wants to secure at least seven parking spaces to avoid disturbing neighbours. Thus, the amount set for the project rocketed to JPY700 million.
Despite the impact of the Covid-19 outbreak, he managed to collect more than JPY20 million so far.
Another factor for building a mosque in Osaka is the "2nd generation Muslims", Herizal pointed out.
There has been a rise in cases of Indonesian and Malaysian Muslims marrying Japanese in Osaka. Children born to these couples have grown up to be the 2nd generation Muslims.

"I want to give these children a place to learn about the teachings of Islam". ", "I want to have a place where people can communicate with one another". As a father of seven himself, those sentiments grew stronger. And with the supports of those around him, he successfully initiated the project.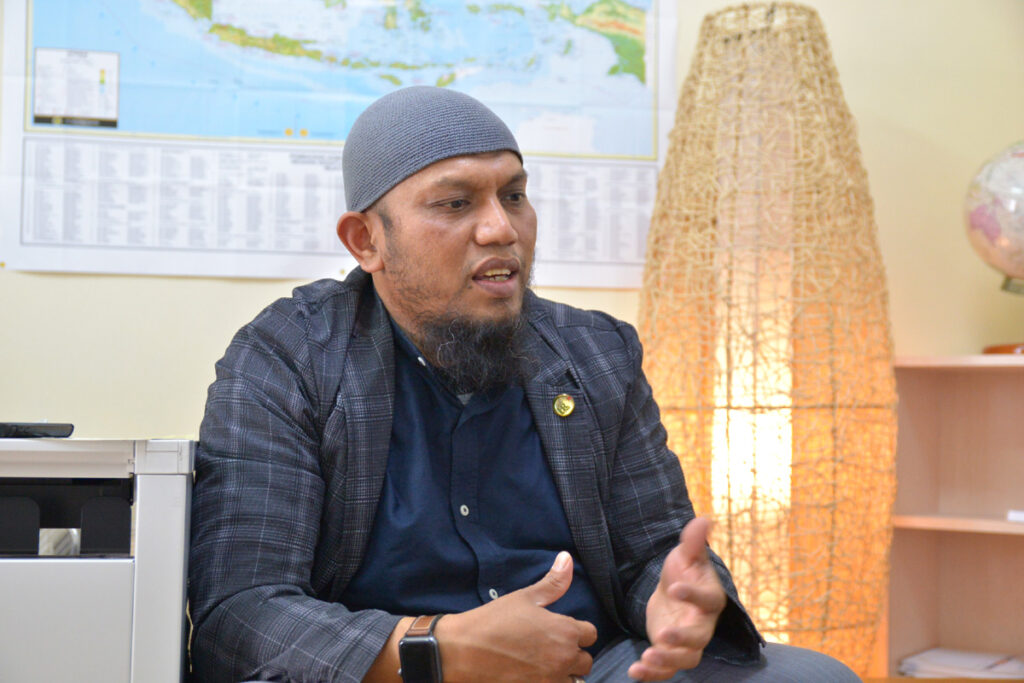 Thank You Japan & Japanese People! A Wish to Remain Here
Spending almost half of his life in Japan—Herizal said:
"Although my parents in Indonesia, I want to live in Japan for a long time". "When I go back to Indonesia, I can't help thinking of wanting to go back to Japan (lol)"…Wishing to live in Japan to his last breath, not his birthplace.
"I'm very grateful that we Muslims, as foreign national, could live peacefully in Japan". "I can only thank the Japanese people and Japan for the warm welcome they've given us".
It left a deep impression on me [interviewer] how often Mr Herizal mentioned these words during the interview.
As we bid farewell to Herizal, let's conclude with his remark:
"I believe that this is why WE (Muslims living in Japan) have to follow the rules in Japan, behaving in manners that will earn the trust of people in Japan towards Muslims".
・Masjid Istiqlal Osaka HP
・Masjid Istiqlal Osaka Facebook
・Masjid Istiqlal Osaka Donation Page


We have a network of Japanese companies keen to expand into the Halal market in Malaysia & Indonesia.
If you are interested in connecting with sustainable technology companies in Japan, simply JOIN the network from below. We will match the right one for you!