Progressive Food Accessibility, Soup Stock Tokyo
Soup Stock Tokyo has taken different initiatives to promote diversity and inclusion, as well as 'Food' made accessible to all (barrier-free food) such as halal menus.
They aim to create a world where people can respect each other's individuality, regardless of age, nationality, religion, sexual orientation or gender identity.
Soup Stock Tokyo will be holding a "Soup for all" Day! You can enjoy your unique combination of a wide variety of soups that are "Not Like Anyone Else (=dare ni mo nitenai)".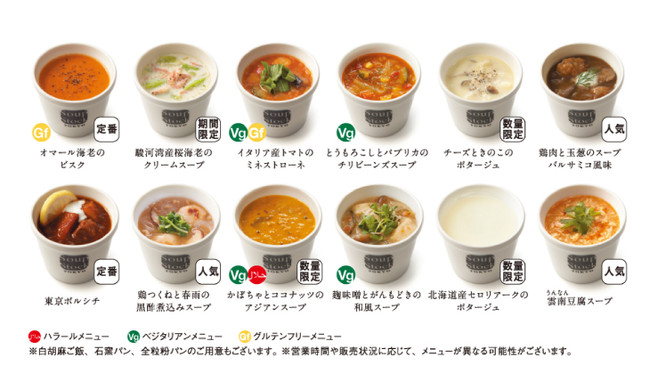 On 24 (Sat) and 25 (Sun) April 2021, the "Soup for all" Day will feature 12 different soups, including the Halal Pumpkin and Coconut Asian Soup, as well as a selection of classic and popular soups. Halal soups will be available at all branches. Gluten-free and vegetarian soups will also be available.
From 26 April (Mon) to 9 May (Sun), all the branches will offer the "Soup for all!" set, which includes halal wholemeal bread and soup.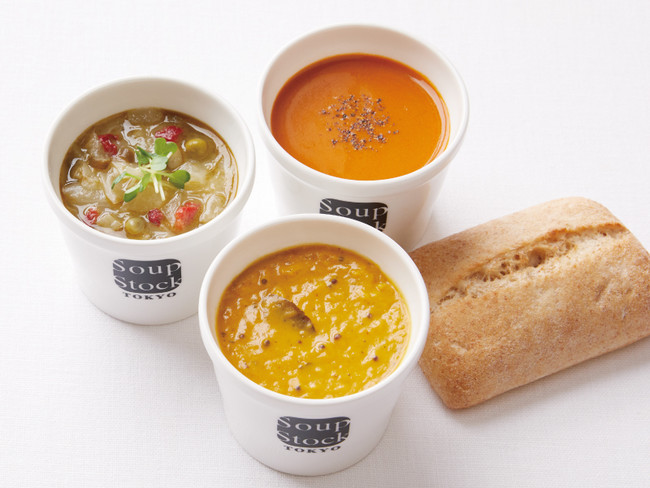 *Halal menus are available in limited quantities per day.
On "Soup for all" Day, we may discover a renewed appreciation of our uniqueness, "Not Like Anyone Else", that transcends nationality and religion.
---
Groovy Japan introduces Japanese products and services for the Islamic market in English and Japanese.
Follow us on our social media and keep up-to-date with the latest news.