Fostering Muslim-inclusive attractions to attract tourists, Ichihara DMO
In Ichihara City, Chiba Prefecture, the Ichihara DMO (Tourism Region Development Corporation: Ichihara City Tourism Association) is taking the lead in attracting tourists and improving the environment to accommodate them, especially Muslims. Discover from Executive Director Masaomi Ikeda what drew the city to focus on Muslims and what the future holds.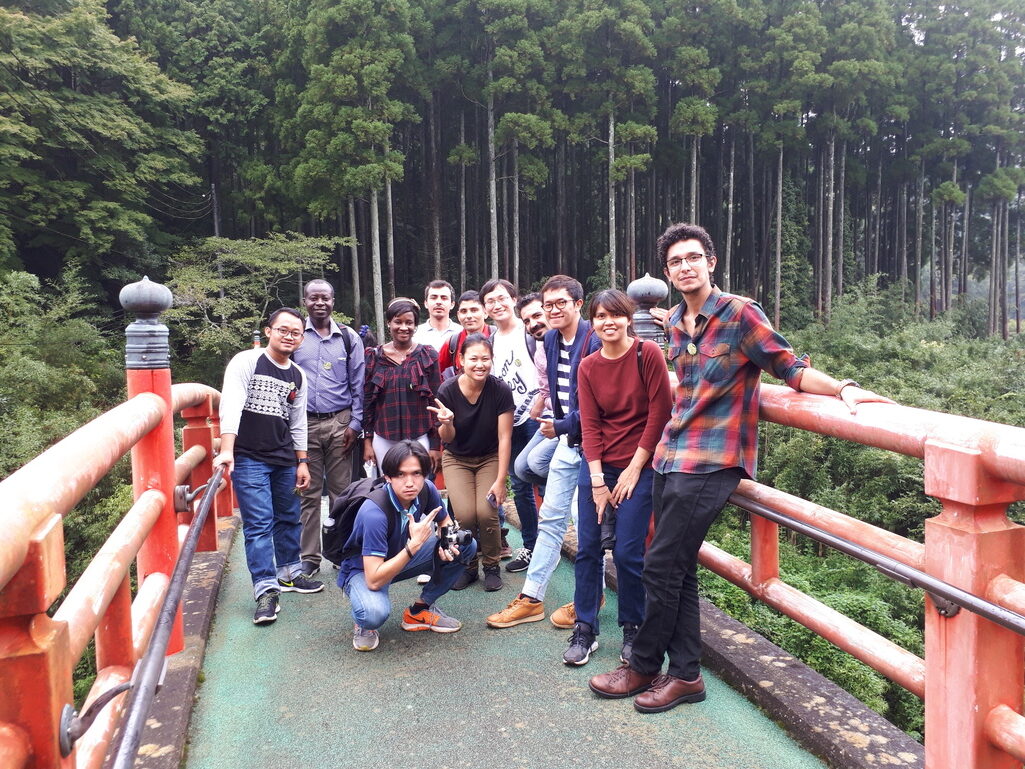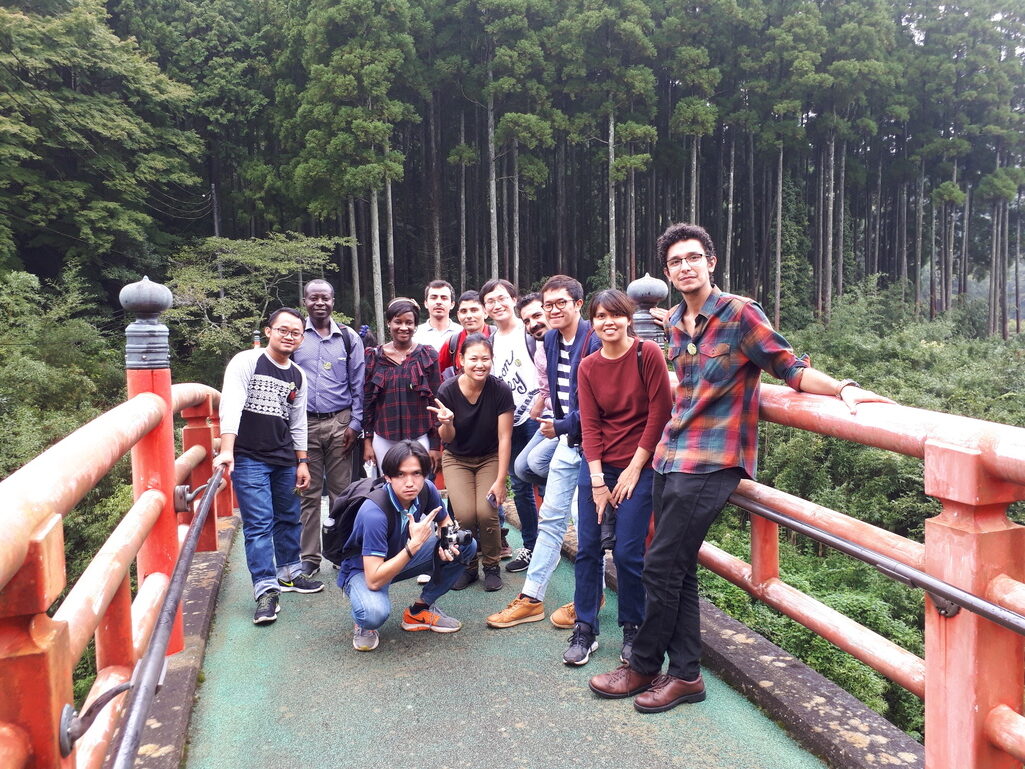 The Ichihara DMO has been registered as a regional DMO since March 2020. Among the 12 initiatives to promote Tourism-based Region Development, one of its core is to capture Muslim inbound demand. DMOs (Destination Marketing Org.) are legal entities created by the Tourism Agency that work with local authorities to develop regional tourism.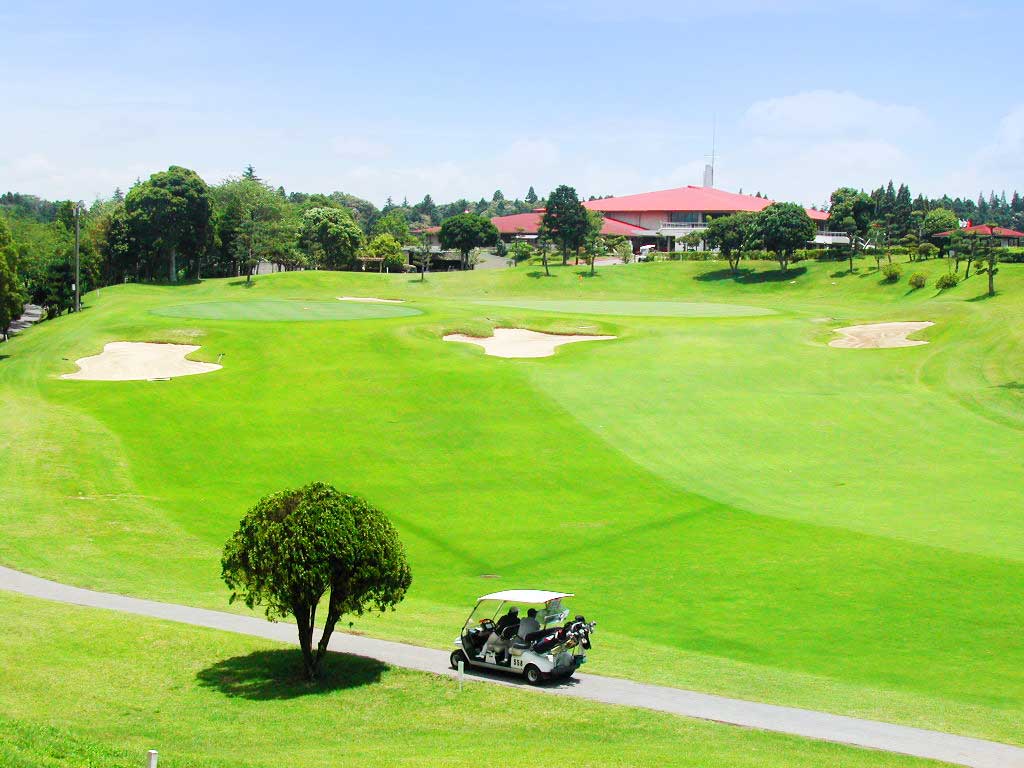 Easy to reach from Haneda and Narita airports, Ichihara City is blessed with plenty of attractive sightseeing experiences, such as golf, Chibanian*1 and bass fishing at Takataki Lake. The city also boasts photogenic spots like the Kominato Railway (a train line traversing the countryside); Japanese cultural experiences such as Zen meditation and Japanese tea ceremonies (sado).
Despite all this, Ichihara City has been lagging behind in becoming a tourist destination, partly because it has not been very active in attracting visitors in the past.
In my previous job as a corporate sales representative for a travel agency, I was in charge of the whole area of Chiba Prefecture for 27 years. Out of them, Ichihara City was the area that especially felt close to me. And I still maintain the friendships I've made with many businesses there.
Owing to this connection, I received an offer to be the external expert personnel towards establishing the Ichihara DMO. In 2017, I became the Executive Director of the Ichihara City Tourism Association. And now, I'm serving as both COO of the Ichihara DMO and Executive Director of the Tourism Association.
While driving for the making of Ichihara City as a tourist destination, what led us to focus more on Muslims was the call to co-produce the Muslim Guide Map, a three-city collaboration between Chiba City, Yotsukaido City and Ichihara City in 2017.
In my previous job, I had no experience handling Muslim travel and little knowledge of dealing with Muslims. However, working with a municipality that had already taken the initiative was a golden opportunity for me to gain know-how. I thought this was a blessing in disguise, so I set my mind to earnestly work on accommodating Muslims.
When we got the call, Ichihara City had zero Muslim-friendly shops and lodgings. But we managed to get the cooperation of one hotel and three restaurants in a short three-month period, making it possible to be included in the guide map. Looking back, I think it's a miracle that we pulled this off in such a short amount of time.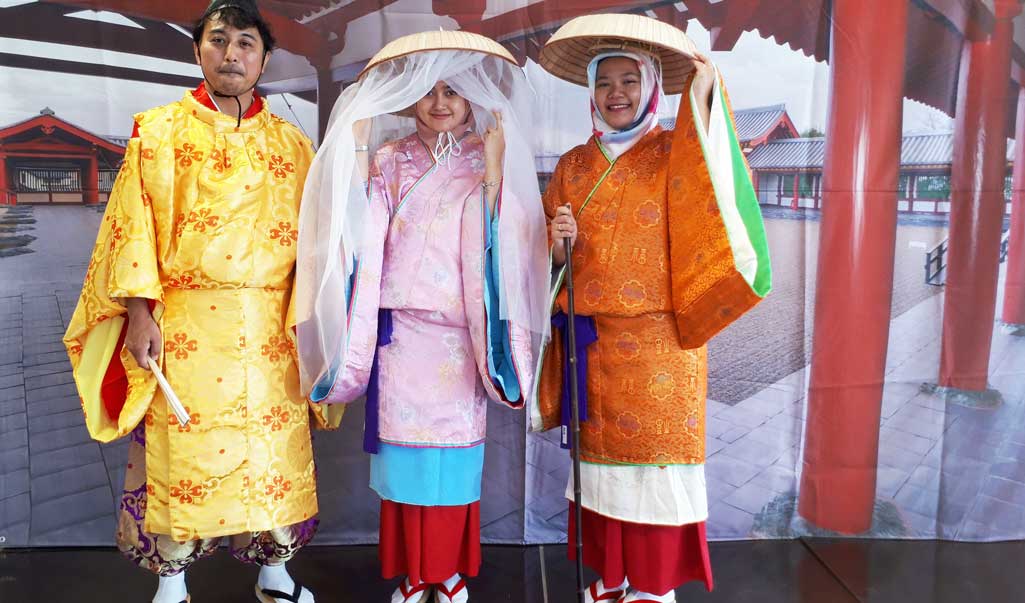 Meeting Mr Matsumoto, the representative director of G-BIZ EAST Ltd., was a huge factor behind this miracle. This company provides Halal consulting and Halal food for restaurants, so we could learn all about procuring ingredients, sampling Muslim menus, and using the cooking facilities and utensils.
As soon as we found an establishment that wishes to start catering to Muslims, we could create a reliable flow where we could entrust them with the actual operations.
In January 2020, the first ryokan (Japanese inn) in Ichihara started a Muslim-friendly service. It already has a record of guests staying there.
When welcoming Muslims to a ryokan, one must separate the tableware and cutlery for Muslims and non-Muslims. As Japanese ryokans use a wide tableware variety, arranging separate Muslim-only ones for a large group of guests is difficult, financially and space-wise.
That is why the Ichihara DMO purchased and gave away 40 sets of banquet tableware to facilitate hosting Muslim guests at the ryokan. Each room was fully equipped with qibla and mats for prayer.
There are probably only a few ryokans in Japan that are Muslim-friendly.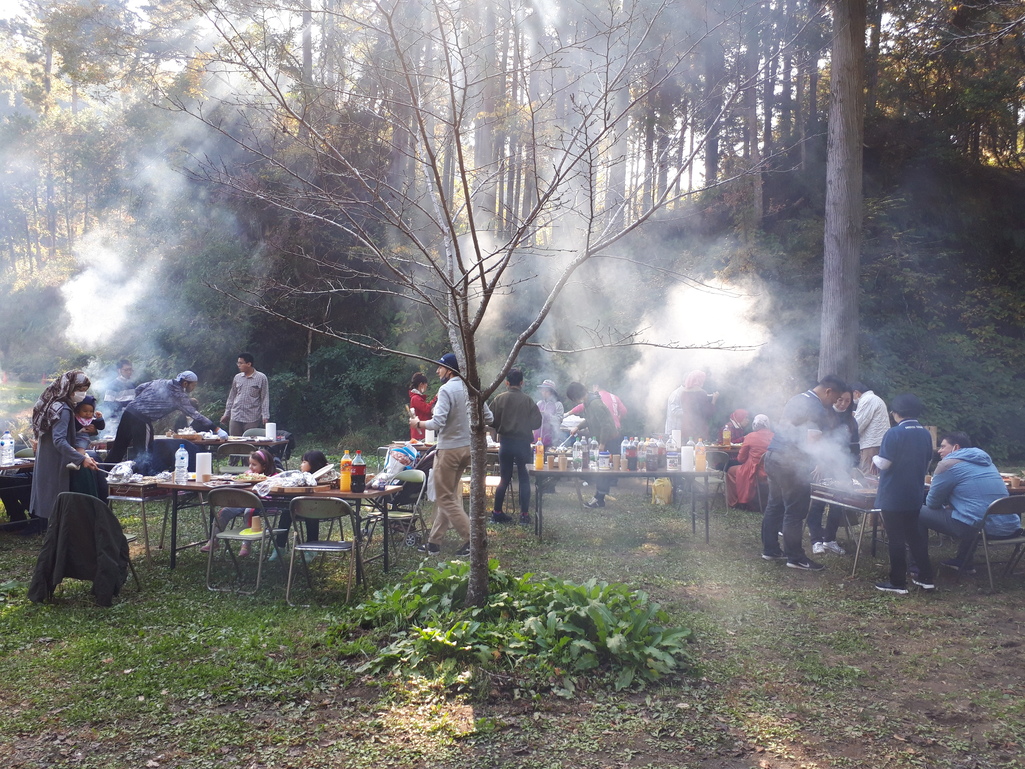 In November 2020, a Halal BBQ party was also held at Ichihara Forest Quard, where day campers can enjoy a Halal BBQ. And in October 2022, Halal BBQ service is also available at 'Hoshino Farm (Takataki Lake)'. Again, some of the equipment is provided by the Ichihara DMO.
By reducing the workload on the establishment as much as possible, we are striving to lower the hurdles for newcomers in the Muslim market.
Although minimal, we can now provide places for food, accommodation and prayer, to the point where even neighbouring municipalities have come to observe our projects.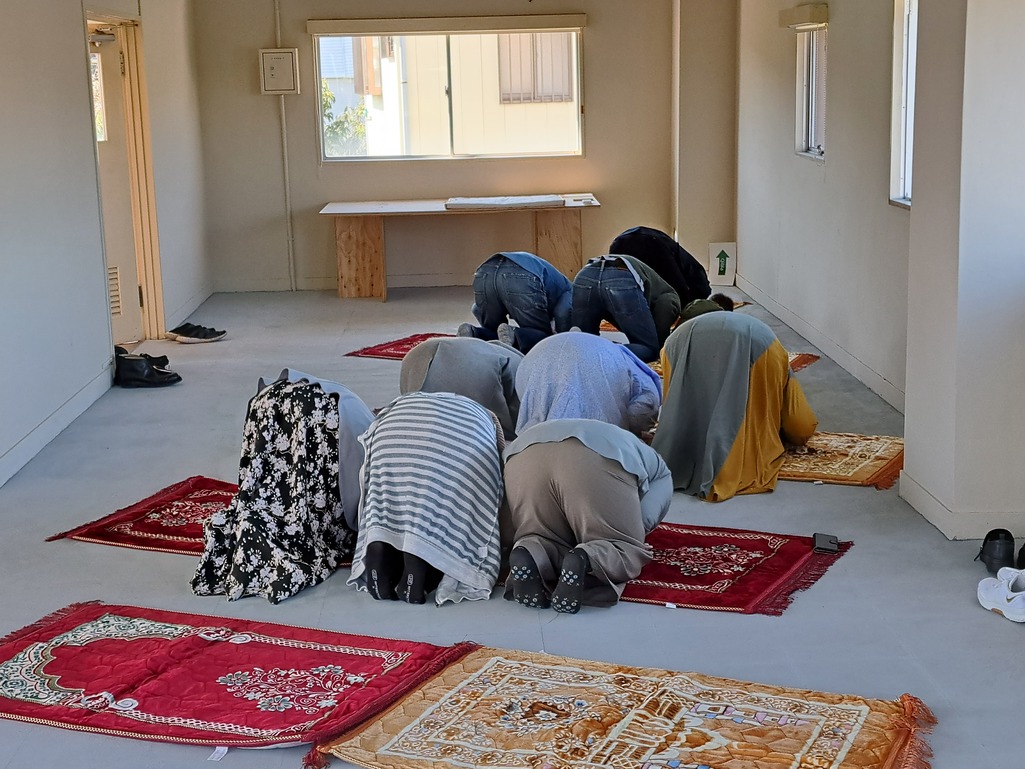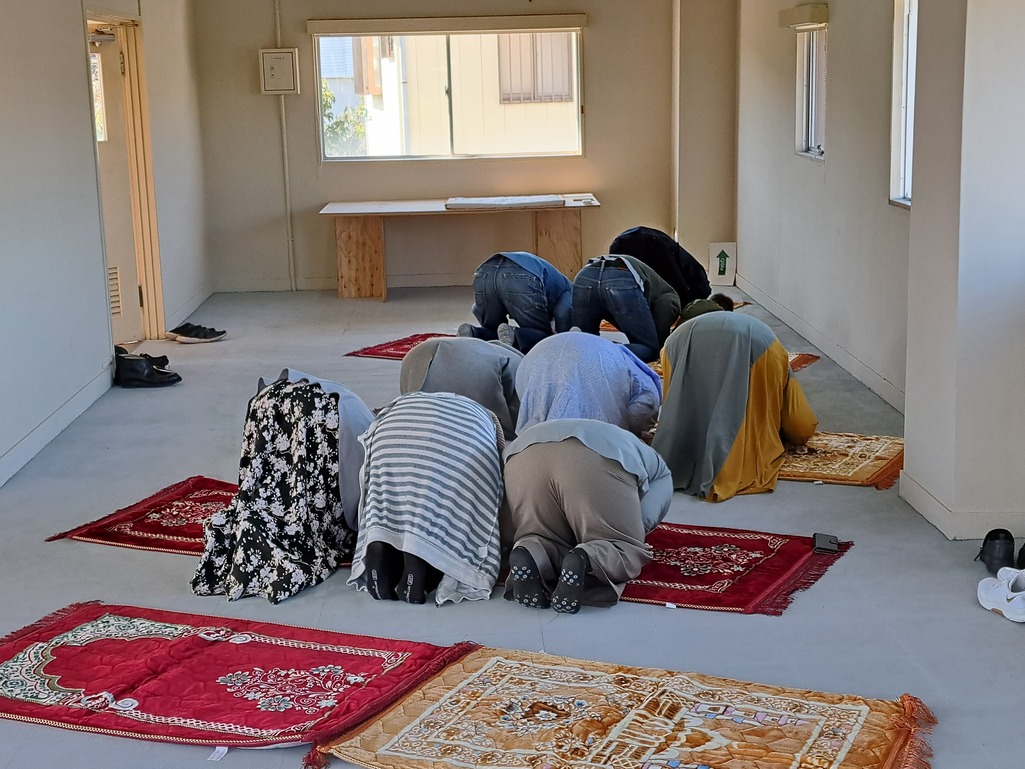 So that Muslim tourists can have a better time here, we want to increase the number of prayer facilities and diversify the restaurant options and areas. We would also love to work with neighbouring municipalities to become a more Muslim-inclusive tourist destination across a wider radius.
Since there are now nine halal restaurants in the city, we plan to complete our own Muslim map by April 2023, which will be the basis for promoting the city to the Muslim public.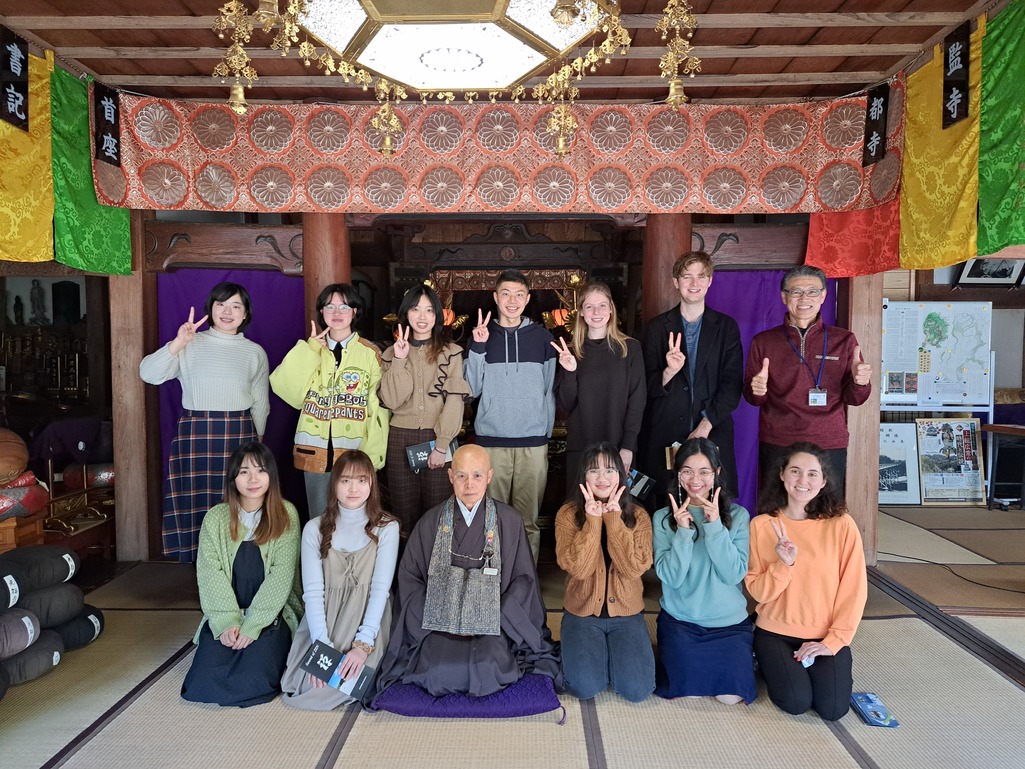 Our inbound projects also involve promotion for short-term international students at Chiba University. This is to encourage them to enjoy sightseeing in Ichihara City during their stay in Japan so they can spread the word back to their home countries.
By setting up measures ahead of other municipalities, we hope to take the lead in attracting Muslim tourists to Japan.
Although the initial setup for Muslim accommodation is tough, once the environment is set up, Muslim tourists will visit the city. Becoming a Muslim-inclusive tourist destination will be a great asset for Ichihara in the future since Muslims account for a huge proportion of the world's population.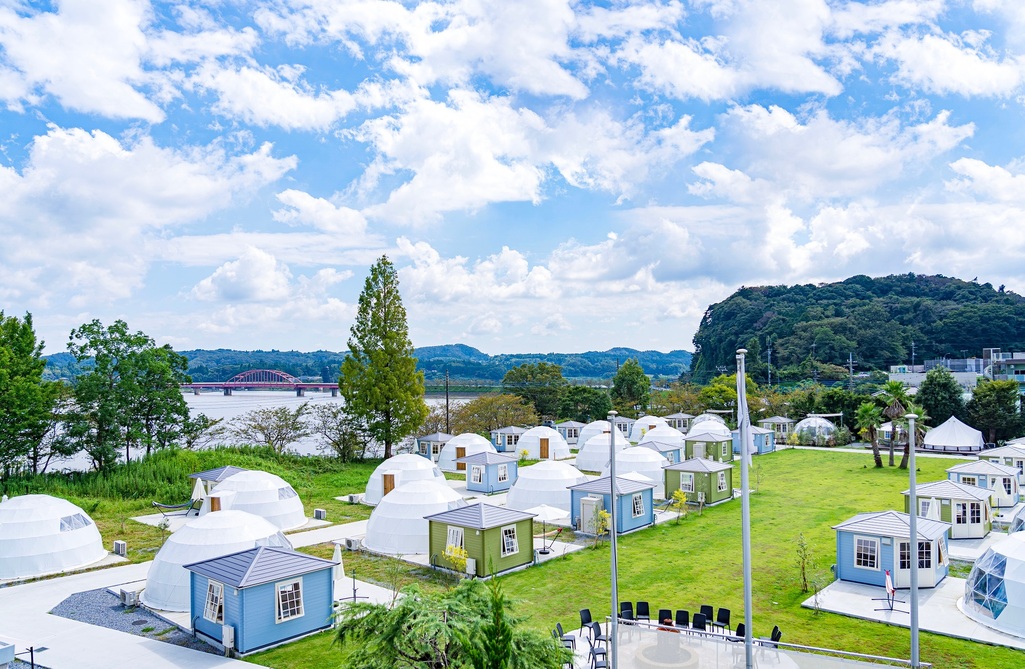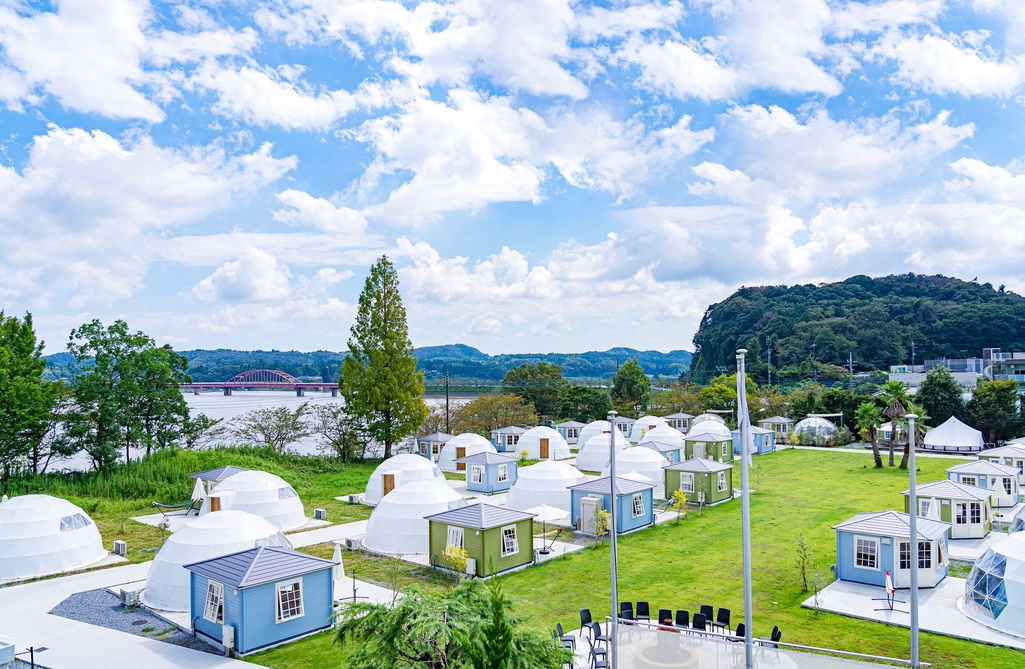 A crucial factor in the speedy progress of the Muslim measures in Ichihara City was the DMO's agility.
Budgets of administrative bodies are on an annual basis. This means that new initiatives cannot be launched until the following year. However, the DMO is a private-sector organisation, so we can proceed with the administrative initiatives at the speed of a private organisation.
Plus, in Ichihara City, the costs of the Ichihara DMO's activities are subsidised by the government and the city, meaning all decisions over budget use or allocation within the Ichihara DMO are up to the DMO. For example, we can decide by ourselves whether to use the budget as an inbound project expense to improve the environment for welcoming tourists or attract them to the city.
I believe there are not a lot of other DMOs that have this level of delegated authority and flexibility in budgeting.
Currently, popular glamping resorts in the city are also gearing up to accommodate Muslim guests with Halal BBQ.
Another newly opened glamping facility is also getting ready to adopt Halal measures. So going on 'glamping hopping' within Chiba Prefecture could be fun.
At the moment, preparing an enquiry centre is our first and foremost task at hand. Currently, the only way to contact the 'DMO' is via the Ichihara Tourist Association. So we plan to set up an exclusive Halal enquiry centre in the city (externally) by around April 2023.
< Business Profile >
Company name: Ichihara DMO (Ichihara Tourism Navigation)
Head office: Inside Ichihara City Hall, 1-1-1 Kokubunjidaichuo, Ichihara, Chiba
Business outline: Regional development of Ichihara City, Attracting inbound visitors, etc.
Official HP (Eng): Ichihara Tourism Navigation
*1 Chibanian: Between 770,000–126,000 years ago, when the earth's axis inverted, a geological layer was discovered in Ichihara City, Chiba Prefecture, naming this period as the "Chibanian Age". It is the first in Japan to have an era called by a Japanese name.
Related Article:
Top-quality Halal Wagyu beef & food supplies to support restaurants in Japan, G-BIZ EAST
Have fun in Chiba with this Muslim-friendly map 2022-2023 (sambal icon & vegan included!)
Joined Halal Wagyu Beef Barbecue in Ichihara, Chiba


We have a network of Japanese companies keen to expand into the Halal market in Malaysia & Indonesia.
If you are interested in connecting with sustainable technology companies in Japan, simply JOIN the network from below. We will match the right one for you!