Our Muslim-friendly Japanese snack packs now available at halal restaurant MATSURI
Ramadan Kareem Everyone! It's your Muslimah Admin Iman here. And I have some great news to share with you today.
Our assorted Muslim-friendly Japanese snack packs are finally available at the famous halal restaurant MATSURI in Osaka. You can enjoy them on-the-road, or give them to your friends, colleagues and families as souvenirs.
Discover the Muslim Friendly Snacks of Japan
We, at Salam Groovy Japan, has just launched a new brand "JAPANeid" that is all about sharing the Muslim-friendly delights of Japan. But what exactly is JAPANeid?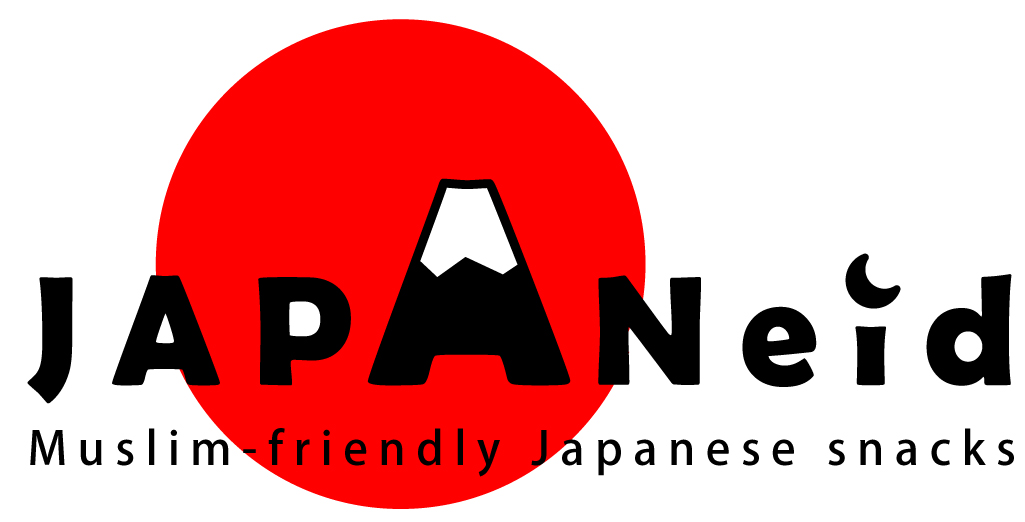 FOOD is the NO.1 concern many Muslim travellers have when visiting a Muslim-minority country like Japan. I've seen and heard many people questioning: "Does Japan have halal food?" "How to know if it's halal?" "Where can I get halal souvenirs?"….and the list goes on. I've also seen some tourists bringing rice when they visit here.
But in my 8 years living in Japan as a Muslim, I can definitely say Japan DOES have delicious halal and Muslim-friendly food. And that's why we created JAPANeid (pronounced as Japaniid) to share with everyone the wonderful snacks and treats Japan has to offer that are also suitable for Muslims.
Curated By Muslims, For Muslims
I'm a foodie and a snack lover. I've been snacking on treats I usually found in the convenience stores or supermarkets in Japan like chocolates, anime-collaborated candies or season limited treats. So it's really fun trying them out. Of course, I always check first if it's halal or not before eating.
Our JAPANeid snack packs are filled with all kinds of exclusive Japanese snacks, from traditional to modern. Currently, we offer TWO types packed in a Japanese-themed pouches:
KIMONO Pouch: 5+ exclusive Japanese snacks
WAGARA Pouch: 8+ exclusive Japanese snacks
With cool designs representing Japanese culture, you can even reuse these pouches as you like. Like this particular KIMONO Pouch, it is modeled after the traditional Japanese coat often worn in festivals— even got MATSURI (festival) in Japanese kanji at the back.
Of course, we make sure to only select products that even Muslims can eat.
Curation is supervised by the Muslim staff
We check the ingredients and production lines with the manufacturers before use
We only select items without non-halal ingredients
We only select items that are safe from cross-contamination
For items with alcohol (ethanol) added ingredients, we only accept those with alcohol content less than 0.5%
For those in Japan, you can now get our snack packs at the halal Japanese restaurant MATSURI in Osaka.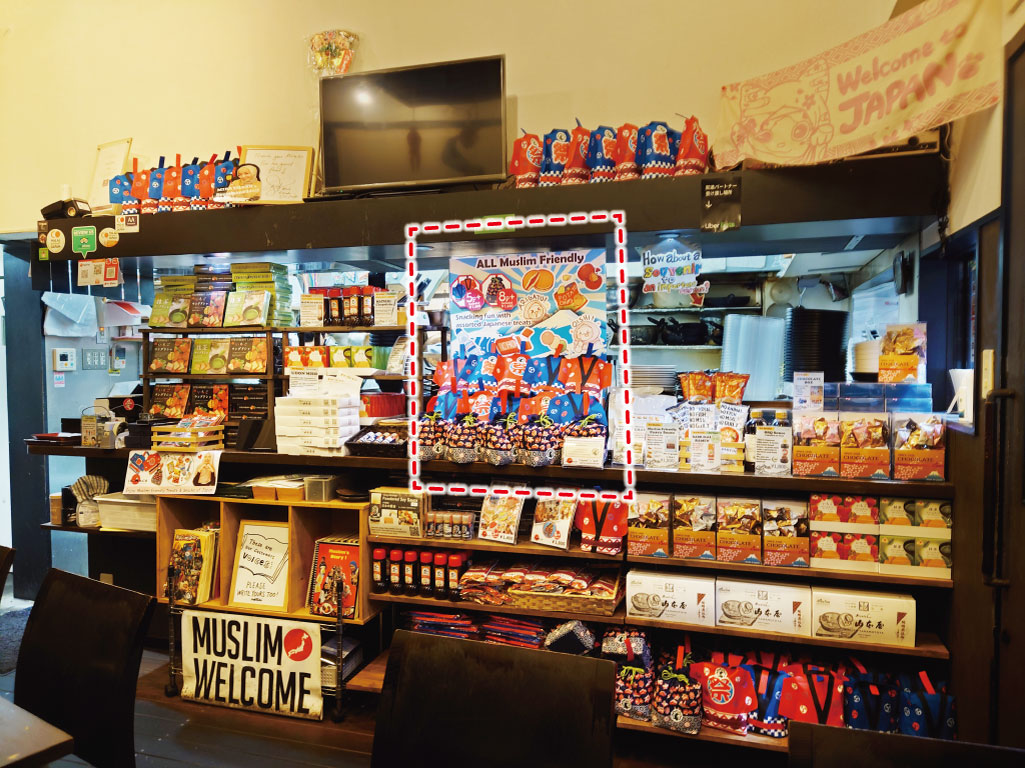 Visit MATSURI and Don't Forget to Grab A JAPANeid Pouch!
JAPANESE FOOD RESTAURANT 祭 -MATSURI
Address
3 Chome-27-17 Yoshino, Fukushima Ward, Osaka, 553-0006 Japan
Open
Lunch / 11:00am–2:00pm
Dinner / 5:00pm–9:00pm
*may change so please refer to its official Instagram
Close
Wednesday, Thursday
Tel
06-6940-6633
Access
[From KIX (airport)]
Kansai Airport Station (Nankai-Limited Express) – Namba Station – Transfer to a nearest station

[Nearest Station]
1-min walk from Exit 7 of Noda-Hanshin Station on Sennichimae Subway Line
5-min walk south from Noda Station on the Hanshin Railway
5-min walk from Noda Station on the JR Osaka Loop Line
5-min walk from Ebie Station on the JR Tozai Line


We have a network of Japanese companies keen to expand into the Halal market in Malaysia & Indonesia.
If you are interested in connecting with sustainable technology companies in Japan, simply JOIN the network from below. We will match the right one for you!