Support Muslims in need today! Even small donation can help
Salam and hello!
This is Iman, Salam Groovy Japan Muslim staff.
I want to thank everyone who contributed to our cause by donating and sharing our project to help Muslims in Japan in need. Especially Muslim international students who are in unprecedented financial distress.
Other than our platform, it seems other media are also interested in this project. I saw our project was published here and there, such as Yahoo! Finance, AP News and Arab News.
Many thanks to all the media who published the project, I was very touched by them.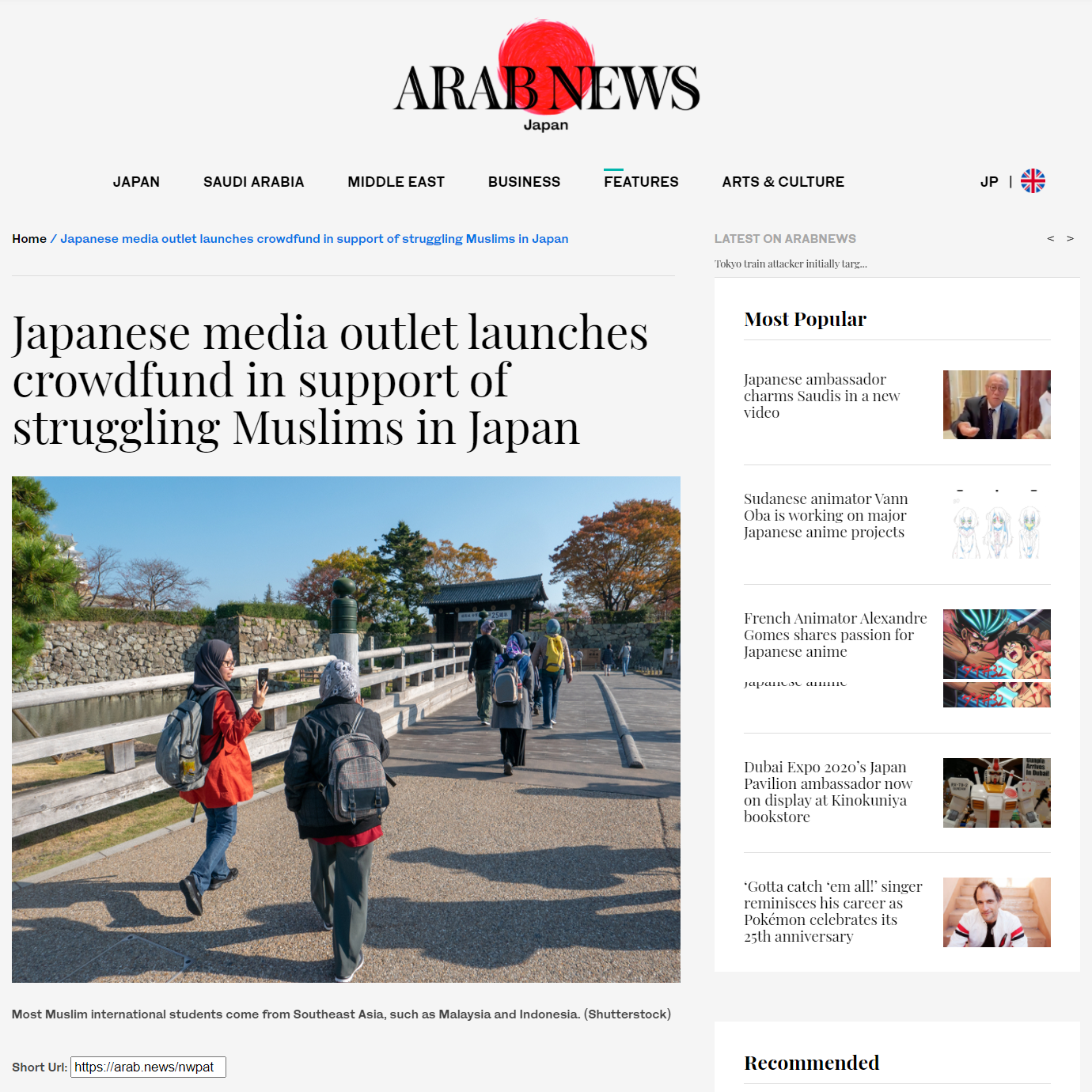 Day by day, we are getting closer to the end. There are only 7 days left until our crowdfunding campaign ends on LaunchGood.
As of 4th November, we've managed to collect USD 2,200. But it is still VERY FAR from our target, USD 10,000.
Indeed, those men and women who give in charity and lend to Allah a good loan will have it multiplied for them, and they will have an honourable reward.

Al-Hadid (57:18)
To provide as many young Muslims as possible with Halal Food and Daily Essentials, we need your help to reach our goal. Please give your generous support to help the impoverished Muslims living in Japan by SHARING and DONATING to the project. By giving even a small donation can help ease their struggles.
■Donate Today to Help Support Struggling Students & Other Muslims in Japan
Barakallahu Fiik! May Allah Bless You!
Reference:
Salam Groovy Japan Crowdfunds to Aid Muslims in Need in Japan (Yahoo! Finance)
Salam Groovy Japan Crowdfunds to Aid Muslims in Need in Japan (AP News)

---
Salam Groovy Japan introduces Japanese products and services for the Islamic market in English and Japanese. Follow us on our social media and keep up-to-date with the latest news.
Follow @Salam_GJ