JR West, JAL extend tie-up to boost goods for Japan tourist
JR West and JAL jointly announced their extended collaboration. To show the beauty of western Japan—not yet well-known overseas, they have come up with measures to encourage Japan visitors to enjoy sightseeing throughout the region.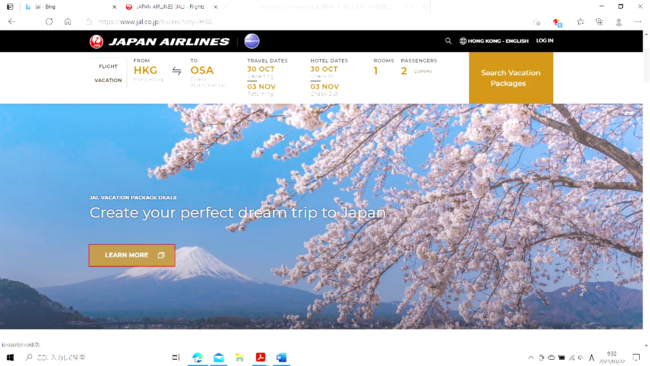 The new extended collaboration is in anticipation of inbound demand coming back. Both jointly promote West Japan tourism among visitors to Japan by various measures.
For example, JR-WEST RAIL PASS electronic tickets are now part of the Dynamic Packaging for travelling Japan. Dynamic Packaging allows you to purchase any combination of plane tickets to Japan, hotels and activities in Japan. With this, travellers can buy plane tickets, transportation passes, hotels and activities in Japan all at once.
The measure will apply at departure from countries with a high Muslim population: Indonesia and Malaysia; Vietnam, Singapore, South Korea, Hong Kong and Australia. Additional departure destinations will be added in due course.
Moreover, JR-WEST RAIL PASS (usable when travelling Japan), has been added to JAL Mileage Bank members' mileage rewards.
Once tourism resumes, international travellers, including those from ASEAN, will surely gain the best offers to experience Japan.
---
We have a network of Japanese companies keen to expand into the Halal market in Malaysia & Indonesia.
If you are interested in connecting with sustainable technology companies in Japan, simply JOIN the network from below. We will match the right one for you!