Halal apple cider vinegar from cask-aged whole apples, 110 y.o. pro Kanesho
Kanesho Co., Inc. manufactures and sells products like a rich apple cider vinegar with a deep apple taste. With its 14 varieties of Halal-certified apple cider vinegar, the company has export them to Malaysia and other Southeast Asian countries.
Check out what makes them so special and more with its president, Toshisada Kushibiki.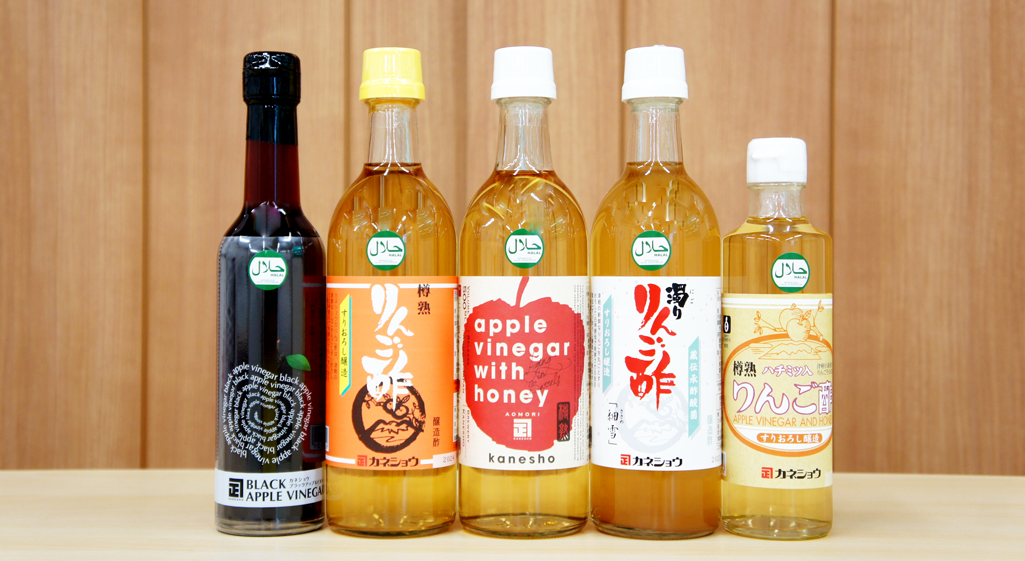 Our home base—Hirosaki, Aomori, is the largest producer of apples in Japan. We have been producing apple cider vinegar for 40 years using the miso brewing technique we developed since our beginnings in 1912. Today, apple cider vinegar is our flagship product.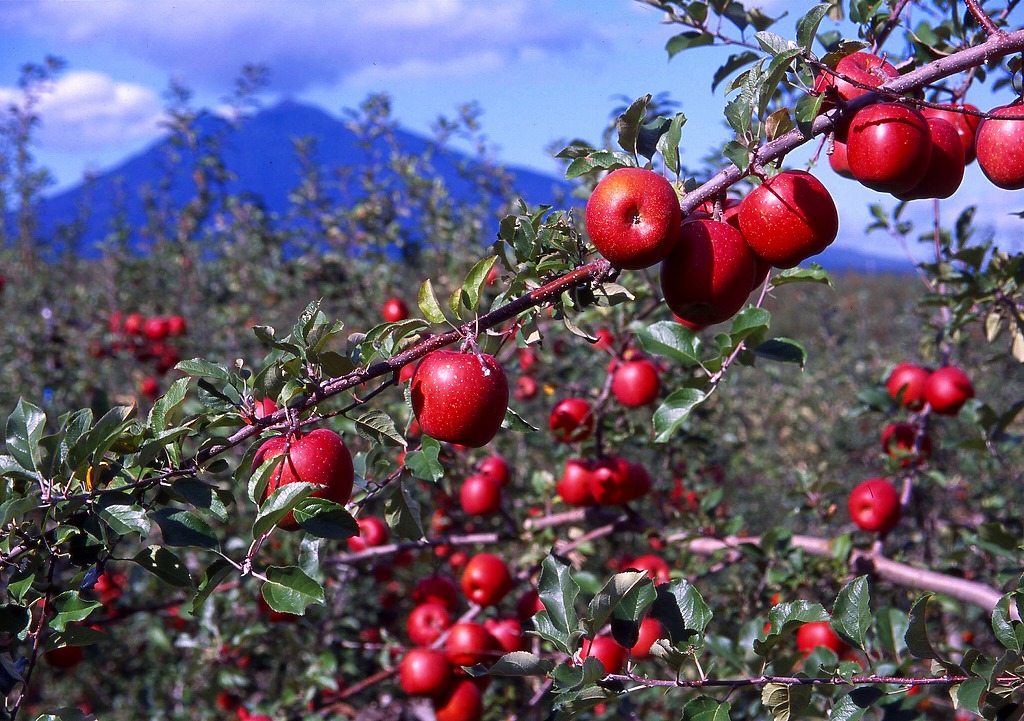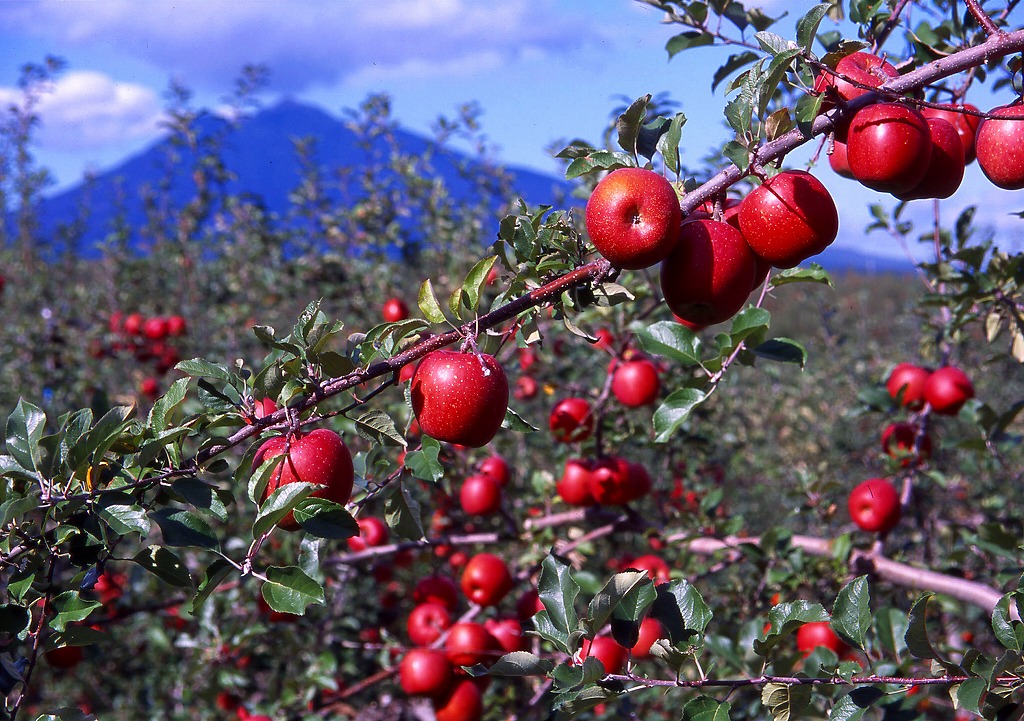 We hear that health problems are becoming a serious issue in Muslim countries. With this in mind, we obtained Halal certification for 14 varieties of our apple cider vinegar to make our products, rich in health benefits, more accessible to Muslims.
As vinegar generally contains alcohol during its brewing process, we were a bit concerned about obtaining Halal certification. Nevertheless, we could get the certifications without any problems, as the final products leave no residual alcohol content.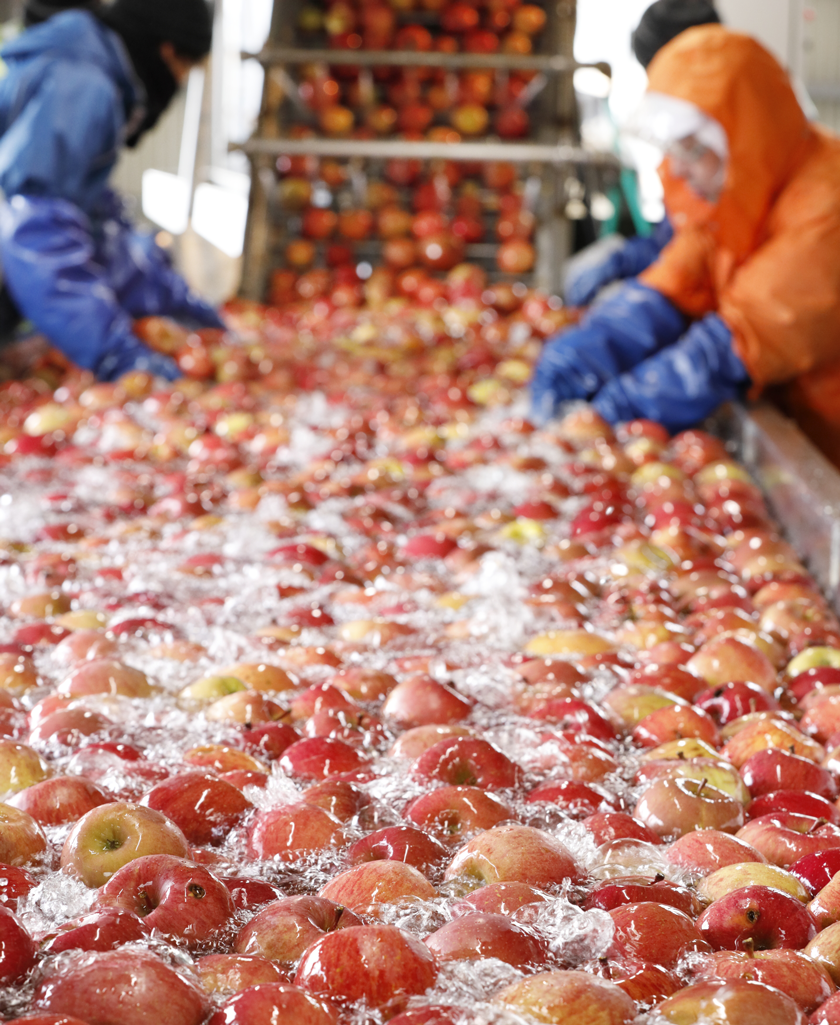 While most apple cider vinegar typically comes from apple juice, we grate fresh apples and ferment them together with their peel and pulp. By using whole apples, its nutritional value increases and gives it a much deeper flavour.
We discovered that apple cider vinegar made from grated apples contains anti-tumour properties, which we reported at the World Food Congress in Helsinki, Finland. Apple cider vinegar is rich in citric acid, making it also useful for preventing obesity and relieving fatigue.
For fermentation, we use a natural yeast, HIROSAKI-UNIVERSITY SHIRAKAMI YEAST, collected in the local Shirakami-Sanchi area, known for being the first in Japan to be added to UNESCO's World Heritage List. It is naturally and slowly fermented using the same-old traditional method, harnessing the cool climate of Tsugaru. The vinegar is then matured in oak casks for several months.
Freshly made vinegar tends to have that typical pungent acidity and smell called 'vinegar curd', but cask ageing makes it more mellow.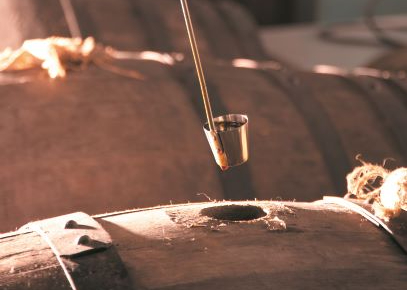 We used balsamic vinegar as a reference for this cask ageing. Balsamic vinegar is a type of fruit vinegar that is matured in casks for several decades.
We wanted to create an 'apple version of balsamic vinegar' using the wonderful apples of Hirosaki. Thus, we ended up giving birth to 'Balsamy Apple'. Aged in casks for two years, it is a product you can enjoy for its rich sweetness and unique aroma.
Among our product range is the Aomori Switchel. This product combines apple cider vinegar with honey and ginger, plus the health and beauty ingredient proteoglycan.
Proteoglycans are said to have higher water retention and suppleness than collagen and hyaluronic acid, two well-known skin-moisturising ingredients. It is attracting great popularity as an effective ingredient for beautiful skin and reducing joint pain. But it is hard to extract and was once said to be expensive, costing some 30 million yen per gram to produce.
However, the late Professor Keiichi Takagaki of Hirosaki University later developed a method for extracting it from salmon nasal cartilage, significantly reducing the cost and making it commercially available.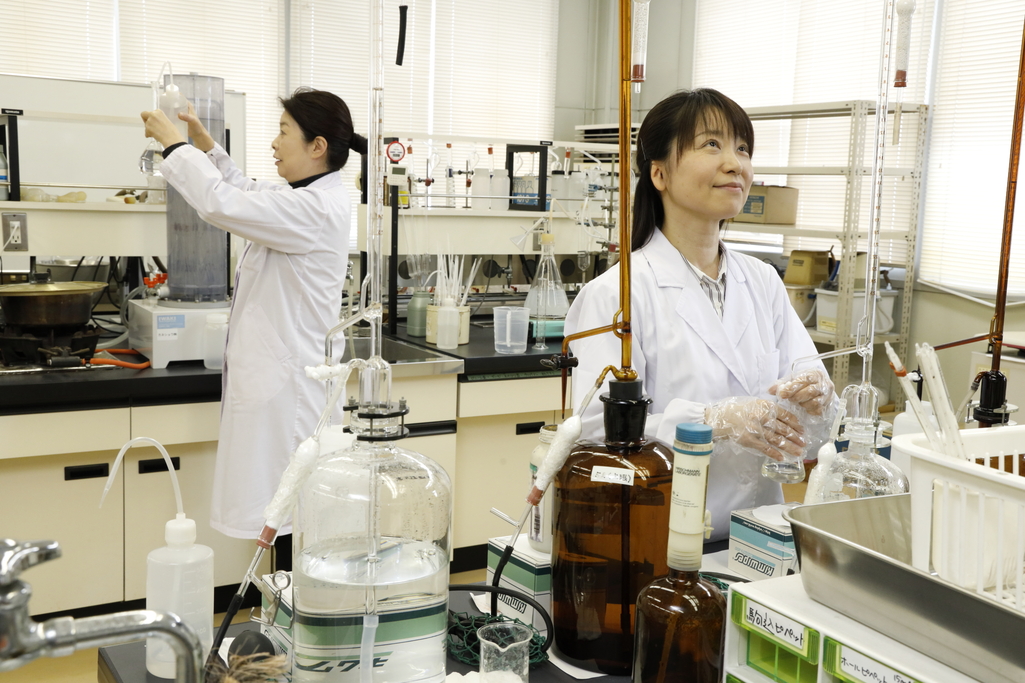 The Association for Promotion of Aomori PG, where I serve as chairperson, has been working to promote Aomori PG (proteoglycan) from Aomori as a prefectural industry to strengthen its brand power.
We are also active in marketing 'Megami Ringo' (=Goddess Apple), which claims to be a proteoglycan anti-ageing product alongside Switchel.
Based on the Balsamy Apple process, this is one of our best works that can contribute to your beauty and health while enjoying the rich apple flavour created by the cask ageing process. The product does not contain any sweeteners, but you can still fully relish the sweetness derived from the apples.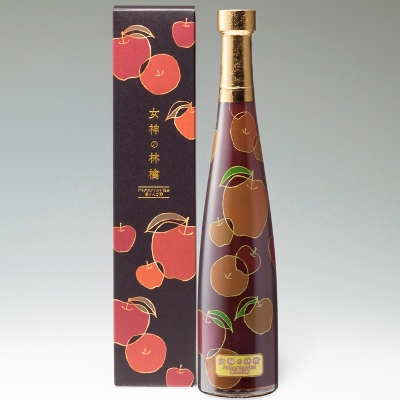 Our products are basically not regularly sold in supermarkets except in some parts of the prefecture.
We believe it is a kind of product that conveys its charms by telling the customers directly about the product's features and having them taste it. That is why, we focus on selling the product at food fairs in department stores and as Aomori souvenirs. I, myself, have visited Kuala Lumpur, Malaysia, many times where I have sold the Megami Ringo in department stores.
They are currently available on a trial basis in Malaysia at Don Don Donki, but we are looking to expand sales even further in the future.
Our long-brewed apple cider vinegar lineup is highly functional, giving you a rich and full-flavoured apple taste. By all means, we would definitely love for many Muslims to give them a try.
< Company Profile >
Company name: Kanesho Co., Inc.
Head office: 15-23 Kuranushicho, Hirosaki, Aomori
Business outline: Manufacture and sale of vinegar, soy sauce, miso, sauces, health foods, tsuyu and tare products
Official HP: Kanesho Co., Inc.
Online shop: Kanesho Co., Inc. Online Shop
Related Article:
Halal food of Japan assemble! 9th Halal Market Fair Report


We have a network of Japanese companies keen to expand into the Halal market in Malaysia & Indonesia.
If you are interested in connecting with sustainable technology companies in Japan, simply JOIN the network from below. We will match the right one for you!