Halal Japanese food & wholehearted hospitality for Muslims in Miyajima, Miyajima Yamaichi
Home to the World Heritage Site of Itsukushima Shrine, Miyajima in Hiroshima Prefecture is a popular tourist destination known as one of the three most picturesque places in Japan. Miyajima Yamaichi Co., Ltd., which runs a restaurant and ryokan (traditional Japanese inn), provides Halal Japanese food and prayer space for Muslims visiting Miyajima.
Let's discover how they came to accommodate Muslims and their future prospects straight from President Teppei Yamamatsu.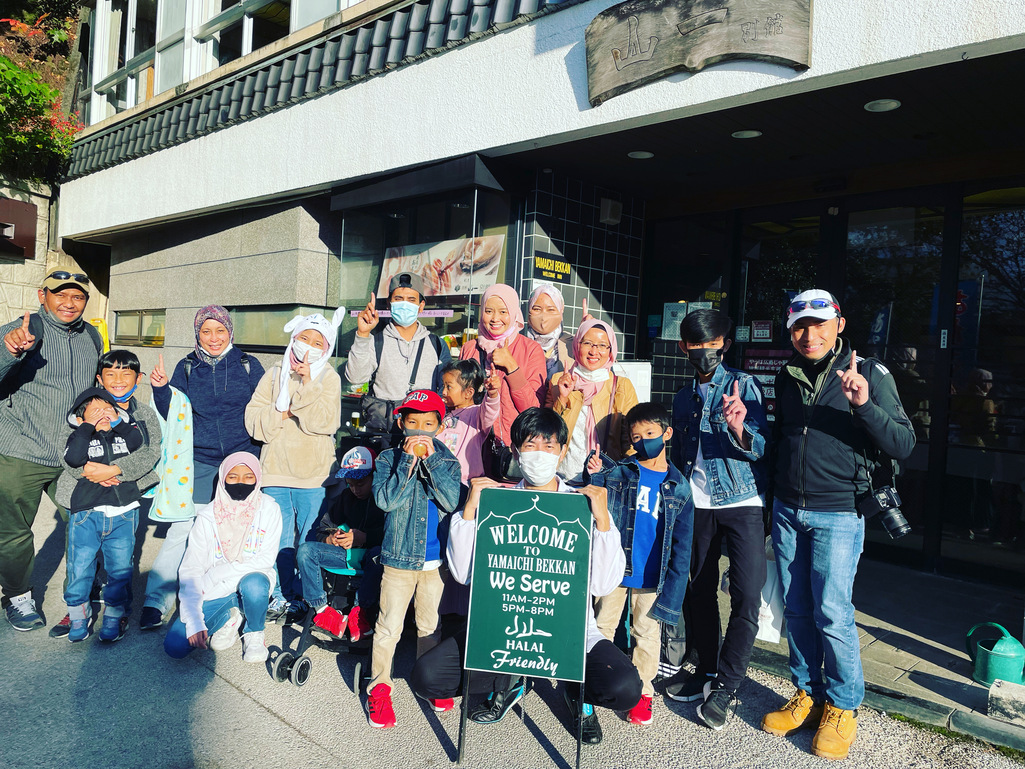 We operate two restaurants, the Yamaichi Honten and the Yamaichi Bekkan (restaurant-ryokan), serving Halal Japanese food to Muslims.
The Yamaichi Honten mainly handles group bookings. But in the future, we plan to set up a system where customers without bookings can also casually visit the restaurant.
What led us to provide Muslim services was when we saw a hijab-wearing woman praying on a mat by the roadside.
Hiroshima Prefecture has attracted many international students and workers from Islamic countries such as Malaysia and Indonesia. Nevertheless, I felt that the current situation of people having to pray outdoors in unsanitary conditions is a great shame for Japan, a country known for its culture of hospitality.
This is why we prepared an 18-mat (about 29.16m2) Japanese-style room with a washing facility for prayer. Visitors are welcome to use this room outside of opening hours, even if they are not dining in. Compasses, mats and towels for wiping feet are also available.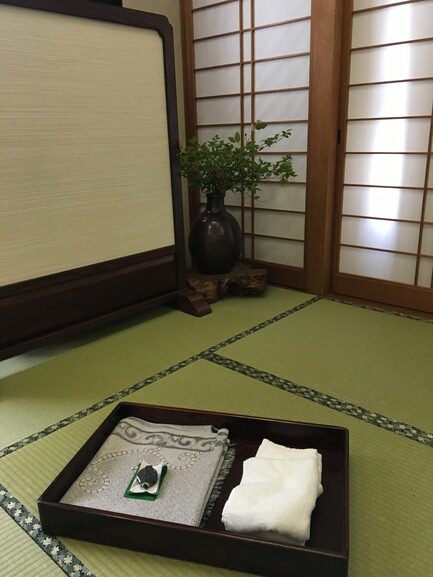 With our experiences in accommodating diverse diets such as kosher, vegetarian and vegan to the best of our ability, we also began working on Muslim-friendly meals, including changing ingredients and using separate cooking utensils. Thankfully, many Muslims in Japan have been using our services even during the Covid-19 pandemic, which has helped us to update our experience in catering to Muslims.
Because we want our guests to enjoy the food that Japanese people eat, we do not have a separate Muslim-specific menu. We can offer almost all dishes on the menu, except for a few unsuitable foods, like sake steamed rice.
With the help of Associate Professor Azam (a Malaysian Muslim) of Hiroshima City University, we are planning to take our Muslim-friendly measures even further by completely separating the kitchen for non-Halal menu items.
One of the favourites among Muslims is the Halal wagyu beef.
We have the best and tastiest wagyu beef with a high B.M.S. (Beef Marbling Scale is used to grade the beef quality) of A5 grade. And we would love to have many more Muslims try them.
Alongside wagyu beef, we also want to recommend other Miyajima specialities such as conger eels and oysters.
Raw oysters seem to be a mission impossible for those who have never eaten them. Even if we do our best to promote their charms in English, the food doesn't really appeal to people. Many choose wagyu beef. We are searching for ways to make them appealing to Muslims that will somehow motivate people to take up this "challenge".
Plans are also in the pipeline to open a Halal shop selling snacks and other items suitable as souvenirs or food for travel.
We wish to make Miyajima in Hiroshima Prefecture a safe and enjoyable tourist destination for many Muslim tourists visiting Japan.
At Miyajima, we do everything we can to ensure that Muslims can enjoy sightseeing and Japanese food comfortably.
Need some help? We'll take care of it! Come and visit us when you are in Miyajima. You are always welcome.
< Business Profile >
Company name: Miyajima Yamaichi Co., Ltd.
Head office: 1162-3 Miyajimacho, Hatsukaichi, Hiroshima
Business outline: Operating restaurants and accommodation facilities
Official HP: Yamaichi Honten (restaurant)
Yamaichi Bekkan (restaurant-ryokan)


We have a network of Japanese companies keen to expand into the Halal market in Malaysia & Indonesia.
If you are interested in connecting with sustainable technology companies in Japan, simply JOIN the network from below. We will match the right one for you!