Muslim bento in Yonezawa, To let tourists enjoy local Yonezawa food
Under the SDGs philosophy of 'No One Will Be Left Behind', students from Kurino Gakuen High School in Yonezawa City have been developing Halal bentos (lunchboxes) since this spring, so that Muslim travellers can enjoy local food in Yonezawa.
What kind of a place is Yonezawa? Scroll down to find out more!
The students researched what ingredients can be used and came up with the recipes in cooperation with Kacchan No Daidokoro (かっちゃんの台所), an agro-processing facility at Michi-no-Eki*1 Yonezawa. The bento contained five dishes using local ingredients, such as taro with mentai*2 mayonnaise dressing.
On 5 May, they held a sampling event at the school, receiving positive responses from the Muslim participants.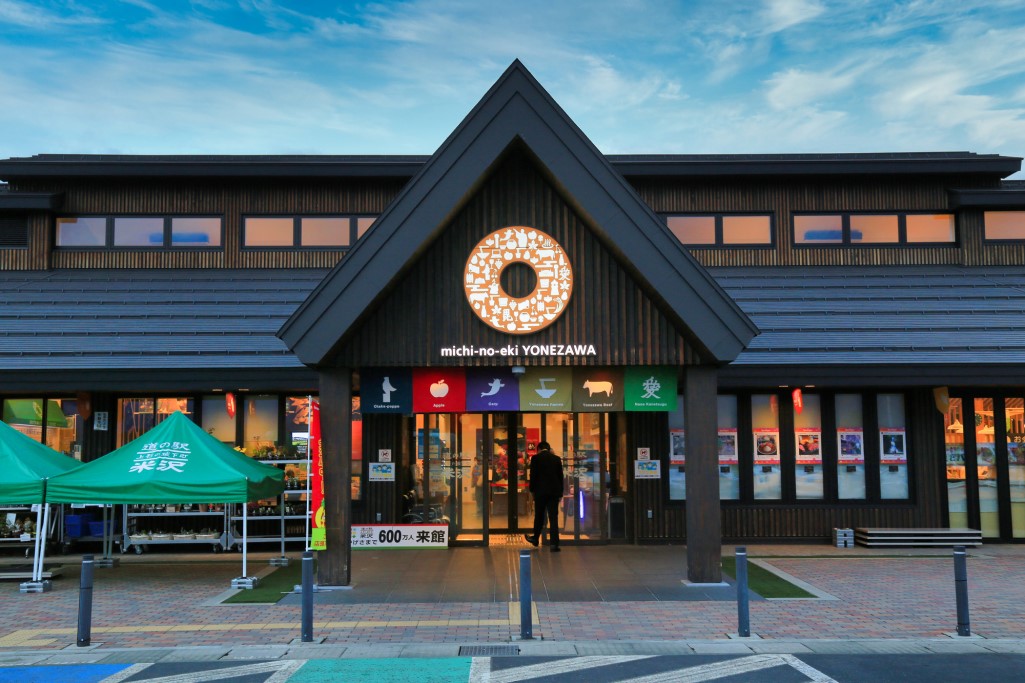 Going forward, they are looking to explore product names, ingredients and such, with plans to sell them at Michi-no-Eki Yonezawa. With such initiatives underway, Muslim tourists can enjoy sightseeing in this area more comfortably.
If you don't know where to visit, here are some suggestions to get you started for your Yonezawa Trip.
Where is Yonezawa?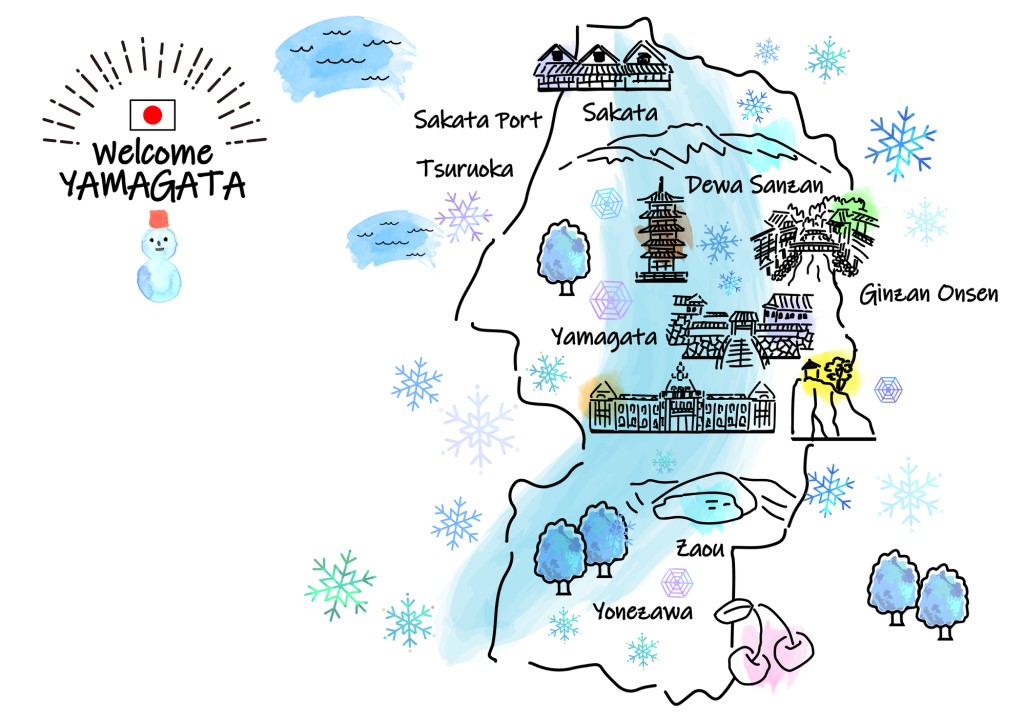 Rich in history, Yonezawa is a city at the southern end of Yamagata prefecture (in the Tohoku region), which was once ruled by the powerful samurai Uesugi clan in the 17th century. It is well-known for its traditional cloth weaving and nationally acclaimed beef.
You can get here by the JR Yamagata Shinkansen (bullet train) from Tokyo Station to Yonezawa Station (duration: about 2 and a half hours). Flight is also a possible option depending on your budget.
Travel to Japan's Civil War Era: Matsugasaki Park (Yonezawa Castle Ruins)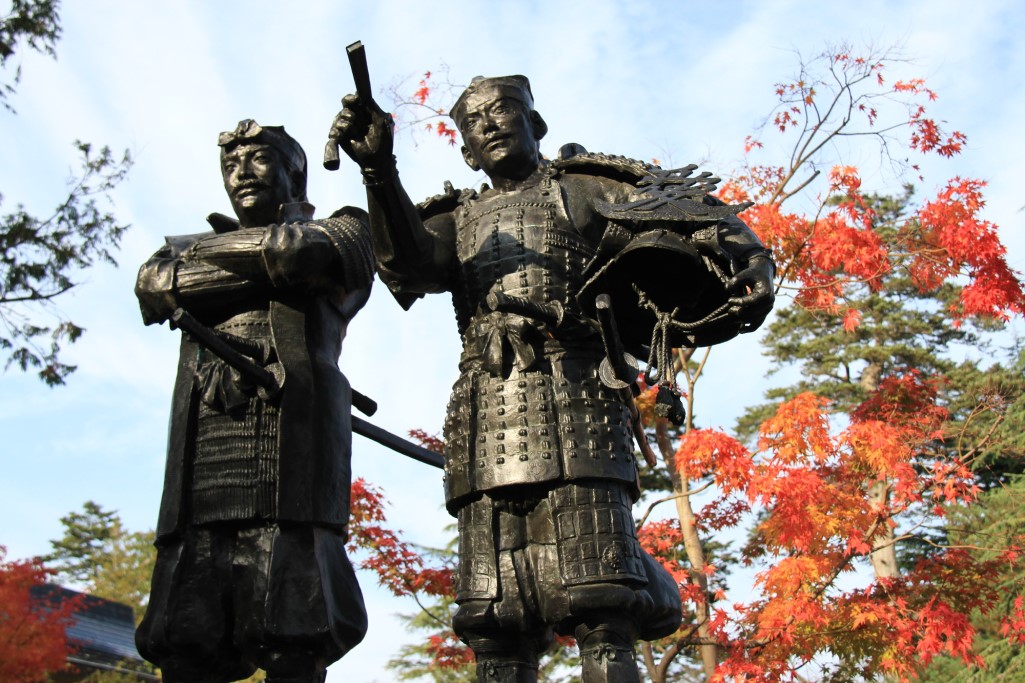 Yonezawa Castle Ruins is one of the most popular tourist attractions in Yonezawa, connected historically with the samurai Uesugi clan. Here lies historical sites perfect for history buffs, such as Uesugi Shrine, Uesugi Shrine Museum (with important cultural assets), and statues of the powerful warlords (Date Masamune, Uesugi Kenshin, etc.). BUT that's not all…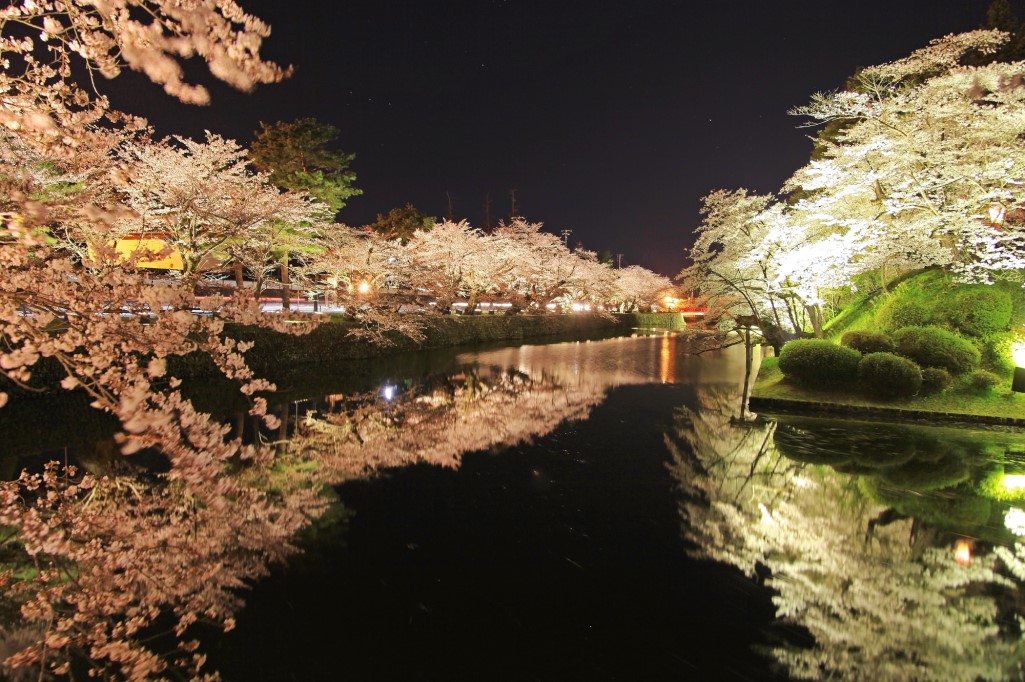 In 1873, the castle was demolished and reopened to the public as a park in 1874.
In this ruin, there is also Matsugamisaki Park, with its water-filled moat (20-36m wide/800m long). The park is one of Japan's most popular cherry blossom viewing spots, with 250 cherry trees blooming along its moats in mid to late April.
At night, you can enjoy a breathtaking view of the illuminated cherry blossoms and the red bridge reflected in the water!
| | |
| --- | --- |
| Location | 1-4-13 Marunouchi, Yonezawa, Yamagata 992-0052 |
| Business hours | Opens all-year |
| Prices | Free admission |
| Website (Eng) | https://yamagatakanko.com/en/attractions/detail_2314.html |
Make A Souvenir with Natural Safflower Dyeing: Waku Waku Kan
During the mid-Edo period (18th century), safflower (called Benibana in Japanese) became rooted in Yamagata prefecture, leading it to becoming the biggest safflower-producer in Japan. And making safflower dyeing (Benibana-zome; 紅花染め) business very popular.
Fun fact: the flower is designated as the prefectural flower of Yamagata.
At the Waku Waku Kan (わくわく館), you can make your own souvenir (handkerchief or scarf) using the traditional safflower dyeing method. The shop also offers a hand-weaving experience.
The staff will guide you carefully and attentively through the process until your work is completed.
Once finished, you can take it home with you!
Location
1-2-37 Gobyo, Yonezawa, Yamagata 992-0055
Business hours
9:30am – 4:30pm(last registration at 3:30pm)
Closed on Wednesdays
Prices
Cotton handkerchief: 1,100 yen (incl. tax) / around 30min.
Silk scarf*: 2,750 yen (incl. tax)~ / around 40min.
*vary depending on the length
Booking
Required
Website (Eng)
https://www.wakuwakukan.co.jp/benibanasome/
Rediscover Your Inner Child with Snow: Dondendaira Snow Park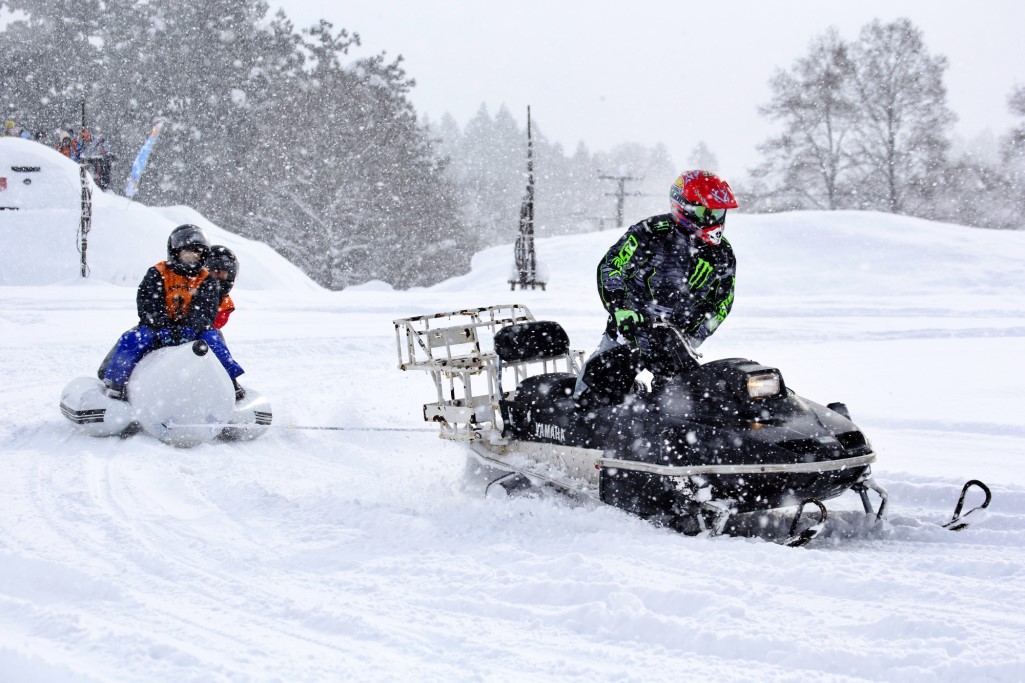 A snow park hidden away in isolated Iide Town, which is one of the leading areas for heavy snow, in the south of Yamagata Prefecture. This is a great spot if you want try something else than skiing or snowboarding.
You can play tons of exciting snow activities here, suitable for adults and children, such as snow trekking, banana boats and giant snow slides. And the most popular activity here is the SNOW MOBILE experience.
NO experience, NO problem! The instructors and staff will be ready to help everyone have great winter fun.
Location
3341 Hagyu, Iide Town, Yamagata
Business hours
10:00am – 4:00pm
Open on Saturdays, Sundays, Holidays during the period
Prices
Adult (junior high school students and above) : 500 yen
Primary school students : 300 yen
Preschoolers (3 y.o. to before entering primary school) : 300 yen
*You can use the snow slide, struck out, and snowshoes with this ticket.
*A separate coupon is needed for snowmobile and banana boat riding.
*Preschoolers cannot ride snowmobile and banana boat alone
*Check out more fee options in its website
Website (Eng)
https://www.visityamagata.jp/en/event-iide-snowpark-en/
Tell us in the 'Leave A Reply' section on what kind of sightseeing spots or activities you would like to try in Japan!!
*1 Michi-no-Eki (roadside station): a government-designated rest area found along roads and highways in Japan
*2 Mentai or mentaiko: pollock cod roe


We have a network of Japanese companies keen to expand into the Halal market in Malaysia & Indonesia.
If you are interested in connecting with sustainable technology companies in Japan, simply JOIN the network from below. We will match the right one for you!