Halal-certified free-range dairy products, Nakahora Dairy Farm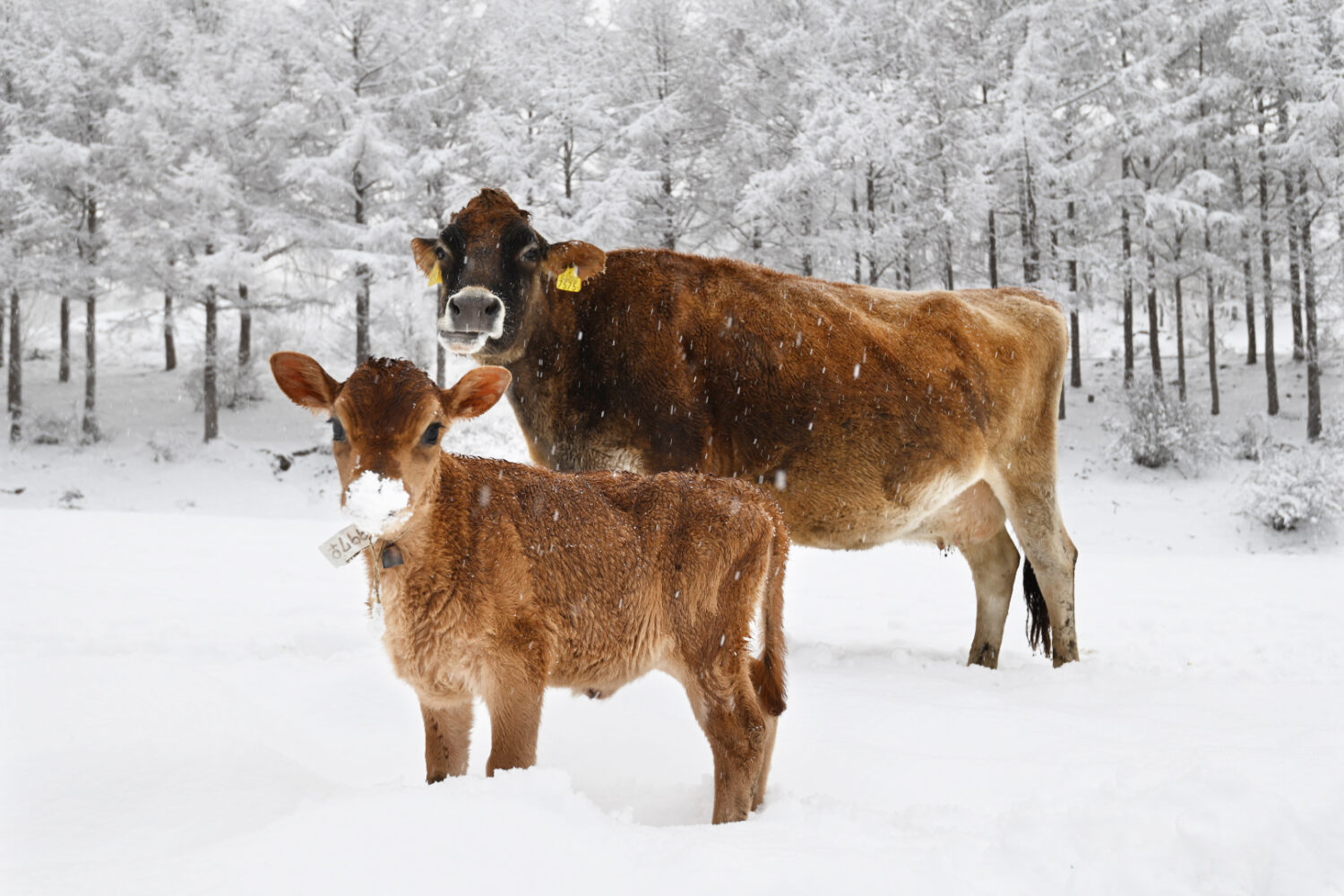 Nakahora Dairy Farm (located in Iwaizumi, Iwate) is among the very few natural grazing dairy farms in Japan. They have a range of dairy products from milk to yoghurt, ice cream, pudding and butter.
In November 2013, the farm obtained Halal certification, making their products suitable for everyone, even Muslims. They renew the certificate every year since then.
We interviewed President Okada of the dairy farm to know more about the nature of natural grazing dairy farming (a rarity in Japan). How he became involved with it and the current situation of Halal products amid the Covid-19 pandemic.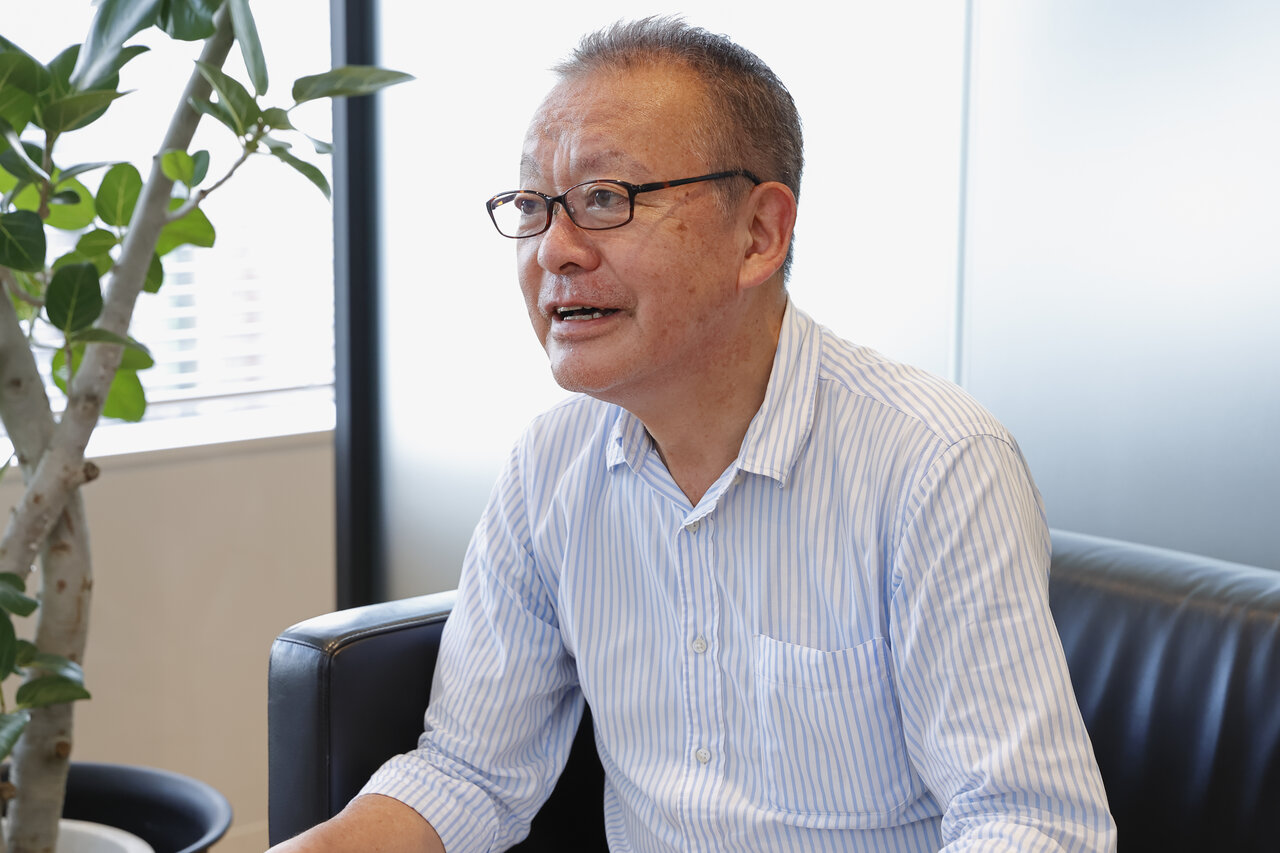 When you go to supermarkets in Japan, you will find many kinds of milk on sale. Some have the farm's name as the product name itself. Some have the words "Delicious" or "Fresh". While others highlight their production method, such as "Pasteurised" or "Unadjusted Component (whole milk)".
Regular milk in supermarkets often comes from cows fed on corn and compound feed that they would not normally eat. And for the sake of productivity, the cows are raised in barns where they have little room to move, with little opportunity to exercise.
click to enlarge image
At Nakahora Dairy Farm, the cows spend 24 hours a day/365 days a year on the hills and only come down for milking. Although the farm has a milking shed, it has no barns. The cows eat wild grasses, such as zoysiagrass, and leaves grown on the hills. Drinking water are fresh mountain water and groundwater, so there is no risk of chlorine entering their water. As for breeding, the farm use natural breeding, natural calving and breastfeeding. Both mothers and their calves live strong and healthy lives as they should in their natural environment.
According to Mr. Okada, this style of dairy farming is few even in Europe and America now, and only about 4 or 5 dairy farms in Japan operate on a distribution basis.
"The value of what we humans eat is in how the food is made. Being able to know the whole process of a product should be essentially important.", a memorable remark by Mr. Okada.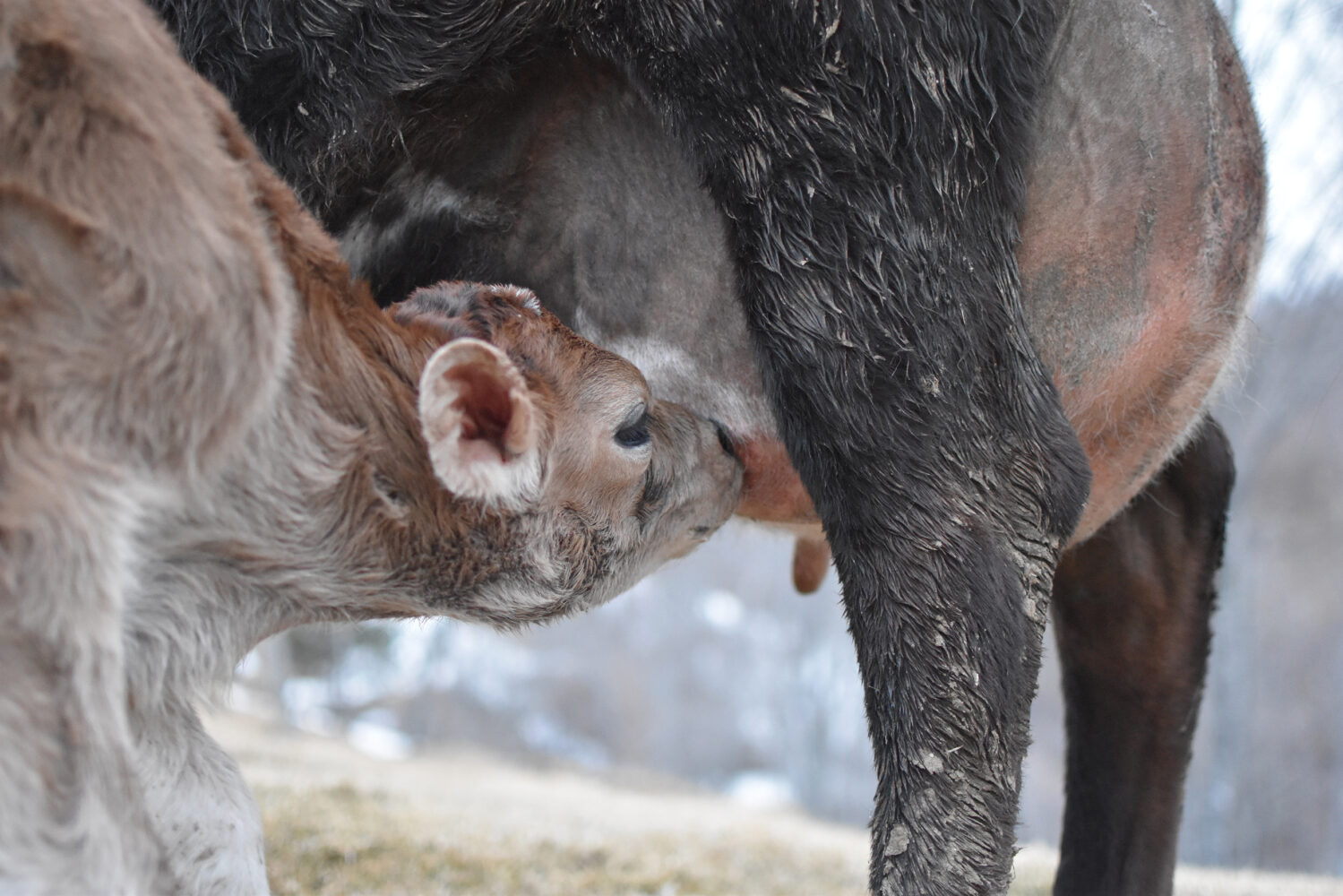 Sharing the grass we humans cannot eat in its original form by turning it into delicious milk. And provides us with meat as a good source of protein. That's what cows are.
To make one litre of milk, a mother cow said to pump 400-500 litres of blood throughout her body. For the sake of her beloved child, the mother cow drains her life to produce milk.
At Nakahora Dairy Farm, calves are breastfed for the first two months of their lives, as the farm considers "taking away the drinking amount of the calf during lactation is unwise". They only milk about 6-8 litres a day from one mother cow, about 1/4–1/6 of a typical farm's amount.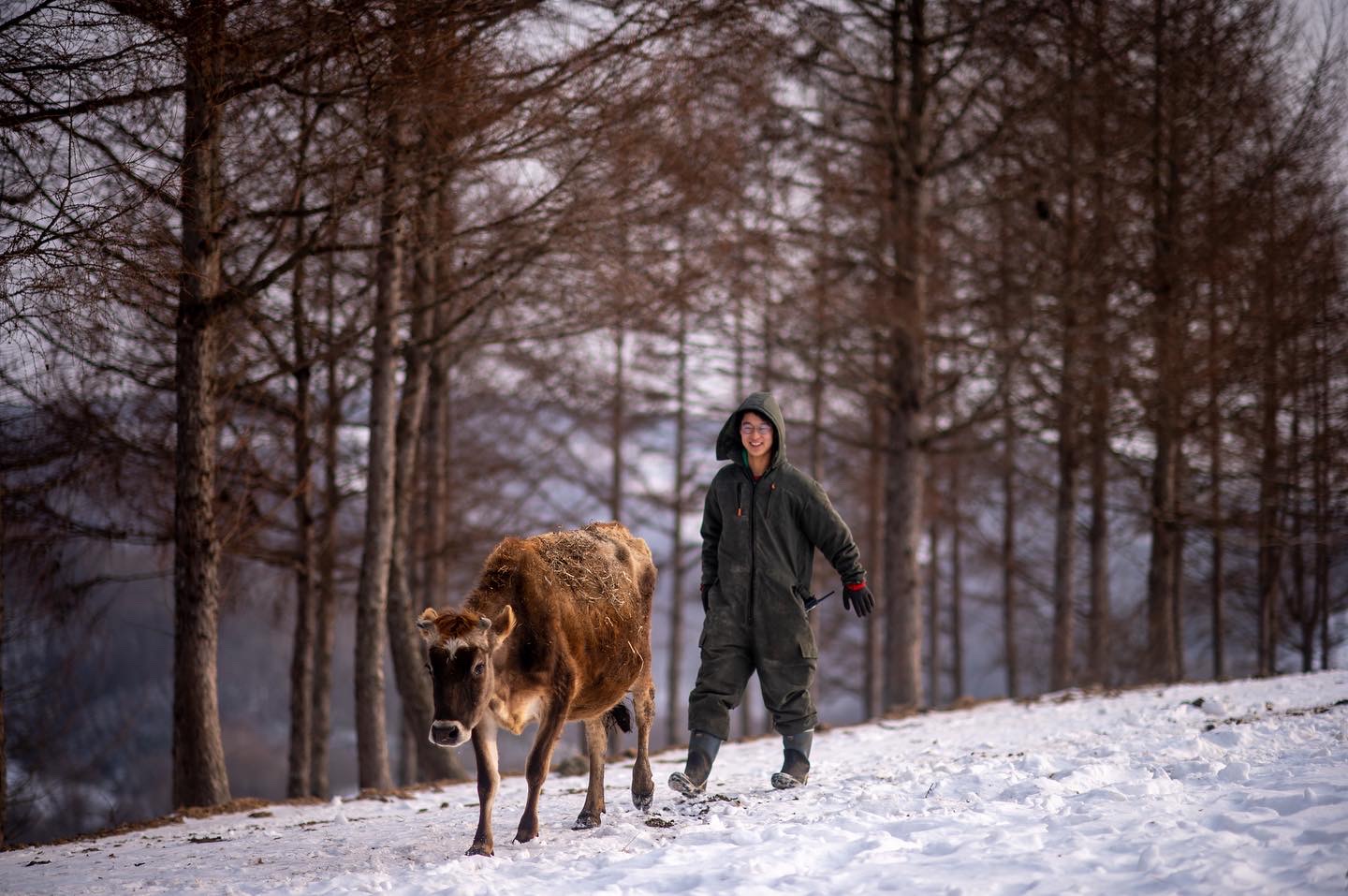 The Nakahora Dairy farm was established in 1984 by Tadashi Nakahora. It took about 5 years to lay the foundation for the farm's current "All year round day-night Grazing" style.
Meanwhile, Mr. Okada came from a completely unrelated industry to the farm. In 1987, he founded LINK INC. in the editorial and advert design world. In 1996, after the bubble economy burst, he started providing web hosting and internet phone services. His first encounter with Nakahora Dairy Farm was through his online mall set up in 2004.
Mr. Okada recalls looking back on his encounter with the farm. "According to the management policy of providing proper foodstuffs, the purchasing staff at the time found this dairy farm, saying it had good milk". "When the staff introduced me to the farm, I instantly felt the farm was incredible, and that such a decent producer should be supported".
In December 2009, he decided to support Nakahora Dairy Farm as LINK. The following year, in February 2010, Mr. Okada set up an agricultural production corporation [APC], Corporate Farming Research Institute (株式会社企業農業研究所), and have been running it ever since.
After 37 long years in charge of the farm since its establishment, Mr. Nakahora retired last year, in 2021. He is now involved as a consultant.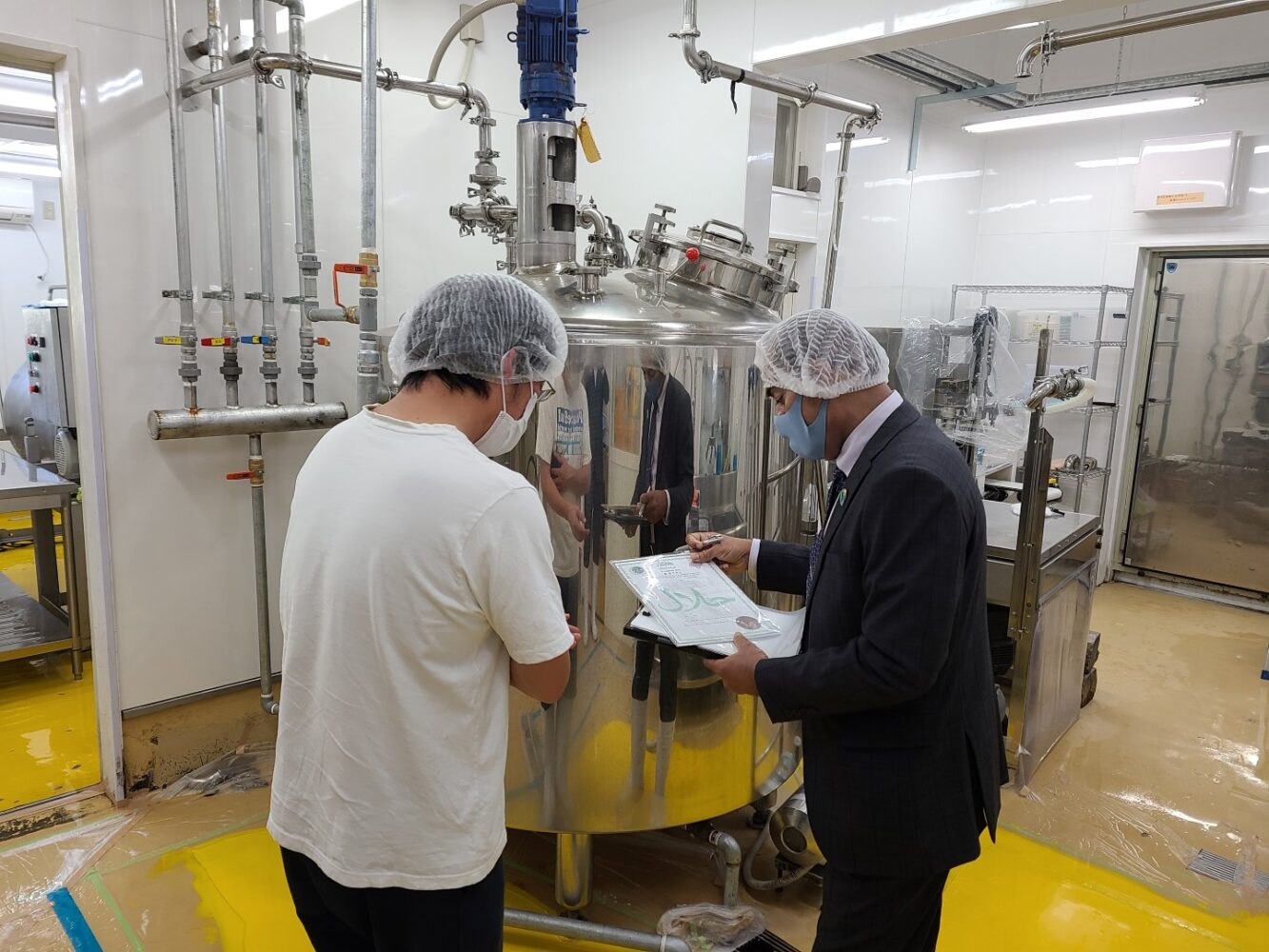 click to enlarge image
Mr. Okada said regarding the Halal certification: "We obtained this certification with an understanding that our products are not only suitable for Muslims, but also clarify the production process and proves we are making our products properly". At the moment, Nakahora Dairy Farm's products are only sold to Japanese people, with Japanese-language support. He added, "We have only supplied ice-cream cups to the Halal market once in the past, for an order placed by an airline".
Speaking about his hopes for Halal tourism, he commented: "The reality is that Muslims don't often have the chance to visit this farm, which is said to be 'the furthest place in Japan from Tokyo by time.'"
As for the impact of the COVID-19 pandemic, he said: "We used to have shops in several department stores. But they kept shutting down as visitors decreased. Now we only have a shop on the basement floor of Takashimaya's new building in Nihombashi, Tokyo". The farm holds out hopes for things to return to normal after the pandemic ends, for recovery of inbound traffic and for further growth in Muslim demand.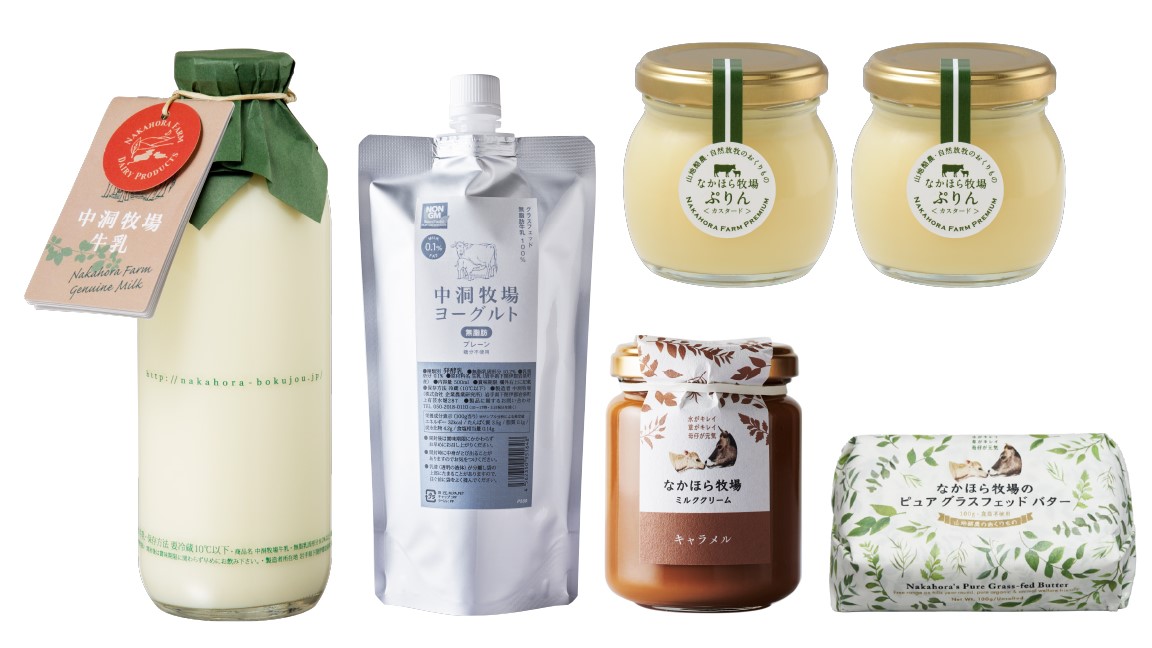 Product Ex: Assorted Set–popular online purchase (refrigerated delivery, free shipping) JPY 7,150 tax included
1 Pure Grass-fed Butter (Normal)
1 Nakahora Dairy Farm Milk 720ml
1 Non-fat Yoghurt
1 Milk Cream (Caramel flavour)
2 Custard Pudding
<Company Profile>
Company name: Nakahora Dairy Farm (APC Corporate Farming Research Institute; 株式会社企業農業研究所)
Head office: Mizubori 287, Kamiugei, Iwaizumi, Shimohei District, Iwate 027-0505
Tokyo office: 14F The Argyle Aoyama, 2-14-4, Kitaaoyama, Minato City, Tokyo 107-0061
Business outline: Producing/rearing/selling grazing dairy cows, Producing/selling milk, dairy and related products, Providing practical guidance and training for grazing dairy farmers, Cooperating in practical research on beef cattle production and animal welfare, Researching/applying natural farming methods without any use of pesticides and fertilisers
Official HP: Nakahora Dairy Farm


We have a network of Japanese companies keen to expand into the Halal market in Malaysia & Indonesia.
If you are interested in connecting with sustainable technology companies in Japan, simply JOIN the network from below. We will match the right one for you!