Free Halal Certificate, Less strain on Muslim consumer & business
Nanao Confectionery obtained a "Free Halal Certificate" for its products. Fukuoka Masjid issued the halal certificate free of charge to ease the burden on companies and Muslim consumers.
Nanao Confectionery Co., Ltd. obtained a "Free Halal Certificate" for its product "Sakura Senbei [rice cracker]" after an assessment by Fukuoka Masjid Al Nour Islamic Center.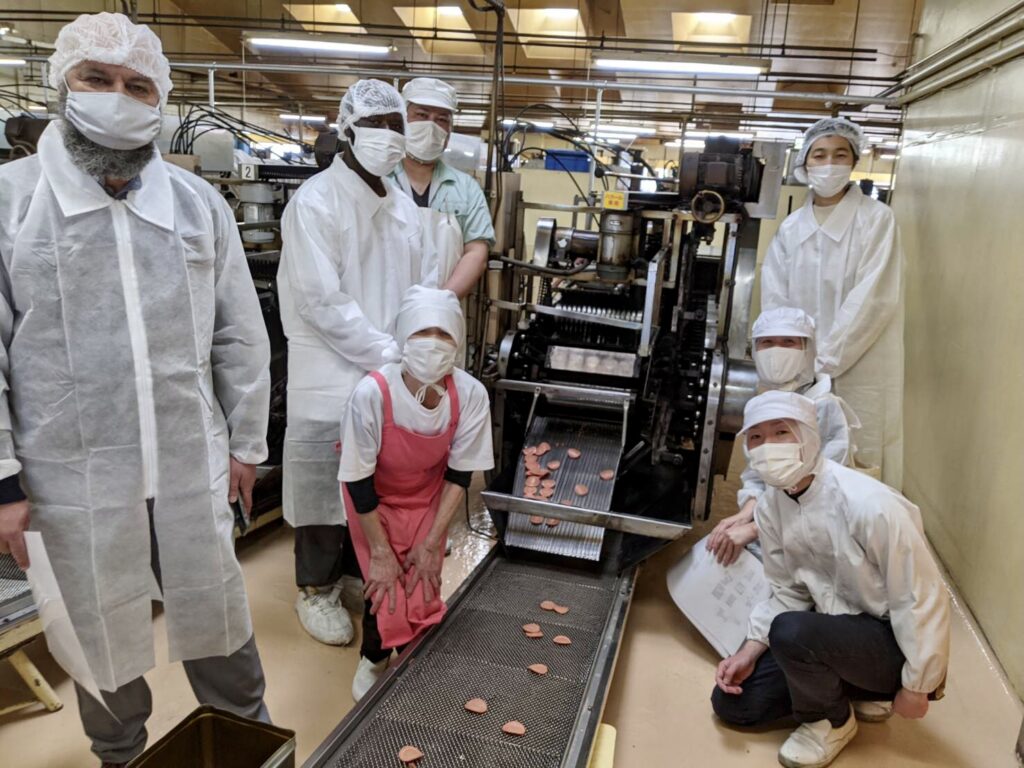 The halal certification acquired with the support of a professor from Kyushu International University, resulting in some of the baked sweets lines to be exclusively halal.
Nanao Confectionery is one of the leading manufacturers of wheat flour baked sweets in Japan. To acquire the halal certificate, they have had meetings with Muslim students to exchange opinions on product development. They have been very accommodating to Muslims.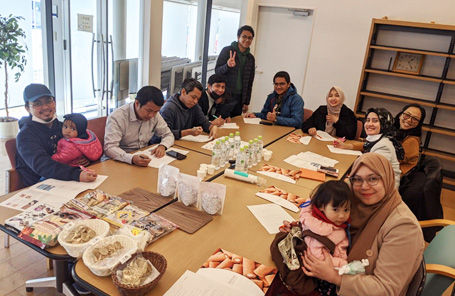 Costs of acquiring halal certificates are the cost of the product, which reflected in the price. It can put a burden on both the company and the Muslim consumers who buy the products.
The free halal certification by Fukuoka Masjid is a great initiative. It helps reduce the product prices bought by Muslim, also lessening the burden on halal product manufacturers.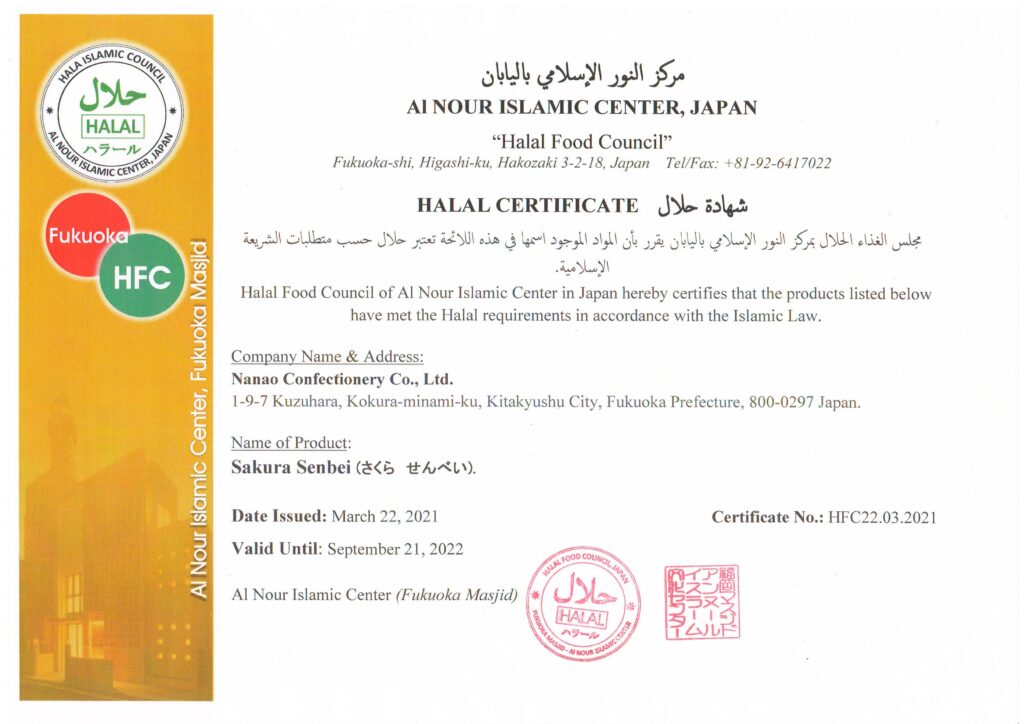 ---
We have a network of Japanese companies keen to expand into the Halal market in Malaysia & Indonesia.
If you are interested in connecting with sustainable technology companies in Japan, simply JOIN the network from below. We will match the right one for you!