Malaysian Muslimah chasing her dream in Japan
Living abroad is a valuable experience as one sets off to a foreign land for many reasons: career or studies, expanding cultural-awareness, finding your true selves, and more.
Salam Groovy Japan caught up with sister Noor, a Malaysian Muslimah who shared her precious experience on her life in Japan.
Flying To Japan
"For me, happiness is living a meaningful life. If you have a passion for something, then stop wishing and just do it. Go confidently in the direction of your dream" is what driven sister Noor to pursue her dream in Japan.
Growing up watching her siblings studying Japanese language, sister Noor found herself falling in love with Japanese language and culture at a very young age. Since then, she has been watching a lot of Japanese drama, so she could listen to the beautiful sound of the language.
After finishing her studies in a medical university in Malaysia, she finally decided to come to Japan to further her studies in the medical field.
She scoured all resources: the internet, education fairs and senpai (senior) in finding a Japanese language centre, financial resources etc.
Finally, she departed for the land of the rising sun—Japan in 2019.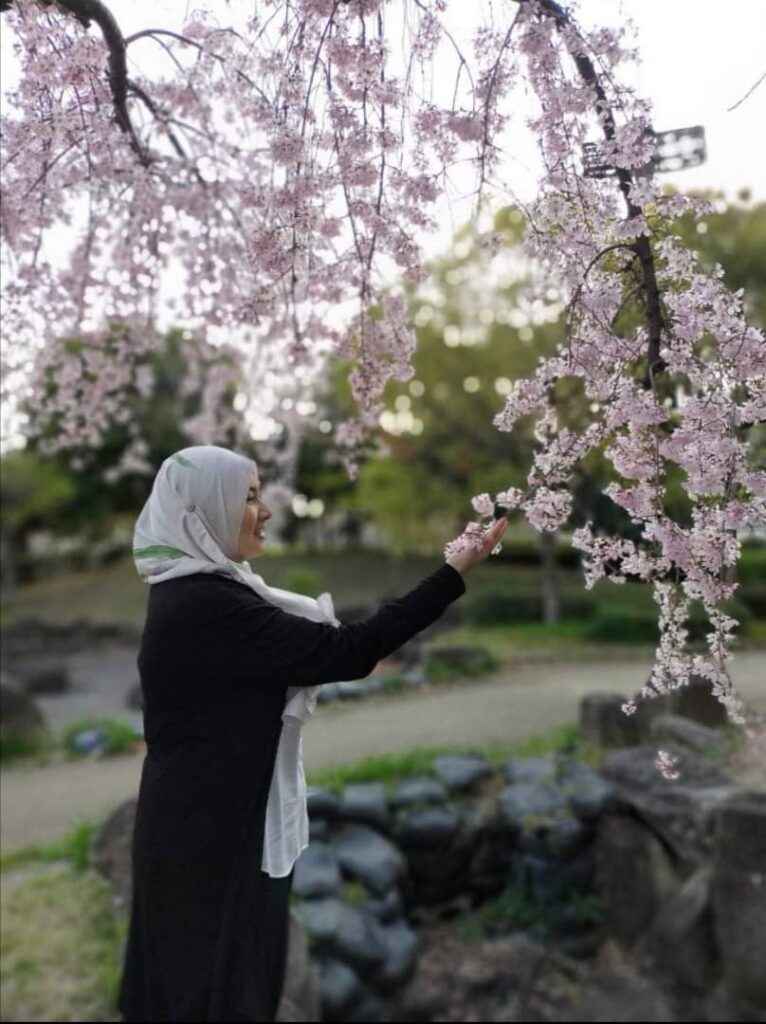 A Peek Into the Japan Life
Living as a Muslim in Japan is challenging, as many might think.
What about halal food? How to pray when you're outside?… Yes, it is pretty hard. But it is not a major issue for sister Noor.
Alhamdulillah, back in Malaysia, she received tips and know-hows on living in Japan as a Muslim from Malaysians with academic backgrounds in Osaka.
For praying, she can pray at a non-crowded place when she's out and about. There are thankfully many halal options in Osaka. Living in Japan has also encourages her to cook for herself most of the time.
Before furthering her studies in the medical field, she took up a Japanese language course at a school in Osaka. As she studied there, she did voluntary work at Japan Da'wah Centre (JDC).
Japan Da'wah Centre (JDC) is a place which provides correct information about Islam in Japanese. It is also a centre where the Japanese people get closer with the Muslim community.
By involving in administrative work and organizing events, she could exchange cultures with Japanese people and meet new people.
Deepening her love for Japanese culture and language even more.
To Be a Bridge between Doctors and Patients
Sister Noor believes that giving back to the community is a crucial element in life. She said as a Muslim, she believes that when we make other people happy, Allah will bless us with happiness and tranquility. And when we help Allah's deen, Allah will fulfill all of our needs, helping us in ways that we could never imagine.
This is what Allah has promised us in the holy Qur'an (the Islamic sacred book). In surah Muhammad verse 7, Allah states that:
"O you who have believed, if you support Allah, He will support you and plant firmly your feet." (Qur'an 47:7)
She further shared with us one of her favourite quotes:
"Happiness is not a goal. It is a byproduct of life well-lived."
Standing by the motto, she wants to help the foreign community in Japan with her medical knowledge and Japanese skills.
Some foreign nationals tend to hesitate to go to the doctors because medical jargons can be hard to understand, especially in a language you have still not mastered. She believes language shouldn't be a hurdle for people to seek medical treatments.
Thus, she is continuing her studies to put her medical specialty and Japanese language into use, so she can help those in need.
With her friend recommendation, she secured a job as an educator to teach English, Japanese and Islamic values to children at a Muslim-friendly academy.
Towards her dream, she plans to work while furthering her studies in medicine in Japan.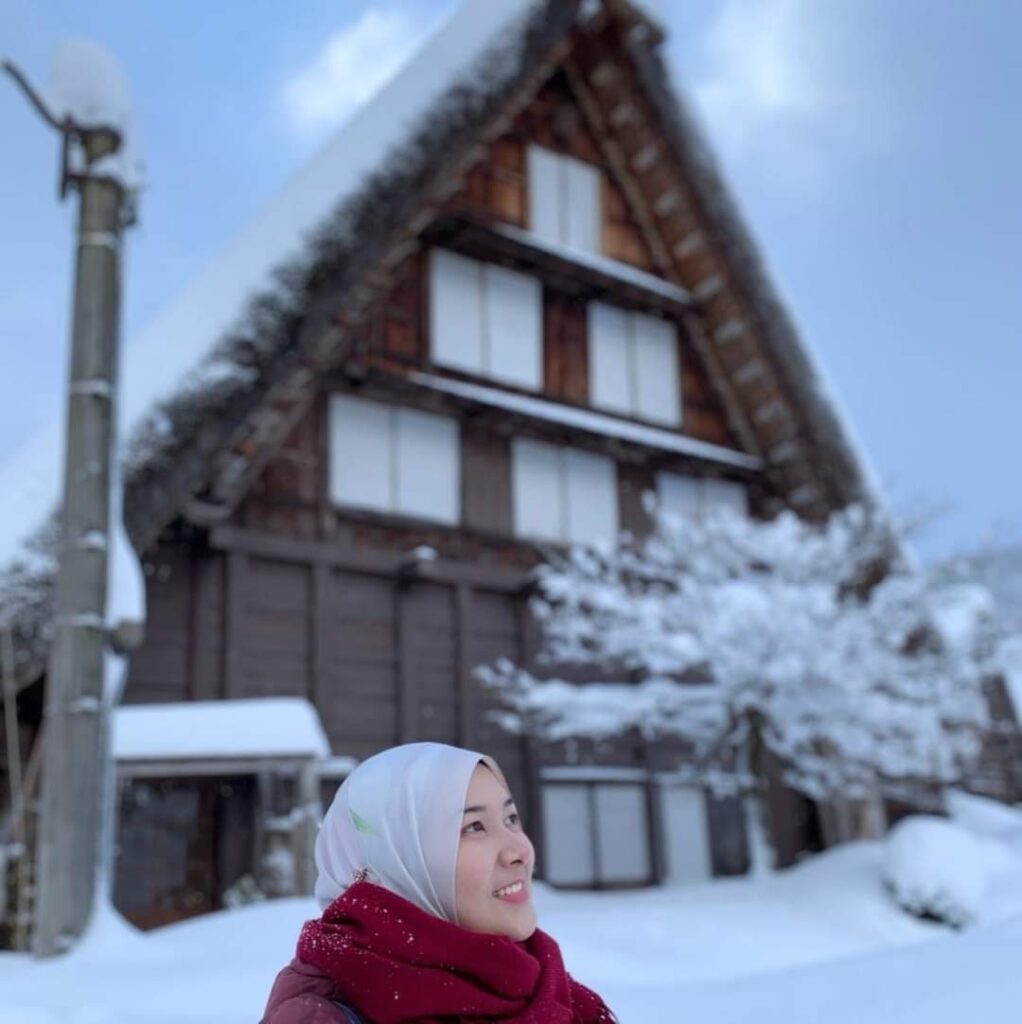 A Piece of Advice
Here's a little advice and encouragement from sister Noor to those pursuing their dreams.
Starting a life abroad can be worrisome or terrifying. But you should just be confident and do what you're passionate about.
When you do the things you're happy about, it will all be worthwhile.
For those worrying about financial resources, the internet is a useful platform. You can find out a lot of scholarships provided by Malaysian and Japanese governments, such as MEXT. Some Japanese companies also give out scholarships to those who want to continue their studies in Japan.
Salam Groovy Japan would like to thank Sister Noor for her time to have the interview with us. We also want to give our best wishes and prayers to her. May everything goes well for her in her journey in Japan.
All the best, Dr. Noor!


We have a network of Japanese companies keen to expand into the Halal market in Malaysia & Indonesia.
If you are interested in connecting with sustainable technology companies in Japan, simply JOIN the network from below. We will match the right one for you!