Halal vending machine Nyonya Mart, Safer food to Muslims
Nyonya Mart, a vending machine selling halal food products, has been installed in Fukuoka Prefecture.
Take a look at this halal vending machine welcomed by Muslim users.
As a country with very few Muslims, Japan has only a handful of stores that sell halal foods, while a valuable workforce from Southeast Asia and other Muslim countries support Japanese society.
Muslims living in Japan have a hard time finding halal food, so developing services that meet Muslim demands is an urgent task.
The "Nyonya Mart" halal vending machine has the potential to break through this situation in Japan. The Nyonya Mart vending machine sells only halal-certified products, allowing Muslims to purchase food with peace of mind at any time.
Prior to the nationwide launch of the Nyonya Mart, a crowdfunding campaign conducted. It raised JPY445,000 (USD4079.92) from 56 supporters, with the first vending machine installed in Takada, Itoshima City, Fukuoka Prefecture.
DEN BAGUS LLC., the company behind the Nyonya Mart, received comments from users such as, "I'm happy to be able to buy rare items", "Shopping has always been difficult, but halal vending machines are very convenient", and "I was relieved to find a halal mark".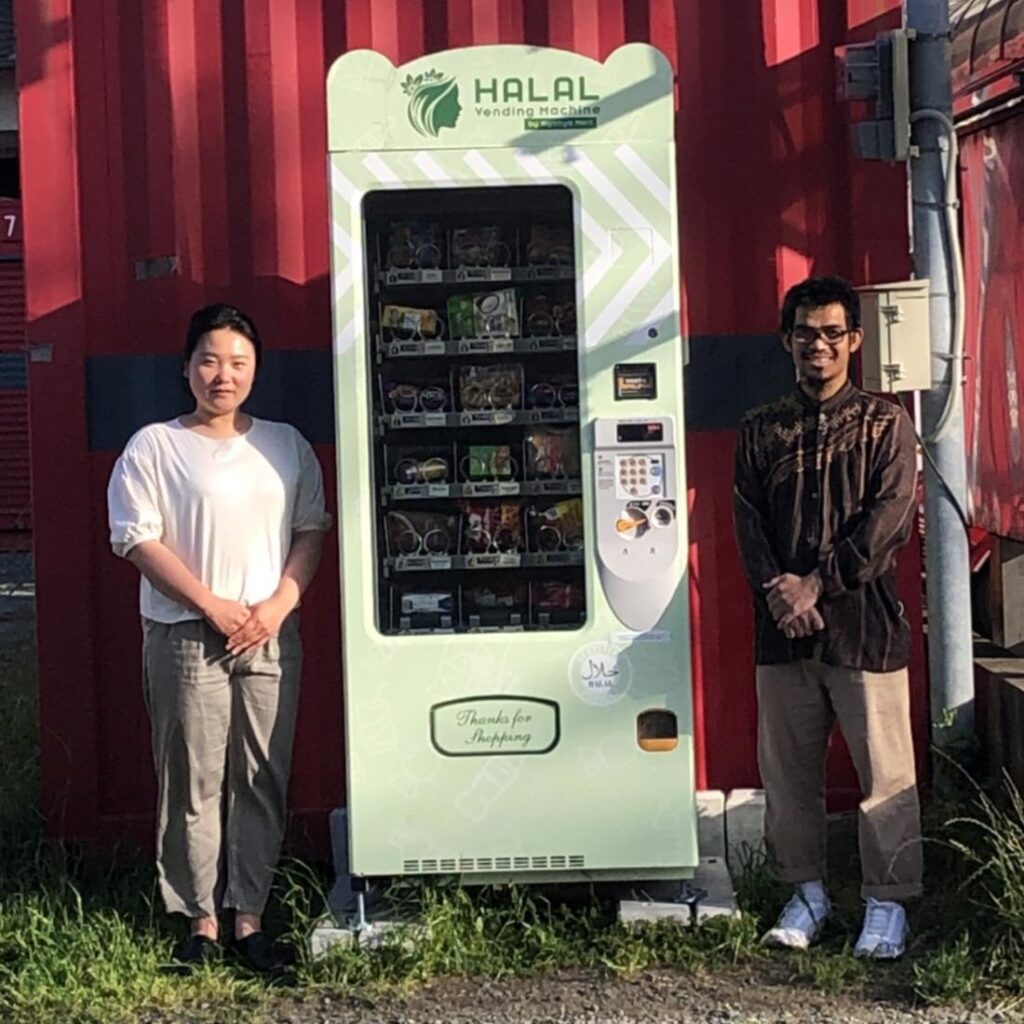 DEN BAGUS is actively engaged in selling Japanese products in its vending machine to provide Japanese food to Muslims living in Japan. Aiming to make Nyonya Mart a landmark for buying halal items made in Japan. Under the slogan "Nyonya Mart for Life in Japan", they aspires to become a part of everyday life in Japan.
DEN BAGUS is looking for businesses interested in setting up Nyonya Marts to expand the business across Japan. Franchising of it are due to begin in June. Halal vending machines for drinks and frozen products are also in the works. The vending machines will also have space for advertisements of companies and products, ensuring effective promotion to Muslim users.
Nyonya Mart's latest information, contact
https://nyonyamart.com/
info@nyonyamart.com


We have a network of Japanese companies keen to expand into the Halal market in Malaysia & Indonesia.
If you are interested in connecting with sustainable technology companies in Japan, simply JOIN the network from below. We will match the right one for you!