Donation to Otsuka Masjid, Japan Islamic Trust
We at Salam Groovy Japan have taken up the cause of donating Halal food to Muslims living in Japan who are in financial distress. Our donation this time was to the Japan Islamic Trust (JIT).
In this blog, I will show you around the mosque and the organisation activities.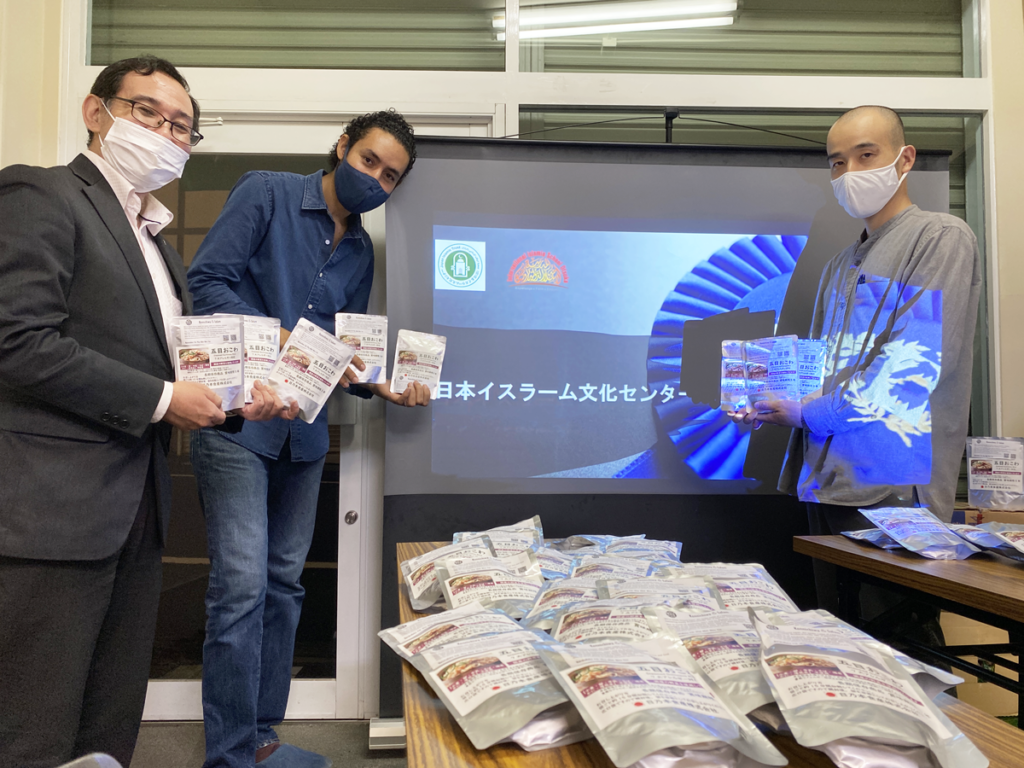 Among the 9 mosques run by JIT, we visited the Otsuka Masjid. The donated food was "Gomoku Okowa", a Halal emergency food made by Hinomoto Shokusan which can be stored for 5 years.
On the day of the visit, they kindly gave us a tour of the facility and explained what they do, so I'd like to share it with you.
MOSQUE
The General Secretary, Haroon Qureshi, showed us around the mosque, which has four floors. Each floor has a separate prayer room for men and women. Many Muslims visit on special prayer days, so they would take turns to pray since there is not enough room for everybody to pray all together at once.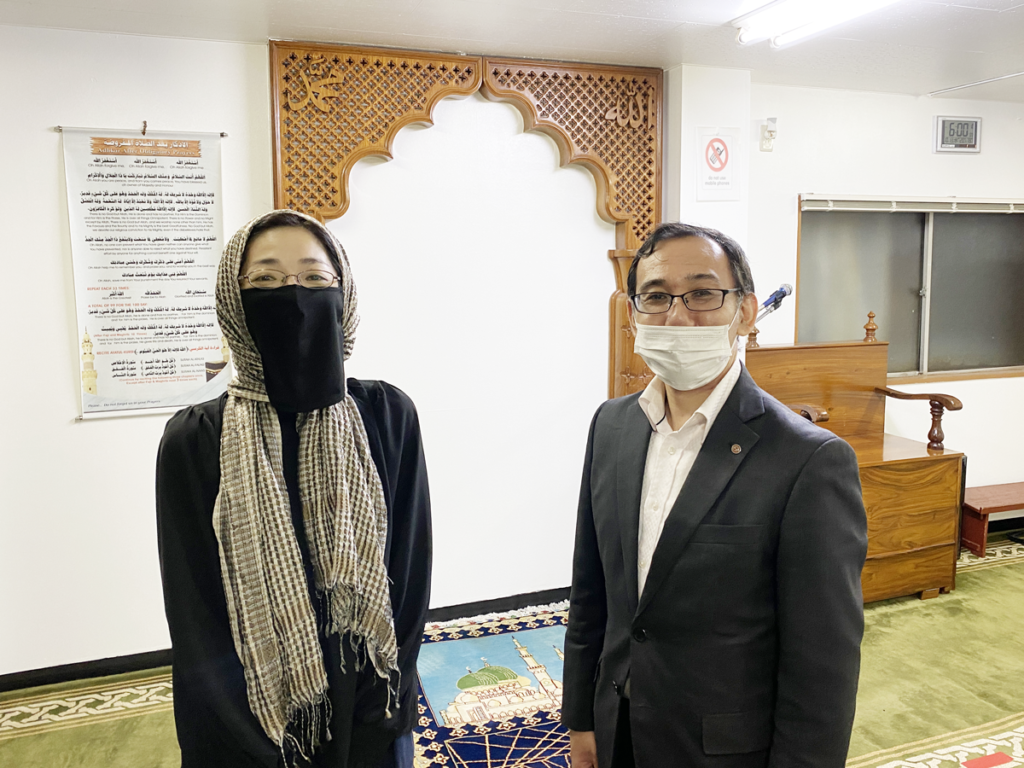 HALAL CERTIFICATION
JIT is also a halal certification issuing body. It holds mutual recognition from the highly rigorous EIAC (United Arab Emirates) and JAKIM (Malaysia). This is the highest level of halal certification and is highly trusted both in Japan and abroad.
Isn't it reassuring?! With JIT's certification, you will not have to worry about getting a separate Halal certification for your products to be accepted in the country you plan to launch.
COMMUNITY and RELIEF ACTIVITIES
I was surprised to learn that they reach out to people in need, no matter if they are Muslim or not. "We are all family, no matter what our religion or race is. When a family member needs help, it is only natural to help them", said Qureshi. His words left a great impression on me.
They also participate in local fire drills and even have a football team. You can see that Otsuka Masjid is very involved in the community.
Outside of Japan, they have helped poor communities worldwide, including building schools for girls in Afghanistan, aiding refugees in Myanmar and building hospitals in Syria.
In Japan, they distributed 400 bento in Ikebukuro the other day. It seems that they also actively help out the homeless. On the day we visited, a homeless person was resting in the mosque.
KINDERGARTEN & SCHOOL
Apart from a kindergarten next to the mosque, they also run a primary school. They are currently collecting donations for relocating the primary school and are trying to crowdfund the project.
Otsuka Masjid engages in religious activities while blending in with the local community, welcoming anyone in need. This reminded me a bit about Japanese temples in the past, which had schools called terakoya (a temple elementary school in the Edo period).
I really found the Otsuka Masjid not only a place of worship but also a warm community spot.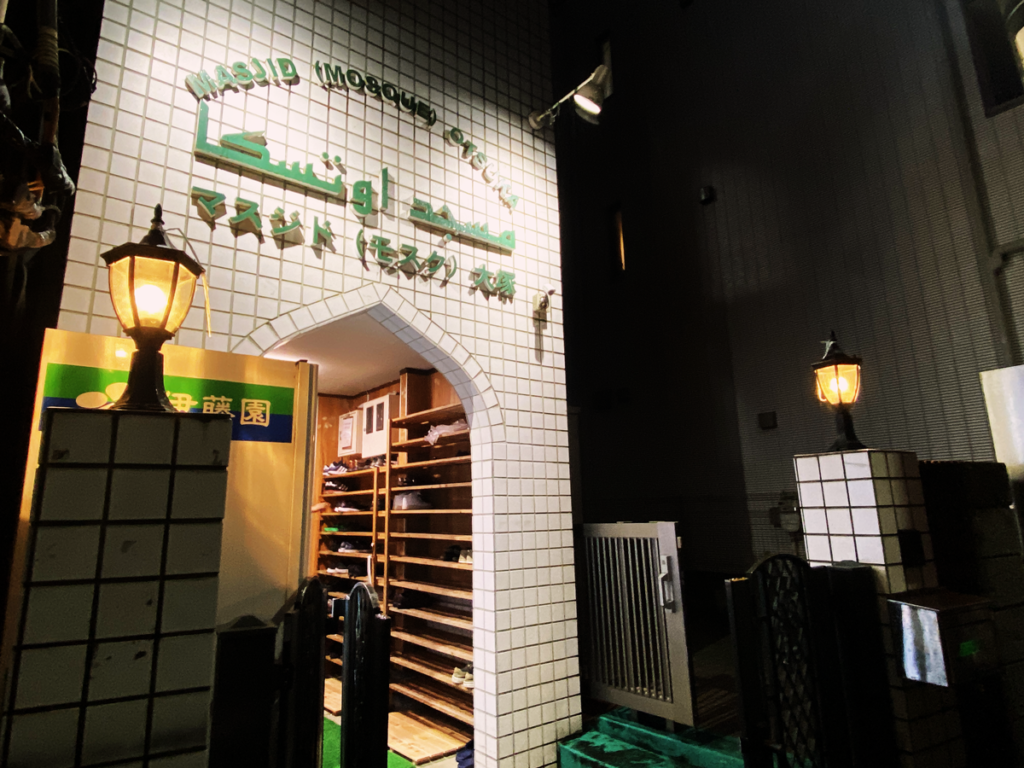 Japan Islamic Trust, active in charity and community activities crossing religious barriers, as well as corporate support (Halal certification, etc.), and Salam Groovy Japan, aiming to be a bridge between Muslims and Japanese businesses… I believe we can do a lot together.
Japan Islamic Trust (JIT) HP
Support Tokyo International Islamia School
Related Article:
Collecting Donation, A School for Young Muslims in Japan
Offer Halal Japanese Food: Hinomoto Shokusan Total Adherence


We have a network of Japanese companies keen to expand into the Halal market in Malaysia & Indonesia.
If you are interested in connecting with sustainable technology companies in Japan, simply JOIN the network from below. We will match the right one for you!