Halal Kobe Beef & Kuroge Wagyu to the World, OS Meat
Reared on its own group farms, OS Meat exports high-quality, brand-name Wagyu beef, like Kobe Beef, to Muslim countries as Halal Wagyu Beef. Let's find out from its representative, Shoji Oda, about its Halal Wagyu Beef and future prospects.
Our Sanda Shokuniku Centre supplies Halal beef to Muslims as a safe and secure source of animal protein. The centre only handles meat from cattle, mostly Wagyu beef. All of them, including those for the domestic market, are slaughtered according to HALAL procedures.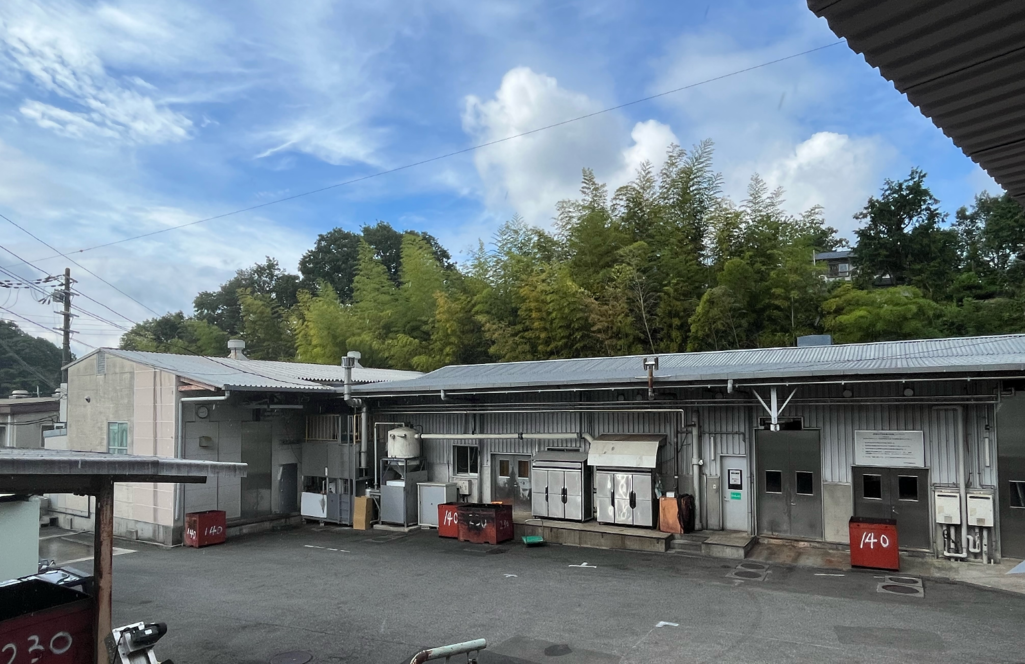 The meat centre was originally a joint venture between local butchers, farmers and JA (Japan Agricultural Cooperatives). When the production of Wagyu beef handled at the time began to suffer due to a lack of successors, we changed course to pursue exports. Then transforming into a meat centre specialising in Halal beef in 2014.
Today, we own dozens of group farms and raise tens of thousands of Wagyu beef cattle. Ozaki Beef of Miyazaki Prefecture, Omi Beef of Shiga Prefecture, Kumano Beef of Wakayama Prefecture and Kobe Beef of Hyogo Prefecture are all slaughtered in Halal way and exported to the UAE, Dubai and Qatar.
For Indonesia and Malaysia, we have obtained export licences from Japanese ministries, scheduled for auditing by the Indonesian MUI in 2020. But this audit had to be postponed as the auditors could not visit due to the pandemic travel restrictions. As soon as entry restrictions to Japan loosen up, we plan to proceed with the audit and start exports to Indonesia and Malaysia.
As for exports to Saudi Arabia, preparations are almost complete, with authorisation in progress.
Of course, we also produce and sell Halal beef within Japan. Halal beef for the domestic market is a valuable source of protein for Muslims living in Japan. We distribute our Halal beef at a surprisingly low price for domestic Halal beef.
Halal slaughter protocols vary from one exporting country to another. We have the right Muslim employees of different nationalities to comply with the corresponding exporting countries.
For example, under the Indonesian and Malaysian standards, 3 Muslims– a slaughterman, a side-checker, and a supervisor –are responsible for slaughtering.
For the UAE, only the slaughterman is in charge, while a supervisor of the Japan Islamic Trust (JIT), a Japanese Halal certification body, is present on each occasion to issue the certificate. Afterwards, they are exported to Dubai.
Wagyu beef is a delicate foodstuff. Not only is cooking temperature important, but temperature control before cooking is also important. Just like frozen meat will not taste good if you cook it without defrosting it, cold meat fresh out of the fridge will not cook well. Bringing it to room temperature before cooking gives it a completely different flavour.
Since Wagyu beef is farmed with great care by the farmers, we want it to be carefully cooked for you to eat and enjoy heartily.
We were hoping to serve a lot of our delicious Wagyu beef to the Muslim visitors at the Tokyo 2020 Olympic and Paralympic Games. However, the Covid-19 pandemic prevented this from happening.
In the future, we would like to reinforce our exports overseas so that more people can enjoy this delicious Wagyu beef that Japan is so proud of.
Together with our young team members, we will work on advertising and promoting the taste of Japanese Wagyu beef to the rest of the world.
< Business Profile >
Business name: OS Meat Co., Ltd.
Head office: Eibara-11, Nagaocho, Kita Ward, Kobe, Hyogo
Business outline: Halal beef slaughter, wholesale, export
*Kuroge Wagyu: a Japanese Wagyu beef from one of the native cattle breeds in Japan called Japanese black cattle (Kuroge). Meat from this breed is renowned for its magnificent texture, rich taste, and nice aroma.


We have a network of Japanese companies keen to expand into the Halal market in Malaysia & Indonesia.
If you are interested in connecting with sustainable technology companies in Japan, simply JOIN the network from below. We will match the right one for you!