[HALAL-CERTIFIED] Muslim-friendly Powdered Soy Sauce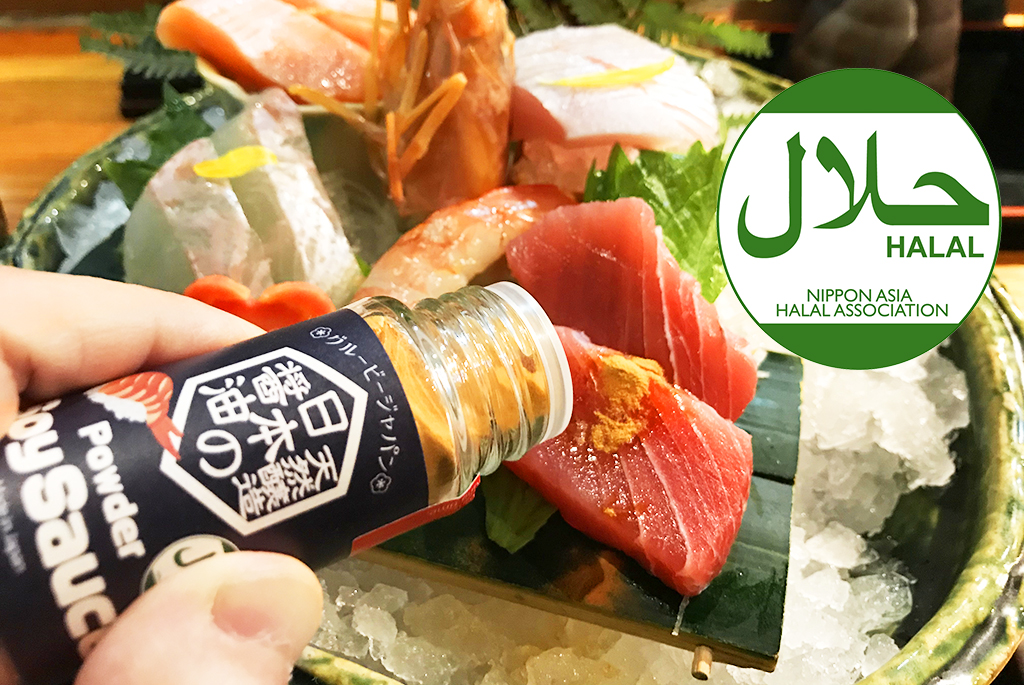 Salam Groovy Japan is working to become a bridge between Japan and the world.
Therefore, we present to you a pure Japanese soy sauce powder which is a universal and ideal seasoning.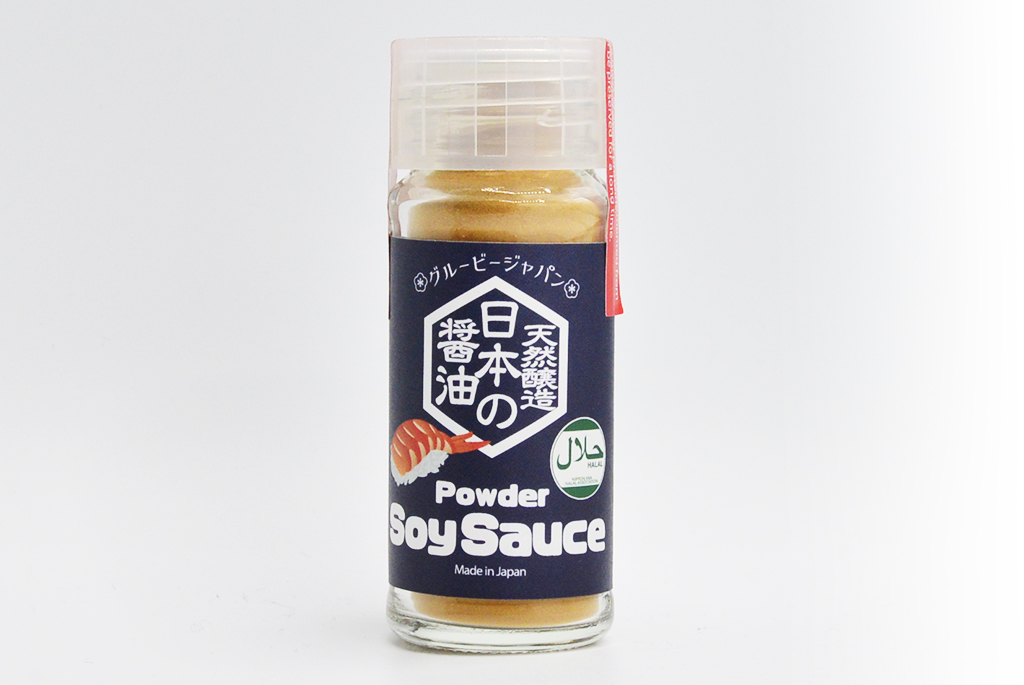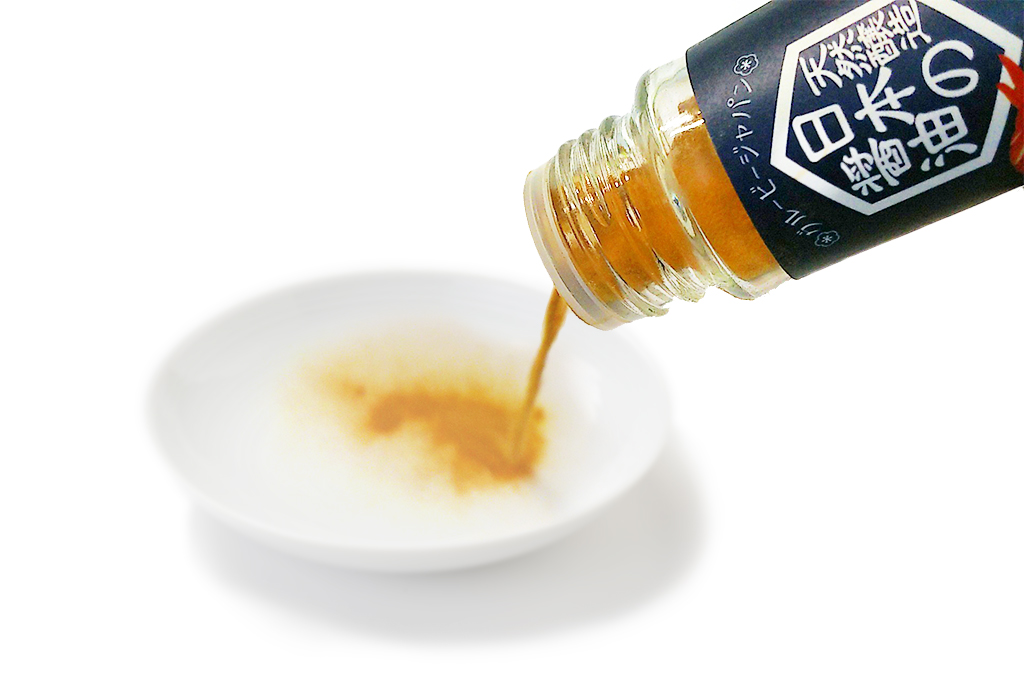 It is a powdering of traditional soy sauce from whole soybeans which handed down since the Muromachi period(1573). Five times the richness and umami(flavour)! As it condensed by powdering.
You can use it in various dishes such as sushi, sashimi and tofu.
It is light and portable.
You can also use it as your personal soy sauce. So you can rest assured on food hygiene.
How great is that it has a shelf life of 5 years from its production.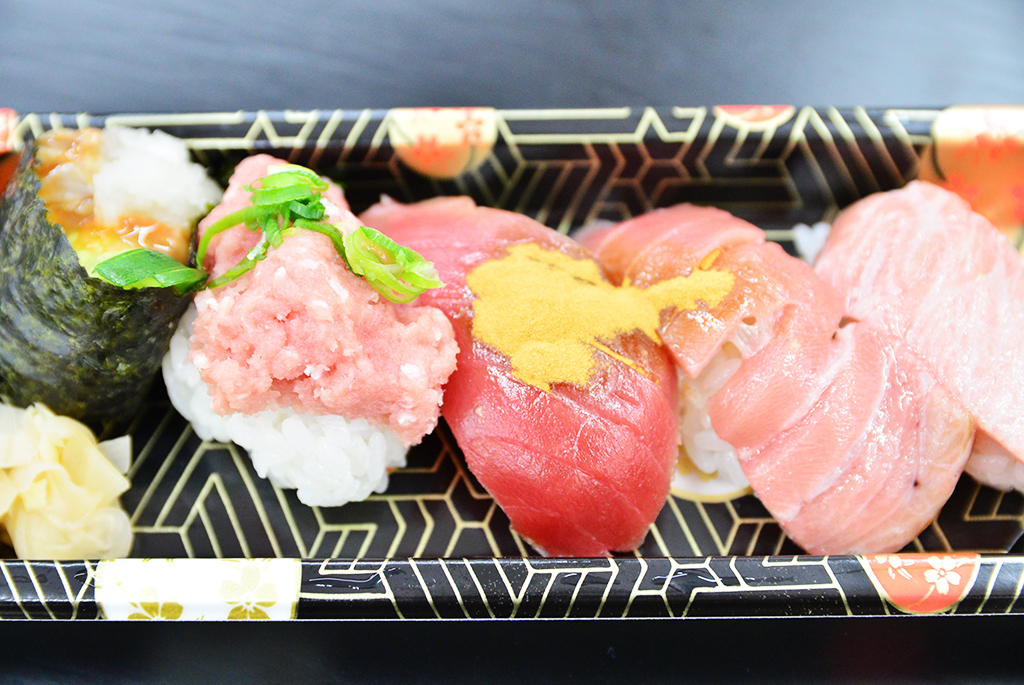 After sprinkling the soy sauce powder, wait a few seconds for it to soak in.
This will give it a smokey flavour, even more delicious.
For Those with Diet Restriction
Salam Groovy Japan's pure Japanese soy sauce powder is safe for vegetarians, Muslims, those refraining from salt intake, and those who are careful in what they eat.
You can enjoy sushi and other dishes served with soy sauce without worrying about alcohol, additives or salt.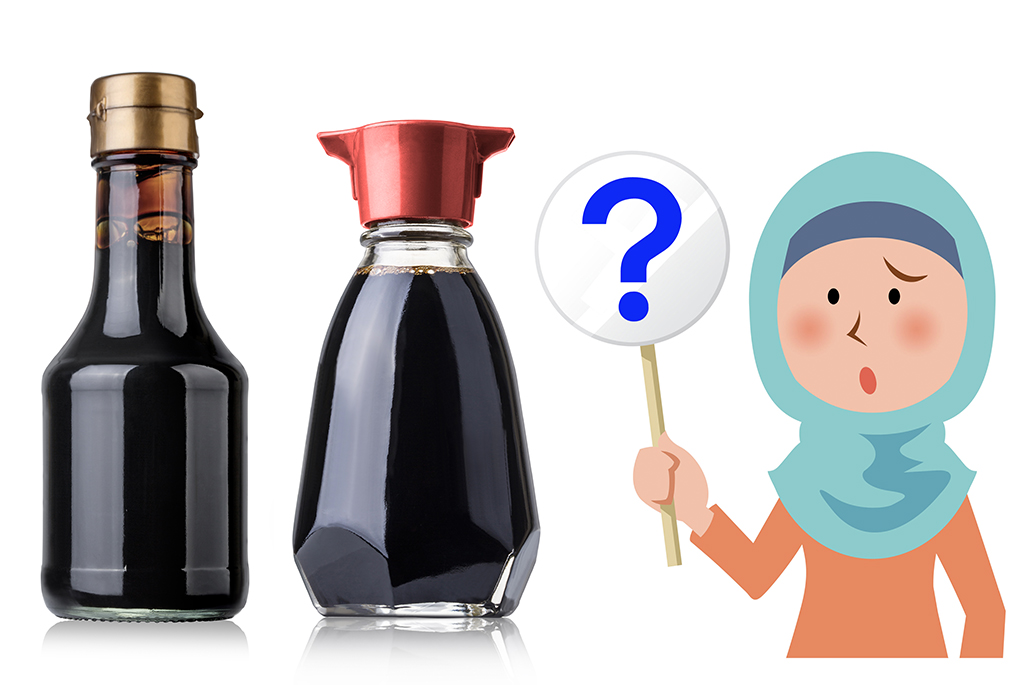 ■Halal Certified
The Japanese soy sauce (shoyu) is a crucial seasoning in Japanese cuisine. However, Muslims have to be careful since some products use alcohol in the manufacturing process.
Our product is Halal-certified by NAHA (Nippon Asia Halal Association), a trusted Japanese Halal certification issuing body so you can rest assured.
*NAHA is accredited by MUIS in Singapore as a halal certification body.
Our Muslim female staff loved the sushi sprinkled with the product.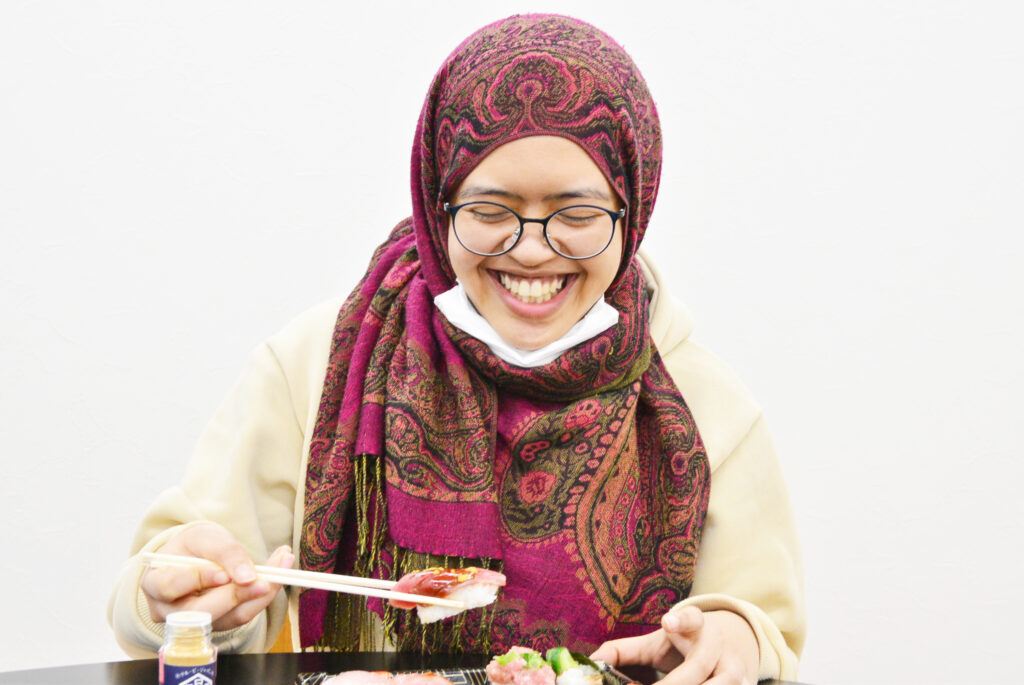 ■For Vegetarians
We also recommend this soy sauce to vegetarians. It is naturally fermented and matured using whole soybeans without any usage of animal-derived ingredients or additives.
■For People on a Low Sodium Diet
The savoriness(umami) is five times condensed by powdering, but the salt intake is less than 1/100 of the standard amount.
The salt amount per shake is equivalent to 0.03g. Even if it is low sodium, you can still taste a genuine saltiness.
A 20g bottle only contains 5g of salt. (A serving of ramen has 6–10g of salt)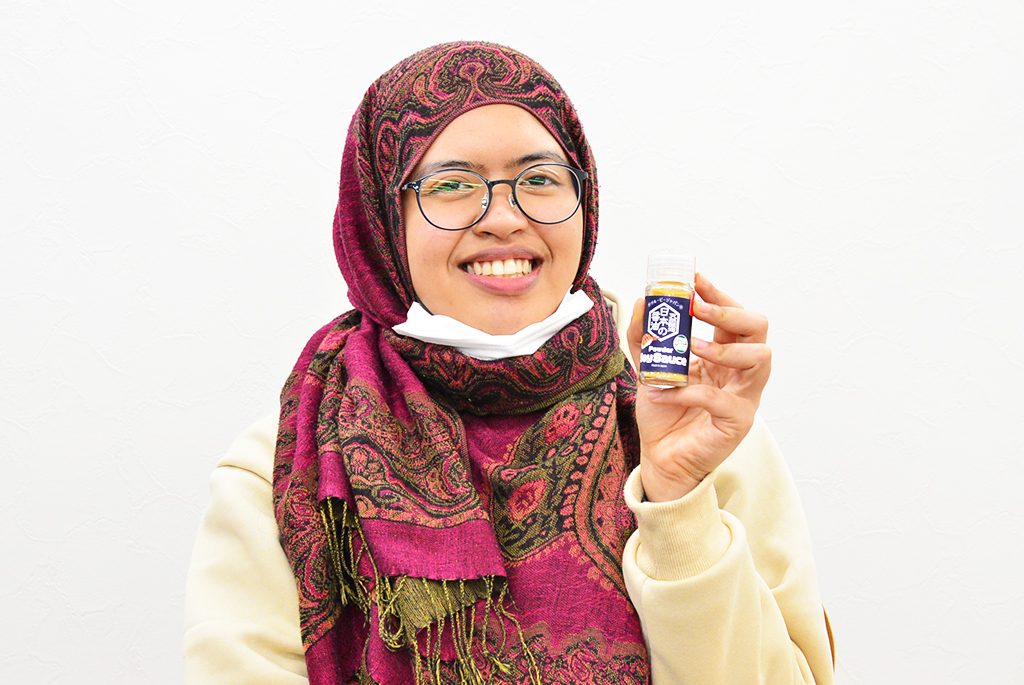 This product is available for purchase on Salam Groovy Japan online shop. Do check it out and we hope you enjoy it.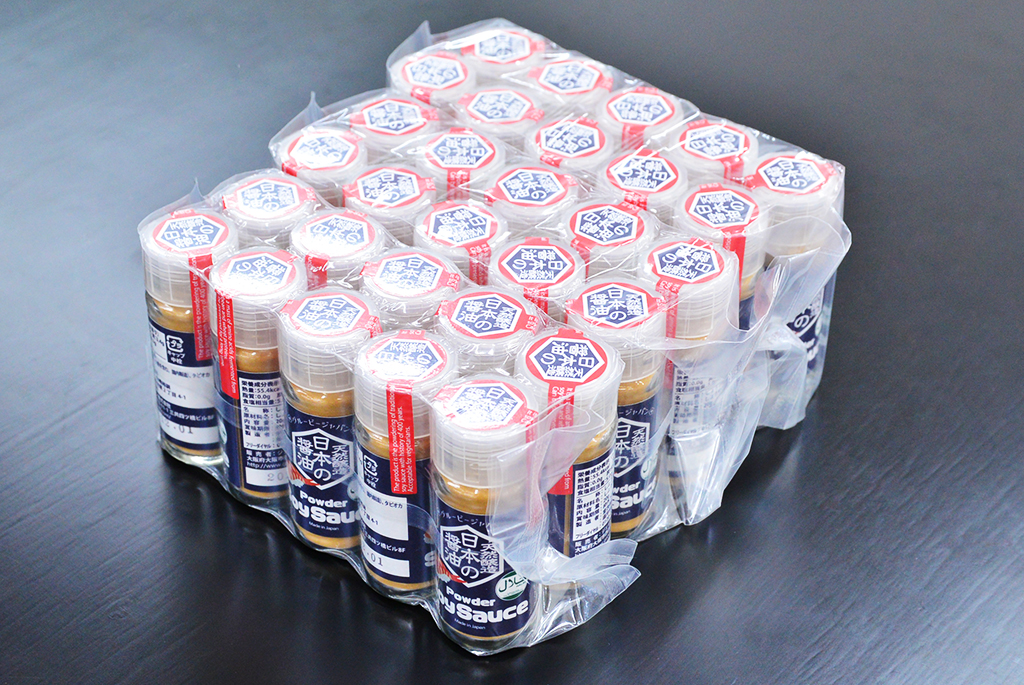 For restaurants and retailers, this product is available as a 30-piece set.
To order the 30-piece set, please click down below to go to our online shop.
Nutrition Facts (per 20g bottle)
Calories: 55.4kcal
Protein: 3.4g
Fat: 0.0g
Carbohydrate: 10.3g
Salt Equivalent: 5.0g
Ingredient: Soy sauce (contain soybeans and wheat, made in Japan), tapioca
Contents: 20g
Related article
Muslim Review: Eating with HALAL Powdered Soy Sauce

I had my favourite–sushi and sashimi–for lunch with Salam Groovy Japan's Muslim Friendly Soy Sauce Powder, available at our online shop.

Usually, you'll get complimentary soy sauce packets along with your order in Japan. But as a Muslim, it's difficult to use those since they may contain alcohol.

Thankfully Salam Groovy Japan's product is halal-certified.
Muslim Review: Hiyayakko (Chilled Tofu) With HALAL Soy Sauce Powder

Following my review of sushi-sashimi, I tried Salam Groovy Japan's Muslim-friendly soy sauce powder with TOFU. By tofu, I'm referring to silken tofu–white, soft and silky ones–used in miso soups.

In Malaysia, we don't usually eat tofu just as it is. But in Japan, there's a classic dish called "Hiyayakko (chilled tofu)" which is often eaten in restaurants and at home.

The raw silken tofu is usually chilled in the fridge and topped with chopped spring onions or grated ginger, then drizzled with Japanese soy sauce (shoyu).

It's very simple to make, so why not give it a try?