Cat robot waiters to serve you in Japan
Contactless services are becoming a new normal amid the Covid-19 pandemic. And one of the stars in this field is, of course, ROBOTS.
A Japanese restaurant operator SKYLARK aims to have robots at 2,000 of its restaurant chains by the end of 2022.
The group currently has put robot servers at 11 chains of the family restaurant GUSTO. And plans to have 1,000 robots at mostly GUSTO and SHABUYO chains by the end of April 2022.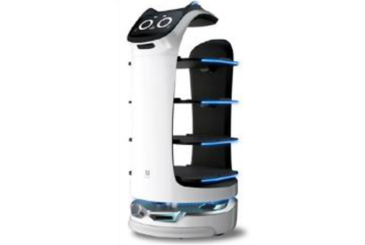 The robot server can carry multiple foods simultaneously for up to 4 people and retrieve them once you're finished. How does it work?
The restaurant staff will put the dishes onto the robot to bring them to your table. It will talk to you once it arrives at your table, and then you can pick up the food yourselves.
The cat-themed robot server is also very expressive. When you touch it, it will say "kusuguttai nya—" (that tickles, meow!). You can check it out in action in the video below.
As the pandemic progresses with ongoing dining restrictions in Japan, SKYLARK introduces this solution to avoid contact between humans, reducing virus transmission. And to ease the working environment in hopes to help solve labour shortages in Japan as well.


We have a network of Japanese companies keen to expand into the Halal market in Malaysia & Indonesia.
If you are interested in connecting with sustainable technology companies in Japan, simply JOIN the network from below. We will match the right one for you!