A Day in Muslim-Friendly Aichi ②: Amusing Family Course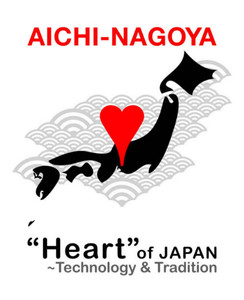 Want to travel to Japan with your kids? AICHI is back with exciting destinations and activities for a fun family trip.
The Heart of Japan—Aichi Prefecture, located at the centre of Japan, is home to Japan's fourth-largest city, Nagoya. As the prefecture's capital city, Nagoya offers the best of both worlds: modern and historical.
You can find some of the most scenic hidden gems of nature and well-preserved spots with rich Samurai histories away from the city area, such as Gamagori, Okazaki and Toyohashi.
https://www.aichi-now.jp/en/omotenashiaichi/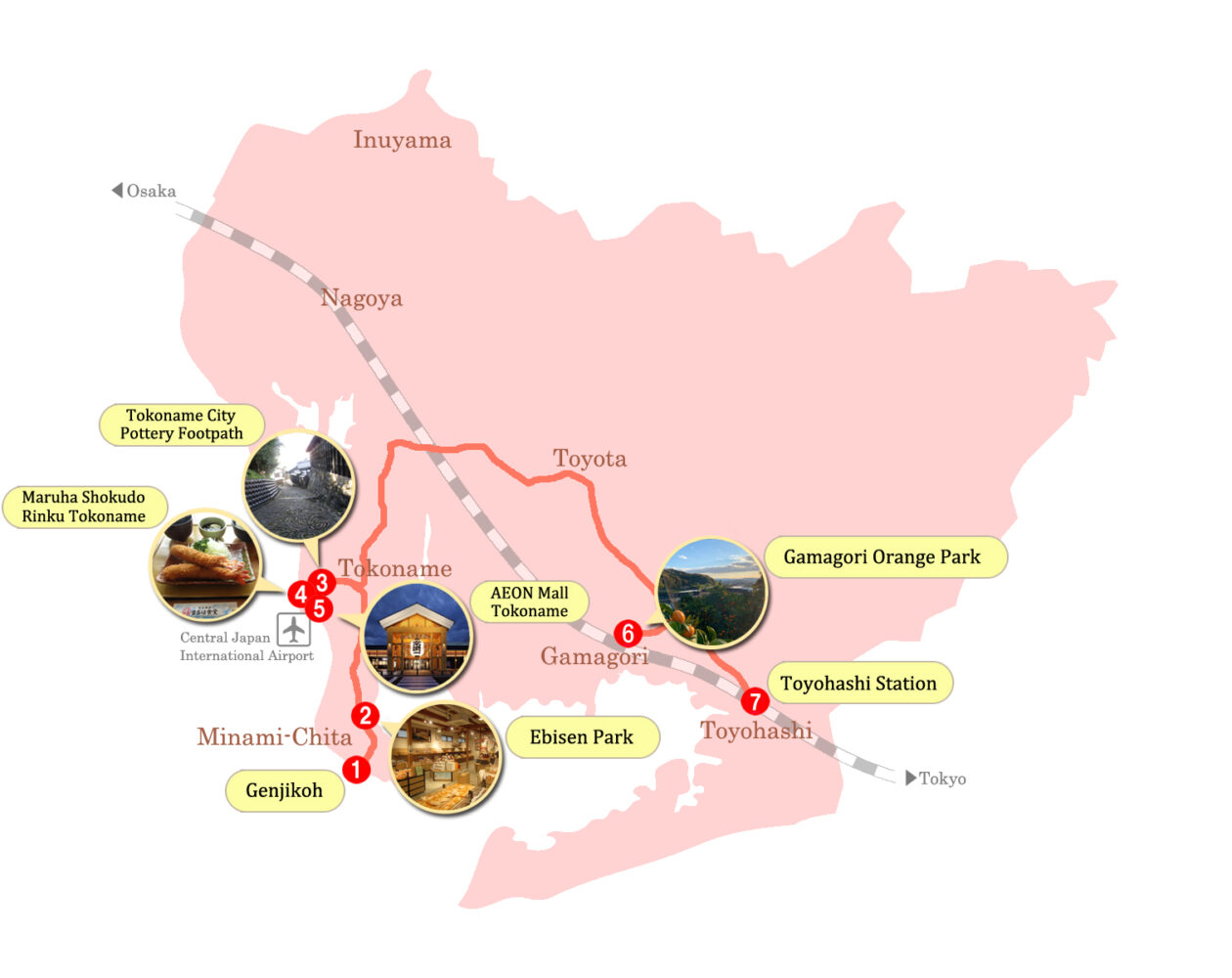 We are back with the 4-part series of the Muslim-Friendly Sightseeing Course in Aichi Prefecture. Continuation of the previous article, this second part will take you on an exciting trip from Nagoya to Toyohashi along the Golden Route.
This Amusing Family Course has you covered from delicious foods to hands-on experiences to enjoy with your family and friends. Travelling with children can be challenging. But most destinations here are close to the Chubu Centrair International Airport. So you can save some time moving from one place to another.
If you haven't seen the other course of this series, check it out from the Related Article section below.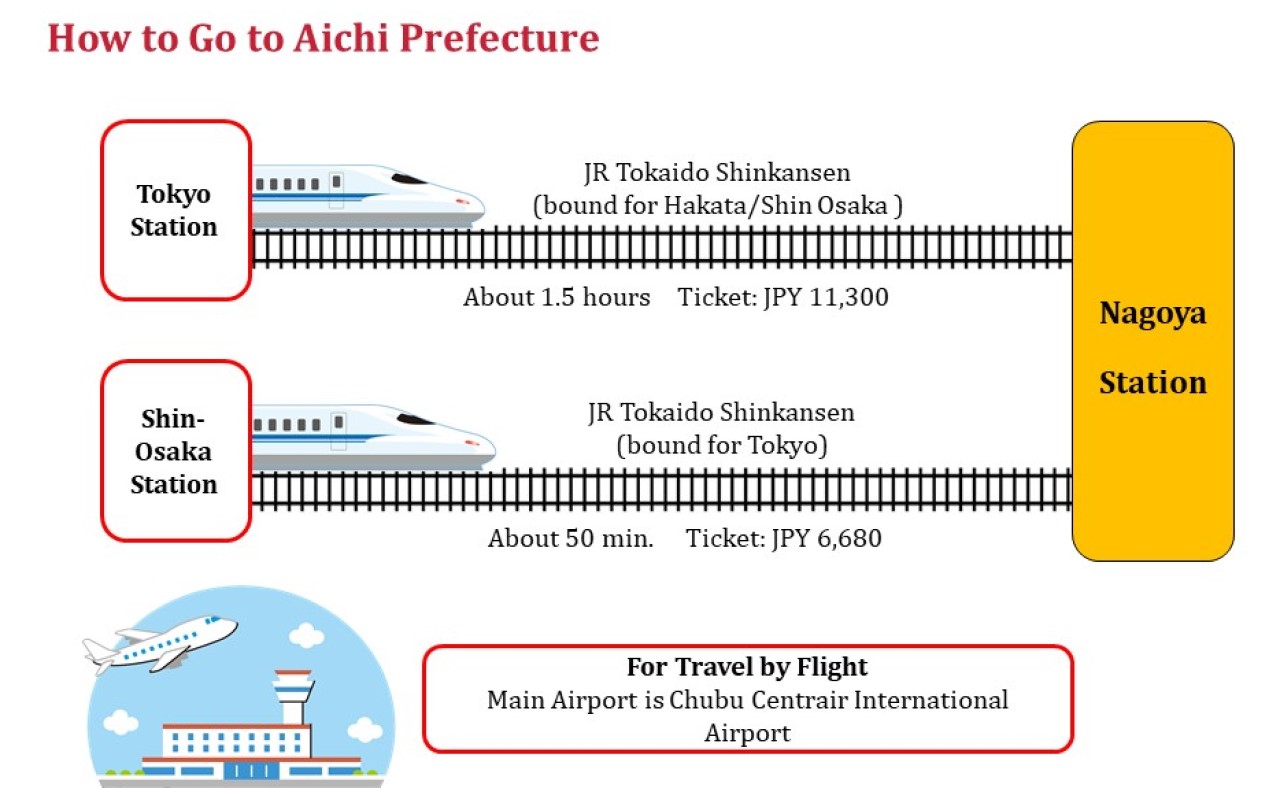 Experience the Famous Pettan: Ebisen Park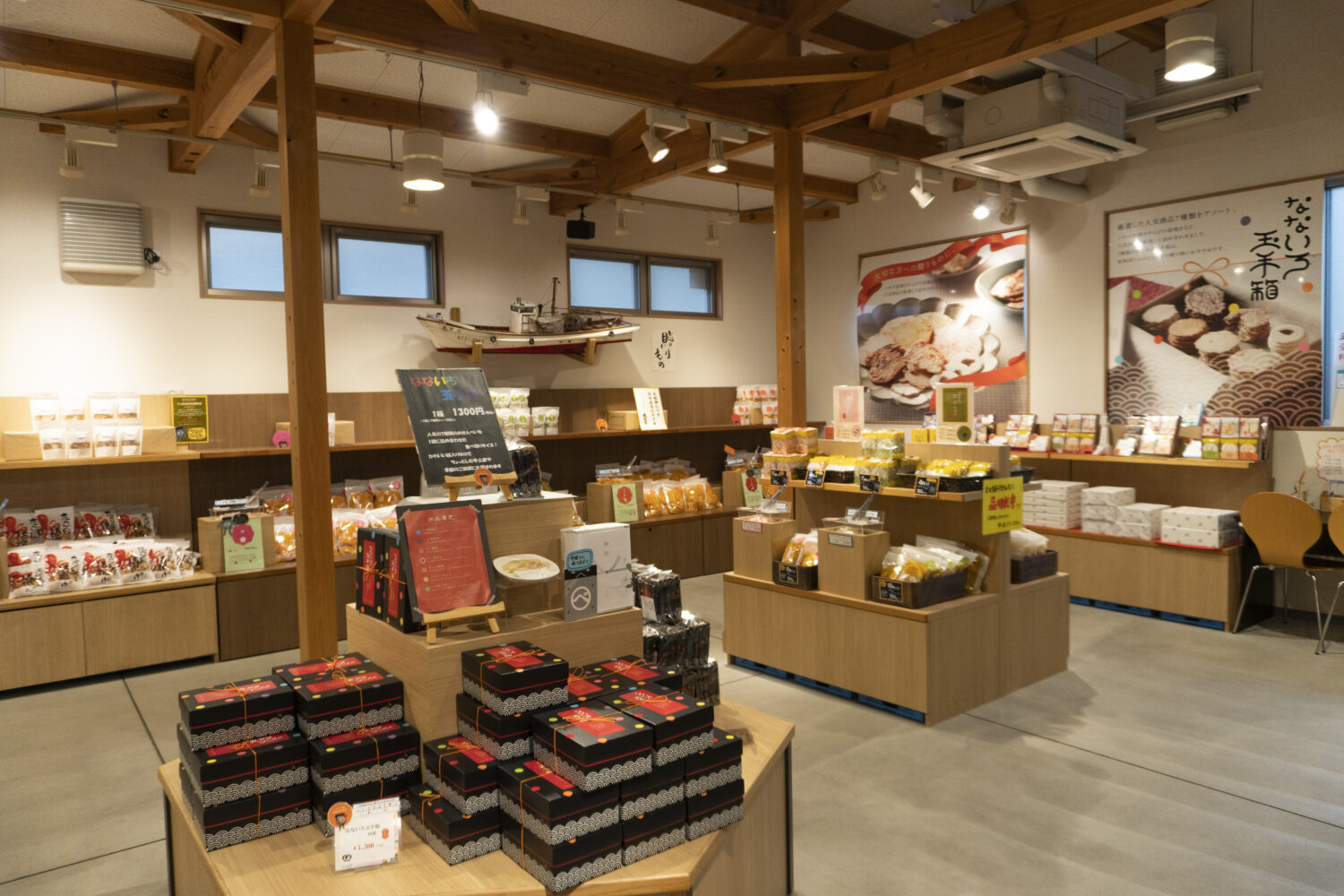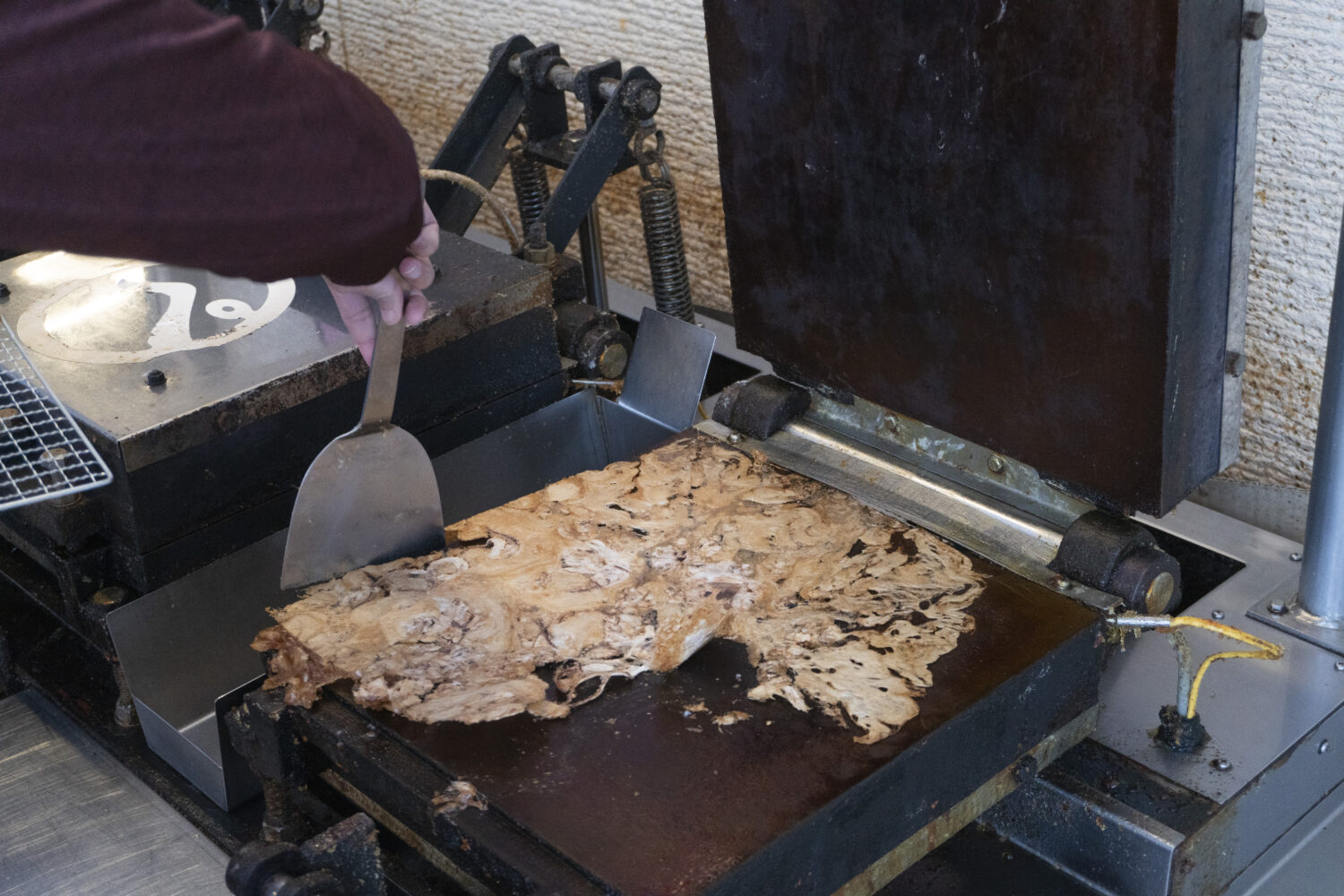 Ebisen Park is a seafood senbei (rice cracker) shop located in Minami Chita. It offers freshly made senbei of around 50 different types using fresh-delicious seafood caught from the Chita area. With its many Muslim-friendly senbei, many Muslim tourists love them as souvenirs.
What is the 'Pettan' Experience?
'Pettan' is a Japanese word imitating the sound produced when pressing and flattening something. 'Pettan' Experience is an activity to make your own senbei from fresh seafood with various toppings. It only costs JPY500 (tax included) to make one cracker.

Immerse in the World of Japanese Animation: Pottery Footpath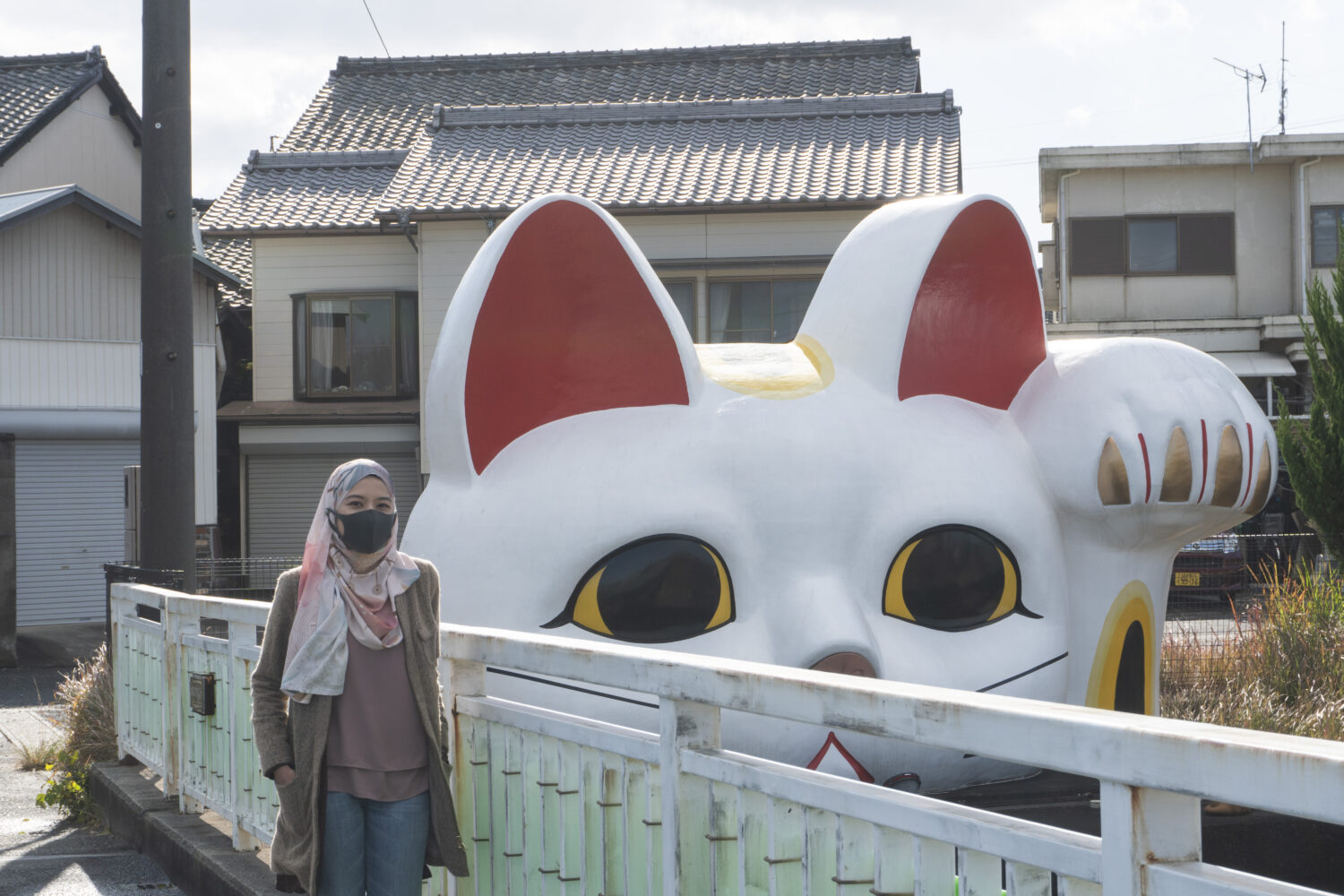 A perfect spot for pottery fans, camera enthusiasts and even anime fans!
Tokoname is one of the six historic pottery towns in Japan, known as the Six Ancient Kilns of Japan. Blessed with iron-rich clays, it has produced various pottery and ceramics of earthy red to dark burnt sienna for over 900 years.
Apart from the historical scenery, you can find one of the locations in the Netflix animation film "A Whisker Away"—DOKAN ZAKA. Dokan Zaka or Clay Pipe Hill is a steep path lined with walls covered by clay pipes and bottles from different Japanese eras. Although it is steep, the ground is embedded with the pipes' baking stands to avoid slipping.
Not to forget, take a picture with the giant Maneki-Neko, Tokonyan. Maneki-Neko is a traditional good luck cat figure.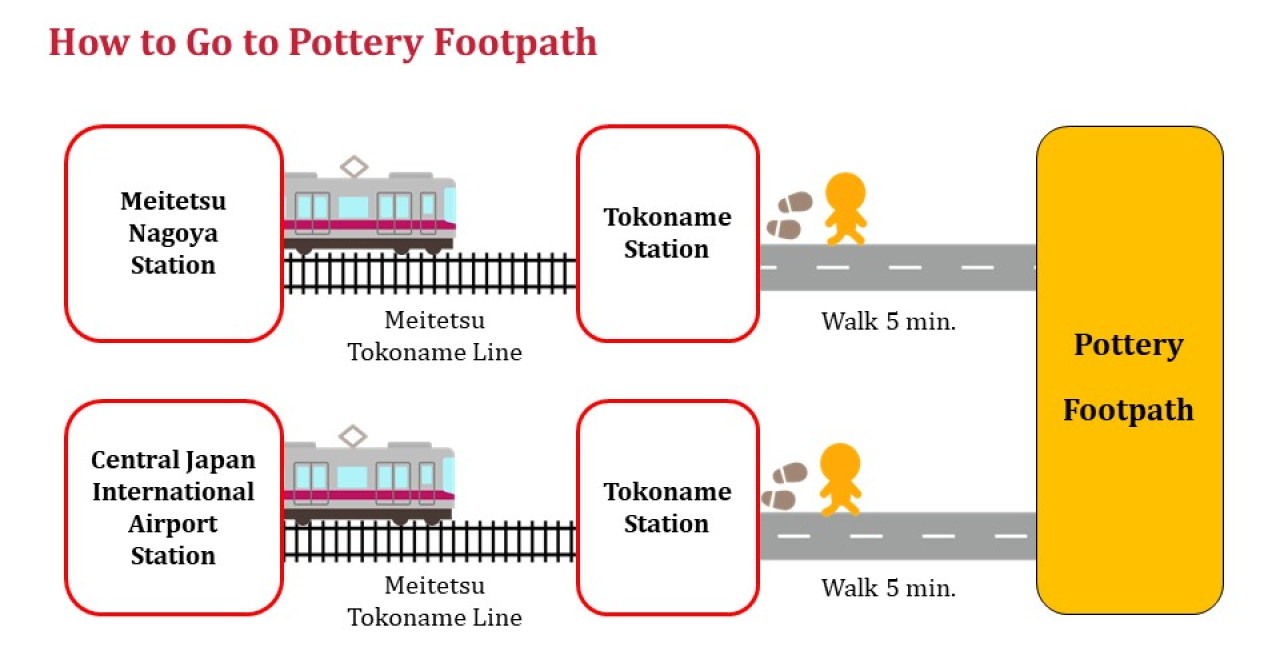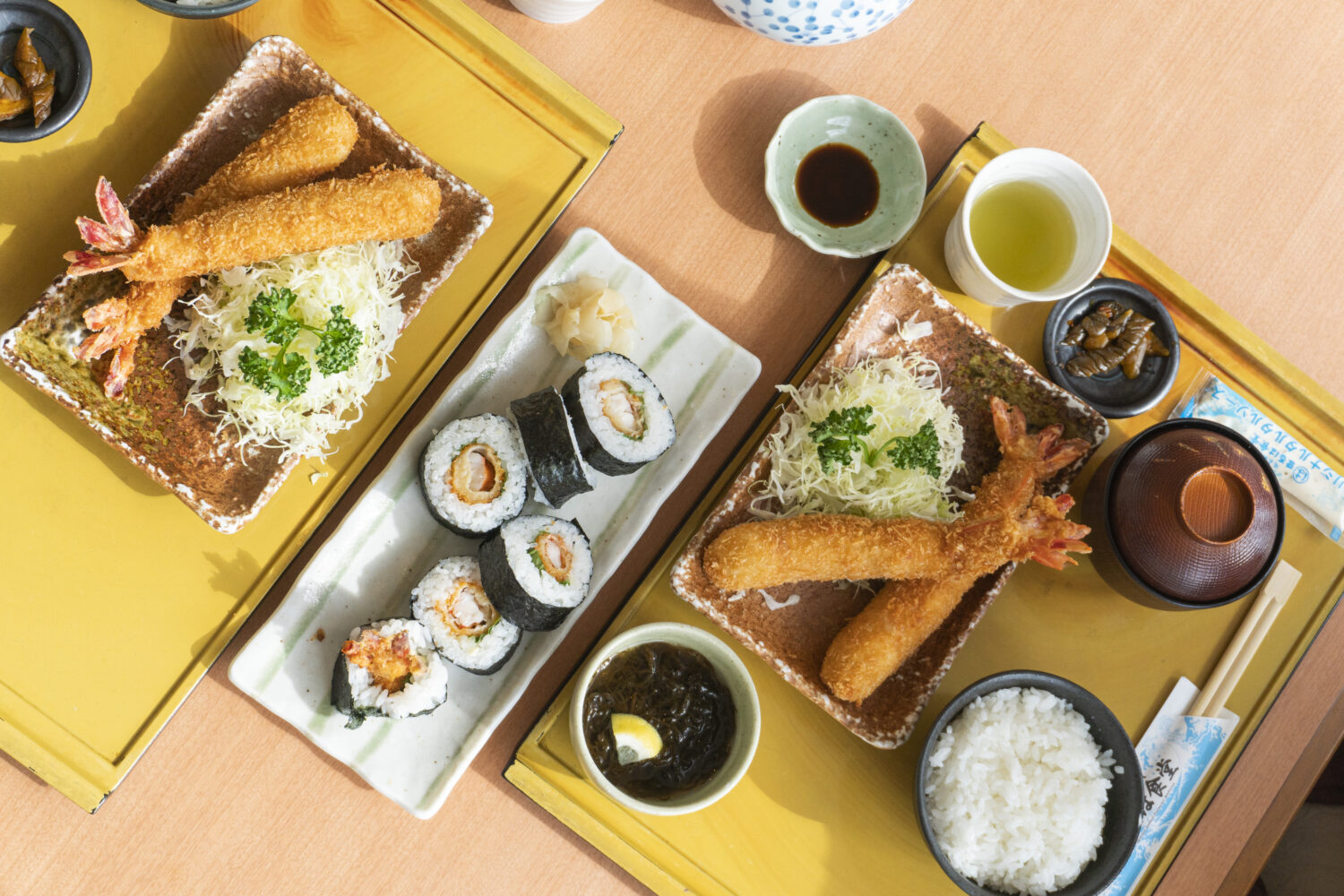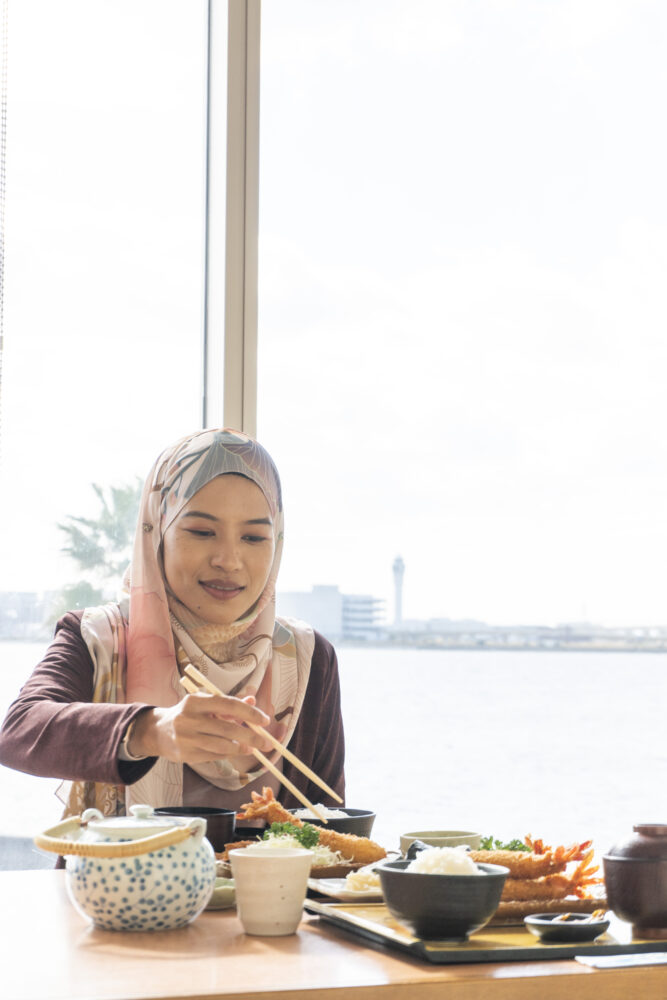 When in Aichi, you cannot miss out on the delicacies of Nagoya Meshi. Nagoya Meshi is famous across Japan for its mouth-watering flavours, rich in nutrition and uniqueness. The food represents the true "Aichi" filled with deep, rich traditional history.
At Maruha Shokudo, you can satisfy both your tastebuds and eyes as you dine while enjoying the magnificent view of the Chubu Centrair International Airport with the ocean.
The restaurant serves one of the best jumbo deep-fried prawns in Aichi. This simple yet delicious Nagoya Meshi is definitely a dish you must try when you visit here.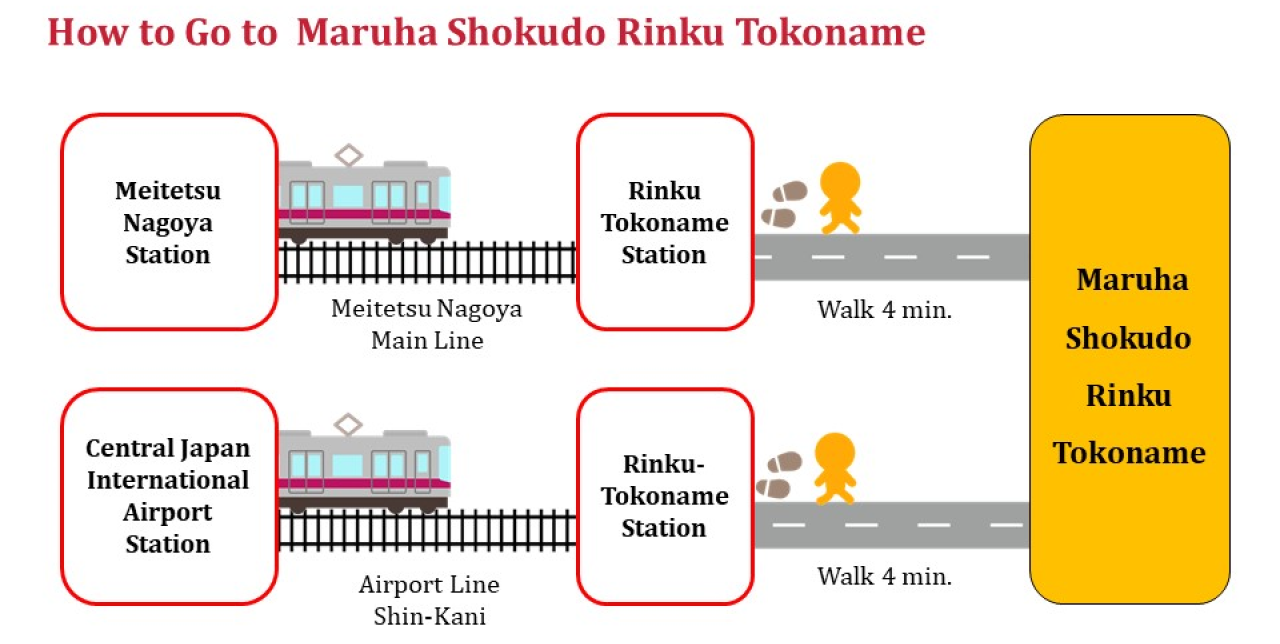 ◆ Visit Maruha Shokudo Rinku Tokoname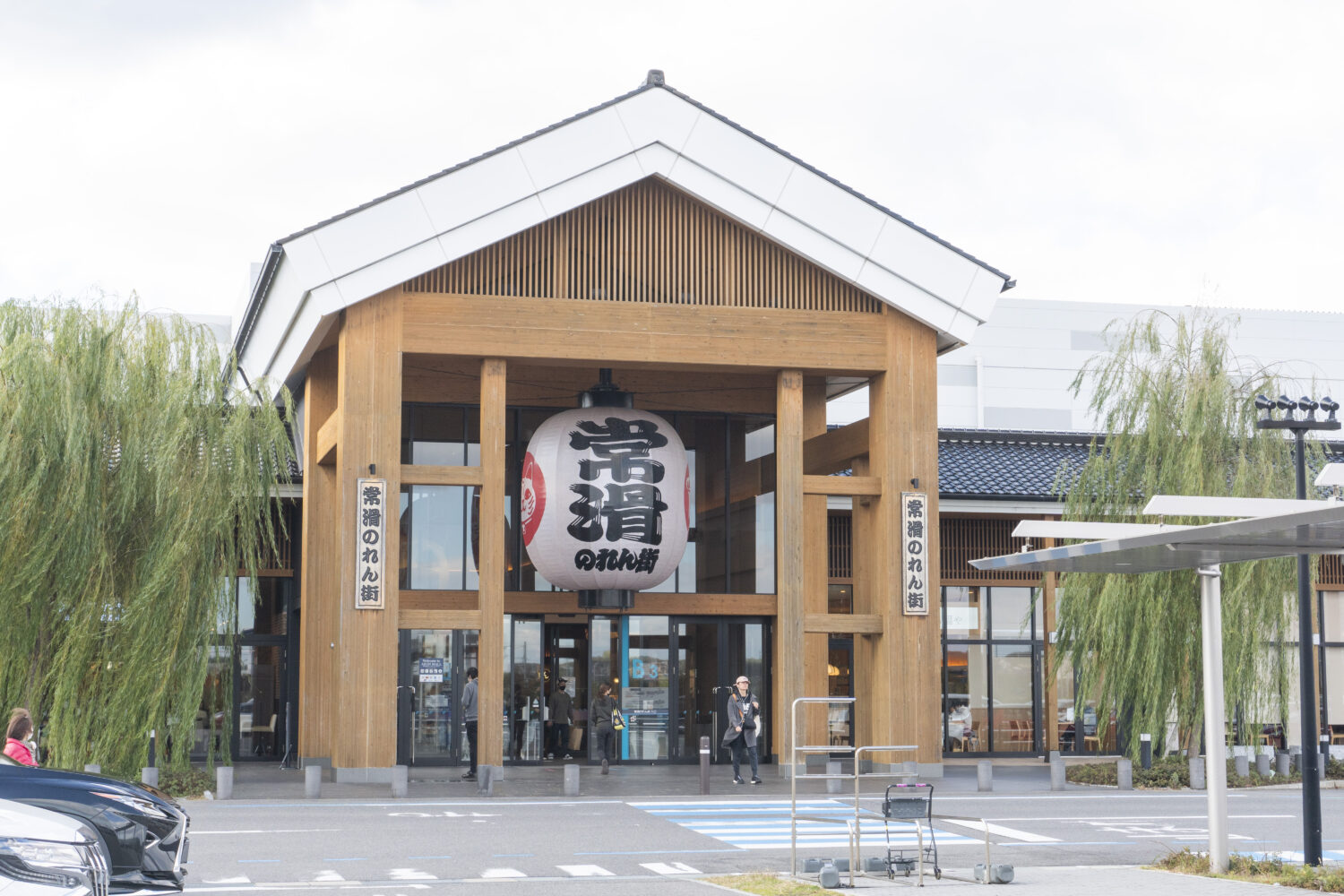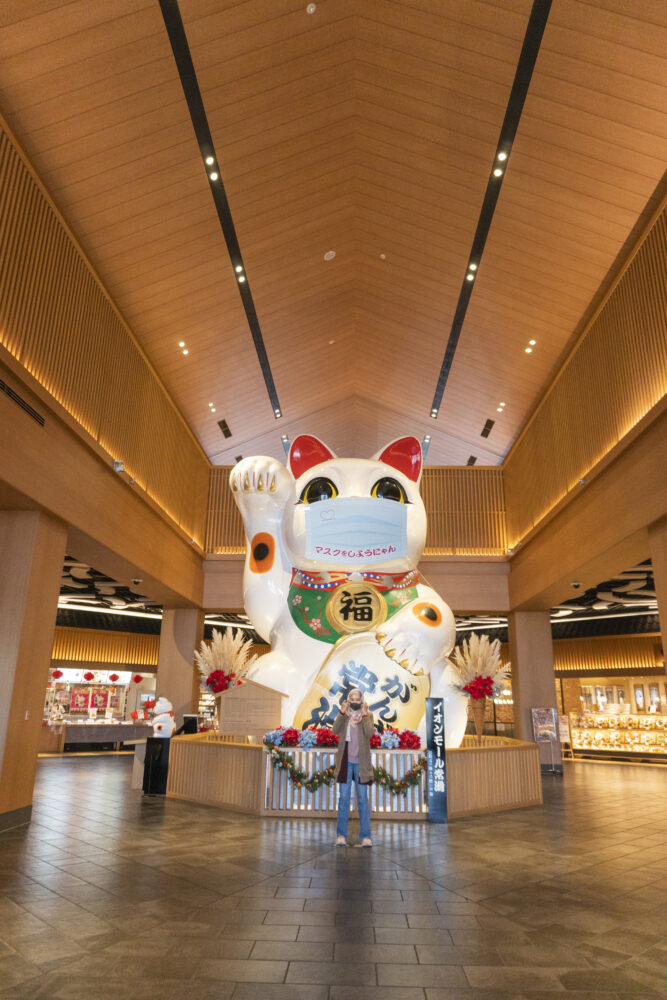 AEON Mall Tokoname is near Maruha Shokudo with a whooping 120 speciality stores. It has a free shuttle bus that takes you directly from Chubu Centrair International Airport (available on every Sundays only).
When you are at the mall, make sure to say hello to Otafuku, one of the world's largest Maneki-Neko. It is located in the mall's Manekineko Street. Take a family photo with it for something to remember your visit!
Visitors can have a spectacular shopping experience with family fun activities in line. Get your hands on made-in-Japan kitchenware, beauty products, household appliances and some Muslim-friendly products.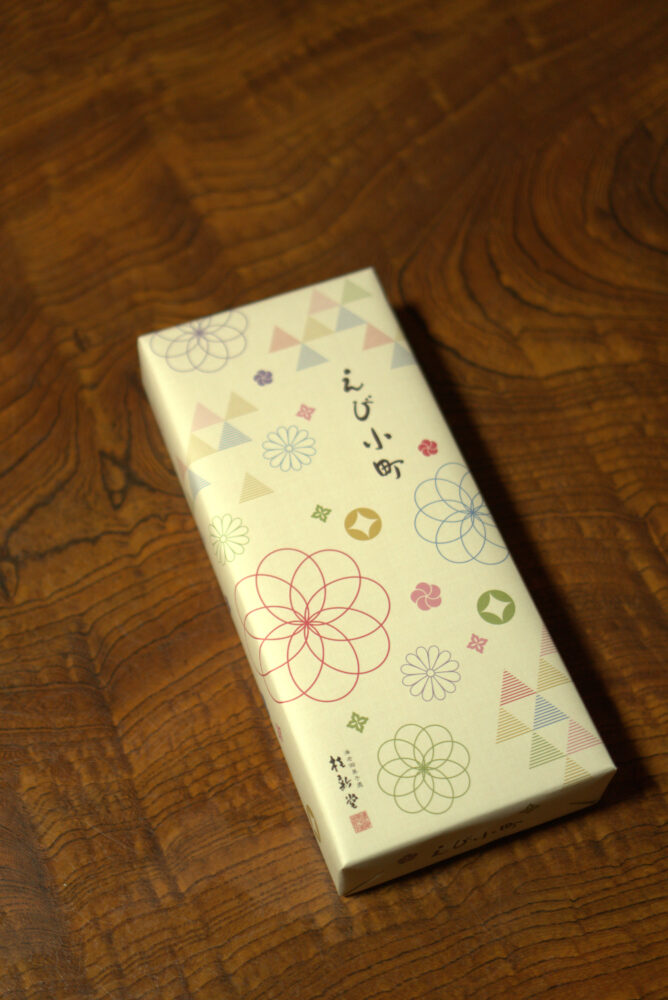 This is a Muslim-friendly shrimp senbei that is available until March 2022. You can find it at the mall's 1st-floor event space or Centrair Meihinkan (at Chubu Centrair International Airport).
For a fun activity with your kids, you can play go-karts at its go-kart circuit. Take a bath at its hot spring (onsen) to release your stress. In the summer, grill meats and vegetables at its designated barbecue area.
Muslim tourists will find some Muslim-friendly restaurants here. If you need to pray, you can go to the prayer room, which includes an ablution (wudhu) area.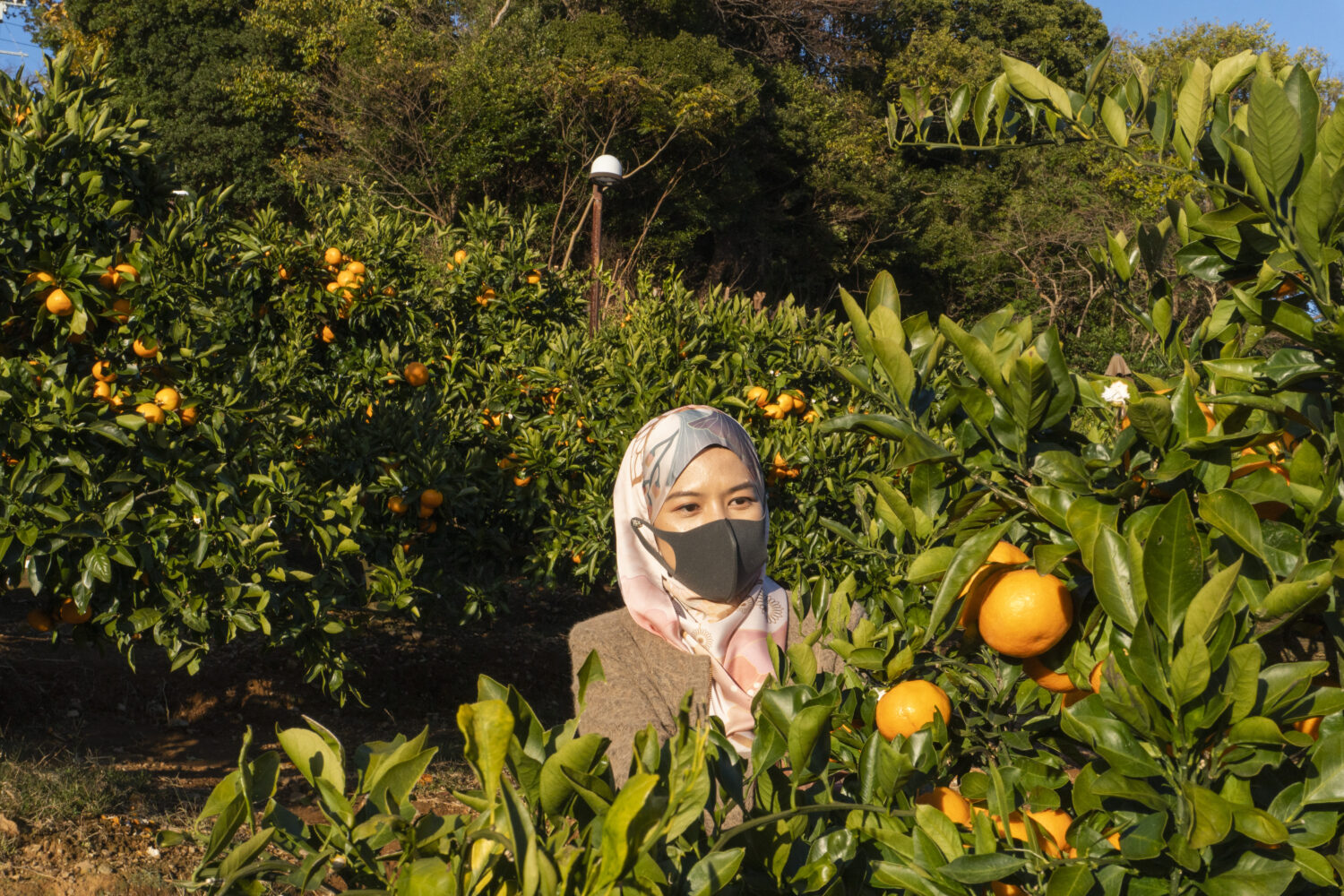 Taste super fresh fruits right on the spot at Gamagori Orange Park! Despite the name of this park, it offers different varieties depending on the season you visit.
When we visited last December, it was mandarin orange (mikan) season. We had the chance to pick so many oranges. You can even buy seasonal fruits to bring home.
What is Fruit Picking?
Many families in Japan love to go on the weekends or holidays for fruit picking. You can pick fresh fruits directly from the trees at the farms, then eat them on the spot. It's also popular among international tourists.
If you do not know the method, don't worry. The staff will guide you on how to choose and pick the fruits. So just relax and pick away. There is also a space available for Muslim tourists to pray.
Gamagori Orange Park Fruit Picking Experience
January – May
Strawberry Picking
JPY 2,200
June – September
① Melon Picking
② Grape Picking
① JPY 2,420
② JPY 1,100
October – December
Mandarin Orange Picking
JPY 1,210

From Gamagori, you can continue exploring other places in Aichi via Toyohashi Station. Visit Aichi Now Official Website: https://www.aichi-now.jp/en/ or click the "Muslim-Friendly Info" button to plan out your trip with more Muslim-friendly places in Aichi.
If you want to go back to Tokyo or Shin-Osaka, Toyohashi Station has shinkansen (bullet train). Click here for the shinkansen timetable To Tokyo and To Shin-Osaka.
For international tourists, you can click the below button to find out about the public transportation in Aichi.
Feel free to contact the multilingual 24-hour call centre to help you during your Aichi trip. Available in 9 languages: English, Chinese, Korean, Thai, Vietnamese, Tagalog, Spanish, Portuguese, and French. Just scan the barcode, and you will be directed to the call page.
Related Article:
A Day in Muslim-friendly Aichi①: Escape the City Course
A Day in Muslim-Friendly Aichi③: Urban Adventure Course
A Day in Muslim-Friendly Aichi④: Authentic Cultural Course


We have a network of Japanese companies keen to expand into the Halal market in Malaysia & Indonesia.
If you are interested in connecting with sustainable technology companies in Japan, simply JOIN the network from below. We will match the right one for you!