A Day in Muslim-Friendly Aichi③: Urban Adventure Course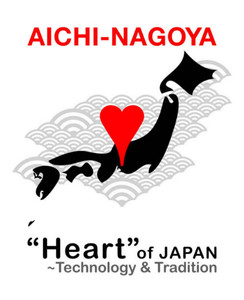 Save travel time yet packed with lots of adventures and Instagram-worthy spots. AICHI is bringing you on a city tour of Nagoya in just 1 day.
The Heart of Japan—Aichi Prefecture, located at the centre of Japan, is home to Japan's fourth-largest city, Nagoya. As the prefecture's capital city, Nagoya offers the best of both worlds: modern and historical.
You can find some of the most scenic hidden gems of nature and well-preserved spots with rich Samurai histories away from the city area, such as Gamagori, Okazaki and Toyohashi.
https://www.aichi-now.jp/en/omotenashiaichi/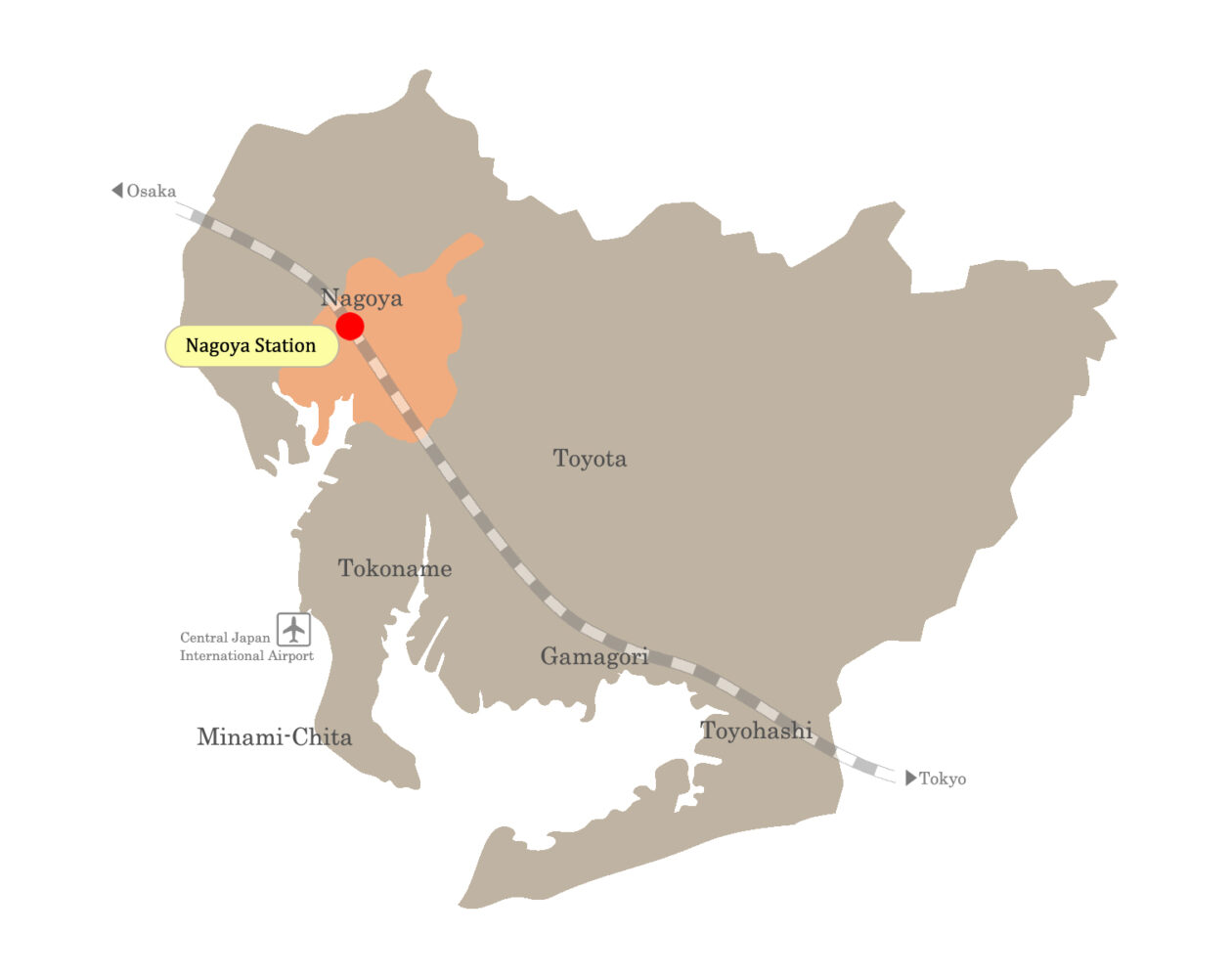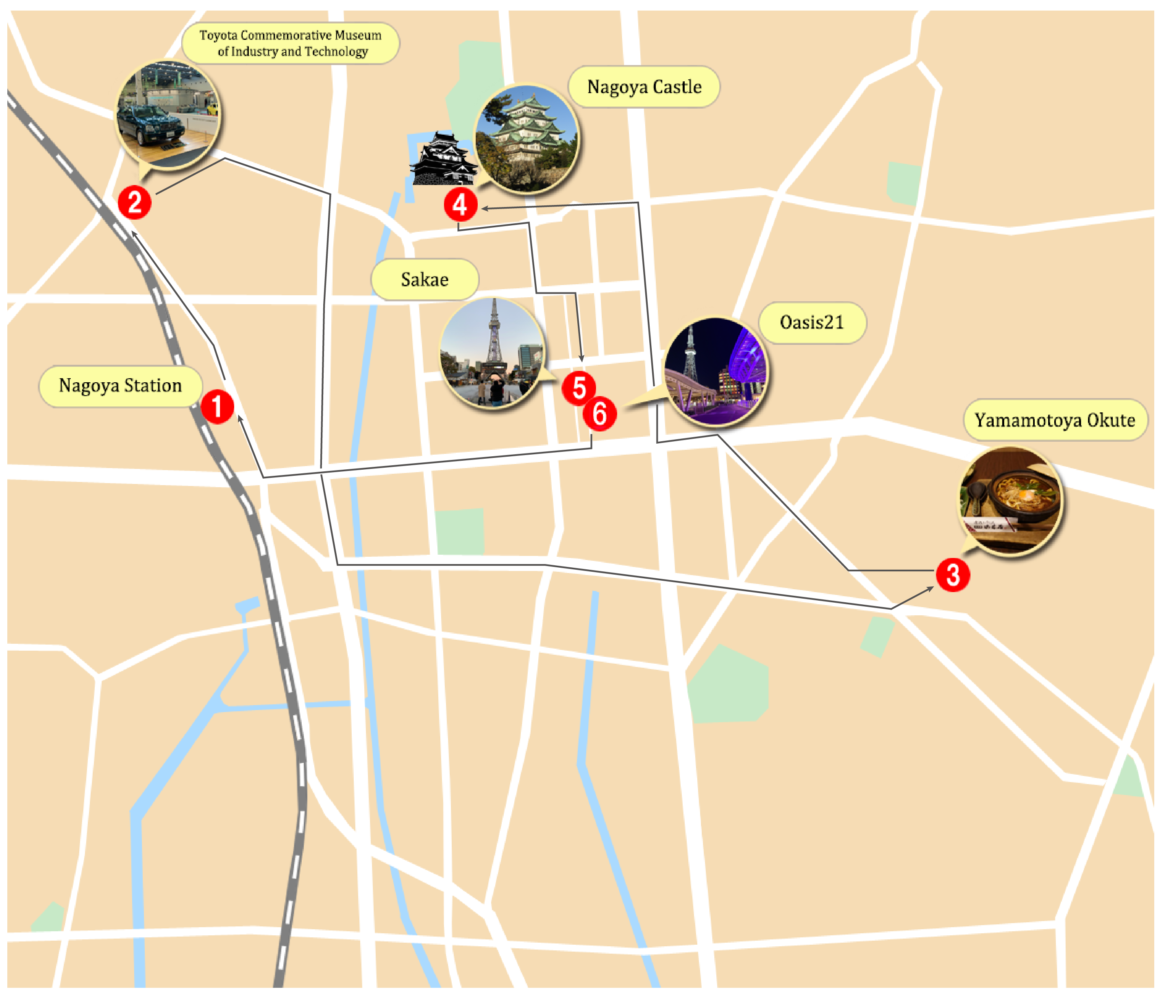 We are back with the 4-part series of the Muslim-Friendly Sightseeing Course in Aichi Prefecture. This third part, continuing from the last article, is a fun-filled trip around Nagoya City that you can fully enjoy in 1 DAY.
If you're a city kid or just want to vibe around the city, this Urban Adventure Course may be the right fit for you. Hop on this dynamic public transportation—Meguru Bus to easily visit various famous tourist spots in Nagoya.
If you haven't seen the other courses of this series, check it out from the Related Article section below.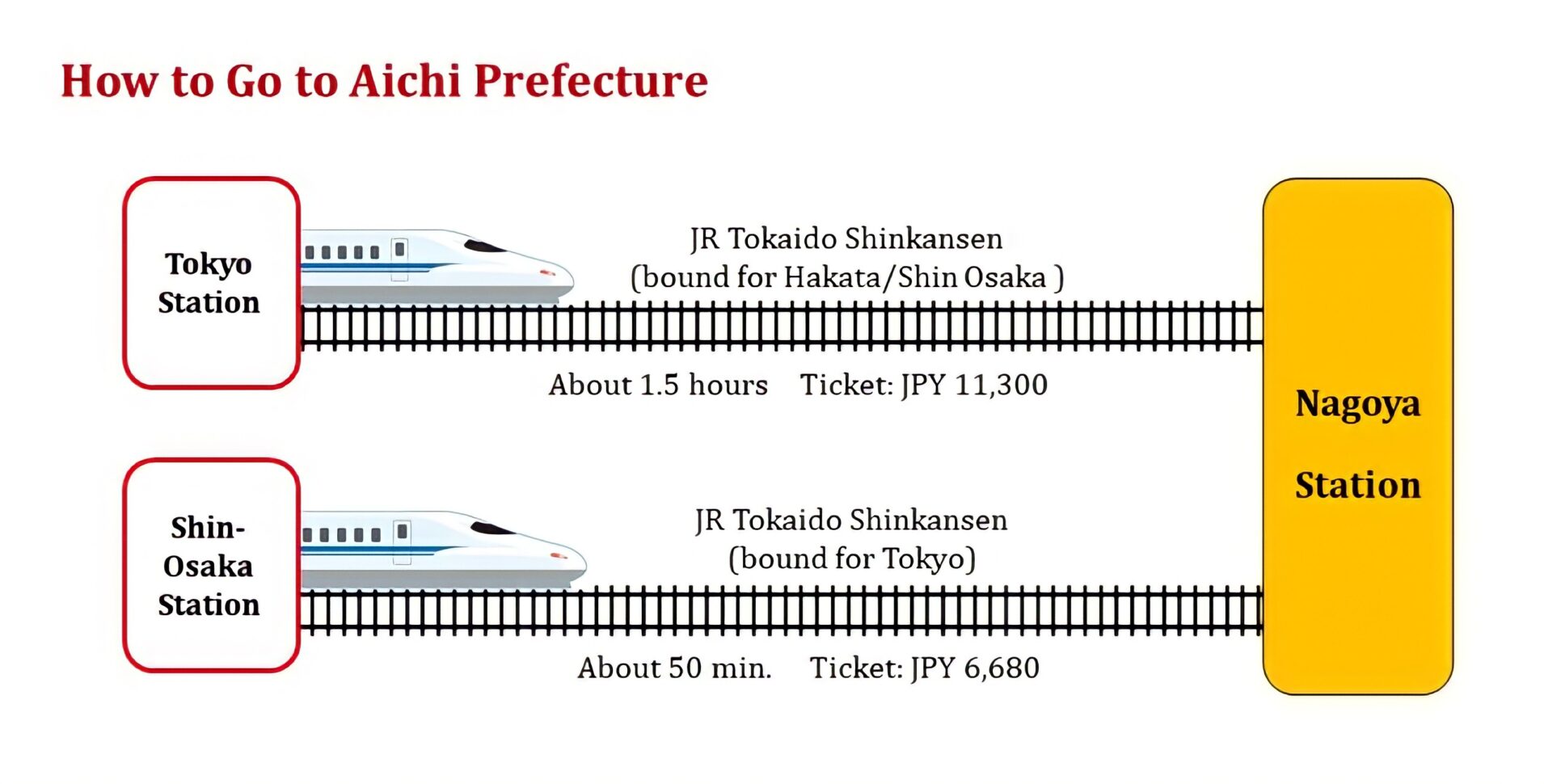 Did you know the famous Japanese automobile manufacturer, TOYOTA was once a textile maker? At the Toyota Commemorative Museum of Industry and Technology (Toyota Techno Museum for short), visitors can see the company's journey from textile to cars with informative, educational and hands-on experiences for all ages. For just JPY500!
The museum actually uses its original automatic loom factory's historic red-brick buildings. It has different sections and pavilions, including interactive playtime at Technoland for the kids and interactive demonstrations for the adults. Even if you are not an engineer or a car lover, you will have loads of fun here!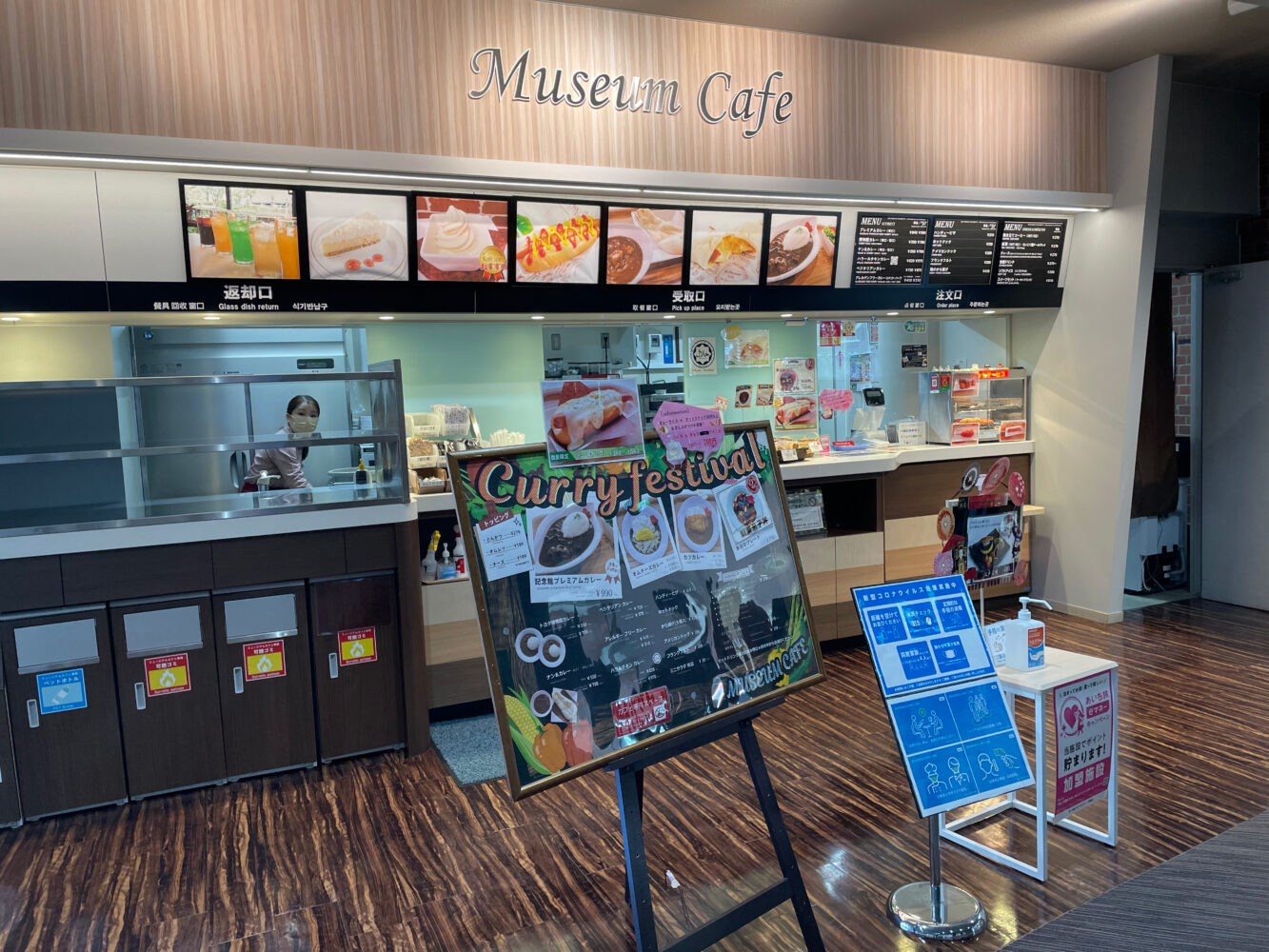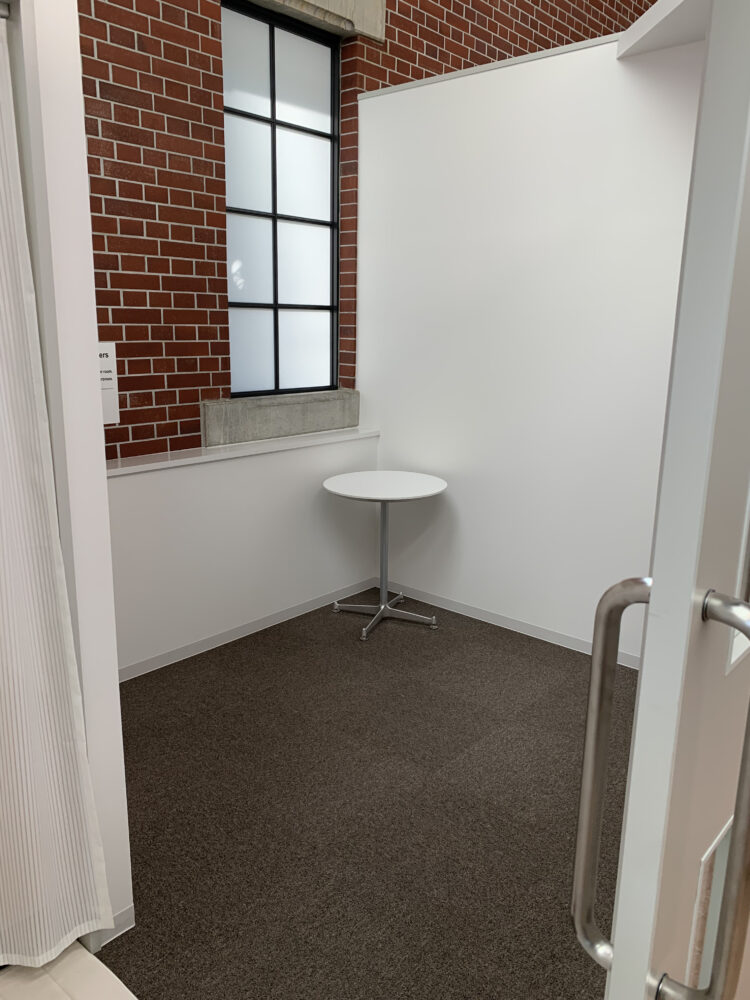 For international tourists, you can use its multilingual audio guide app. Available in English, Japanese, Chinese(Simplified), Korean, Thai and Vietnamese. The facility is also Muslim-friendly as it has a prayer room with an ablution (wudhu) area and Muslim-friendly menus at its Museum Cafe.

◆ Visit Toyota Commemorative Museum of Industry and Technology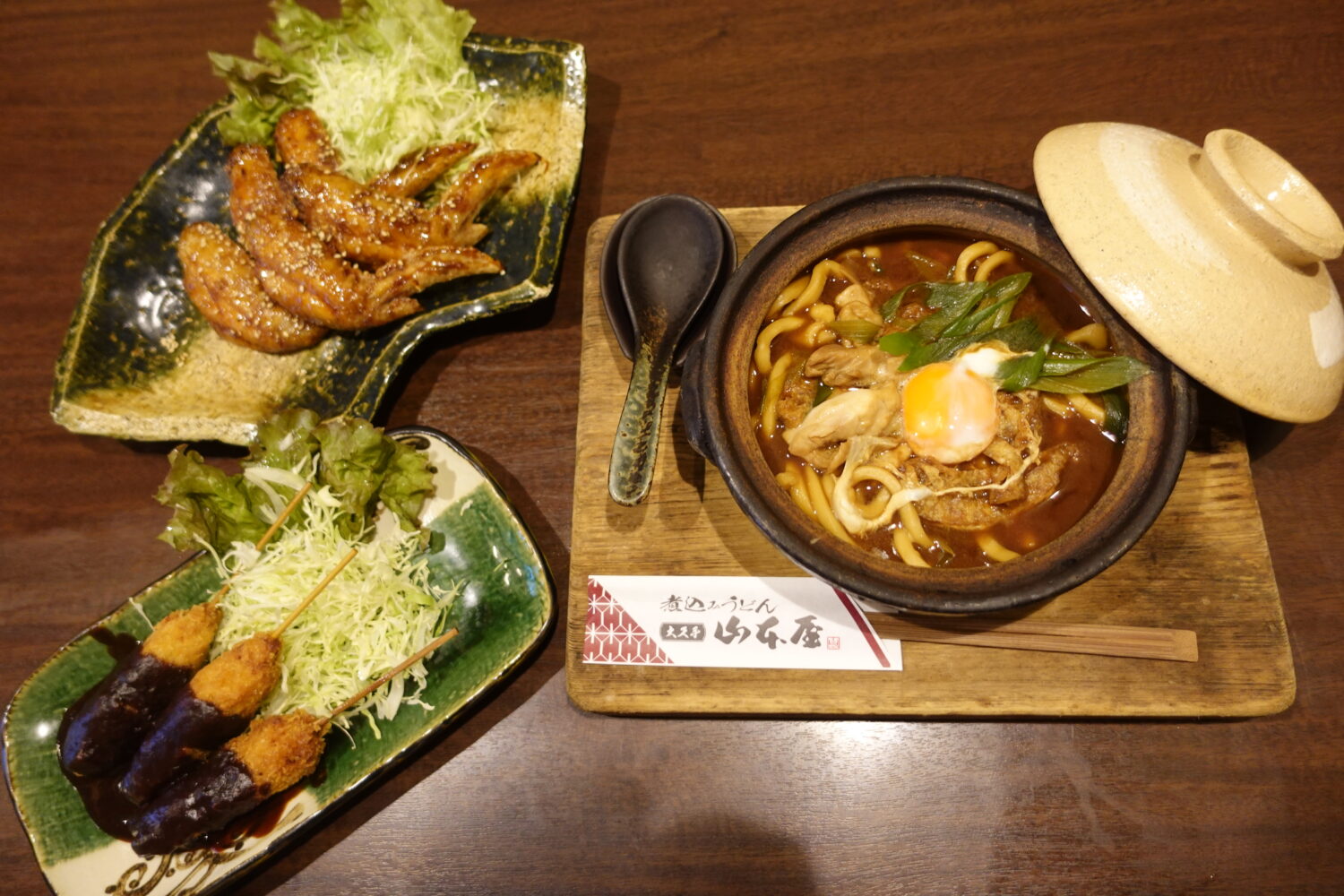 Nothing like the udon noodles you have tried before. This Nagoya-style chewy udon with rich soybean miso broth—Miso Nikomi Udon is a Japanese cuisine that you must try. Famous for this Japanese cuisine, Yamamotoya Okute Branch serves an authentic Muslim-friendly Miso Nikomi Udon with freshly made udon noodles by hand. Visitors can also try other Muslim-friendly Nagoya Meshi, such as Tebasaki (chicken wings), Miso Kushi Katsu (chicken), Tenmusu (tempura onigiri) and more.
The restaurant is famous and well-loved among the Muslim residents here due to its great hospitality towards Muslim customers. If you need to pray, the staff will provide you with a space and prayer mats to pray.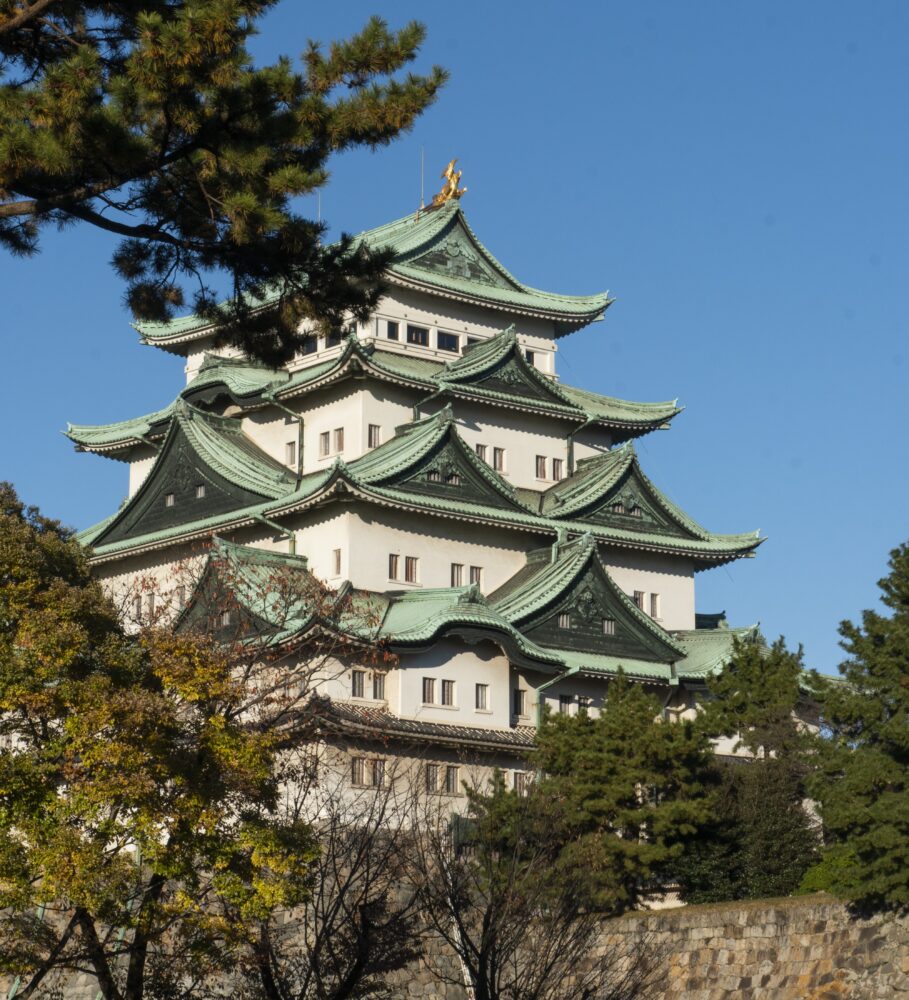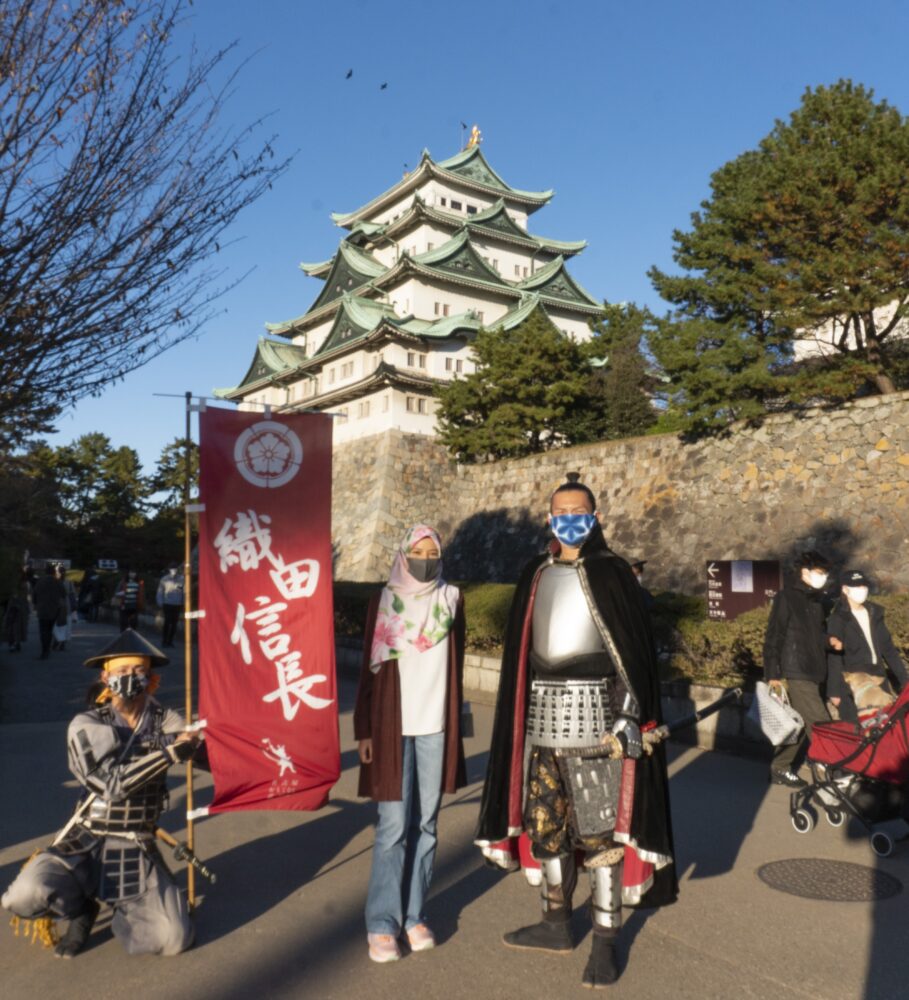 Have a photoshoot surrounded by rich Japanese Samurai culture. For just JPY500, you can visit both Nagoya Castle and Nagoya Castle Hommaru Palace. Nagoya Castle is one of Japan's most prominent castles, and is designated a National Historic Site, considered the equivalent of being a National Treasure. Visitors will have the chance to meet the famed "real" historical superheroes of early-modern Japan and Japanese history, the Nagoya Omotenashi Busho-Tai.
Samurais of this Nagoya Omotenashi Busho-Tai are based on real historical figures in Aichi and trained to be like a real samurai. Catch them in action at the castle's impressive entertainment shows. Feel free to interact with them, including things you want to ask about the culture.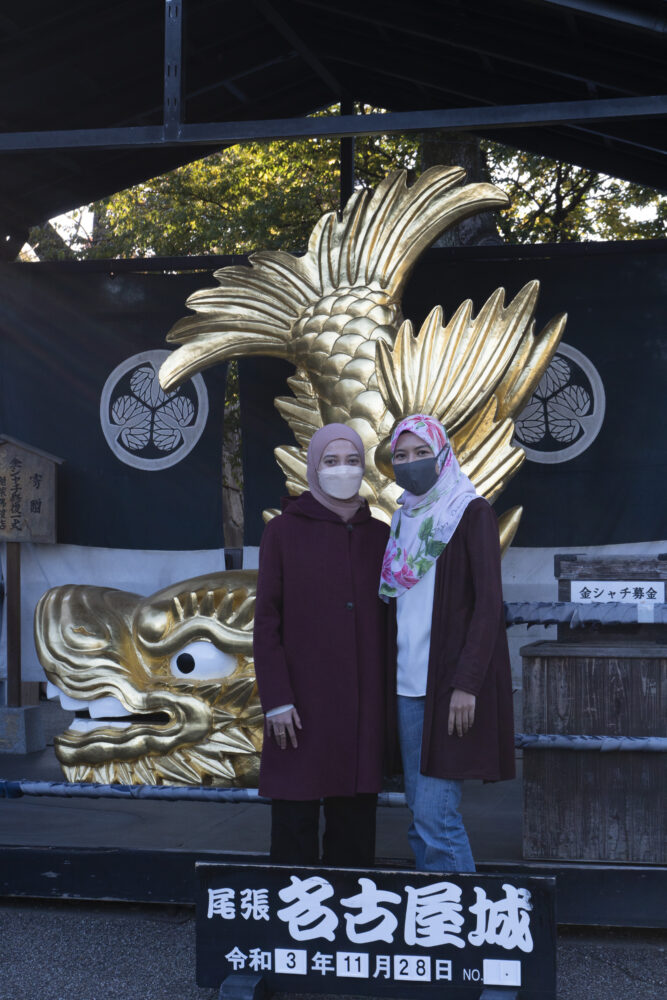 Located in the same territory of the Nagoya Castle, visitors will find the magnificent Nagoya Castle's Hommaru Palace. Hommaru Palace is the most important place in the castle where the samurai who is the feudal lord, lives and works. Decorative metal fittings, and the fine art gracing the walls have been recreated by traditional master craftsmen and artists to the best of their abilities. Remarkable!!

◆Visit Nagoya Castle & Nagoya Castle Hommaru Palace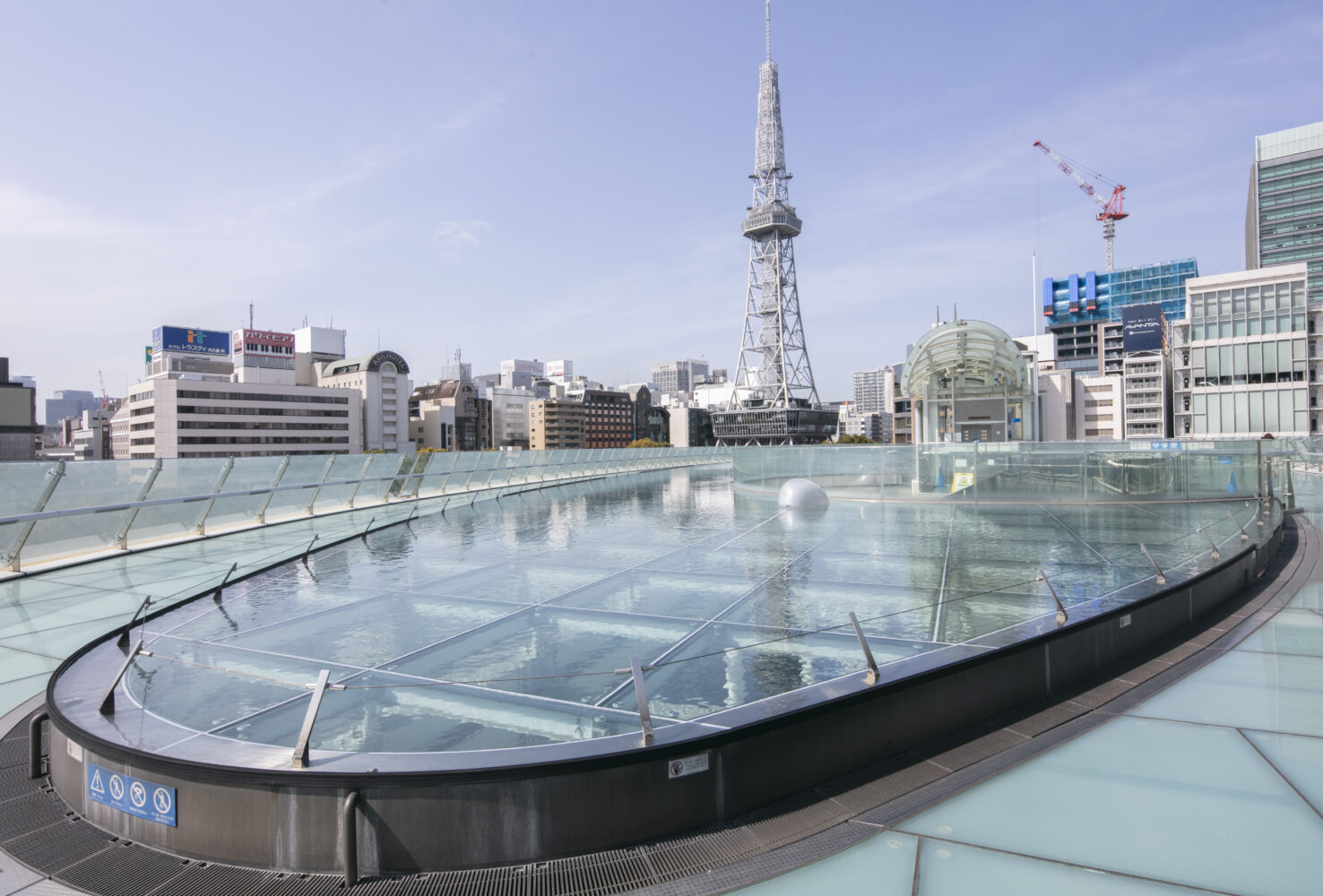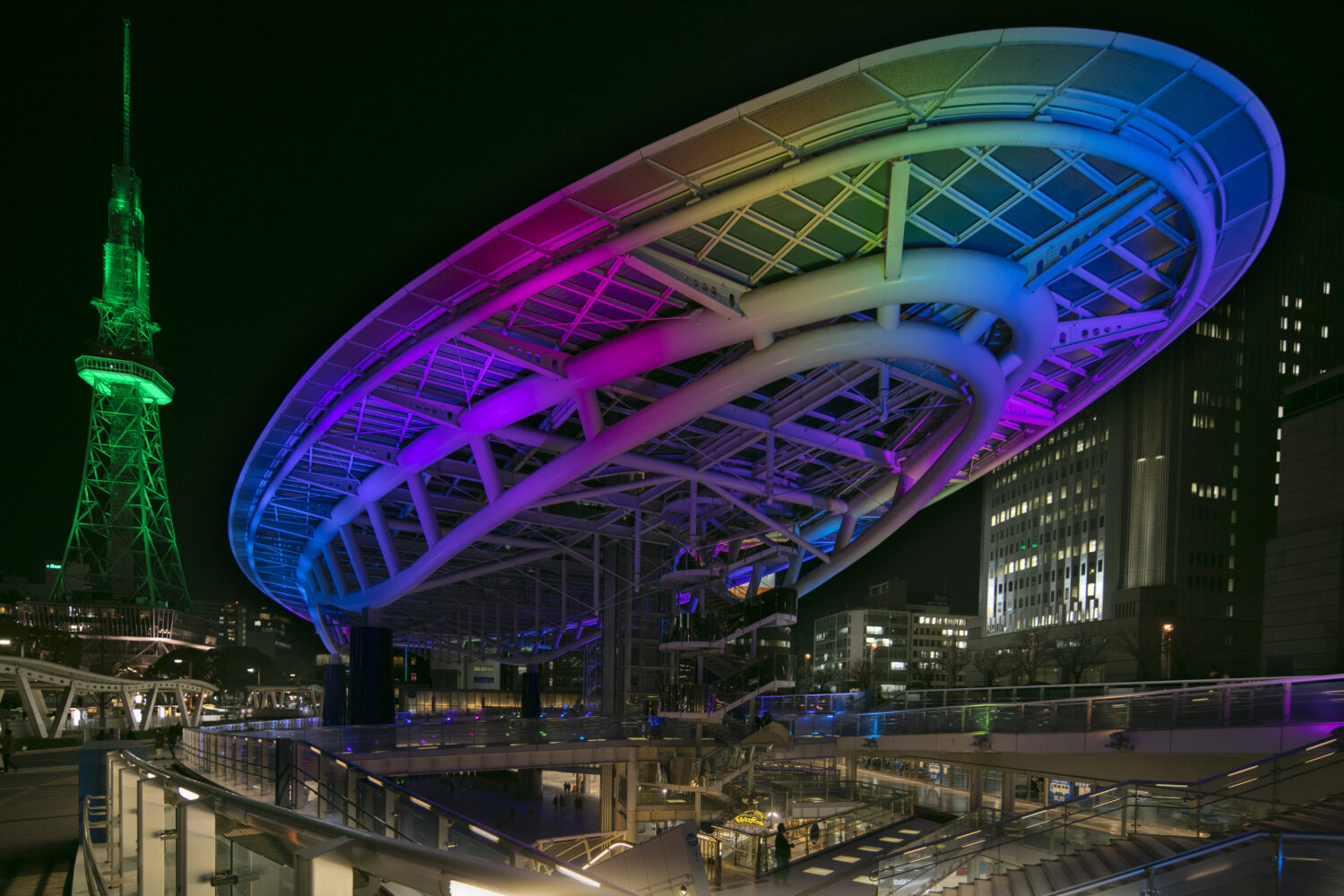 If Aichi is the heart of Japan, then Sakae is the heart of Nagoya City. Sakae is popular as a shopping area, where you can find various items from discount chain stores, no-brand to high-end brands.
One of the famous sightseeing spots we are taking you to today is the Oasis21 which has the iconic landmark of Sakae—Spaceship Aqua. Oasis21 provides you with a complete experience of shopping, dining, sightseeing, and events. While Spaceship Aqua is situated at the upper level of Oasis21 with a water garden, perfect for visitors to recharge for free with a panoramic view of Nagoya City central. Not to mention, the views of the sunset and night city from here is breathtaking.
The RAYARD Hisaya-Odori Park in Sakae is also a great spot to shop. It is a new symbol of Nagoya incorporating the city-in-the-park concept, allowing visitors to relax and have fun with their families and friends.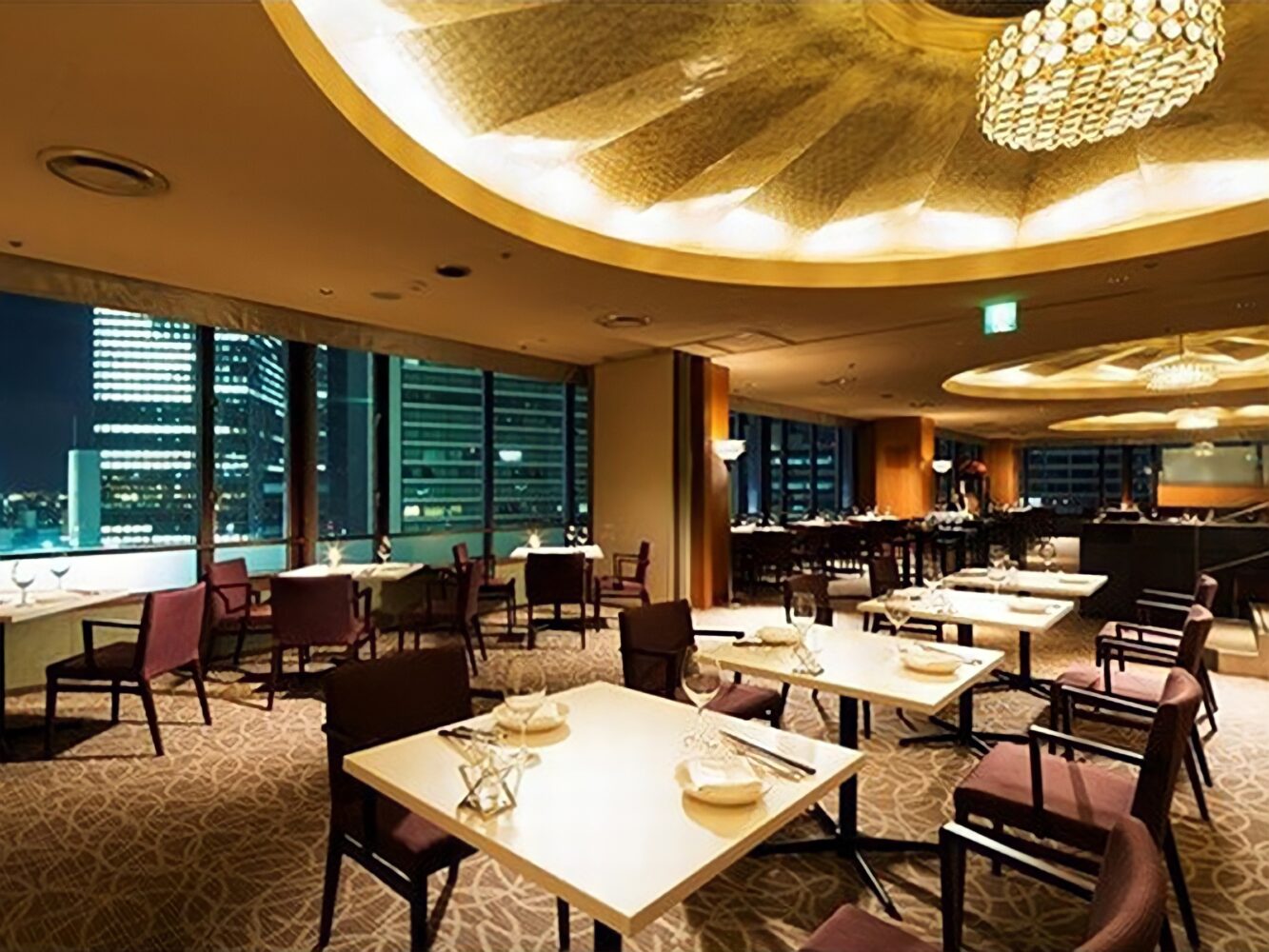 For a comfortable and enjoyable trip throughout this course, Meitetsu Grand Hotel is a great choice to stay the night. The hotel is directly connected with Nagoya Station (the main station in Aichi). So it's convenient for you to move around the city, including nearby attractions from this hotel.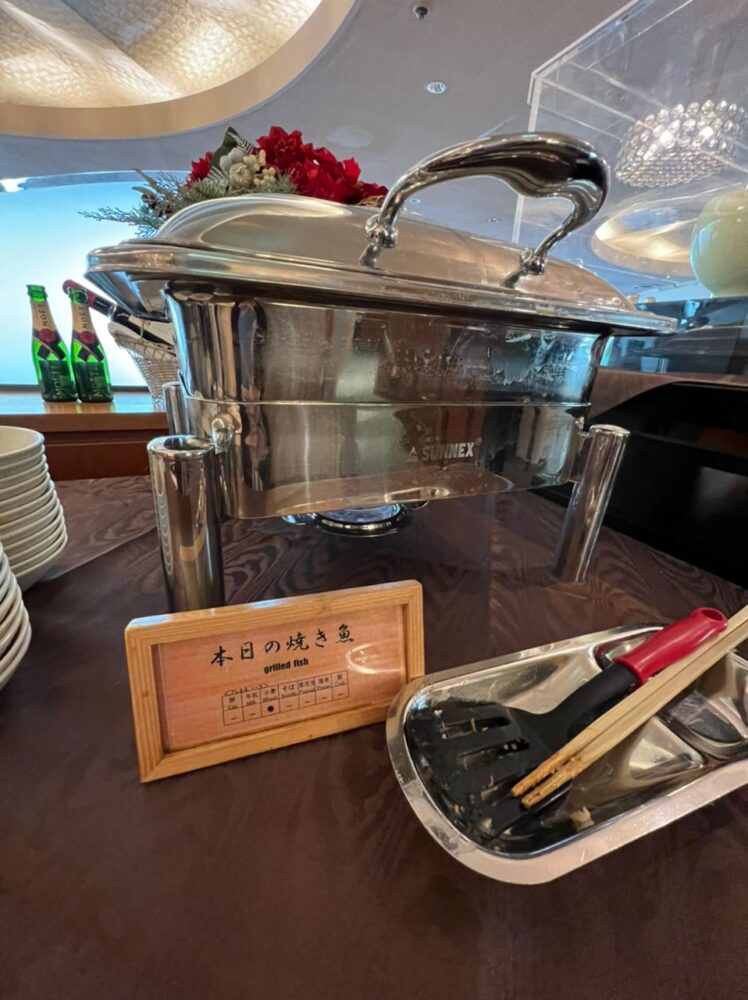 The hotel restaurant also includes pictograms shown on all the menus. Even though you cannot read Japanese, you can simply check the allergens through the pictograms.

There are other attractive tourist attractions in Nagoya you can add and switch around in this course. Visit Aichi Now Official Website: https://www.aichi-now.jp/en/ or click the "Muslim-Friendly Info" button to plan out your trip with more Muslim-friendly places in Aichi.
For international tourists, you can click the below button to find out about the public transportation in Aichi.
Feel free to contact the multilingual 24-hour call centre to help you during your Aichi trip. Available in 9 languages: English, Chinese, Korean, Thai, Vietnamese, Tagalog, Spanish, Portuguese, and French. Just scan the barcode, and you will be directed to the call page.
Related Article:
A Day in Muslim-friendly Aichi①: Escape the City Course
A Day in Muslim-Friendly Aichi ②: Amusing Family Course
A Day in Muslim-Friendly Aichi④: Authentic Cultural Course


We have a network of Japanese companies keen to expand into the Halal market in Malaysia & Indonesia.
If you are interested in connecting with sustainable technology companies in Japan, simply JOIN the network from below. We will match the right one for you!